Teleopti - ContactCenterWorld.com Blog
Join Dave Hoekstra, WFM Evangelist, as he enters the realm of customer service integrations. If you're interested to discover the integration potential between your existing platforms and a new WFM solution, Dave offers Teleopti's four key considerations.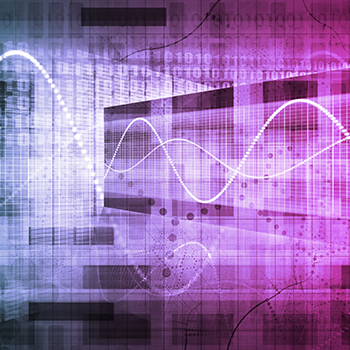 In today's digital world, there are so many options to deal with. We are constantly bombarded with choices as to which product will suit our needs. The options that are available to us in our personal lives are staggering, but the same conundrum applies in the customer service world. It is not uncommon to have completely different software solutions for phone calls, chats, emails, and CRM cases. In some instances, that can be four or five different vendors to manage, with four or five different reporting structures. When evaluating potential vendors, did any of these questions come up in your contact center?
Which communication platform should we use to manage our inbound calls?
Does that platform handle chat and emails too, or will we need a different platform to handle those?
Will the platform integrate with our current software, such as CRM, surveys, or call recording/Quality Monitoring?
What happens if we buy something and it won't integrate?
One question that is often overlooked during the process might be one of the most important:
Will this platform integrate with my Workforce Management software?
At Teleopti, we are often asked if we can integrate with a platform that is already established. Once the platform is in place and running, it is usually not an option to change the platform simply to ensure integration with a potential WFM solution, so the question now turns to:
Can Teleopti integrate with Platform "X"?
The good news is that the answer to this question is almost always "yes." Whether we are talking about a well-established platform that has been in the contact center space for years (for example, a mammoth company that has made ACD software for 30 years) or a new, cutting edge CRM platform that is just entering the customer service field.
So how does Teleopti approach the question of integration? To just say "yes" is easy, but it quickly falls apart if there is nothing to back up such an answer. There are consequently several factors that play into answering "Yes." So, you can understand your WFM integration potential better, here are the important factors that Teleopti considers before answering, "Yes, we can integrate with that!
1. Determine if the data is accessible.
Usually, the answer is yes, but there are situations where we simply cannot get the proper data that we need for the integration. A good example of this is if you use an off-the-shelf email program to answer your customer service emails. If that program does not track how many emails you receive and provide some sort of reporting, you have to resort to manually counting all emails. For most well-established software platforms, this isn't an issue, but for some platforms that are newer on the market, things can get a little more difficult. A good rule of thumb is if you can run a report that shows how many interactions were received, especially by interval, you are in pretty good shape for an integration.
2. Find out how to get that information into your WFM software.
There are several tried and true methods of getting data out of your platform, but it all depends on the capability of the platform. We might be talking about flat file transfers, API connections, XML, or ODBC (database queries), but usually, if we can get information out of the platform systematically, things are looking up. Teleopti has integration experts that can help determine the right way to extract data from your platform and get it accurately into the WFM solution.
3. Consider exactly what you are trying to count.
With phone systems, this is easy. We are counting how many phone calls came in during a specific interval. But with complex databases like CRM, POS systems or banking systems, things get a little messier. Are we counting the number of cases that are opened, or does it make sense to count closed cases? What about cases that are opened, put on hold, and reopened several times over the course of a week? How many customers came into your store, or should we count total transactions? If you are having trouble answering these questions, so will a vendor like Teleopti. Understanding what needs to be tracked can be an integral part of creating a strong integration.
4. Ask the big question: is the integration worth the time and expense?
Sometimes, the answer is no. Maybe you don't have a lot of employees handling that type of media, so a full integration might not provide the full benefit of a larger deployment. In that case, we might recommend manually entering the data into Teleopti WFM using our easy import methods. Instead of the software doing the work for you, entering the data into a template and adding to Teleopti WFM might be the smarter path, and it is easy to do! Discussing these options with a Teleopti representative might save you a lot of time, money, and headache. But if you see a certain channel is a huge source of customer demand and pull on employee resources, then it is worth creating the groundwork for higher automation, greater accuracy and lower effort in the long run.
Rest assured, if your data exists, you can probably integrate your WFM solution with it. It's certainly a probability with Teleopti; we have out-the-box integration options to many platforms whether communication, CRM, or QM etc. Understanding the how and why of integrations can really assist in the decision-making process. Teleopti is always willing to assist in reaching those goals but knowing what makes sense before you start the journey can make the journey a pain-free process.
Speaking of integrations, read more about Teleopti Payroll Integration, an export of data generated from employee work schedules in Teleopti WFM, which can be imported directly into a payroll system.
Source: https://blog.teleopti.com/2019/02/25/evaluating-if-the-integration-between-your-wfm-cx-platform-will-be-a-big-yes/
Publish Date: February 25, 2019 5:00 AM
---
Customer experience is today's number one USP and it's revolutionizing the way we do business. While the contact center remains the catalyst for service excellence, every single department must play its part. Rob Clarke at Teleopti sheds light on a few golden rules for corporate-wide customer service.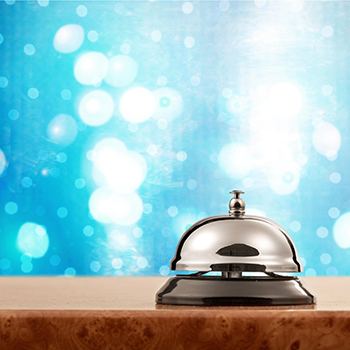 When research and analyst company Econsultancy conducted a survey for digital marketing trends, it asked companies to state the single most exciting opportunity for 2019. Customer experience came out on top: 86% of buyers are willing to pay more for a great customer experience, 73% of buyers point to customer experience as an important factor in purchasing decisions and 65% of buyers find a positive experience with a brand to be more influential than great advertising. All this underlines what organizations have suspected for some time. Rather than focus on products and price, companies are changing their business models to put the customer at the heart of everything and it's permeating every single part of the organization.
There was a time when the contact center dealt with customers, leaving the accounts department to worry about the numbers, marketing to think up smart publicity campaigns, product management to develop exciting new offerings and operations to make sure the warehouse had enough stock to fulfill sales orders. The shift from product to customer service is turning everything on its head. To be truly customer-focused requires energy and attention from every department. The conversations that accounts, marketing, product management and operations have with customers, inside and outside the organization, are just as relevant and reflect the soundness or otherwise of newly introduced corporate 'customer first' programs.
Three golden rules for new-style customer service
To deliver the best customer experience, the entire organization has to work together, pool its knowledge and re-think processes. Everyone should develop the skills traditionally associated with customer care representatives and become highly adaptable, good communicators, problem solvers, excellent listeners and rapport builders. Organizations should ask themselves a new set of questions - what are our customer service goals? How should we plan our people and processes? What technology do we need to support a customer focus? Essentially, how do we galvanize our people to deliver on our customer first promise?
As seasoned experts in the field of customer care, contact centers have a strategic role to play. They are the driving force of customer service best-practice principles, ethos and learning throughout the organization. The following three areas are a good place to start:
1. Choose your people carefully
A good customer experience strategy starts with people. Look for candidates with high levels of emotional intelligence. These are the ones who instinctively understand how the customer is feeling and use that information to find the right words to influence a positive result. The best people are able to blend their intuition with science, for example, reading through a conversation with a Chatbot before picking up seamlessly with the customer. They also exploit their powers of conversation, empathy, creativity, intuition and negotiation to find the right solution for customers.
2. Pick the measurements that fit
Customers really don't care if you can handle 100 calls every hour and keep them to 2 minutes each if they feel rushed or are passed from pillar to post, customer satisfaction suffers. Consider moving from time-based to service quality metrics such as First Contact Resolution (FCR). Focus on the metrics that matter to your customers and you'll be on the right track.
3. Share knowledge and data
Successful contact centers know instinctively to work closely with other departments to get the answers and support they need to think outside the box and come up with new ideas for delighting customers. All employees should expand their spheres of liaison and influence beyond HR, marketing, resource planning, quality and training to create an effective, interconnected customer care network. Then, use collaborative tools such as internal chat, enterprise social media and CRM systems to share learning and tips for improving customer service across the whole organization.
Don't forget workforce planning
Whatever their contribution, all departments should share a common ethos, consistent processes, measurement criteria and the right tools to make it happen. Make Workforce Management (WFM) the common facilitator. Use the latest solutions to:
Manage and adjust customer-facing staff schedules in real time to meet customer demand
Build a virtual library of talent, knowledge and qualifications to find subject matter experts and schedule them to support others wherever they work within the organization
Ensure readiness and future-proof your operations – your WFM system is a strategic forecasting tool and an intrinsic part of business continuity planning. Use it to right-size your organization and conduct 'what if' scenarios for all possible eventualities.
Discover the power of your data by harnessing all that integrates with, and the data that streams through, your WFM suite, to drive intelligent insights about operations, customer experience and employee behavior. From there you can make informed, dynamic decisions to take your customer care to the next level.
Build a robust Workforce Management (WFM) framework to fast-forward your organization-wide customer care program by ensuring customers get the service they want by placing the right data and people in the right place at the right time.
Source: https://blog.teleopti.com/2019/02/04/the-whole-organization-is-a-customer-service-center-not-everyone-knows-it-yet/
Publish Date: February 4, 2019 5:00 AM
---
According to Patrik Vesterberg at Teleopti, tried and tested isn't always best. Here, he explains why change is good and outlines a flexible philosophy to kickstart the transformation of your customer interactions.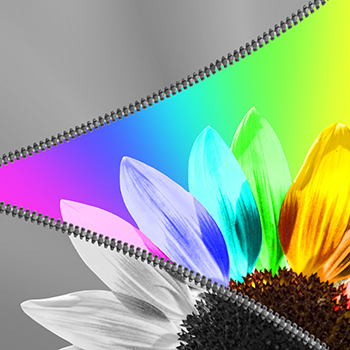 Change comes in many forms, new people, new ways of doing things and new technology, in fact, anything that threatens the status quo, and it can strike fear into the bravest of souls. Fear of the unknown and fear of disempowerment are two reactions. The third is quite simply that taking the "but we have always done it this way" route means a lot less effort and makes life easy. But does it?
The truth is resistance to change has long-term limitations and can even signal the death knell for organizations. For instance, if today's multi-channel customer engagement centers had not morphed from simple call centers to something much broader, many companies could have lost the majority of their customers and gone out of business a long time ago. It's a sobering thought.
A guide to survival
Rather like the Darwinian theory of evolution, only the fittest survive and this comes down to adaptability. In modern terms, the ability to do more with less differentiates the winners and the losers. Customer satisfaction is fast becoming the most popular measure of success for modern organizations in a world where there is a trend towards declining brand loyalty. It's a fine balance between keeping a grip on all resources and meeting the round-the-clock needs of today's consumer. How do organizations achieve it? Flexibility is the name of the game.
Five ways to future-proof customer service
1. News ways of working
Digital channels including email, web chat, instant messaging and social media are now accepted channels for service provision and their use is being driven by customer demand. In a recent survey by industry analyst, ContactBabel over 90% of the respondents described their customer service as either multi-channel or omni-channel ie they offered more than telephone or postal support. The desire to provide 24/7, fast and simple service means that organizations are searching for ways to power this without huge resourcing investment. Answers include the provision of self-service options, introducing automated artificial intelligence (AI) bots and allowing people to work from home and flexible employee contracts.
All forms of flexible working make sound business and operational sense. They allow an organization to flex their customer care muscle when most needed.
2. Cascade the customer message and remodel KPIs
Keep people informed and cascade the customer message throughout the organization. Customer service goals in each department should support the overall corporate goal. To help reinforce this it may be necessary to remodel key performance indicators, those measurable values that demonstrate how effectively goals and objectives are being achieved. Consider switching from traditional KPIs such as revenue targets, average handling time (AHT) or Net Promoter Scores to concentrate on customer satisfaction (CSat) metrics.
3. Involve and devolve
During times of organizational change or simply when there is high customer demand, it's tempting to operate and take decisions in isolation. If new technology is introduced, encourage the whole team to establish how the system can best be configured to meet their specific needs. Involve them in the decision-making, give them the right tools and the authority to do their job and see customer service soar.
Next, ensure that all departments with direct customer contact work together to close the loop. For example forge relationships between customer service and marketing to find out when the next big campaign will hit the streets so everyone is prepared for an influx of new sales enquiries. Break down barriers and build trust through cross-functional get-togethers or an online forum to exchange knowledge, best-practice, and learning. Customers will pick up on this unity and customer satisfaction will flourish.
4. Really listen to the voice of the customer
Not just at the end of ad-hoc customer surveys but from the very beginning. Listen to front-line staff and encourage them to devise new and improved ways to serve customers and even pre-empt what they will want in the future. Instill a customer first approach that permeates the whole company by eliciting customer stories from all departments e.g. credit control, sales, marketing, and operations – they all deal with people on a regular basis, people who are customers in one way or another. Finally, returning to those customer surveys, make them a living, breathing mechanism and take on board feedback both good and bad, to make meaningful changes to customer interactions.
5. Contextualize customer interactions
Most organizations are reactive when it comes to customer care. Such as in the contact center itself, someone calls in and staff looks up various pieces of information to solve a specific enquiry at a particular period in time. This approach doesn't take into account any contextual factors that predetermine the outcome of customer interactions. These could include the customer's bad mood from having been passed from department to department.
The aim should be to capture customer data and apply intelligence to it in four ways. Be contextual, suggestive, pre-emptive and predictive to put the query and the resolution into context. If technical support advises that a customer has spent the last 30 minutes trying to sort out a problem with their new smartphone, an empathetic greeting such as "Hi Joe, I understand you've been talking to tech support but it looks like you still haven't got the answer you need, let me help you…" will go a long way towards calming potentially inflammatory interactions. Pre-empt the way customers like to interact with the company, check out if they prefer email or instant messaging to telephone or email and make the necessary adjustments.
Change the way you work, remodel your KPIs, disband departmental silos and listen to customer feedback and you'll begin to transform customer experience and overcome that arch nemesis, resistance to change.
Source: https://blog.teleopti.com/2019/01/22/resistance-to-change-the-arch-nemesis-of-customer-experience/
Publish Date: January 22, 2019 5:00 AM
---
According to Magnus Geverts at Teleopti, exceptional customer experience goes beyond connecting the dots between different channels. It's all about understanding and anticipating a customer's every need. Here are five steps to building a contextual customer service.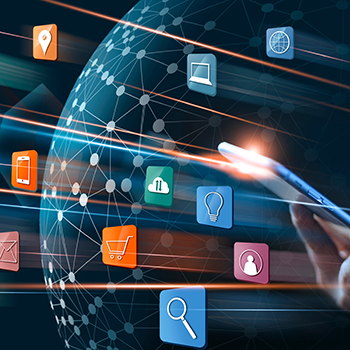 Retail eCommerce continues to flourish and growing consumer confidence in mobile technology is fuelling mobile commerce. According to the digital market research company eMarketer, mCommerce sales in the UK are quickly approaching half of the country's retail eCommerce market. By 2021, purchases made online via mobile devices will account for 51.7% of total retail eCommerce sales, up from 43.3% in 2017.
What makes this particularly interesting is that the nature of mobile devices means that businesses potentially have the opportunity to know more about their customers than ever before. GPS-enabled smartphones allow organizations to see where their customers are. They also know if a customer has been browsing a mobile website or app and use that information to understand what the customer might need in the future. QR (quick response) codes on products automate and accelerate a two-way interaction. Customers retrieve all the information they need quickly while organizations have the intelligence they require to direct customers to the correct place within their self-service function to complete the final purchase.
It's a trend contact center analyst ContactBabel calls 'The Great Mobile Opportunity' (The UK Contact Centre Decision-Makers'guide 2018/2019) and it has the power to revolutionize customer service and the role of the contact center. So how do organizations make the most of this mobile data to take customer service to the next level?
The end of reactive contact centers
Contextual communication is the next step up from omni-channel in the contact center. Firstly customer service should be fully optimized for mobility. Then digest what's being said on social media and listen to conversations that consumers commonly conduct using apps on their mobile devices using Apple Business Chat, Facebook Messenger, Snapchat, Instagram or Twitter. Then, use this valuable intelligence by putting it into context for the customer.
The challenge is that most customer services are reactive. Someone contacts the customer service and an employee looks up various pieces of information to solve a specific enquiry at a particular period in time. No account is taken of contextual factors that predetermine the outcome of customer interactions.
Five steps to the contextual customer service
It's time to move away from a reactive customer service and exploit your data in the following ways:
1. Be contextual
Take data and apply intelligence to it. Give employees the context of why a customer is contacting you in the first place. If a customer has spent the last 30 minutes with technical support without success, make this information available to prepare the employee. A greeting that reflects empathy such as, "Hi Joe, I understand you've been talking to tech support but it looks like you still haven't got the answer you need, let me help you…" will go a long way towards calming potentially inflammatory interactions.
2. Be suggestive
Use the data you already have to suggest certain types of interaction with customers. For example, seeing that a customer has left your website and looked at another brand is not the end but a great opportunity to reel them back in with a response like: "I see that you've had a problem with your current car how can we help you by putting you on a special trade-in program with a 3-year free warranty?"
3. Be pre-emptive
Based on previous interactions, a customer's preferred communication method can be determined, so use this information to pre-empt how to deal with them the next time around, for example "I see you've been on our website, would you prefer me to give you a call on the following number?"
4. Be predictive
You know that a customer has bought a pair of shoes from your fashion department but did you know they also purchased a sofa from homewares? Make sure your data and processes are consistent and sufficiently integrated to facilitate joined-up customer responses along with the opportunity to cross-sell and up-sell other products and services.
5. Contextualize the workforce
Contextualize the workforce by deploying the latest cloud Workforce Management (WFM) solutions. Use them to create a 'go-to' place for all your talents and resources and identify the employees who have the highest levels of emotional intelligence to add context and real value to customer interactions. Give employees real-time help with unified systems that allow them to see when expert help is available across the organization then maximize WFM data to ensure the customer is put through to the right employee, right away.
If you change the reactive to contextual, suggestive, pre-emptive and predictive, both employees and customers will benefit from a superior experience. Think about contextual as the new supercharged omni-channel.
Source: https://blog.teleopti.com/2019/01/07/5-steps-to-supercharge-your-customer-service-with-contextual-intelligence/
Publish Date: January 7, 2019 5:00 AM
---
According to Carlos Muňoz at Teleopti, excellent customer service and business success are inextricably linked. He explores how to transform your customer service from a cost center into a profit-making powerhouse using Workforce Management.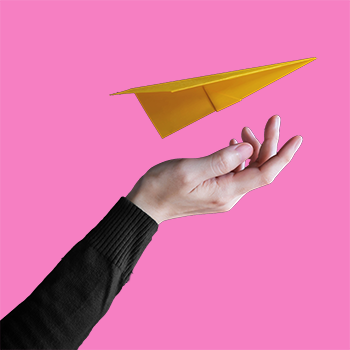 Is your customer service a tortoise or a hare? This was the question we asked earlier this summer to explain why customer services can, on occasion, be too fast and efficient for their own good. The same applies to constant cost-cutting. Put too much emphasis on doing more with less and risk alienating good staff along with loyal customers.
Sadly, too many organizations view the customer service as a drain on resources rather than a valuable, profit-making entity but it's time to think again. The inspiring words of Vasili Triant from Cisco who was a guest speaker at our recent Americas User Forum hailed 'Customer experience is king' as the mantra for customer services everywhere. The simple logic is if the customer experience is good, increased revenues will naturally follow. Building a contact center that is fuelled by the customer experience makes sound business sense but where do you start?
How to switch from cost center to profit center
Customers today want choice, but they also expect personalized interactions when they engage with brands. A customer service should look to offer a whole customer experience rather than seek to solve a series of individual interactions. Consider the following approach:
Don't overthink the problem
Concentrate on what makes a satisfying customer experience. Ask yourself "what is important when you are dealing with a brand?" and use this litmus test to make your company's customer experience an individual, personalized and memorable one.
Listen to the voice of the customer
But first, listen to your employees because they know if your customers are happy and what works. Listen to what's going on in your social media and turn it into valuable customer information for your employees. Then combine this intelligence with speech analytics and silent monitoring to capture the voice of the customer.
Technology for technology's sake is a big mistake
By all means, consider emerging technologies like AI but ask yourself what they really mean for individual customers and the business?
Put data at the center of everything
Don't just leave it in your CRM, make it intelligent. Bring it all together in one place and make it actionable across all channels. Data should be four things: contextual, suggestive, pre-emptive and predictive so that employees have all the right information at the right time to go beyond basic, reactive enquiry handling towards anticipating a customer's every need – from the channels they prefer to the products they might buy in the future. Watch out for more on contextual data in my next blog!
Three ways to make a difference with Cloud WFM
Once you've injected your customer service with a customer first culture use cloud-based Workforce Management (WFM) to create a highly effective resource that builds customer loyalty and realizes demonstrable business benefits:
Differentiate with omnichannel
This is another way of saying how you communicate with different customers across different generations. With the average company typically relying on 9 channels, question whether you need them all and decide which ones your customers really want to use? All modern consumers want is a consistent and satisfying experience whatever the device or communications channel. Use a cloud-based WFM solution, with modern multi-channel algorithms, combined with good planning processes to switch employees between channels as required.
Automation is the way to go
Put intelligence at the front end of customer self-service and leverage machine learning to solve simple interactions. This leaves employees with time to devote to more complex or sensitive issues. There's also a good business reason to go down the automation route. The latest online Savings Calculators that use data captured from real customers to estimate ROI reveal startling results. Through optimized WFM processes, the typical medium-sized customer service with 250 agents, sickness rates running at 6% and an annual attrition rate of 23%, can expect to save 500 hours a month and a 4% reduction in sickness and attrition rates year-on-year
Collaborative customer care
Aim to build a tightly integrated technology eco-system that unifies different systems. That way, employees can quickly locate subject matter experts and work with knowledge workers across the business to drive effective, satisfying customer interactions.
Take a step back, put yourself in your customers' shoes then deploy the latest cloud-based WFM technology to elevate the status of the customer service. Keep it simple by improving the customer experience and building loyalty then watch the contact center transform from a cost center to a profit center.
Telia, the dominant telecom and mobile network operator in the Nordics and the Baltics, is on a mission to provide star-quality service at every level of the customer journey. Read how Telia made this ambition a reality with Teleopti WFM.
Source: https://blog.teleopti.com/2018/12/19/turning-customer-journeys-into-profitable-journeys/
Publish Date: December 19, 2018 5:00 AM
---
What are some of the key trends that will mold business and customer service operations in 2019? Dick Bucci of Pelorus Associates, a market research, consulting, and marketing communications firm that specializes in the contact center industry, dives into 5 trends impacting customer service and which companies need to stay on top of.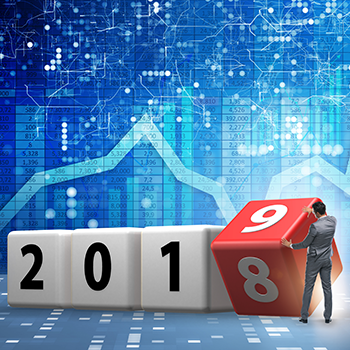 Pelorus Associates has authored comprehensive market research reports on workforce management software since 2011. Our latest report, 2018 World Market for Workforce Management Systems, examines 30 individual trends affecting business and customer service. Here are five trends that we believe will continue to have a broad impact on contact center management practices and technology deployment.
1. Declining brand loyalty
If you think you're getting a little more love from your bank, you might be correct. Big banks and, to an even greater degree, the smaller community banks, are listening to their customers and trying a little harder to dissuade you from wandering off to their competitors.
Customer retention strategies are most vital for products and services that involve frequent repeat buying. Successful customer retention initiatives benefit the firm in two important ways. One is increasing the lifetime value of a customer. The other is increasing the likelihood of up-selling or cross-selling to existing long-term customers. These individuals have built trust in your company and will be more receptive to offers that provide greater value and higher revenue.
2. Pending labor shortages
United States unemployment dropped to 3.7 percent in September 2018. Unemployment has also been sharply declining for European Union nations since 2013. Job seekers have more options today and this is certain to exacerbate the already difficult job of recruiting and retaining qualified customer service representatives. Management must strive for a collaborative and even fun workplace and review recruitment and compensation practices to be more competitive with other job opportunities. Agent software must be easy to learn and easy-to-use.
3. Growing complexity
In 1917 Danish mathematician A.K. Erlang developed a model for predicting how many circuits the telephone company would need to serve the city of Copenhagen. While useful, the model was designed for a world where the telephone was the only practical way to communicate over distance.
Today's customer service operations are much more complicated. Contact centers are expected to operate at peak efficiency 24/7 while achieving multiple and sometimes conflicting goals such as achieving high levels of first contact resolution while keeping handle time down. Multi-skilled agents must seamlessly communicate in different channels and even different languages. And increasingly "agents" may not be people at all, but computer-generated voices powered by artificial intelligence.
Dr. Erlang could never have anticipated a communications environment like this. Today and into the future a customer service must deploy modern workforce scheduling and forecasting software that can accommodate this ever-changing and increasingly complex environment.
4. I want it my way
Businesses seeking to win over today's consumers need to have a thorough understanding of customer preferences and possess the agility to respond faster than their competitors. The same desire for personalization extends to customer service employees who seek more control over their training, schedules, and career growth. Self-service apps provide employees with access to their schedules and include empowerment tools for work-hour preferences and self-assessment via mobile app and all web-based devices.
5. Gig economy
A generation or two ago (depending on your age) it was not unusual for individuals to spend their entire careers at just two or three employers - all in the same industry and often performing the very same or similar jobs. Not so anymore. "Secure employment" has become an oxymoron. Economists are now talking about the so-called "gig" economy where workers become Independent contractors that sell their skills on an opportunistic basis.
A study by Intuit predicted that by 2020, 40 percent of American workers would be independent contractors (think Uber). The millennial generation has embraced the gig economy. Customer service work is ideal because scheduling can often be arranged to accommodate their other part-time "gigs." Since this generation virtually sleeps with their smartphones, contact centers must adopt technology with powerful mobile interfaces that permit contract workers to learn about shift opportunities and respond from their smartphones. Workforce management and other customer service applications should be cloud-based to reach potential employees who prefer to work remotely.
With brand loyalty on the wane and the convenience of the Internet for price shopping, delivering a superior customer experience is a major point of competitive differentiation. As the front door to the enterprise, customer service personnel and technology can greatly influence the quality of the customer experience and consequently the economic health of the organization. It is very important that companies deploy management practices and leading-edge technology that both anticipates and capitalizes on significant trends.
Head to the full Pelorus Report
Dick Bucci
Founder and Chief Analyst
Pelorus Associates
Source: https://blog.teleopti.com/2018/12/13/guest-blog-five-important-trends-impacting-customer-service-today-and-into-2019/
Publish Date: December 13, 2018 5:00 AM
---
Disclaimer - the solution is not an easy fix and might even go against your instincts!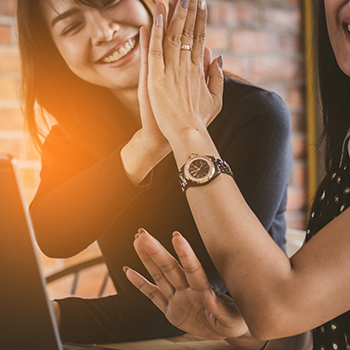 We see it time and time again, Contact Centre Managers are constantly fighting the battle between meeting their service level agreements by having the right number of staff at the right time with the right skills, whilst also striving to retain their staff.
Employee retention has been one of the biggest Contact Centre challenges for a long time, and yet, Contact Centre annual attrition rates rarely fall below 50%.
We know what you are thinking - 50% seems high!
What we're referring to here is your 'gross' attrition at 'skill' level. Very often certain types of attrition are excluded for reporting purposes and some are in fact encouraged, but in resource planning, you need to include everyone who leaves an advisor position.
For example; An advisor leaves Banking to move to Loans? That's a 'leaver' as you'll need to replace a Banking advisor, even though at a department level that shows as 0% attrition.
Had to fire a Sales advisor? That's also a 'leaver' as you'll need to replace them too. An advisor gets promoted to team leader? Yep – they need to be backfilled – they're a 'leaver' too.
The best way to calculate this is to add up the number of people at each skill level you had to replace last year and divide it by the total number of people with the skill. For example; I hired 30 new service and 20 new sales advisors last year (50). I have 50 service advisors and 40 sales advisors (90) = 50 / 90 = 56%. That's your long-term resource planning figure.
However, for the purpose of this article it's the 'involuntary' attrition rates and the voluntary out of department attrition we would ideally like to minimise.
A high attrition rate isn't just bad for the employee, it's also a huge problem for the business:
It's expensive. You have to hire people and train them all the while absorbing those costs
It leaves you understaffed and often unable to meet your customer's demands
It reduces the overall experience level of your staff leading to reduced quality
Hiring a lot of people effectively reduces the quality and quantity of talent available to you (you've probably already hired, trained and maybe lost all the good local employees!)
There are normally a number of factors closely related that can cause a Contact Centre to hemorrhage staff - corporate culture, often sitting at the centre of it all.
So, what can Contact Centres do in order to improve employee retention?
Pay your staff a decent wage:
This might seem like an obvious one and yet no one wants to hear it as it increases your costs. However, in the long term it may save money if you offset it with the cost of hiring new staff; the cost of training them and the cost of having to employ a larger offline training team; the lost staff hours required for 'buddying', the cost of customers having to call back and the cost of 'brand damage' etc.
And for your employees it's not just about the money, a decent salary will make employees feel valued.
Make your employees feel valued:
Making sure employees feel valued can be tough. Start by regularly communicating and investing in your people. Do it well, genuinely and honestly. It is here that good contact centre managers shine over bad ones – good managers can communicate their message sincerely and are heard and believed.
Employee loyalty is often commensurate with how valued they feel. Ask yourself - How are you investing in your people? New technology? Office environment? Training? Rewards?
Using tools like Gamification can help promote cohesion and a fun work environment that stimulates and motivates employees. Gamification plays into our innate desire for reward, feedback, status, competition, altruism, and achievement. Gartner recently called it "a powerful tool to engage employees, customers, and the public to change behaviours, develop skills, and drive innovation".
You can find more information on how to implement Gamification in the contact centre here.
Meet your service levels:
Nothing makes a Contact Centre tougher to work in than consistently failing your service levels and picking up call after call of angry customers. It's normal for agents to burn out under these conditions.
Workforce management (WFM) solutions can help you schedule and forecast the right number of staff, with the right skill sets to meet your service level agreements and create a more pleasant and positive work environment for your employees. Most contact centres today will already have a workforce management solution implemented. It's a case of better understanding your solutions and learning how to optimise it in order to achieve the results you are aiming for.
WFM consultants can not only help you implement better planning and scheduling, they can also support you by coming up with a clear strategy and learn new ways workforce management technology can be utilised in your contact centre.
Some of the above will cost money. Some of it requires skill. None of it is easy. But, if successful, it builds a wholesome centre that delivers quality – which ultimately is more enjoyable and better for the customer as well as your agents!
Source: https://blog.teleopti.com/2018/12/07/guest-blog-one-of-the-biggest-contact-centre-challenges-and-how-to-fix-it/
Publish Date: December 7, 2018 5:00 AM
---
Keep it simple, that's the message from Nick Brook of Teleopti when it comes to forecasting for multi-channel. Here are his top five tips.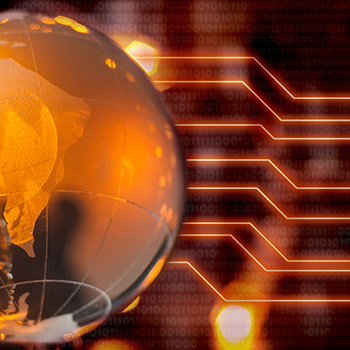 Customers expect service wherever and whenever they want it and in the channel of their choice - by phone, email, Chat, SMS and social media. What's more, they want consistency across all channels. This customer requirement for an omni-channel experience has typically been a challenge for workforce management but it doesn't have to be that way. Having the right number of agents in the right place, at the right time is easier than you think. It's a case of remembering the basics and keeping it simple.
Five top tips for successful multi-channel forecasting
It's about a robust forecasting process and for the best results follow this five-step approach:
1. Unleash the power of the past
Understanding and validating historical data is critical, whatever the channel. Modern workforce management (WFM) solutions capture huge amounts of data to create a library of valuable information. Use it to spot deviations from normal events such as unexpected spikes in call volumes or even different average handling time (AHT) patterns. The first step to creating meaningful forecasts is to eliminate these 'out of the ordinary' events and focus on what usually happens during typical demand periods in all channels.
2. Flatten the spikes
The next step is to revisit the 'out of the ordinary' events that can adversely impact the efficiency of the contact center such as systems outages, negative comments on social media or news in the press. WFM technology helps to flatten the common spikes in demand. For example known "outliers" such as Christmas and Black Friday, which happen every year but on a different date can be made 'special events'. Planners and forecasters simply tap into the powerful integration capabilities of automated WFM solutions to gather accurate data from diary and CRM applications in real-time and pinpoint these special events easily and quickly.
3. Validate long-term forecasts to identify trends
WFM solutions flag up trends based on historical data, which planners can choose to acknowledge or they can generate new forecasts by month, week or by the day. These forecasts should be based on knowledge of upcoming activities such as new marketing campaigns or future changes in business operations. To introduce a new channel rather than second-guessing what's required, simply use historical data from well-established similar channel types to make sound forecasting decisions.
4. Drill down to the detail
Once you've created longer-term forecasts concentrate on daily forecasting to support flexible planning on the go. Intra-day scheduling allows planners to reschedule the contact center workforce during the day based on fluctuating arrival patterns for all types of enquiry and all channels while factoring in shrinkage ie events that take agents away from the frontline such as unexpected sickness, time off, ad-hoc breaks or training. What is more, planners can be confident that service levels are met because WFM ensures the right people are skilled and scheduled to handle the calls and tasks needed to achieve this.
5. Build readiness into schedules
Always be prepared for the unexpected such as weather conditions that prevent agents from getting to the office or major systems outages. Remember to incorporate buffers to allow for unexpected spikes in activity and unplanned absences. The latest forecasting technology enables planners to conduct 'what if' scenarios for all possible eventualities across all channels, making WFM a strategic forecasting tool and an intrinsic part of business continuity planning.
Finally, don't cut corners!
With pressure on to do more with less and still deliver an exceptional customer experience, it's tempting to cut a few corners. This is a fatal mistake and can unravel all the good work you've achieved. A few simple housekeeping rules like keeping records of previous forecasts, building both operational and business changes into forecasts, networking with other parts of the organization consistently and on a regular basis will make all the difference. You'll be rewarded with better contact center performance and customer satisfaction on all channels, all year round.
Want to dig deeper into forecasting? Download our white paper Tips and techniques for accurate effective forecasting.
Source: https://blog.teleopti.com/2018/11/27/count-to-5-for-perfect-multi-channel-forecasting/
Publish Date: November 27, 2018 5:00 AM
---
Sales of cloud-based Workforce Management (WFM) solutions are on the rise and Olle Dűring, CEO at Teleopti outlines five reasons for contact centers to make the move to cloud without delay.
The order book at Teleopti promises a rosy future for cloud-based Workforce Management (WFM) solutions. According to the analyst ContactBabel cloud-based WFM is set to at least double with 24% of organizations planning to switch in the next two years. However, some contact centers are still reluctant to adopt a cloud-based approach.
There could be a simple explanation for this caution, most notably long replacement cycles in organizations that only change their systems out of necessity or after a major corporate-wide review. Other contact center leaders may believe they don't have the resources, time or manpower to assess what solutions are available, deploy and then manage their new infrastructure. Some worry about losing business while transitioning to the cloud and fear it will not offer them the same high levels of functionality, speed, reliability, security and integration. It's time to look at the positives and benefits of cloud-based WFM.
The benefits today
Many organizations who have bought into the cloud model have already enjoyed a variety of tangible benefits, in particular no more major investments in hardware and software, easily accessible WFM data 24/7, automatic back-ups and disaster recovery, the ability to scale up and down the number of users as required with updates and new features added automatically.
Here are five very good reasons to make the switch to cloud-based WFM without delay:
1. Simplify IT
Someone else implements the technology and takes care of all the hardware, software and upgrades saving "infinite" amounts of time and money. Deployment is rapid, new functionality can be turned on as needed while automatic system changes reduce bug fix cycles.
2. Add agility
Real-time data feeds, updated in seconds, enables faster, more proactive decision-making. Integration in the cloud means that connecting with other cloud systems such as customer relationship management (CRM) and contact center technology is made easier.
3.Faster Return on Investment (ROI)
Cloud-based WFM outperforms in terms of ROI. While no two contact centers are the same, zero capital investment, faster deployment and easier integration mean ROI is typically achieved quickly. Illustrating this to purchasing and finance departments to support a move to cloud can be made easier by using online savings calculators to estimate the potential savings from a given start point.
4. Cost
As cloud WFM is delivered as Software as a Service (SaaS) it removes up-front costs. All new functionality (within the bought package), maintenance and innovation are included in the user fee, paying simply for an agreed number of agents. Cloud WFM also allows for a streamlined IT team without the unnecessary hiring of additional staff to manage the software.
5. Integration with current contact center infrastructure
Teleopti WFM Cloud is easily integrated with existing infrastructures. Statistical logging from a contact center platform is through the Teleopti CloudLink, which collects the contact center data and sends it to the Teleopti WFM Cloud. The contact center platform can be either premise-based or cloud-based.
Before you get started – ask the right questions of your cloud service provider
Look for a WFM cloud service provider you can trust which is well-established with a proven track record in the industry. Ensure the vendor provides its services over the web to organizations around the world but stores data in an appropriate territory. Finally, make sure the solution runs on a platform that has received approval from EU data protection authorities, has implemented internationally recognized information security controls and is certified to quality standards such as ISO-27001.
To find out if you have the right provider, ask them the following questions:
What is your information privacy policy?
Who is responsible for personal data?
How is data being backed up?
Are you experienced in meeting data privacy requirements in my industry and geography?
What is your physical security plan?
Would my data reside on an infrastructure that is shared with other customers?
It's time to make the leap to Cloud WFM. You'll wonder why you didn't do it sooner! To find out more, read our e-book What's keeping you from Workforce Management in the Cloud?
Source: https://blog.teleopti.com/2018/11/15/wfm-in-the-cloud-five-reasons-to-make-the-move/
Publish Date: November 15, 2018 5:00 AM
---
According to Nick Brook at Teleopti, resource forecasting in contact centers needn't be a complicated affair. Start by avoiding the most common mistakes and stick to the basics.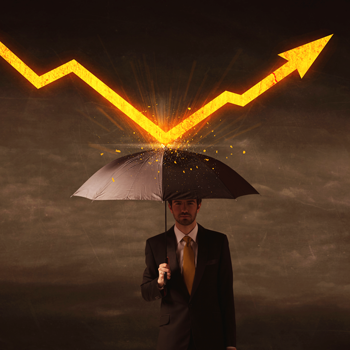 Today's contact centers are complicated beasts. The people working in them are expected to be super-agents with multiple skills and knowledge. While customers expect to receive consistent service in the channel of their choice ie by phone, email, Chat, SMS and social media. At first glance, managing this complex environment might seem like an impossible task but it doesn't have to be that way. If you avoid some basic mistakes and combine a robust forecasting process with the latest Workforce Management (WFM) technology even the most magnificent beasts can be tamed.
Five common forecasting pitfalls and how to avoid them
Even with the perfect forecast and best intentions, things don't always go to plan and mistakes can happen. Here are the most common reasons for incorrect forecasts:
1. Lack of historical data
– and/or failing to archive previous forecasts. Access to accurate data along with a recorded audit trail of previous forecasting activities provides a solid foundation for future forecasts. Remember to archive all forecasts.
2. The validation process
– fail to plan, plan to fail applies to forecasting. Everything changes over time including channels, agent preferences, and unplanned absences. Therefore it pays to keep on top of change and factor it into the forecast. That way, the contact center is always ready to react swiftly and effectively to the unexpected. Generate new forecasts by month, week or by day based on known forthcoming events.
3. Working in isolation
– make sure planning teams communicate and work with other parts of the business to improve forecasting. Make it easy to work with sales and marketing to know about planned promotions and advertising campaigns so when they generate enquiries agents available are ready for action.
4. What about 'what ifs'
– why waste time and money on forecasts that don't work when a 'what if' exercise can help with forecasting and reliably model for future requirements? Choose a WFM solution that includes "what if" modeling and know how to use it. Remember to incorporate buffers to allow for unexpected spikes in activity and unplanned absences.
5. Once is not enough
– processes like businesses are not static. They are constantly moving and require frequent re-evaluation to increase efficiencies and gain a competitive edge. Reviewing processes and historical data should be a regular diary date, at a set time of the week and at least once a month.
Now you are aware of the pitfalls, adopt a process-driven approach to forecasting supported by the latest cloud-based Workforce Management (WFM) technology. Download Teleopti's "how-to" guide Tips and techniques for accurate, effective forecasting to fine tune your forecasting and get that margin of error as low as possible. Finally, whatever you do, don't cut corners. Successful forecasting is easier than it at first appears - just take a measured approach and avoid those five common pitfalls.
Nick Brook is a Project Manager and Consultant at Teleopti
Source: https://blog.teleopti.com/2018/10/29/how-to-avoid-the-5-most-common-mistakes-in-forecasting/
Publish Date: October 29, 2018 5:00 AM
---
Whether it's mixing up training tactics or remembering the vitality of voice, engaging and developing customer service agents has never been more important as it is in today's digital landscape. Rob Clarke, VP of Sales in North America, reflects on eight interesting initiatives from this year's Teleopti Americas User Forum.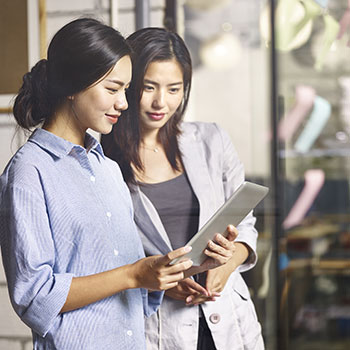 Aberdeen Group found that customer loyalty is the most popular topic for Fortune 1000 companies right now. Intrinsic to a customer's loyalty is the service they receive from a company, and how accessible, helpful and engaging that assistance is. At Teleopti, we are particularly interested in the role of the employee taking those frontline communications, and what can be done to have them provide satisfying, useful guidance to customers. This year's Americas forum dove into what our customers are or could be doing to engage and develop the digital workforce.
The forum was full of advice, lessons learned and productive debate with a mix of industry expert speeches and customer panels. Our team has brought together the eight practices that stood out as stimulating ways to reach a skilled, motivated digital workforce. Some require company transformation, of practice and thought, while others are small but essential tweaks to nurture capable employees, committed to customer experience.
1. Understand the generations in your workforce
Different generations come with different traits and therefore different needs as an employee. It's not one size fits all. You must dig into the different generations in your workforce and see how to engage and motivate those varying groups. Millennials might prefer more teamwork options for training and feedback sessions whereas Gen Z could lean toward independence of online training and self-service possibilities. To explore what Gen Z employees are really looking for join our free webinar.
2. Provide a unified working experience
Continually changing between desktops and apps to access reports, conduct tasks or see their schedules is a frustrating and de-focusing task for employees as they go about their work, especially when speaking to a customer in real time. Choose apps and platforms with higher harmony and integration between them, rather than disparity, allowing employees to feel supported in their work.
3. Offer internship programs
One customer spoke of how they take a few frontline employees each month to intern part-time as workforce planners, learning about the role and responsibilities. This isn't to absorb them into the WFM team but to make agents aware of why planning decisions are made, the impact of breaks and activity changes, and to understand what goals such as service level are there for. It's all about creating champions for what WFM is really doing at the same time as teaching them and mixing things up. This can equally be reversed with another customer saying they have the planning team shadow an agent once a month to understand their needs better.
4. Raise the voice of the agent
As the voice of the company, whether via phone, chat or email, they're a voice that shouldn't be forgotten when it comes to improvement and input…but in the right setting. Customers all said that it's about keeping feedback sessions casual rather than intimidating. Use anonymous surveys or bring in smaller group discussions with more of a 'coffee machine mood.' One question though was, how to sift through the 'noise' of feedback and find the areas to focus on? A customer interestingly said they're using machine learning to create trends from the unstructured data, telling them where key areas of need lie. However, input is gathered, the major thing, as one planner said, is to keep communicating and show how you are acting on feedback. Demonstrate that their voice has an effect.
5. Utilize pilot user groups
When you're trying out new processes, e.g. incorporating new overtime request automation, it is best to trial these changes with a pilot group so that you can understand the impact it will really have and get feedback on how to improve. However, to have a fair representation of workforce opinions and see the best option for all you need to test widely. One company working with an international workforce said that they always use a diverse pilot group from different countries, across genders and with varying ages.
6. Ensure all agents still have time on the phone
This came up a few times and is a simple but essential point. With the growth of other digital channels, there can be less direct contact with customers, but voice is a still a key, relationship-building channel. Make sure all agents still have some experience of voice in their schedule, so they have these closer communications, feeling connected to customers rather than distanced.
7. Don't place service level above agent development
As customer expectations increase and automation and AI introduce chatbots as options for basic customer interactions, frontline employees need to be even more skilled as they handle more complicated matters, aiming for first-time resolution. This means training and development is crucial, rather than an afterthought. In a training panel discussion, one thing all our customer panelists agreed on is that training should be the last thing you cut when times are busy, rather than the first. Look for other activities that can be moved, or at least make training more flexible with e-learning so that it isn't dependent on 2 hours in a classroom.
8. Make training digital, make it stick
With unexpected events or successful marketing campaigns putting demands on staffing levels, there may be the need for more flexible online training, rather than set, in-person sessions. Also, with many companies having continual recruitment, e-training means new employees don't miss training that took place before they joined. Taking it digital can also allow for shorter, sharper bursts of information. Yet as customers discussed, there is the question of how to evaluate if employees are retaining the new knowledge. This is where it could be key to incorporate LMS (Learning Management Systems) in digital training strategies, as you then have the possibility to test and follow up if they absorbed the information.
The frontline workforce is becoming a more and more vital part of customer experience as service in turn becomes increasingly prioritized and digitalized. 'This is how we've always done it' isn't a sustainable mantra. As the forum highlighted, companies need new ways to involve and develop the workforce, particularly as they become a more digitally active one.
Source: https://blog.teleopti.com/2018/10/12/how-to-engage-and-develop-the-digital-workforce-8-best-practices/
Publish Date: October 12, 2018 5:00 AM
---
According to Carlos Muños, contact centers are sometimes too efficient for their own good leading to poor customer service and high agent attrition rates. It's time to introduce a 'less haste, more speed' culture supported by the latest technology. Here, he explains how to build highly effective teams using WFM.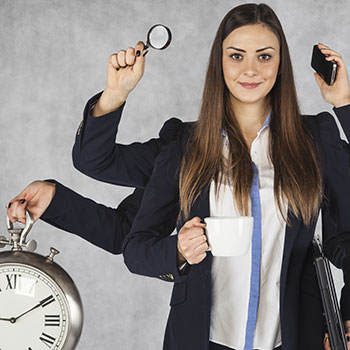 Running a contact center takes me back to my school days and Aesop's Fable of the 'Tortoise and the Hare'. We all know the one, it's ingrained into our psyche but in a world obsessed with speed, do we really put its teachings into practice? The faster hare is so confident of winning the race that it falls asleep and is beaten by the slower tortoise – the first to reach the finishing line using a steady, measured pace. In a similar way, contact centers are often so determined to handle infinite numbers of calls as quickly as possible, they put unnecessary pressures on agents and lose sight of the customer. In the process, staff leave along with customers and it takes much longer to get both back again.
Then, there's the constant battle between operations (who want 'fast and cheap') and the contact center (whose job is to make 'customers feel loved'). This perennial tug of war is damaging to agent morale, the customer experience and health of the overall business.
The proverb 'more haste, less speed' springs to mind and contact centers should look to introduce a 'less haste, more speed' culture into their operations. Real effectiveness is about providing agents with the right environment to give customers what they really want (fast, accurate answers to their problems first time around) while maximizing resources as cost-effectively as possible.
Metrics that matter
It all comes down to the basics so let's start with how contact centers measure their success. Most make the mistake of developing a set of metrics that focus entirely on satisfying their internal customers rather than those on the outside who are keeping them in jobs and the organization in business! The top three culprits are:
Number of contacts handled over a certain period of time – of course, this is great for managers who want to look productive by saying 'we handle 100 calls every hour using only 10 agents' but what does this really mean for customer service?
Occupancy – it's good to know how many of your resources are being used at any one time but it's even better to keep some agents in 'reserve' to handle random contact arrival patterns and maintain service levels.
Average Handling Times – if service is measured by how quickly agents can get customers off the phone or finish a web chat conversation, chances are they are not really listening to the customer who won't get the outcome they expect and deserve.
Thinking from the outside in will yield a set of metrics that enable agents to focus 100% on the customer – the true meaning of effectiveness.
Ways to build effectiveness using WFM
With customer-centric success criteria in place, turn to innovative workforce management (WFM) technology to build a highly effective contact center environment:
Schedule administrative tasks and training during quiet times – using WFM to schedule offline activities such as administration, training and weekly huddles when it is quiet, maximizes time and resources and enables agents to give their full attention to the customer during busy periods
Add 'travel time' into schedules – in a bid to save time, managers often take short-cuts and make schedules unrealistic. For example, they don't factor in the travel time needed to get from the contact center floor to the training rooms. Adding a cushion of 5 minutes either side of a 30-minute training session will make it easy for everyone to arrive on time without running while adhering to their schedules
Flexible planning 'on the go' – the flexibility of modern technology means you can schedule - in advance - the right number of staff to match call demand. Features such as Real-Time Adherence flag up when schedules are in danger of being breached while Intra-day Schedulers allow managers to reschedule the contact center workforce during the day taking into account unplanned changes in customer demand and unplanned agent absences
Create your best-performing team – use WFM to create a virtual library of agent talent, knowledge and qualifications to deploy the right-skilled agents to the right place at the right time. Tap into this data to identify missing competencies and build tailored training programs along with meaningful career paths that keep agents stimulated, motivated and away from the competition
Empower agents - through self-service to control their own schedules, select breaks and lunches, swap shifts and request time off with immediate feedback from their manager. Then, make the most of advanced WFM reporting and dashboards to provide a real-time snapshot of employee and team performance against specific contact center KPIs or customer SLAs in a fair and transparent way
Future-proof operations – by maximizing the latest forecasting technology to right-size your contact center. Running a series of 'what if' scenarios helps to predict staffing needs for regular seasonal fluctuations such as public holidays or new marketing campaigns. This provides the analytical evidence required to work effectively with outsourcing agencies to supplement in-house resources during busy periods while avoiding unnecessary staff costs during calmer periods.
Why be a hare when you can be the winning tortoise? Put in place the metrics that really matter then back them up with WFM to build a highly effective contact center where talented agents are proud to work and go the extra mile to delight customers at every turn.
Carlos Muñoz Director, Sales Engineering, Teleopti Americas
Source: https://blog.teleopti.com/2018/10/05/tortoise-or-hare-which-one-best-describes-your-contact-center/
Publish Date: October 5, 2018 5:00 AM
---
From virtual teams to car pooling, running a contact center today is complicated business but it doesn't have to be that way. Nick Brook at Teleopti reveals 7 ways workforce management solutions hold the key to smarter, flexible scheduling.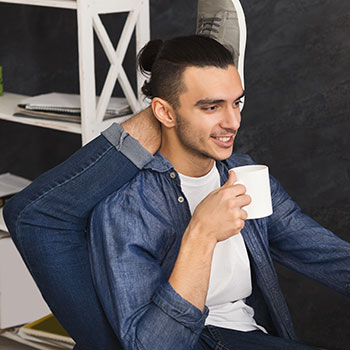 Flexibility means different things to different people. On the one hand, staff want more of it with 35% of employees considering a flexible work environment to be an important factor when making a decision about their career. On the other hand, contact center leaders strive to build agility into their agent schedules to better meet customer service levels at minimum cost and effort to the overall business.
At the same time, the astonishing number of factors that need to be considered to achieve all-round flexibility make running a contact center today a complicated business. Diminishing corporate budgets for example, are forcing organizations to think of more creative ways to pay for and deploy their staff. Pay-as-you-go arrangements in the form of zero-hour contracts, reduced and annualized working hours and other cost-containing measures such as Time Off Without Pay stand alongside traditional permanent or part-time agreements. Businesses are also looking to reduce spending on expensive office space and IT overheads by moving to virtual teams or by introducing Bring Your Own Device (BYOD) programs. Furthermore, environmentally-minded organizations with a strong sense of Corporate Social Responsibility (CSR) or those who have simply re-located to rural areas to escape high City-centre rents are now facing the realities of poor public transport links and implementing car pooling schemes.
All these factors have a massive direct impact on contact center operations, in particular agent scheduling. From fixed, split and micro-shifts to the rise of reserve working ie the scheduling technique that keeps up to 25% of the team on fluid shifts, means that bringing a team of full-time, part-time, contract and virtual agents together is a major challenge. So how can organizations achieve all-round flexibility in the contact center in a way that satisfies staff, customers and the business?
7 steps to smarter scheduling
Contact center leaders should first establish the payment structures and types of shift that will motivate agents to meet customer service targets while lowering attrition rates and minimizing recruitment costs. After that, it comes down to releasing the top seven capabilities and benefits of today's automated workforce management technology:
1. All-in-one, easy to use package – the biggest barrier to embracing new technology is ease-of-use or rather the lack of it. Fortunately, today's fully automated solutions make light work of managing staff effectively, forecasting demand, creating schedules, developing accurate and insightful reports and improving overall customer satisfaction.
For example, when it comes to reserve working, there's no need to re-design entire shifts and rotas every week. The flexibility of modern workforce optimization systems means you can schedule, in advance, the right number of reserve staff to match call demand and factor in sickness and training accurately. Transparency is an added bonus. At a glance, agents can see that everyone is taking turns to cover the most unpopular shifts! Then, add in an extra column to group people with the same start and finish times to help organise and communicate car sharing opportunities in a timely manner.
2. Easy access, anytime, anywhere – agents can log in from home or on the move to check their schedules, see who they are working with and let their manager know when they are available for work. Managers and resource teams are able to build efficient schedules at any time and from anywhere to gain complete control of their contact center operations in a highly flexible way.
3. Intelligent resourcing – using historical data, resource teams have the power to predict how many agents they will need, the skills they require and pick and choose the right people at the click of a button. They can even support a number of different shift patterns including short shifts or split shifts rather than employ a set number of people at set times of the day.
4. Flexible planning 'on the go' – features such as real-time adherence monitor agent adherence to schedules. Automated alarms flag up when schedules are in danger of being breached and a real-time data feed, updated in seconds, enables fast decision-making. Intra-day scheduling allows small changes during the day while taking into account unplanned changes in customer demand and unplanned agent absences. For example managers can flexibly change break times and lunches or move people between skill groups, front office and back office work. The changes are often only by a few minutes but those small changes can make the difference between meeting service levels during peaks and losing valuable calls.
5. Fit for the future - the latest forecasting technology helps to right-size your contact center for the future. Running a series of 'what if' scenarios can predict staffing needs for regular seasonal fluctuations like Christmas, upcoming new marketing campaigns and even the organization's long-term business plan.
6. Self-service –self-service capabilities empower agents to trade shifts, voice their preferences for overtime shifts and request time off. Setting up auto-approvals means staff don't have to wait until the next day for an answer if management is not available - contact center flexibility and agent satisfaction in one fell swoop.
7. Time and cost efficiencies – the automation provided by workforce optimization technology combines strategic planning with instant fine-tuning throughout the day to create a highly flexible contact centre framework that keeps agents motivated, customers satisfied and CEOs happy.
Your countdown to flexible, smarter scheduling starts here. What are you waiting for?
Source: https://blog.teleopti.com/2018/09/21/7-steps-to-smarter-scheduling-in-contact-centers/
Publish Date: September 21, 2018 5:00 AM
---
When operations wants one thing and agents want another the atmosphere can become tense. Karim Chabane at Teleopti reveals how to work as a team and outlines several Workforce Management (WFM) practices to bring a meeting of minds in contact centers.
The term 'contact center' can still conjure up the vision of a massive open-plan office where people are packed like battery hens with their headsets on answering routine questions, a perception that is, quite rightly, becoming increasingly outdated. As more organizations adopt a customer-first approach to doing business, the role of agents, the frontline to customer and organizational profitability, is changing along with their expectations. The newest entrants into the workforce may appear to want it all, i.e. independence in a collaborative environment and the latest technology combined with face-time and career progression without the need for job-hopping. All this can lead to a tug of war especially when operations wants one thing and agents want another, a situation that is bad for the contact center and bad for business.
Three top tips to turn a Tug of War into a Meeting of Minds
Agents may well be the gateway to customers but they are also a great source of information from an operational point of view. Contact center leaders should take note to achieve a true meeting of minds that combines business needs with employee engagement. Here are three ways to help steer you in the right direction:
Keep talking – conduct annual employee surveys and act on the results, good and bad. Hold weekly drop-ins for agents and invite the planning team to attend. Focus on the hot topics that matter for agents and share your own, to promote interactive, constructive discussion. Why not develop focus groups where agents can raise customer pain points and share learning with other parts of the business to help boost their self-esteem and elevate the status of the contact center?
Keep things clear and transparent – processes should be clear, transparent and supplemented with easy-to-understand documentation. The same applies to learning: communicate individual and team goals effectively and develop meaningful career paths that release the full potential of agents and make the whole contact center shine.
Keep staff happy – remember your agents are your customers and need to be kept on side. Everyone wants to feel involved so create a work environment where agents feel part of everything ranging from the company mission, to their fellow team members and the customers they serve. Actively gain their feedback for important decision-making. Having a ready-made pool of agent champions makes it so much easier to instigate cultural change and introduce new ways of working.
Let technology take care of the rest
The introduction of new technology can be threatening to users but WFM should be viewed as a powerful tool that enables collaborative thinking, working and results. Rather than seen as a controlling "big brother" phenomenon, make technology a part of the Meeting of Minds!
Here are five ways to use WFM to:
Boost scheduling through agent self-service – get agents more involved by having them enter their preferred shifts for an upcoming schedule period. By having a "Meeting of Minds" approach it creates a culture that will lay the ground for a process of agent self-service. Understand what works and what doesn't for them. Some prefer to start late and work later, while others may be early-birds or like split shifts. Using self-service, at their desks or via their mobile devices, agents are empowered to control their own schedules, select breaks and lunches, swap shifts and request time off with immediate feedback from their manager.
Minimize stress - nothing is worse than overwork and stress to make staff run for the hills. Maximize the latest forecasting technology to right-size your contact center for the future. Running a series of 'what if' scenarios helps to predict staffing needs for regular seasonal fluctuations such as public holidays or new marketing campaigns. By using 'what if' scenarios different staffing methods can be used to minimize stress! Empower agent self-servicing by having a pool of flexible part-time agents that will fill in the gaps when and wherever necessary. Forecasting also provides the analytical evidence required to work effectively with outsourcing agencies to supplement your in-house resources during busy periods while avoiding unnecessary staff costs during quieter periods. Two-way collaboration with double the impact!
Re-invigorate the learning program – first of all, use WFM to schedule offline interactive activities such as weekly huddles and feedback sessions that give agents the opportunity to air key issues and discuss potential solutions. Then, tap into the virtual library of agents' skills, knowledge and qualifications provided by today's WFM solutions. At a glance, identify missing competencies and build tailored training programs that challenge and fulfill agents while supporting the needs of the overall contact center. The core data capabilities of WFM can be boosted with dedicated training functionality that streamlines scheduling and ensures lessons are learnt from regular wrap-up sessions. Everything is connected, by talking consistently with agents and identifying gaps in the forecast, you can take advantage and use it for a thoughtful learning program and make the "Meetings of Minds" work with the technology.
Just be sure to develop a portfolio of different learning styles, a mixture of traditional in-classroom training and online or virtual sessions, to meet the needs of a multi-generational team. Today's Snapchat generation appreciate a mix of technology and face-to-face contact so consider exploiting different chat apps such as, WhatsApp, and Messenger to appeal to this highly visual and growing sector of the workforce.
Foster staff motivation – make the most of advanced WFM reporting and dashboards to provide a real-time snapshot of employee and team performance against specific contact center KPIs or customer SLAs in a fair and transparent way. Introduce the latest gamification features to motivate employees, provide a forum for sharing top tips, encourage healthy competition and reward individual and team performance in a fun environment. Don't shy away from using catchy names i.e. "Game of Phones" for gamification campaigns, small things can have a tremendous impact on team spirit as well as on agents' motivation and performance.
Automate simple tasks – why not invest in artificial intelligence (AI) technology and blend it with your WFM and scheduling processes so that agents have more time to devote to brain-teasing activities rather than be resigned to handling routine enquiries such as brochure fulfilment and utilities meter readings. When agents are mentally stretched and positively challenged, they are more likely to go the extra mile and support your own Service Level Agreements (SLAs) and Key Performance Indicators (KPIs).
With just a few simple tweaks and modern WFM practices, turn any potential tug of war into a meeting of minds in your contact center - to everyone's benefit.
Source: https://blog.teleopti.com/2018/09/07/is-it-really-a-tug-of-war-in-contact-centers/
Publish Date: September 7, 2018 5:00 AM
---
Tommy Palomäki at Teleopti considers the connection between happy customers and happy employees and suggests five ways to use workforce management to achieve both.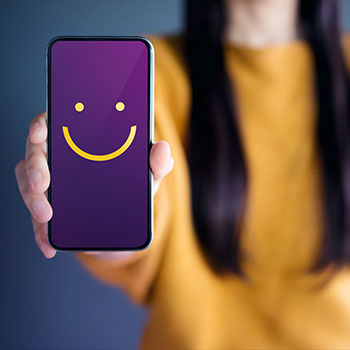 What came first: the chicken or the egg? It's a conundrum that's baffled people for years but does it really matter? The same could apply in contact centers. Why debate whether happy customers or happy staff come first when the two are inextricably linked? It is commonly accepted that motivated, engaged agents result in positive customer outcomes with many studies indicating a strong correlation between customer and employee satisfaction. So how can workforce management (WFM) help to achieve both?
Five ways to use WFM for happy employees and happy customers
Take a look at your contact center. Are your agents happy? If not, why not? What motivates them to go the extra mile and what do you need to do to attract and keep the best people? Gone are the days when agents were not expected to think for themselves and sat with headsets on, answering routine enquiries all day long. Digitalization, a mobile work ethic (if you're not happy, you simply go elsewhere) and a growing customer-centric approach to doing business have turned this outmoded perception on its head. Today's multi-skilled agents are highly prized assets, the frontline to customers with the power to make or break customer experiences, corporate reputations and profitability.
Agents like to feel they are valued, engaged and have the opportunity to make a real difference to the company they work for. Using the latest WFM including a life-style and self-service dimension is central to understanding and galvanizing this human factor to ensure happy and profitable customers. Use WFM to:
1. Make life easier – minimize the stress of stretched resources by using automated forecasting and intra-day scheduling to right-size your contact center throughout the day or run 'what if' scenarios to better prepare for busy seasonal periods or special marketing campaigns.
Then let automation take away the monotony of handling routine enquiries using Artificial Intelligence solutions or "bots". This leaves well scheduled agents free to do the clever stuff like helping customers with highly emotive or sensitive issues or turning around upset or angry customers – all the things that spur them on to excel rather than just do a good enough job.
2. Empower agents - by giving them control over their working lives. Through self-service, allow them to select breaks and lunches, swap shifts, advise overtime availability and request time off with immediate feedback. If working from home is easier, let the latest web-based WFM technology give them the option to log in securely using their own devices including tablets and other mobile devices to check schedules, coaching and training sessions.
3. Retain the best – as the role of agents becomes more strategic, they can expect higher wages and better prospects. Companies need to work harder at attracting and then keeping the best talent. Use WFM to develop an effective skills matrix to keep up-to-date with agent skills and training and use the information to support tailored personal development plans, one-to-one sessions and meaningful career paths in a proactive way.
Introduce the latest gamification features to motivate employees, provide a forum for sharing top tips, encourage healthy competition and reward individual and team performance in a fun environment.
4. Build a team of ambassadors – like all technology, the more you use it, the more confident you become to the point where you fervently champion it. The same applies to WFM. Keep an eye out for these new champions in the contact center and make them ambassadors of WFM to boost agent involvement and the role of technology to help deliver outstanding customer service.
5. Close the loop – your agents might be your new customers but close the loop with end customers to provide a seamless, end-to-end experience. Listen to your agents, on the frontline, they know if your customers are happy, what works and what doesn't. Devise a mechanism for agents to share best practice – building in time for workshops to hear what works in terms of scheduling and suggestions from the floor as to how it could be improved and remember to celebrate any successful changes adopted as a result.
The more you understand what makes your agents and customers tick, the more effective you'll be at creating a well-balanced contact center inside and out. Then whether the chicken or the egg came first becomes irrelevant it's a continuous virtuous circle of happy employees and customers.
Source: https://blog.teleopti.com/2018/08/24/what-came-first-the-chicken-or-the-egg-happy-customers-or-happy-employees/
Publish Date: August 24, 2018 5:00 AM