Teleopti - ContactCenterWorld.com Blog
Göran Svensson, Research Lead at Teleopti in the field of Optimization and Systems Theory, recounts the key factors explored in his mathematical research into multi-skilled call centers. How can Quality of Service be maintained when scheduling multiple skills with a limited budget and number of available agents for certain skills?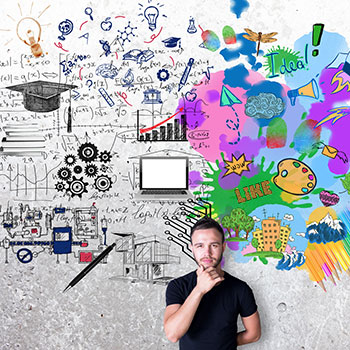 This year I attended International Conference on Operations Research and Enterprise Systems (ICORES) 2018 in Portugal, where I presented my research results on resource allocations for a system of multi-class, multi-server queues. The ICORES conference covers topics in Operations Research (OR) and Systems Engineering. WFM is a subfield of these more general disciplines. The days were filled with interesting talks, many occurring in parallel sessions. One of the keynote speakers was a professor from Technion, which is one of the more prestigious universities for OR in general and WFM in particular. There were several presentations on optimization methods, resource management and decision analysis. The talks spanned most of the more mathematical parts of OR, from military logistics to fairness in healthcare scheduling.
I presented my work in the field of multi-skilled call centers and the corresponding decision processes. The problem is solved as a multi-objective optimization problem via the Marginal Allocation Algorithm with constraints on the total budget and availability of agents (customer-facing employees).
That a problem is multi-objective simply means that one tries to optimize several factors at the same time. Normally such a problem produces what is known as an efficient front or a pareto solution. This means that one gets a set of solutions where one goal cannot be improved without obtaining worse outcomes for the other goal(s). It is then commonly up to an expert to choose which of these solutions best serves their specific needs. An example would be the tradeoff between service quality and the cost of using more agents.
The first objective (goal) is to keep the cost of employed agents as low as possible, the second objective is to deliver as good a service to customers as possible. The cost of agents is kept low by using fewer agents while the quality of service improves with an increase in the number of agents employed. Now we can clearly see that there is a conflict between these two goals.
The service provided is measured by something known as a Quality of Service (QoS) measure. Average Speed of Answer (ASA), Service Level (SL, which is a type of Value-at-Risk measure for the ratio of calls, or other inbound contact types, answered within a certain amount of time) and probability of delay are different types of such QoS measures. In the presentation I focused on two QoS measures: One that is closely related to the Service Level measure, called the Conditional Value-at-Risk (CVaR), and the other which is based on the fraction of customers abandoning the queue before receiving service.
The CVaR measure is in many ways superior to the VaR type measure of Service Level. It has some nice mathematical features as well as providing a means to control the outcome, not just for the customers that receive service in time, but also lends itself to control the outcomes for the customers not serviced within the acceptable time.
The optimization method used is known as the Marginal Allocation Algorithm. It is an iterative algorithm that step by step adds the agent that provides the greatest marginal benefit and provides the corresponding efficient point. The main advantages of using this algorithm is that it is easy to implement and that it can solve large systems at a low computational cost. The main disadvantage is that it requires strong assumptions on the goal functions. One such requirement is that the functions should be what is known as convex (read more about convex functions here). Convexity is a characteristic that simplifies optimization procedures in general, which is in addition to the existence of many reliable software solvers for convex problems.
One important contribution of this work is to show that the CVaR (Conditional Value-at-Risk) measure is convex in the number of agents employed, thus it may be used in conjunction with the Marginal Allocation Algorithm.
In my case, a problem with N different queues, representing different skills, is considered when there is a budget constraint on the system, as well as a limit on the available agents with certain skills. In the work, I compare the two different choices of the two Quality of Service (QoS) measures, CVaR and abandonment based. I highlight the similarities as well as the differences. A large-scale system is also provided and then solved (quickly) to show the power of the Marginal Allocation Algorithm.
The paper, on which I based my presentation, had been peer reviewed by three external professionals and has been published in the proceedings booklet. I have also been invited to extend my paper and have it published in a book by the Springer publishing company, as a chapter. The audience was attentive and interested, which led to a fruitful discussion on measures.
This means that my purposed method can be used to procure the staffing needs for large queueing systems quickly. The CVaR measure is suited for situations where all customer service times are of importance, like in a healthcare situation.
Source: https://blog.teleopti.com/2018/08/10/multi-skilled-scheduling-can-it-be-solved-in-theory/
Publish Date: August 10, 2018 5:00 AM
---
Making life easier for customers is the first step towards brand loyalty and business success. Magnus Geverts at Teleopti shares his eight top tips for reducing customer effort in contact centers.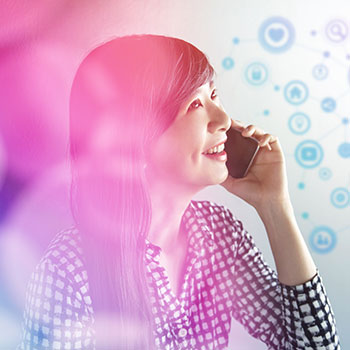 All customers want is a quick and easy answer to their enquiries. It might sound simple but the two biggest annoyances for customers, which are having to repeat themselves and being transferred from department to department, can do untold damage to an organization's reputation and revenues. Every week I meet with contact center executives struggling to break down the silos in an effort to create consistency across all channels. Making it easy for customers requires hard work.
In today's viral world of social media, the risks of upsetting customers are even higher as dissatisfied consumers take out their frustrations via Facebook, Twitter and TripAdvisor. In fact, according to the Institute of Customer Service, 58% of people would stop buying from a company as a result of poor customer service and, even scarier, 70% of them would actively discourage others from engaging with a company when given poor customer service.
Winning contact centers are those that deliver quick fixes, instant results and exceptional customer satisfaction. It all comes down to giving customers what they want with very little effort on their part. Put yourself in your customers' shoes and ask, "How do I make life easier for my customers?" It's time to review your processes and technology – here are a few tips to point you in the right direction.
Eight tips for designing service to reduce customer effort
1. Find the right people
Your agents are your most valuable asset but gone are the days when all they had to do was answer as many calls as possible as quickly as possible. Today's 'superagents' must be capable of solving complex problems for customers so look for highly flexible, emotionally intelligent candidates with a positive 'can-do' attitude, train them properly and keep them motivated. Use Workforce Management (WFM) technology to create a 'go-to' place for all your talent and resources. Use it to flag up skills gaps, build meaningful training programs and combine with Real-Time Management capabilities to set up training during idle time. Then, maximize WFM to schedule your right-skilled agents to the right place at the right time.
2. It's the simple things that count
Prominently display freephone customer support telephone numbers on every web page, enable agents to conduct Web Chat and keep FAQs up-to-date and easy to find. Be sure to share customer stories with other parts of the organization to create a unified understanding and response to common customer issues.
3. Make time to understand your customers
Listen to your agents – they know if your customers are happy and what works and remember to devise a mechanism for agents to share hints and tips. Then combine agent feedback with speech analytics and silent monitoring to capture the voice of the customer. The more you understand what makes your customers tick, the more effective you'll be at deploying efficient processes and technology to support enhanced customer interactions.
4. Automation is the way to go
It tangibly enhances the customer experience. Take Web Chat, where automated Chatbots can be used as the first line of enquiry. Chatbots can be programmed to perform more mundane tasks using automated responses in Chat before the customer is connect to a human at the right time.
5. Up your self-service game
The latest Artificial Intelligence (AI) driving contact center solutions include self-service capabilities that allow people to find out information, ask questions, broker a mortgage, book their next holiday, buy the latest must-have gadget or fashion item and return a faulty kettle at a time to suit them without having to speak to a single human being. Think about it, could you reduce customer effort by introducing a wider use of self-service?
6. Make mobility work for you
Consumers expect to use their mobile devices to find information, ask questions and access social media to connect with their favorite brands 24 hours a day. Make sure your customer service is fully optimized for mobility with a fully responsive website, by offering web chat and by providing a choice of different contact options such as SMS, Facebook Messenger, WhatsApp and Twitter.
7. Omnichannel is the new multichannel
Modern consumers want a consistent, satisfying and effortless experience, every time, whatever the device or communication channel. They also want organizations to recognize their buying history and previous interactions so they don't have to keep repeating themselves. The latest technology solutions automatically flag up how customers want to interact. From the same screen agents can switch between telephone, emails and Chat to deal with enquiries whatever the channel. This often requires extensive integration of back-end systems or a complete rebuild of the back-end systems which feed your customers and agents with information.
8.Chatbots
Can provide anything from automated subscription content like weather and traffic updates, to tailored communications such as receipts, shipping notifications and live automated messages - fast. Customizable greetings mean Chatbots make it possible to offer a more personal, more proactive, and more streamlined customer experience.
Take a step back, put yourself in your customers' shoes and see what their experience is really like. You might need to overhaul your approach to customer service completely or perhaps a few simple tweaks will suffice. Either way, design your service strategy to give your customers first-class service, with very little effort on their part, for brand loyalty and business success.
Source: https://blog.teleopti.com/2018/07/26/eight-tips-to-minimize-customer-effort-and-maximize-customer-satisfaction/
Publish Date: July 26, 2018 5:00 AM
---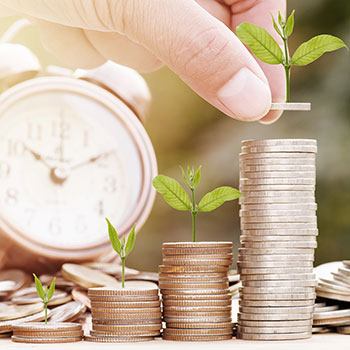 When properly utilized, few contact center software platforms can outperform Workforce Management in terms of ROI whilst simultaneously improving customer experience. Ben Willmott explains how to leverage the latest workforce management (WFM) solutions and make quick-and-easy wins to maximize your return on investment (ROI).
Workforce Management (WFM) solutions are a wonderful thing. They can be all things to all people, offering multi-dimensional value when it comes to driving improvements in employee engagement, customer experience and profitability. Let's focus on one challenge that never goes away and affects every single contact center around the world, large and small: how do you improve customer satisfaction and decrease costs at the same time?
Teleopti have developed an online Savings Calculator that uses data captured from real customers to estimate the potential savings from a given start point. When this calculator was used for Sparkly Boots Ltd, a fictitious example of a typical medium-sized contact center, the results are startling. With 250 agents each costing £1,950 a month, sickness rates running at 6% and an annual attrition rate of 23%, it is expected to take just eight months from initial deployment to achieve a return on the WFM technology along with several staggering improvements in time and cost savings:
Total cost savings of £66,628 (mainly through optimized schedules and more efficient schedule adherence);
Estimated annual time savings of 5,653 hours through better scheduling and adherence alone, nearly 500 hours every month!
Anticipated savings of around 4% on sickness and staff attrition rates year-on-year.
So, what's the secret behind Sparkly Boots Ltd impressive payback on their investment in WFM and how can you achieve similar successes?
3 ways to leverage your WFM and drive ROI
Like many success stories, you can't achieve everything through technology alone. Process and technology make perfect partners and it pays to take a considered, carefully planned approach to your WFM implementation and usage. Here are three steps to get you started:
1. Bring the workforce with you on the journey
The majority of the savings and benefits that a WFM platform can deliver will be directly linked to your agents' work life. For example, introduction of more flexible scheduling will almost certainly improve your ability to meet customer demand efficiently and minimize periods of overstaffing and understaffing but needs to be managed carefully in order to ensure agent engagement. Offering benefits such as holiday bookings and automation, preference entry and shift trading to give more control over future schedules and access through a mobile app can help to ensure that the agents are with you as you start the WFM journey rather than against you. Seeking to gain insight and communicating clearly with all stakeholders from early on in the project is key. Most Teleopti customers see a reduction in shrinkage and attrition after implementing Teleopti WFM which reduces recruitment and training cost and can also reduce overall headcount requirement.
2. Ensure your forecasting is as accurate as possible
Understanding your customer demand is key to meeting your service levels and keeping your customers happy. A schedule perfectly tailored to an incorrect forecast will not do the job! Make sure that external factors are considered in your long and short-term forecasts, including strategic plans and ad hoc events. Make sure that your marketing team and other departments that directly impact your contact center volumes and handle times let you know when they undertake activities such as mailing campaigns so you can build this into your forecast plans and optimize your schedule accordingly. Keep an eye on your forecast vs. actual results from a long-term and intraday perspective to ensure that you can react to any trends that threaten to impact your schedule performance without resorting to expensive options like last minute overtime or agency staff. A balanced and consistent workload make for happy agents as well as satisfied customers.
3. Focus on the quick and easy wins that matter!
Shaving excess from the payroll is a sure-fire way of saving money, boosting efficiencies and keeping your CFO happy. This could take the form of reduced overtime, better annual leave planning removing the need to pay out for untaken leave or introducing more flexibility in the agent's contracts.
Let's assume that everyone in your 100-agent contact center works a 40-hour work week. How often do you actually need all of your agents working all 40 hours every week? What if you were to set up your WFM solution to give a range of hours between 38 and 40 hours? Shaving a mere two hours a week across half of your agents quickly turns into significant payroll savings: 2 hours per week x 50% of your agents x £15/hour x 52 weeks = £78,000 of payroll savings per year. I'm sure you'll agree this is one simple but very effective way to make incredible financial savings!
Now, look at your own contact center – what other ways could you use to reduce costs with the same number of people? You'll be surprised at the number of creative ideas you can come up with.
It's time to take proactive action. Plan ahead, deploy the right technology and focus on some quick wins to drive ROI. Follow this three-pronged approach and you'll be rewarded with engaged and positive employees who in turn will help you meet the eternal challenge of delivering customer satisfaction and profitability.
Check out Teleopti's free online Savings Calculator to reveal more about the savings could achieve in your own contact center through leveraging WFM.
Source: https://blog.teleopti.com/2018/07/06/three-ways-to-leverage-workforce-management-and-drive-roi/
Publish Date: July 6, 2018 5:00 AM
---
Rather than fear robots taking over the contact center, Nick Smith at Teleopti says it's time to harness the power of both worlds to improve the customer experience. Here he outlines six reasons to celebrate today's superagents.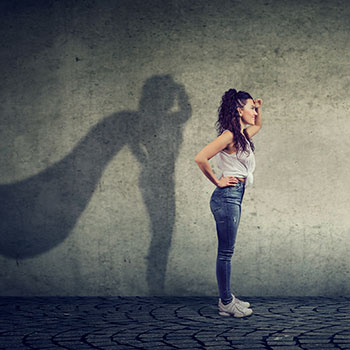 You often hear about the struggle between man versus machine and robots taking over agents in the contact center but it's not quite that black and white. According to Dr Nicola Millard at BT, the more likely scenario is "man plus machine", a winning combination where "smart people partnered with smart machines have the power to superpower us."
Our own experience at Teleopti suggests that both human agents and Artificial Intelligence (AI) have a powerful role to play. On the one hand, AI and chatbots are simultaneously revolutionizing customer service and elevating the status of agents. For example, WeChat in China is one of the most successful pioneers of chatbots supplying 10 million businesses and enabling people to hail a taxi, order food, pay a bill and book a doctor's appointment without human intervention. On the other hand, AI is only as good as the data that fuels it and the things AI finds hard are the qualities that make humans unique: conversation, empathy, creativity, intuition and negotiation.
The silver bullet solution for today's customer journey
The combination of AI and well scheduled human agents, with the right skills, might be the silver bullet for effective customer service but are agents ready to support today's customer journey? By the time a customer gets to speak to a live agent, the chances are they have already used your mobile app, searched for answers on your website and trawled numerous YouTube clips to no avail. They are frustrated and want to speak to someone who knows all the steps they've taken, why they are frustrated and how to solve their query from one single encounter of the human kind. In short, they are looking for a superagent!
To create a team of superagents, organizations need to re-think their learning environment, capture an organization-wide talent pool in a centralized Workforce Management (WFM) solution and then add Real-Time Adherence (RTA) to re-allocate idle time to training. Through advanced forecasting, scheduling and competence management, human agents will remain more productive and valuable than robots can ever be. Let's take a closer look.
Six reasons to celebrate superagents
Dealing with complex conversations - counter-intuitively, digitalization has elevated the role of the contact center agent and businesses are paying a premium for this new breed of superagent. Nowadays, the calls agents handle take longer, are more complex and require moral judgment and empathy. What is more, whereas the computer "says no" humans have the power to negotiate mutually acceptable outcomes for customers leading to enhanced customer satisfaction and profitability.
Emotional Intelligence – being on the front line, agents have the benefit of direct contact to truly understand the emotional triggers behind what customers want. The best agents will also be able to read through a conversation, for example with a chatbot, before picking up seamlessly with the customer. Wise organizations then blend agent intuition with the scientific evidence of speech analytics technology to improve future customer conversations.
Collaboration - successful agents work closely with other departments to get the answers and support they need to think outside the box and come up with their own ideas for delighting customers. Help agents engage proactively across the organization by giving them an effective set of collaborative tools such as internal chat and enterprise social media.
Flexibility – the beauty of the human brain is adaptability. If one solution doesn't work for a customer, agents can use all their powers of conversation, empathy, creativity, intuition and negotiation to find the right one. Then add WFM technology into the mix to produce flexible schedules and manage your precious talent and resources effectively.
Tact and diplomacy – this is where the human touch comes into its own because AI driven robots learn responses based on the data fed into them but humans can interpret and act on that data to deliver highly personalized customer interactions. The emergency services and organisations with a large proportion of emotional or complex enquiries will always rely on humans to accommodate their customers' specific needs and conduct sensitive, tactful and diplomatic conversations.
Just being Human! - good customer service starts with people rather than machines. It is your human agents who know if customers are happy and which channels they prefer and it's their human managers who will act on customer feedback, improve calls scripts and agent training and then enhance business processes that proactively manage predictable' situations and resolve problems quickly.
Of course, AI is radically transforming customer interactions but there is no substitute for the human touch when it comes to closing sales calls or delivering an exceptional, personal customer experience.
Source: https://blog.teleopti.com/2018/06/21/superagents-6-reasons-to-celebrate/
Publish Date: June 21, 2018 5:00 AM
---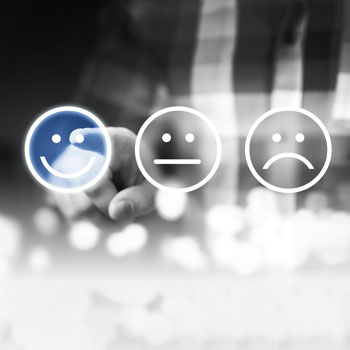 The customer care business is going through an evolution driven by digitalization. As an example, we hear a lot about e-commerce these days. One of the world leader's in the e-commerce space is Amazon. Their 2017 revenue of $178 billion exceeded the gross domestic product of 13 European nations. And Amazon is by no means the only successful e-commerce company.
Given the buzz about customer self-service and virtual assistants you might think that unemployed customer service representatives (CSRs) would be flocking to trade schools to learn new crafts. But this has not been the case. According to the US Bureau of Labor Statistics, in 2016 the number of people employed as CSRs increased by 4.3% compared to only 2.6% for the overall workforce.
This highlights how people-led customer service and support is far from dead. While many of retail's most iconic companies struggle, shops that offer specialized products and highly personalized services are thriving. Ulta Salon, where customers can get their brows done, a new haircut and a basket full of cosmetics, is ranked number 9 among the 100 fastest-growing retailers in the United States. Consumers continue to insist on talking to real individuals, either in person or via other channels.
So how do you hold onto employees that deliver personalized outstanding service – whether it's in person, via call, through email or over chat?
Teleopti, a global leader in workforce management software, has long understood the strong correlation between agent satisfaction and customer satisfaction. Teleopti's tagline is "Humanize the Workplace." This is not a jab at robotics and artificial intelligence - Teleopti is a leader in those fields as well. It's about applying technology to complement the human touch. We know that for complex queries people simply prefer to talk to other people. (Machines are a little weak on the empathy scale and often can't handle complicated matters). And we know the world is getting more complex. After extensive research and in collaboration with Teleopti we have identified the following eight ways to retain top employees by humanizing the workplace.
Self-Driven Career Development - Provide the tools and support to help employees manage their own career development.
Culture - Maintain a culture that values employee satisfaction, fosters work-life balance and supports the customer experience.
Empowerment - Empower your employees to solve customer problems, let them influence scheduling decisions and involve them in decisions on how to improve contact center performance.
Personalization - To the extent practicable, structure work schedules and training that respect the personal needs of employees.
Stress reduction - Contact centers can be stressful environments, which contributes to turnover. Create a work environment that eliminates or sharply reduces unnecessary stress.
Team building - The contact center environment presents a unique opportunity to build a spirit of teamwork and camaraderie. Management can harness the natural spirit of friendly competition to boost morale and improve performance.
Automation - Diverting routine tasks to self-service boosts morale and reduces stress by relieving agents from mundane activities.
Technology - From the mechanical ACDs of the 1970s to today's AI-powered chatbots, contact centers have long been incubators of advanced technology. Today's millennial employees embrace new technology and seek out employers that are on the leading edge.
Attracting and retaining top quality customer service representatives has never been more important to the success of your customer engagement efforts then it is today. Teleopti's eBook, Humanize the Workplace: 8 Ways to Retain Your Top Talent offers somed terrific ways to hold onto your top people and help them perform even better.
Source: https://blog.teleopti.com/2018/06/08/guest-blog-top-employees-hold-on-to-what-youve-got/
Publish Date: June 8, 2018 5:00 AM
---
Following the launch of Teleopti's Artificial Intelligence (AI) initiative, infusing core WFM with machine learning to make it more efficient and adaptive, Jeremy Hamill-Keays looks at the reality of AI for WFM. What is AI really and what effect is it having on WFM software and processes?
Intro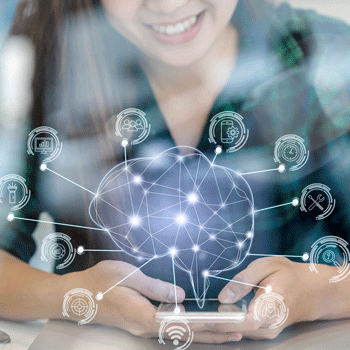 There is a lot of news, even hype, around AI and machine learning. The long-term promise held by AI could lead to all manner of developments, from the cure for cancer to flying taxis. To many it can seem like magic, but AI is more than that, it is a real "thing" built on advanced algorithms. So what is the reality of AI, beyond the magic?
AI and machine learning are terms encompassing a very wide range of different mathematical and SW methods, and these are often used in combination.
Rules-based systems are popular in modern business and life; a good example is an auto landing system for airplanes which provide a "path" for the plane to follow. If the plane starts to deviate from the path, it corrects itself using a simple rule. In contact centers rules-based systems are also common, for example for handling agent absence requests by having a service level rule. However, with rules-based systems, changing rules often mean reconfiguring the whole system, but AI goes beyond this by introducing the ability to adapt freely to work towards the desired outcome. For instance, Teleopti's new AI tool, which uses machine learning, automatically reprograms shift category rules nightly. It recalibrates the shift category sets based on the contact center's current data, - avoiding manual reprogramming but aligning to the contact center's most recent historical data and situation. The result being that a complicated process is simplified, user experience is cleaner, and there is higher overall accuracy of shift data.
There are lots of other sophisticated techniques, some based on statistical methods, others using software neural networks and so on. Rather than look at how these work, I would like to take a look at what their usage means for the future of contact center planning. In particular, how AI impacts Workforce Management (WFM) software and processes.
AI & WFM stand united
One thing I am fairly certain about, is that demand on contact centers will increase. The world is moving to an online economy, delivering convenience and amazing choice to consumers. This leads to an ever-increasing demand on, and complexity within, contact centers, and there is an obvious need to automate simpler processes to provide time and space for WFM planning teams to focus on effective management and scheduling. In addition, clarity and understanding must be brought to large multi-dimensional data sets – these data sets will only increase with the rising online demand on contact centers. At Teleopti we see that AI will have a big effect on the development and performance of the WFM software itself. This is both exciting and necessary when it comes to contact centers planning efficient customer meetings to fulfill such a growing digital demand.
Adaptive to Each Contact Center
There is a huge diversity and range of needs in each contact center. As an example, request approval for an hour off will be different depending on the employees' contract: full-time fixed hours, full-time flexible hours, part time rotation etc. Just when we think we have got a grasp on one particular setup, everything changes and new absence rules are brought in. In essence, a modern-day WFM system must be capable of quickly meeting a wide variety of needs and be able to quickly adapt.
The nature of AI means that it doesn't rely on fixed and pre-defined equations, so it is able to adapt and react to data that is continuously changing. AI trains on new data as it comes in. This also means that it creates solutions that are specific to each contact center – the AI is the same in the WFM software but the results are unique and different for contact center A, B and C and even different between customer service teams within the contact center.
Increasingly Intelligent Over Time
Intelligent WFM software has existed for a long time using advanced statistical methods, with some conditions: the more historical data the better the results. By this, I mean that each contact center, even each skill, has unique data and attributes. AI allows each of these to be learnt and the corresponding results are improved, specific to that data/those attributes, e.g. for a skill. As time passes and more data is collected, not only does the system's accuracy improve, but if there is an underlying change, an AI system will more easily adapt to that change – far more easily than statistical methods which have less flexibility to handle incoming change. This is where machine Learning and AI become blurred. True AI can adapt it's own algorithms in each neuron to improve itself. Sounds scary, but neural networks are just complicated interlinked nodes (pieces of code) that can inter-work to reach the correct answer by trial and error with self-adjustment, eg IF x>2 then y = 5. More detail on how they work is beyond the scope of this article! In today's dynamic world, consumer behavior changes month by month, so this ability to adapt is hugely attractive.
In addition, the more complex the situation, the harder it is to understand. Pivot tables can only take you so far. AI software can scale well while maintaining such combined accuracy and adaptability.
Multi-Dimensional Planning
Contact centers hold a multitude of complex situations that need to be analyzed and balanced all at once, in combination. Humans are very good at this, and often don't even think twice about it, bringing in experience and knowledge without consciously thinking of it. However, humans can only handle a limited number of tasks at one time. What we really need is an intelligent assistant that can do much of the analysis for us and make recommendations. AI can be very good at spotting trends that we may miss, for example Bob is always 30 minutes late back from lunch on the second Tuesday of each month. AI can spot such a pattern and help us schedule him a longer lunch break, as he would've come back later anyway, but then schedule him to work until later to keep to his contracted hours.
Better User Experience
As mentioned in my intro, there are AI techniques which can greatly help us simplify user interfaces, and in doing so make us more efficient and productive. It does this by identifying the important factors and hiding any information not needed. A good example of this is Teleopti's machine learning functionality, automating shift categorization rather than having manual shift category selection menus. The scope is huge and even encompasses complex voice recognition chat systems. We fully expect AI will soon be very noticeable in WFM solutions, making life easier for those using the software.
Improved Employee Engagement
In the modern contact center it is recognized that techniques targeting employee satisfaction result in better efficiencies and happier customers. However, the demands on a modern contact center can make this a difficult challenge. With the best will in the world, resource planners are often too busy to handle employees' requests. At worst this can lead to resentment along with a lack of flexibility when both the center and agents most need it.
Automation features, driven by AI, remove administrative, non-strategic work to change schedules and deal with agent requests for time off, break moves or shift trades. Not all items can be handled by AI, a request due to a bereavement for example should be handled by a manager, but the majority of requests along the line of "the sun is shining, can I head off early" are easily handled by AI systems, without any negative impact on service levels. This is especially useful where agents are scheduled for a minimum amount of time due to contracts and can result in better optimization of the center, not worse. AI also allows negotiation in the form of "take an hour off now, work extra where we have an issue next week". For multi-skill, large contact centers this ability to spot these opportunities would be highly welcomed.
The real result?
Rather than fearing the advent of AI and seeing it as a way to cut back on staff, it should be welcomed as a chance to work with more intelligent software, challenge WFM practices, support agents in the contact center, and expand business by improving customer service.
Teleopti sees AI as an exciting opportunity to enter a brave new world of WFM and customer service excellence, read more about Teleopti's AI initiative and recent machine learning release here.
Source: https://blog.teleopti.com/2018/05/25/the-reality-of-ai-for-wfm-what-it-means-for-software-performance-and-contact-center-processes/
Publish Date: May 25, 2018 5:00 AM
---
In today's super-connected world, products are easy to find so how do you stand out from the crowd? Three rules to help your contact center deliver a "wow factor" from Cecilia Tengborn at Teleopti.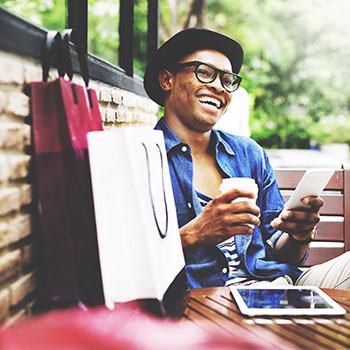 The Internet and e-commerce sites like eBay and Amazon make it easy for consumers to find what they want, at the price they want at any time of the day or night so how does anyone else compete? Today's super-connected world has revolutionized consumer behaviour. Many customers demand round-the-clock service, immediate answers to their queries and they want to interact via their channel of choice be that voice, digital, mobile or social. At the same time, they still expect a highly personalized experience. So, what does this mean for contact centers and for the future of workforce management?
Follow these three simple rules to help your contact center stand out from the rest:
Rule 1: Understand your customer
The contact center industry talks about meeting or exceeding customer expectations but what does this actually mean? Let's face it, some people are easier to please than others and it all comes down to personality. So, if your online supermarket shop delivers the wrong item to your door but immediately refunds your money and sends you a bouquet of flowers 30 minutes later, are you delighted or do you just want the chicken you ordered? It all comes down to understanding your customer and knowing what they really want, therefore:
Listen to your agents – they are the frontline, they hear what customers like and what they don't like. Encourage them to share their experiences and learning with colleagues to establish best-practice service principles across your organization.
Don't just follow the herd – Challenge traditional performance metrics like AHTs or FCRs. Take online shoe retailer Zappos.com. It has built a whole corporate culture around doing whatever it takes to make customers happy. There are no limits on the number of customer service calls and no KPIs around call handling times. Every sales and contact center representative focuses 100% on creating an amazing customer experience.
In just the same way, appreciate that not everyone wants to embrace digitalization and certain enquiries will always require the human touch.
Rule 2: Empower your agents
Happy agents, equal happy customers so keep them motivated and engaged and make sure they stay with you rather than stray to the competition. Step up your workforce management (WFM) self-service capabilities that empower agents to indicate their own scheduling preferences, update their availability or make shift requests.
Why not introduce some gamification techniques to reward good performance and introduce a more fun element to work? Combine this with regular training and meaningful career paths. This is where the latest WFM solutions can help by providing one unified central repository for training plans and competence overviews.
Rule 3: Make WFM work for you
Now that you understand what your customers want and your agents are raring to go, it's time to let technology do the rest. The latest WFM innovations deliver:
Speed – increasing competition and growing customer expectations make managing large numbers of staff, across multiple touch points in the customer journey, a challenge. At the same time maintaining flexible, empowering experiences for employees makes it even harder. In Sweden, Telia relies on WFM technology to bring agility to both its contact center and retail customer service. Today it produces schedules for 4000 contact-center agents across its unified omnichannel platform, and it has also revolutionized customer's retail experiences with increased employee availability, shorter customer waiting times and employees now feeling the truth of the phrase "work-life balance."
Self-service – customers want a simple, convenient and low effort resolution to their issue. The latest contact center solutions include self-service capabilities that customers can use to find out information, ask questions, look up their bank balance, pay their electricity or gas bill without talking to a single human being. Adopt a similar approach to WFM where agents can swap shifts, book holidays and show their availability using their mobile devices.
Omnichannel - Email, Chat, social media, Skype, mobile? The modern consumer wants a consistent, satisfying and effortless experience, every time, whatever the device or communications channel. They also expect organizations to recognize their buying history so they don't have to keep repeating themselves. Integration with the latest WFM solutions in the contact center makes a seamless omnichannel experience possible with the best qualified agent on hand to help – whatever the channel.
The wow factor in any contact center is learning how to give customers the service they really want, when they want it. Stick to these three simple rules and you'll be on the fast track to success.
Cecilia Tengborn is Head of Global Professional Services at Teleopti.
Source: https://blog.teleopti.com/2018/04/27/the-wow-factor-does-it-really-matter/
Publish Date: April 27, 2018 5:00 AM
---
As communication channels multiply and the potential of chatbot-driven service grows, Monika Götzmann, guest blogger for Teleopti and EMEA Marketing Director of Miller Heiman Group, highlights what needs to be considered before taking a grip on this opportunity.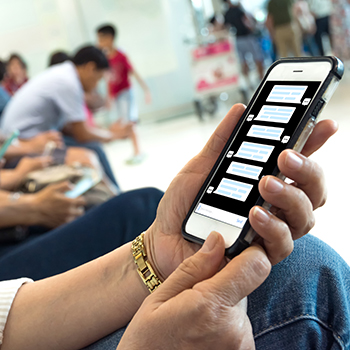 Chatbots have emerged as one of the biggest customer service technology breakthroughs of recent times. Indeed, the technology's increased prevalence has coincided with a greater reliance on instant messenger apps like Facebook Messenger, WhatsApp and Slack, allowing businesses to keep pace with changing consumer behavior.
Although chatbot technology has been in use in other areas for many years now, its deployment as a customer service tool is still a relatively recent trend, meaning there are still some limitations and things to be aware of. Here, we take a look at some key considerations you should have before including chatbots as part of your strategy.
1. There Are Good Reasons For Using Chatbots
Facebook Messenger now has more than one billion active users, according to AdWeek, while other instant messenger services like WhatsApp are not far behind. Therefore, one of the key benefits chatbots deliver is the ability to meet customers where they actually are, improving the relationship between brands and consumers.
In addition to some of their more traditional customer service functions, chatbots can also play a role in generating revenue. For example, chatbots can be used to send personalized alerts to customers about new products, sales or special offers. By alerting customers to these products or services in a personalized and timely manner, companies are benefitting from incremental sales. Additionally, the costs for these sales are minimal due to this being a mainly automated digital service, which is more cost effective than more traditional forms of marketing. Chatbots can also deliver news, provide updates about your services, or schedule meetings.
2. Chatbots Can Not Replace Contact Centers
Despite the clear reasons why chatbots can be a useful part of a customer service strategy, it is equally important to understand that chatbots cannot completely replace contact centers. Ultimately, they need to be viewed as a way of assisting reps, because they cannot compete with the customer service skills that humans possess.
"Surprisingly, those that have deployed are not seeing this as a contact center decimator, at least in public," says Wayne Butterfield, writing for LinkedIn's Pulse platform. "[They] are highlighting the benefit of immediate response to queries and driving additional revenue opportunities as key drivers instead."
As the focus on customer service continues to intensify as consumers expectations keep rising, chatbots provide a great opportunity for companies to develop their relationships with customers on a more personalized level, keeping the customer engaged which ultimately should lead to greater loyalty from them. We have seen that great loyalty not only leads to further purchases from customers for companies, but additionally customers are also prepared to pay higher prices for goods or services where they perceive the customer service to be exceptional.
3. Response Times Can Be Improved Dramatically
One of the biggest challenges businesses face is keeping pace with customer expectations when it comes to response times, which is why many companies invest heavily in customer service coaching and training. Research shows, for instance, that 72 percent of people who complain on Twitter expect a response within one hour.
While this may seem unreasonable to some, it is the reality of the modern world, with customers expecting to be able to use social media to get response times that are equivalent to traditional channels like the telephone. Chatbots can help immensely in this sense, because they can provide almost instantaneous responses, 24/7.
4. Monitoring Chatbots is Extremely Difficult
One potential disadvantage of using chatbots is the inability to accurately monitor them at all times and measure their performance. At present, most platforms do not offer much in the way of analysis tools and this can be especially problematic where AI is being used to evolve the customer service skills of the bots.
"Companies will naturally be hesitant to use bots because a bot will be a voice for the brand, and it can't be monitored at all times," says Carey Wodehouse, writing for Upwork. "Unfortunately, Facebook Messenger doesn't provide much insight into the performance of your bot, so it'll be difficult to know how it's doing."
5. With Chatbots, It's Best to Keep Things Simple
Chatbot and AI technology is advancing rapidly, but it is still generally best to keep things simple when deploying bots for customer service purposes. In most instances, chatbots are useful for dealing with basic questions, directing people to information and sending alerts, rather than coping with more complex tasks.
Moreover, it is best that chatbots are used as part of a wider customer experience strategy. When things become a bit more complicated, bots should be set up to pass over to a human rep and customer service coaching can be used to teach reps when and how to take over in the most seamless way possible.
6. Customer Feedback Has Been Very Positive
So far, the public response to chatbots has been extremely encouraging. In fact, according to research carried out by Retale, 58 percent of 18 to 34 year old's have interacted with chatbots on social media and more than half of those who have not are interested in doing so in the future.
Almost all of those who have interacted with chatbots cited that their experience was either positive or very positive, while 86 percent of those surveyed agreed that brands should deploy chatbots in an effort to promote products, services or deals. The biggest areas for improvement were greater accuracy and more natural conversations.
Source: https://blog.teleopti.com/2018/03/16/guest-blog-6-key-considerations-before-including-chatbots-in-your-customer-service-strategy/
Publish Date: March 16, 2018 5:00 AM
---
According to Annika Edberg at Teleopti, voice is no longer the endangered species many would have us believe. It all comes down to adaptability and flexible workforce management (WFM).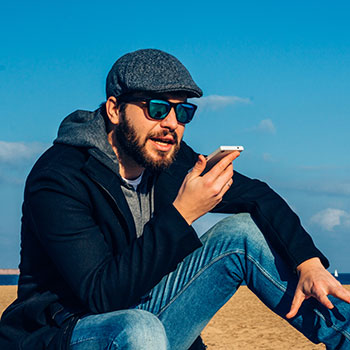 Voice may no longer be at the top of everyone's technology wish list but the old beast still has plenty of life left. Just listen to the experts: research indicates that inbound telephone calls to live agents today account for 65.3% of all contacts with 53% of professionals claiming that this type of interaction is likely to increase greatly, slightly or simply stay the same in the foreseeable future. In today's multi-channel contact centers, the continued existence of voice as a popular communications method puts added pressure on managers seeking to create a seamless, blended call experience for customers by ensuring the appropriately skilled agents are available to deal with telephone, email, chat, sms and social media at the right time.
The other part of the conundrum is that when combined, both inbound and outbound voice calls in contact centers are on the decline and have statistically been that way for some years now. But does it really matter? Well, it definitely matters if the status of voice affects the way that contact centers are run, evolve and even survive. Understanding how to replace voice channels and maximise schedules to maintain service levels is essential to the longer-term well-being of customer service, contact centers and the agents who work in them. Contact center leaders who choose to bury their heads in the sand or just accept that voice will eventually go away risk losing experienced staff as well as customers and revenues. Here we look at the major trends affecting voice in the contact center industry, what managers need to do to stay ahead of the game and how the latest Workforce Management (WFM) solutions can help.
Facing the future: a survival guide
1. Customer expectations are growing
This is something most of us have probably suspected but 80.3% of the 380 contact center professionals who responded to Call Centre Helper's latest survey believe this to be the case. Advances in mobile technology and the Internet of Things have created an always-on culture that has radically changed the way that people consume information along with the goods and services they buy. They expect instant access to an organization's shop window 24 hours a day, every day of the year. Technology is a great enabler and contact centers need to keep up with this trend and use WFM creatively.
2. Accept that new technology is here and make it work for you
Rather than seeing new technology as a threat to the status quo or another thing to worry about, contact center leaders should view their operations as a strategic part of the corporate digital eco-system where new technologies have the power to transform customer service. Email, web chat, social media and SMS are all on the rise.
However, first of all step back and consider if it is absolutely necessary to offer all channels because if you do, the quality has to be consistently high and meet expected service levels. Next, whatever channels you decide to offer, be sure to blend them successfully with traditional voice to create a true multi-channel contact center environment that gives customers greater choice of how they can communicate and delivers a faster, highly personalized customer experience. Likewise WFM should be blended enabling resources to be switched between channels while ensuring the most qualified agents respond to enquiries when and where required
3. Consider Artificial Intelligence (AI) to overcome staff shortages
According to Call Centre Helper, staff shortages represent a real barrier to providing great customer service, a situation that has risen steadily to 30% since 2015. In its report, ContactBabel reveals the alarming reality of agent skills today. In medium or large contact centers, 60% of agents handle voice only and 5-10% handle text only (email, web chat and social media). Perhaps it's time to turn to the various forms of AI – virtual or digital assistants and chatbots or bots – to manage the gap between agent abilities/time and the customer experience? Start by making bots the first port of call for customers and remember to take them into account for WFM purposes.
Virtual assistants, for example, can begin by directing customers to the correct part of the website or accessing the correct part of the knowledge base. If they cannot answer a request, they may then seamlessly route the customer to a live web chat agent.
4. Chatbots – next stage in Internet revolution
Chatbots are computer programs that mimic conversations with people using AI and are fast transforming the way people interact. They are revolutionizing the mundane tasks in our daily lives, rather like having your own virtual butler. They can order lunch or a taxi, set up meetings, shop and book flights. Other more complex industries, such as insurance, are experimenting with conversational personal assistants to automate claims management.
5. When only the human touch will do
Despite all this, don't force digital channels if your customers don't want them. Why alienate certain demographics like the less technology-confident older generation when the spending power of the silver pound is legendary? Certain organizations, with a higher than average mix of emotional or complex enquiries (for example local housing authorities, chronic illness or emotional health charities) are more likely to consider retaining voice to accommodate their customers' specific needs and conduct sensitive conversations. Voice will always play a part in crisis management situations such as emergency services. Maintaining service levels depends on having agents available at the right time, therefore to ensure survival when only a human will do, WFM will need to take priority
6. Look at the agent journey
Customer journey mapping is a hot topic but if a customer has a life cycle, what is the lifecycle of the agent? Enriching the agent journey will make them happier and more productive. Look at each stage – recruitment, training, working, personal development, potential attrition – to identify the delights and the pain points and then find the solutions and technology necessary to support them. Building agent friendly schedules and providing advisors with the right tools to handle customers, based on their own judgement, improves customer loyalty and delivers the quality of service that all customers deserve and expect.
Adaptability and flexible WFM is the name of the game and will ensure the survival of voice for many years to come. Act now to face facts, address the challenges ahead and take positive steps to support the evolution of voice. Make the most of this trusted channel and robust WFM to create high-performing agent teams and maintain exceptional levels of customer service now and into the future.
Source: https://blog.teleopti.com/2018/02/16/the-future-of-voice-six-step-survival-guide-for-contact-centers/
Publish Date: February 16, 2018 5:00 AM
---
According to Jeremy Hamill-Keays, old habits are hard to break and the use of technology is no different. Here, he recommends 5 approaches to contact center management that can be consigned to history.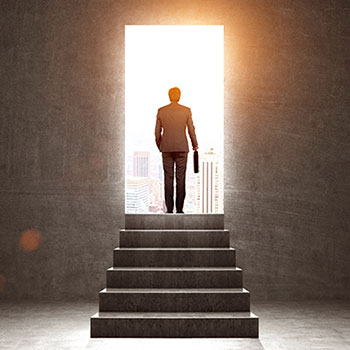 Innovation is everywhere and it can seem as if we're constantly encouraged to take on more and more technology to lower costs, improve customer satisfaction and increase market share; the list is endless. However, has anyone actually stopped, looked around and considered if and how this new technology can replace what is already there? It's a bit like buying new furniture or the latest fashions without getting rid of the old. Sooner or later, you just end up with clutter rather than a fresh start. The same applies to running a contact center. Instead of making your operation more productive, maybe too much old technology is weighing it down and preventing your organization from reaching its full potential.
It's the start of a new year so what better time to de-clutter and throw out the old? Here we explore five practices that are worth assigning to history:
1. Who needs ACDs?
ACDs, the traditional foundation of the contact center, are still a useful tool but they need to adapt to modern environments and customer needs. Voice-only ACDs may soon become a thing of the past, being replaced by fully-integrated enquiry distribution including multiple media channels. As alternative channels such as Web chat and social media become more commonplace, multi-media ACDs will provide a more integrated experience for agents and an improved omnichannel service for customers. Greater integration allows for easier reporting and comparisons – always a bonus.
Similarly, combining a multi-media ACD with other cloud-based applications, such as WFM software, allows for easily accessible data in real time 24/7, the ability to scale up and down user numbers instantly and add new features automatically all result in more time to spend on delivering an outstanding customer experience. What is more, a pay-as-you-go cloud business model means you pay only for what you use.
2. Time to ditch fixed-pattern spreadsheets and embrace responsive automation
There's no doubt about it, people like spreadsheets because of the comfort factor. They give everyone their own version of the truth, with complete authority to update and amend their spreadsheets when they like, without interference from anyone else. The downside to spreadsheets is they bear no relevance to what is happening outside a user's immediate department and being manual, are often out of date and inaccurate.
The very nature of spreadsheets tends to make them inflexible and personal to their creator. This can leave a contact center high and dry when that individual moves on. Any manual workings and knowledge walks out with the creator, often making changes such as adding a new skill, difficult and time consuming for those remaining.
Automated planning is definitely the way forward with the latest WFM solutions enabling clear visibility of agent activities, increased efficiencies and the ability to capture and manage big data.
Take the example of Rentalcars.com, the world's biggest online car rental service. It produces effective, flexible work schedules for over 800 people and manages seasonal peaks and troughs from one single, automated solution. FEXCO, Ireland's most successful multinational financial and business solutions provider with operations in 29 countries turned to automation to improve agent scheduling and adherence for 460 contact center staff and introduce smarter, consistent ways of working.
3. A whole new world of learning - say goodbye to irrelevant training sessions
The days of traditional classroom learning where the whole team sat conference-style listening to the trainer will soon be a thing of the past. Thanks to Intraday monitoring capabilities, often embedded in today's WFM technology, contact center leaders can see how the day ahead looks and when time will be available for training. Understanding agent competences and utilization allows targeted training to address specific skills gaps either in individuals or workgroups.
WFM technology with intraday monitoring identifies periods in the day when staff can be safely withdrawn from the front line to receive either face-to-face training or undertake e-learning without risking service levels. People should be enabled to learn in a way that suits them best, for example some people prefer video learning while others respond better to text instruction. Contact center leaders can continue to train by sending novel "knowledge nudges" for quick updates and tips. Whatever the method of tuition, better skills means happier staff as well as better resolution rates and sales conversations.
4. Tear down paper-based, fixed schedules from notice boards
Today's workforce (especially millennials) want schedules to be constantly available i.e. just a phone swipe or search away. Whether on a bus or at home, contact center professionals want to stay updated; especially as schedules are continually changing. Paper rotas pinned on a board quickly becomes outdated leaving people misinformed. A mobile application also helps raise adherence and time-keeping, how can an agent be on time for an 8am start if they didn't know it had been switched from 9.30am? Looking forward, native, push notifications from self-service mobile apps will drive this awareness and ease the connection between work life balance and customer satisfaction
5. Supervision is out, coaching is in
To understand why supervision will become an old habit it is important to realize the difference between supervision and coaching. Supervision tends to be about telling and directing people for a specific outcome i.e. when to go on a break to maintain service levels. It usually produces the best results with new recruits or when demand goes crazy. However, coaching works best with experienced agents who are already performing to a pretty high level. All management is about providing people with the environment and skills to excel, now is the time to work with contact center professionals rather oversee them by building valuable, engaging relationships.
It's time to clear out the old and focus on the new. Take a closer look at your own contact center technology and processes. What can you throw away? Is your faith in hardware, spreadsheets and traditional learning methods weighing you down? Is clinging to what worked in the past holding you back from realizing your organization's full potential? Look again to discover whether it's time to embrace the cloud, responsive automation, a new world of learning, self-service applications and updated coaching to improve agent skills, increase productivity and save money in 2018.
Source: https://blog.teleopti.com/2018/02/02/out-with-the-old-in-with-the-new-5-old-habits-to-consign-to-history/
Publish Date: February 2, 2018 5:00 AM
---
Think of workforce management (WFM) as a cockpit with instruments, indicating how your flight or – in this context – "business" is going. Without WFM, you're practically flying in the dark - if not blindly so! Where are you headed exactly? What's going on? What should you do? What decisions should be made? Tremendous development and evolution, both in cockpits and WFM, have taken place in the past decades. Are you keeping up?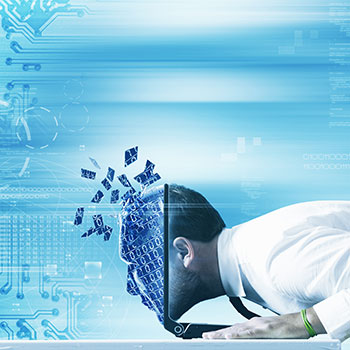 The term "WFM" is hardly new and dates back thirty years or more. Twenty years ago, the general talk was about inbound and outbound centers. At the turn of the century, the buzz turned to increasing efficiency, and the multi-skill environment arose in response.
At the beginning of this decade, the talk turned to multi-channels. Not only were there ten different kinds of phone calls but also different channels – e.g. e-mail and chat. Voilà the rise of the multi-channel contact-center and agent. Today, it is not unusual for agents to have 20 skill areas in their profiles in conjunction with different types of interactions.
Two to three years ago, we got into the world of omni-channel. What does this mean? Let's say you go into the website of your bank and browse. You then click the "chat" button. With omni-channel in place, what you were browsing need not be repeated: it's already been recorded. This saves precious time, both for customers and the customer-servicing outfit.
If the chat person is unable to answer your query, you're transferred to the appropriate agent and a live call. Again, thanks to "omni," the history of your web browsing and the chat now goes to the live call – without your having to repeat everything all over again. "Omni" gets rid of all the annoying repetition, thus improving the overall customer experience.
When discussing replacing or upgrading your WFM, multi-channels, multi-skills and omni-channels should absolutely be part of that discussion. Whatever system is being utilized for planning, forecasting or scheduling, these areas should become part of the equation, if they aren't already – and, in my opinion, they should be done on the double. The WFM of today can no longer afford to think about just planning, forecasting and scheduling alone.
It is 2018 and the buzz in the contact-center industry is about market drivers in digital advancement. This applies to business intelligence (BI), artificial intelligence (AI), chatbots and wearable devices.
Let's talk about BI. Your WFM is connected to your automatic call distributor (ACD) but could and should also be connected to multiple platforms - for example, to the Salesforce platform that then sends and receives information. This achieves and increases invaluable BI!
Utilize your WFM as a central system, like an octopus with many arms, connecting it to multiple platforms. And why not connect it to HR and payroll, automatically pushing data about agent behavior? Without this, someone has to collect this contact-center data and send it manually in a report.
What will this bring the contact center? Even better BI. For example, of the twenty agents on the job, who is most likely to break adherence within the next twenty minutes? AI will give you the answer. Boom. Mary Jane.
Providing BI to supervisors is already happening via the intra-day management feature of modern-day WFM: the system constantly analyzes campaigns and market behavior, makes assumptions, etc. This, and more, will become even more accurate and swifter in the near future. AI then takes it from there and based on this information, can make better, swifter decisions that will end up making your business run more optimally.
In today's day and age, there never seems to be enough time – there's always a million things to do. Sounds familiar? Robots to the rescue, sending warning flags! Many organizations are adopting the chatbot approach and automating customer care. But please don't confuse these with interactive voice response (IVR) systems, saying: "Thank you for calling. Please dial…."
The chatbot platform analyzes your voice and message, and then responds accordingly. Isn't it spooky that sometimes you can't distinguish a robot's voice from a real one! Think Joaquin Phoenix as Theodore, in the 2013 blockbuster film, HER, where Scarlett Johansson plays the role of Samantha, an artifically intelligent, personified voice of a computer operating system – so empathetic and growing all the time…in fact, growing far beyond her britches!
Finally, we come to wearable and remote smart devices - a favorite! I'm talking about them setting the right temperature on your side of the bed or measuring your sleep IQ; opening the front door when the bell rings, even if 3,000 miles away; the sprinkler system watering the lawn only when necessary, popping your dog a treat when s/he behaves at home but you're at work; Ralph Lauren taking your measurements through a shirt and sending it digitally. This is all happening here and now!
Imagine supervisors wearing Google glasses – even prescription-filled ones – receiving reports, red flags and warnings, right in front of them! It's up-to-the-minute intelligence in an instant. Imagine agents stating shift preferences, getting time-off approvals and swapping shifts - right from their wearable devices. It's cool and it's where we're headed.
Anyone thinking of investing in a WFM solution must think of its future and how it will play with the onslaught of these digital advances. To be up to speed, start thinking about how to blend your multi-channel capabilities with these digital advances. Doing so - i.e. accommodating your multi-channels - will bring you even greater efficiency of scale.
Source: https://blog.teleopti.com/2018/01/19/omni-channels-bi-ai-robots-chatbots-are-you-up-to-speed/
Publish Date: January 19, 2018 5:00 AM
---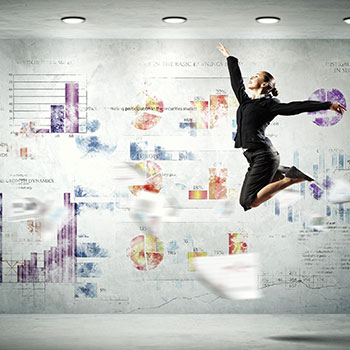 To provide excellent customer-service experiences, agents have to be properly empowered so they're motivated to give that little extra and go beyond just the call of duty. It has been proven time and time again that that properly empowered agents are the main catalyst for transforming organizations.
At a recent user forum, Teleopti led a panel discussion about employee empowerment and engagement practices. As a source of inspiration, I would like to share some of the practices that panelists shared they are currently employing. In response to asking what various call-center organizations are doing, here are some of their key practices:
Feedback and skills development encourages improvement
One organization developed programs where some of their top-performing call-center agents were trained in leadership skills to manage certain processes. They were then assigned to head certain tasks as well as oversee "super bees" that were assigned to work on those tasks. "Being empowered by developing those leadership qualities, it all came full circle for them, and it paid off for everyone," said the panel member.
Another panelist shared that agents felt they were not being heard nor listened to: "We wanted to show them that what they had to say mattered to management. We're situated all over the globe so we provided them with feedback portals. Teams, even while working with customers, could express directly and instantly what was not working. The feedback, once summarized, became the basis of what to work on. Agents choose to have their voice heard and we choose to make improvements, based on that feedback."
The contact center of another company had a similar experience. So, brainstorming sessions were set up on a regular basis and it was seen to it that their suggestions and ideas would reach the right people – with some being acted upon. This panelist also confessed being obsessed with the employee life cycle- in a positive way, it turned out. "Mapping it out and providing agents with the lifecycle, broken up in three-month periods, made it easier for them to adjust to and get over the bumps more easily by anticipating the lows and highs ahead."
Mobile WFM gives flexibility and agent satisfaction
The enablement of Chromebook for business continuity was what another organization implemented: "We don't have a work-at-home program but when, for example there was a big snowstorm on the way, we let our employees know that they were not expected to come in, and that they could work from home. This made them feel that we really care about them. This is a big winner for all of us. We also allowed, for the first time, a top performer to move from Nebraska to Florida and work from home. We tried it out and her performance has been outstanding."
A banking operation had not intended on implementing the mobile capabilities of Teleopti WFM (Teleopti MyTime)* for their agents: "However, agents caught wind of it somehow. Since it was so easy and intuitive to use, they caught on quickly and wanted this to be made available to them as well – right at their fingertips. So, we did and they're loving it! We've also given agents more and better digital tools, as well as virtual training – bringing in consultants on how to lead a team virtually – on how to make best use of those digital tools, such as multi-screens."
Another panelist voiced their agreement. "Half of our workforce now has Teleopti MyTime. They love being able to do swaps, sign up for extra time and what they especially love is getting approved time off quickly! We're still working out some security issues and the other half, now knowing it exists, is very impatient to get it!"
One contact-center employing mostly students, were struggling with high attrition. Once Teleopti MyTime was implemented – so students could list their schedule availability and preferences, and make schedule swaps with instant confirmation – attrition declined dramatically. Everyone was happy. Students were able to work and go to school. The organization was able to make best use of the workforce – when they needed it; not when they thought they needed it the most."
Yet another organization agreed that the automation of asking for time off has saved them hundreds of e-mails going back and forth for just this request alone and that their agents were all the happier for it – also that the process no longer took so long.
Interestingly enough, two panel members recalled that their call-center agents were initially not at all interested in doing shift trading digitally via their smart phones. One panelist elaborated: "But once they understood they were owners of the process themselves, and after incremental training - with three, instead of just one touchpoints - their attitude changed radically, but it does take time to get used to a major change in process."
Another organization had a similar experience: "Once our agents started with it and got the hang of it, they loved it." The contributing panelist also mentioned that automated WFM has streamlined their PTO (Paid Time Off) processes. "Thanks to auto-approval, problems here have diminished greatly, as it has the pressure placed on both managers and agents."
Statistics for the good of the agent
Automated WFM allows agents to pull their own statistical report prior to an annual development talk. One panelist said: "It makes them feel empowered, seeing their successes and failures, and their strengths and weaknesses spelled out in front of them, and then knowing what they're going to discuss in advance. What I found amazing is that they're often tougher on themselves. It's actually kind of a nice turn of events."
Yet another panel member shared that he posts agents statistics on the wall – schedule adherence, handle time, and the like: "Agents were talking to one another and comparing their ranking. After three months of this, they were coming up to me, asking when the next batch of statistics was due to be posted! It has resulted in healthy competition and performance improvement."
Along the same lines, another panel member said: "In our organization, agents have performance-metrics visibility and it has brought about major improvements in adherence. We encourage them to keep checking the numbers during the day and they love it. They can evaluate themselves, and they know what the one-on-one performance conversation will look like beforehand, which is hugely reassuring to them."
Incentives for both customers and employees
Another organization encourages its agents to be truly transactional with customers and engage in small talk: "If a hardship comes up, agents can send a gift card or pick out flowers and send them. You won't believe how successful our 'Surprise and Delight program" is – from both the perspective of agents and customers! We got so many call backs from customers, thanking us and wanting to know where that particular agent was so they could express their gratitude personally!"
Another panelist cited the piloting of a "Be Well" program: "Agents could take off a certain number of hours in order to feel well." That could take the form of going to the gym, going for a massage or pedicure - even meeting a financial advisor. It worked so well that we've now implemented it across the board."
A similar measure was taken at a company where tenured employees were allowed to take breaks when they wanted: "This was empowering and gave them a sense of having control over their schedule."
Yet another company built a hub spot in the office: a literal forum for sharing and collaborating. Even the supervisors sat there. The manager sharing, said: "Agents decorated it and felt they owned the spot. It's not 1984. I don't want to be looming over them. We actually went beyond just the company culture and worked on team culture; how to interact among each other and help each other out."
Lessons learned
When I asked what hadn't worked, one members piped up that at one point, self-service had gone too far: "We tracked things that didn't need to be tracked. We kept adding and adding, and we didn't stop to pause and evaluate if we were doing the right things. So, some measures had to be reined in."
Two other members related that supervisors, accustomed to 'block scheduling' where everyone comes in at the same time – including they, themselves – were really struggling with the newness of flexible scheduling, and that it was taking much longer than expected. "They're creatures of habits, so at the end of the day, we may need to hire different kinds of managers," explained one of them.
Another panelist shared that the creation of a specialization program for just answering web inquiries became seen as elitist. "Everyone wanted to work on the web team. We had to dial it back."
Finally, a male panelist shared that he had pushed an extremely talented agent way too much and too quickly on the fast track. "She got burned out and we had to reel it back and take remedial action. Luckily, it all worked out."
To summarize, lesson taken away from this panel discussion: Don't treat employees like robots or children, but like humans, capable of much more when given the chance. The work, per se, is not that stimulating so they need stimulation and motivation to grow or advance in some capacity.
Give them your trust and some freedom. Let them have a say about their schedules and provide them with a forum where their ideas are heard and acted upon. Such measure will make them feel that they matter, and they do! Remember, they are the frontline of your organization. Poor experiences get bad-mouthed multiple times. By the same token, customer loyalty is maintained through providing great customer-service experiences.
* Teleopti WFM brings to the table a contact-center solution that empowers agents from a technology perspective, allowing them to enter scheduling preferences, time off, swap shifts, etc. via their smart devices. Teleopti WFM also provides gamification, boosting performance through natural, healthy competition. It also provides agent performance metrics.
Source: https://blog.teleopti.com/2018/01/05/ways-of-empowering-agents-what-worked-didnt-work-and-why/
Publish Date: January 5, 2018 5:00 AM
---
Teleopti's Product Manager Jeremy Hamill-Keays explores the brave new world of digitalization and takes a look at three innovations worth watching.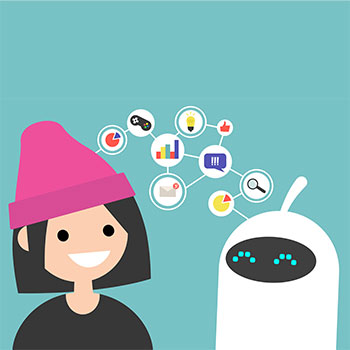 Digitalization is revolutionizing the way we work and interact with each other and is even influencing the type of goods and services organizations sell. We are in the grip of what some experts call a state of 'digital disruption', the all-consuming period of change that occurs when new digital technologies and business models affect everything we do.
Call them what you will, Digital Add-ons such as Artificial Intelligence (AI), Chatbots, speech recognition, natural language understanding and machine learning are no longer science fiction and have a powerful role to play in this brave new world. Although we are some way off fully functional talking robots, the impact of AI, for example, on everyday tasks (via Apple's Siri, Amazon's Alexa, Google Now and Microsoft's Cortana) is clear and at work in the customer service sector and contact centers.
Today, digital add-ons are used primarily in the back office to capture, analyze, cross-reference and share data to help enhance the customer service experience. Increased efficiencies and improved productivity are two other benefits enjoyed by contact centers which have invested in new digital technology. Automation is transforming manpower by performing simple, common tasks leaving highly skilled, experienced human agents to handle the more complex, sensitive or emotive issues. Starbucks is one example of how a company is integrating chatbots into its customer experience. Starbucks makes it ridiculously easy to place and order your favorite drink or snack, whether you prefer using voice commands or text messaging. The chatbot will tell you when your order will be ready and the total cost.
The news agenda is full of why we should be using these Digital Add-ons but it doesn't necessarily explain how to use or introduce them. Let's get started on some practical ways to digitalize customer interactions.
Step up your digital culture
Digital transformation is making its mark across organizations everywhere. New roles are being created specifically to operationalize the intent of becoming a digitally competent organization. A quick scan of Google reveals a plethora of new job titles such as digital strategist, chief digital officer and digital engagement manager. Digital marketing managers have been around for some time, as electronic communications overtook traditional print media as the favored promotional channel. Today, there are even digital finance and digital supply chain managers.
This shift in the world of work is having a profound impact on HR departments which are increasingly forced to re-evaluate their existing human capital and talent as well as revise the skill-sets required of new employees coming into the organization to support the business. One effective mechanism is to make digital tests an intrinsic part of the recruitment process. According to Deloitte Consulting "soft skills trump technical knowledge in driving digital transformation" so the first place to start is to look within. Take a close look at your team's make up and strengths. Leaders should be forward-thinking and have a transformative vision whilst employees need to up their game in terms of technical literacy and strategic thinking. Both leaders and employees need to be highly adaptable or 'change-oriented'. How do yours measure up? Take advantage of advances in automated Workforce Management (WFM) to capture agent skills in an instant and identify digital skills gaps to support relevant and effective onboarding, specialist training and ongoing coaching programs.
Reassess your technology
Once you have the right culture in place, then it is time to innovate and find the right technology. According to West Corporation, almost a third (31%) of participants in its recent study said the use of speech recognition, natural language understanding, machine learning and AI to create virtual assistants in contact centers would be a future trend. Stay ahead of the curve by deploying digitalized technologies such as Chatbots, voice analytics and video chat.
Chatbots - computer programs that mimic conversations with people using artificial intelligence – are transforming the way people interact and are an important part of today's multichannel contact center environment. Combine them with the latest WFM solutions to make direct consumer to business connection easier; achieve unprecedented customer reach (1.2 billion people use Facebook Messenger alone every month ) and deliver a fast, streamlined, personalized customer experience. Chatbots, like fine wine, improve with age – their unique machine-to-machine learning means the more you use them, the better they get.
The right solution is out there
There are many solutions appearing in the market that claim to digitalize the customer experience, and which is best most often depends on who is using it. To give you a spring board for further research here are 4 interesting companies offering support for your contact center's digital transformation:
Facebook Spaces – part of the giant's corporate plans to take virtual reality (VR) mainstream, Spaces is a new VR application that enables this social media gigant's 1.3 billion users to hang out with friends in a fun, interactive environment as if they were in the same room. Similarly, Facebook Spaces could easily be deployed in the contact center as part of an integrated WFM solution to build highly interactive customer interactions that boost customer satisfaction and loyalty.
Lucky Orange – encourages users to take a peek behind the digital curtain to see how visitors use their website and then help turn them into customers and clients. The company's complete 'conversion optimization' package includes a real-time digital dashboard, daily email insights, dynamic heat-maps, live visitor recordings, conversion funnels, form analytics, feedback polls and interactive chat. Imagine if these analytics could be linked to agents' dashboards in the contact center? They could become a powerful tool in delivering the right information - and experience - to the customer at the right time.
Digital Genius - aims to combine the best of human and machine intelligence to deliver on increasing customer expectations. The technology allows machines to do what they do best unlocking valuable time for human agents to create superior experiences for customers across multiple channels. One such company using the technology is KLM Royal Dutch Airlines . It is taking the next step in what it calls 'social servicing' by testing AI to help answer common customer questions. A dedicated team of 235 social media service agents working for the airline engage in 15,000 conversations every week on Facebook, Messenger, Twitter, Instagram, LinkedIn, WeChat, KakaoTalk and VKontakte.
Reevoo – helps to turn customers into your best sales people. Ratings and reviews from customers keen to share their views can help boost SEO ratings and insights contained in reviews provide valuable information for product development, customer service and marketing plans. Customers soon become brand advocates and any negative reviews or customer queries can be dealt with quickly and transparently to keep customers onboard and keep prospects in the loop.
The moral of the story is if you can overcome your own organization's period of digital disruption by fostering the right cultural change and deploying the right technology, Digital Add-Ons are a powerful weapon in the battle for competitive advantage. Make the most of new WFM innovations to blend people skills with technology and drive a successful digital transformation. Your organization will be rewarded with infinitely higher levels of agent productivity and customer engagement.
Source: https://blog.teleopti.com/2017/12/01/practical-ways-to-digitalize-the-customer-experience/
Publish Date: December 1, 2017 5:00 AM
---
The contact-center industry lacks visibility into job applicants' capabilities across verticals and geographies. Brent Holland, EVP at FurstPerson, walks us through research on data captured from global contact-center applicants to help close the knowledge gap and provide insight into the relative strengths and limitations of talent pools.
Contact centers are an efficient, cost-effective vehicle for businesses to communicate directly with customers. A contact center is usually either a bricks-and-mortar facility or home office from which a person interacts with consumers via telephony and other technologies (e.g., live chat, email, and social media) while accessing real-time data to answer questions, solve problems, solicit new business, and myriad other activities.
Contact center agents draw on a vast array of skills to produce the customer engagement, contact handling efficiency, win-back percentage and revenue production companies expect. Although most industry-insiders recognize the complexities of these jobs and the unique skills sets required by employees to execute duties effectively, finding and hiring the right talent remains elusive in many contact centers. The sobering truth is that every company can improve the way in which it evaluates applicant potential for on-the-job success and matches people to the ideal job(s) and environment(s).
It is especially important to improve the process considering as much as 40% year-over-year increases in turnover among the hourly employed at an average cost of $4,284 per person1.

Before companies can improve quality of hire it is essential to understand the relative strength of the applicant pool in their respective markets – critical intelligence that has thus far remained elusive. FurstPerson's 2017 Global Benchmarking Study sample consisted of 1,237,654 English-speaking job applicants who applied to contact centers between 2014 and 2016 in 293 locations distributed across 13 countries; sample sizes ranged between 587,558 (USA) and 294 (Dominican Republic). Job applicants applied to seven different types of contact center jobs, though not all jobs or contact center skills' assessments are represented in every country. The study measured contact center skills using a variety of assessments and work-sample simulations. Note that the research summarized below has been standardized to permit direct comparisons across markets.
Socioemotional Tendencies
This research explored three socioemotional factors (Fig. 1) that underlie success in many contact center jobs. Results across eight countries portray important differences that could impact service quality. Colombia, Mexico, and Philippines achieve the lowest scores on Emotional IQ, suggesting that the candidate pools in these geographies are more vulnerable to stress and pressure than candidates in other regions. Interestingly, however, the Emotional IQ tendencies do not correspond to a substantially higher likelihood of burnout, suggesting that Emotional IQ could be more influenced by cultural factors and, therefore, may not have the same implications for job performance across geographies, though additional research is needed on this topic. It is important to note, however, that El Salvador achieves both the highest Emotional IQ score and a 17% lower score on potential for burnout than other countries. Creative problem solving illustrates the strength of applicants in Canada, El Salvador and Mexico in terms of identifying new solutions to everyday problems.

Four Important Contact Center Skills
Figure 2 summarizes four assessments used to measure contact center skills critical for common jobs. The tools include a written English skills assessment (1stScribe®), an inbound customer service simulation (CC Audition® Service), an inbound sales simulation (CC Audition® Sales), and a live chat simulation (CC Audition® Chat).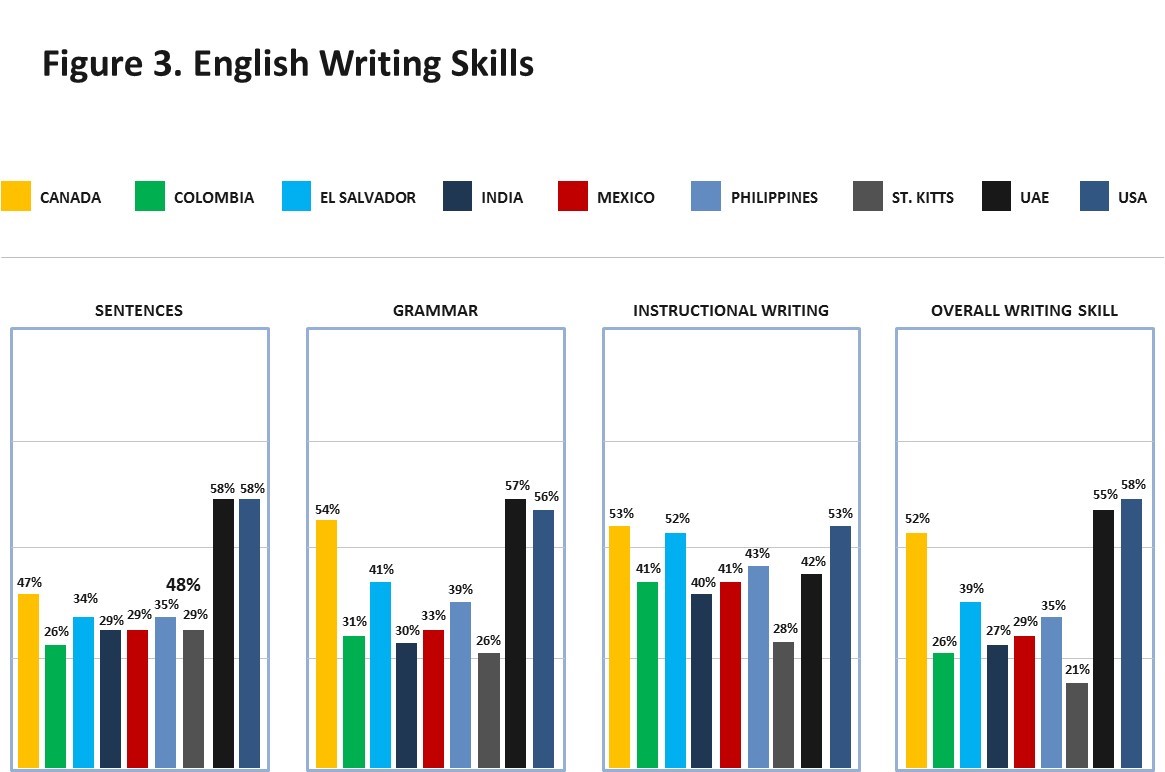 English Writing Skills
In terms of written communication skills (Fig. 3), the United States, United Arab Emirates, and Canada outpace other countries by a sizable margin. El Salvador and Philippines' applicants demonstrate below-average performance on constructing complete sentences (34% and 35%), grammar (41% and 39%), instructional writing (41% and 43%), and overall writing skills (39% and 35%), though candidates from both countries outperform applicants from Columbia, India, Mexico, and St. Kitts. Columbian, Indian and Mexican applicants score similarly on most dimensions.
Inbound Sales Skills
Inbound sales roles are critical in contact-centers. By accepting incoming customer inquiries, representatives are presented with the opportunity to identify a need, educate the customer, position an offer, and close a sale. Those representatives with the greatest likelihood of success possess strong multi-tasking, data-entry, computer, and job-specific sales skills. One implication is that the best inbound sales representatives tend to draw on a broad skill set that allows them to perform multiple tasks simultaneously, such as searching for account or promotional information while interacting with the customer, to create a seamless, engaging experience.
Across the four markets with sales-related skills' benchmarking data (Fig. 4), the USA (52%) and United Kingdom (49%) achieved the highest overall sales scores; it is important to note, however, that Filipino applicants came in a close third. Applicant scores showed the most variability on Data Entry Accuracy, with a range of 21% (Mexico) to 52% (USA) whereas scores appeared more consistent on Multi-Tasking – 42% (Mexico) to 51% (USA). The relative weakness of Mexican applicants on Computer skills is important and points to a critical development need if the country's contact-center industry wishes to remain competitive for inbound sales jobs.
Live Chat Skills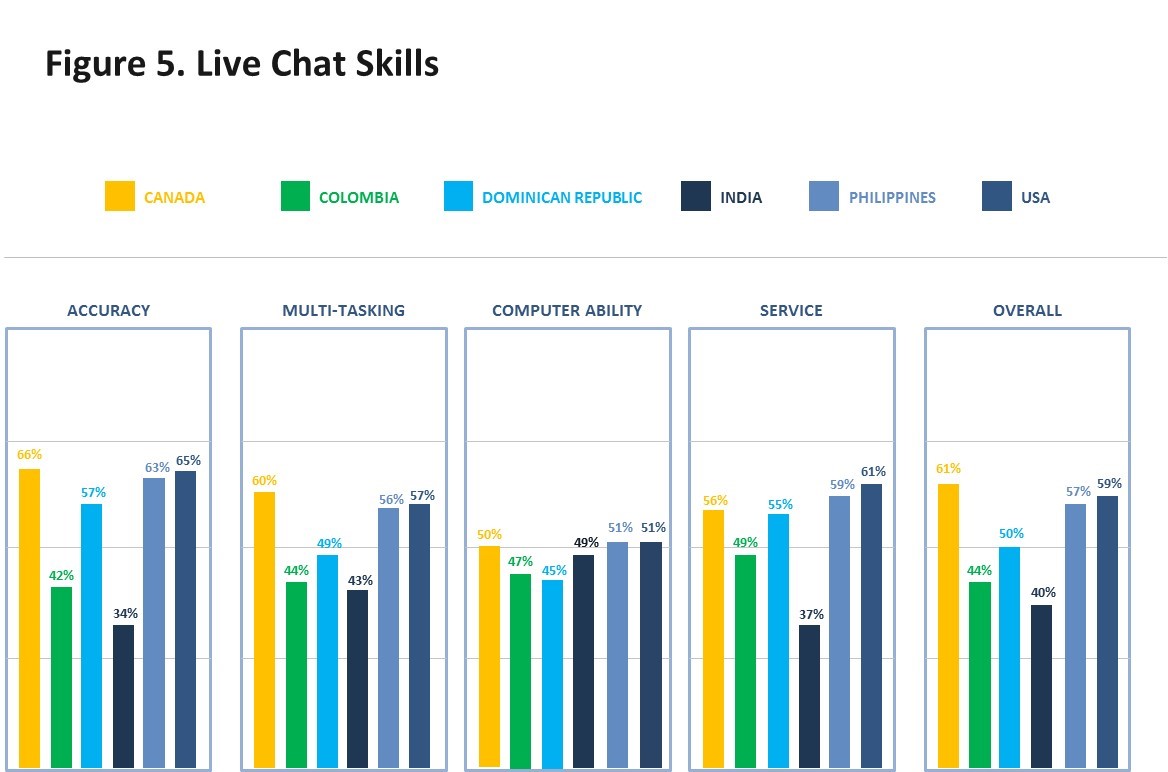 In Figure 5 the markets show the most consistency in terms of computer ability. For example, Philippines' applicants demonstrated computer skills equivalent to applicants in the United States. Conversely, chat applicants from Canada, Columbia, and India scored slightly lower than the Philippines and United States.
The data varies across geographies on the data accuracy scale. Applicants in Canada, United States, Philippines, and Dominican Republic achieved comparable scores. However, Columbia and India perform at a significantly lower level on this dimension. One implication of these findings is that chat programs based in India and Columbia may struggle with quality assurance and efficiency-related metrics compared to programs in other markets.
Scores on service orientation and multi-tasking show a similar pattern across markets. The United States, Canada, Philippines, and Dominican Republic achieve the highest scores on service and multi-tasking scales, reinforcing their position as the strongest chat-related markets in this study.
Inbound Customer Service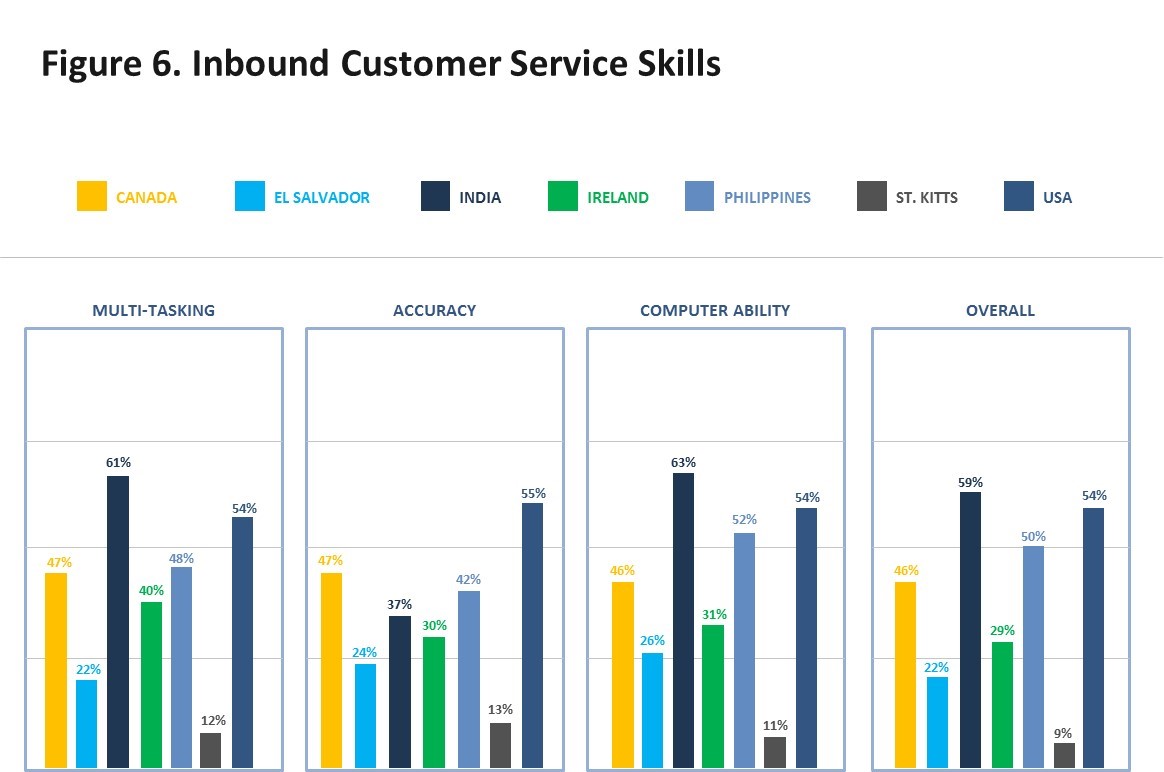 The pattern across all four scales is virtually identical (Fig. 6). India, United States, Philippines and Canada perform best across the scales; the lone exception for for India is Accuracy, with the score falling below the United States, Philippines, and Canada. The results reinforce the strength of international markets' technology and engagement skills, though the simulation does not take into consideration English language accent or conversation ability.
Conclusion
As companies extend the footprint of their global operations, the markets they choose for expansion will impact their ability to recruit individuals with the skills necessary to perform at a high level. The above results suggest that El Salvador-based applicants perform best on Emotional IQ and Creative Problem Solving while Philippines' applicants possess the lowest Burnout Risk. In terms of core contact center skills, United States' applicants perform best on English Writing and Inbound Sales, India does best on Inbound Service, and Canada achieves the highest score on Live Chat Skills. Job candidates in the United Arab Emirates and Canada (English Writing) and United Kingdom and Philippines (Chat and Inbound Sales) perform nearly identical to those in the United States on specific skills. This blog offers a summary of which regions would perform best with which channels and in which particular roles, but for a deeper understanding of who your center should be hiring, and where, feel free to get in contact with FurstPerson.
Notes
Call center recruiting and compensation survey (2009). FurstPerson, Inc.
Source: https://blog.teleopti.com/2017/11/02/skills-and-benchmarking-where-to-find-the-right-agents-for-your-contact-center/
Publish Date: November 2, 2017 5:00 AM
---
When it comes to WFM, there are some very important things that are generally not considered. What happens when contact-center agents, the frontline soldiers of your organization, are not happy?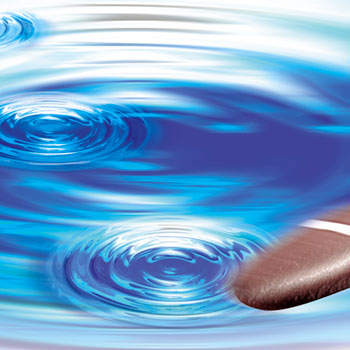 Traditionally, WFM adopted in the past has not been very accommodating to agents. Managers would create forecasts, plan and schedule – the latter often done arbitrarily. Ok, fair enough; some would try for a measure of fairness, if possible, on their Excel spreadsheets.
What ended up happening, and still does for some contact centers, is that a good many agents with second or even third jobs, or studying in parallel, face having to leave, due to conflicts in their schedules. This creates a never-ending, down-ward, negative spiral:
Agents, forced to quit, leave with a bad taste in their mouth;
Their remaining time in the contact center – notice time of two weeks to a month – results in sub-optimal performance (understandably so);
The contact-center's environment is soured by high turnover - I mean, how cool is it to see colleagues come and go through a continually spinning, rotating door?
Sub-optimal performance and low morale impact customers adversely;
Attrition is costly: the company has to recruit, re-hire and re-train;
Onboarding and learning curves too, end up costing time and money.
Attrition, due to agent dissatisfaction, is not much talked about but one thing is for sure; it leaves in its wake high costs, which, worse, are often intangible – ones difficult to estimate and keep track of.
Abracadabra – let WFM reach out and grab ya'!
Today's WFM platforms are offering mobility. In fact, growth within the mobile side of the WFM equation is expanding in leaps and bounds. Why? Because they are necessarily adapting to this age and this generation of Millennials.
That said, there are stark differences as to what vendors provide in terms of mobility quality. By quality, I mean the extent to which agent availability, their skills set and preferences can and are taken into consideration.
In parallel, this must be balanced with the operational needs of the contact center. Which resources are best utilized where? Artificial intelligence engines analyze operational needs, based on demand, to pinpoint resource needs. Superior scheduling methodologies identify where and when to best utilize one's resources. The advantages arising from the use of such modern, automated WFM are not only remarkable but tremendous:
Organizations use resources more effectively and efficiently;
Agents are more satisfied, feeling heard - scheduling preferences respected to a greater degree;
Attrition is lowered;
Customer satisfaction is raised (Studies have proven, again and again, that satisfied agents will provide a much better customer experience).
Don't keep fun and games at bay - Let's play!
Furthermore, gamification is now tied to the WFM process; a methodology or engine brought to the table that rewards agents with prizes in the form of, for example, gold, silver or bronze medals at the achievement of specific KPIs. For agents, this could mean better ranking for preference-based scheduling, time off, vacations, etc.
For some organizations today, gamification is the catalyst that pushes them to modernize their WFM. It's the game changer: modern-day WFM with gamification implemented for KPI goal measurement. It keeps agents occupied and happy. A sense of competition gives meaning to coming to work, and staying on at the work place. Can it get better than that?
WFM across the board
Yes it can! WFM systems today are not just limited to contact-center operations. They can and are used across the organization to manage other areas of the business – back office, ground operations, etc. – extending the same functionality and mobility to the rest of the organization's operations.
Creating synergy
Modern-day WFM is also a source of rich business intelligence. It also be direcly linked to e.g. salesforce.som, human resources, payroll, etc. allowing for a synergistic effect. Some vendors offer a toolkit, free of charge, allowing for a multi-brand approach.
A last word of advice for those looking to evolve or replace or upgrade their WFM: purchase a couple of extra days of consulting. Consultants take a close look at your contact-center operations to see where improvements can and/or need to be made. You'd be surprised at how many things they can come up with that contact centers never even thought about – including improvements.
Source: https://blog.teleopti.com/2017/10/20/repercussions-of-unhappy-agents/
Publish Date: October 20, 2017 5:00 AM