A Primer on Customer Centricity - Teleperformance - ContactCenterWorld.com Blog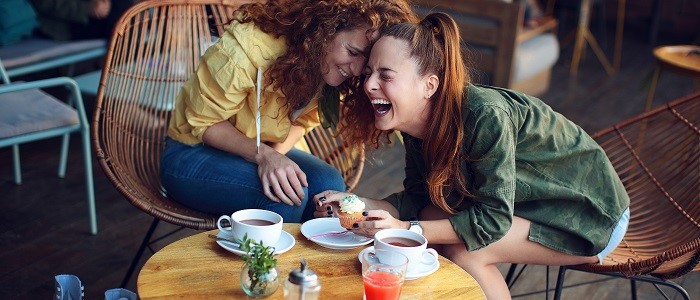 Is your company on a quest towards becoming a customer-centric brand? Don't worry, you're not alone. As digitalization and technology continue to inject their many benefits in our daily lives, we all know that providing the best possible experience for customers should still be the ultimate priority. As far as a digital handshake goes, focusing on the customer remains an important factor throughout all stages of the sale: starting from the pitch that leads a purchase, to building a connection in order to encourage repeat purchases, customer loyalty, brand affinity, and eventually—profits.
Keeping customers at the heart of every process might sound too sugary, however, it does come with a benefit: according to CMO, customer-centric companies are 60% more profitable compared to companies that don't focus on their customers—an example can be a renowned, multinational technology brand, a company that involves its customers through recognizing what they really need and thereby creating innovative products that the market would embrace. The result? A 17% increase in their revenue in 2018, plus a 40% increase in quarterly earnings per diluted share.
However, it is important to note that customer centricity means more than just a company going the extra mile in offering good service. To be able to keep up with the many demands, growing expectations, and changing needs of growing customers, innovation is needed. "Customer-centric innovation," a term used by Forrester, explores how customer centricity is needed more than ever in today's digitized age. It's all about customer experience, despite being assisted either by automation, apps, or social media—customers aren't binary; they're on a spectrum, and they want both the convenience and a personal experience. Product innovation resulting from the integration of customer data and analytics to understand buying behavior and engagements, and the utilization of customer feedback serve as groundwork towards a customer centricity.
More importantly, to become customer-centric is to have everyone onboard. Promoting a culture where customers and their needs are the true focus requires a change that starts from the leaders, in order for the whole organization to run on-course. Marketing leaders leveraging technology to create feasible and realistic assessments, a dedicated IT team that focuses on data and analytics, a product development team to promote innovation, and customer service agents that are driven by the passion to help by making each interaction matter—they all play integral roles in elevating the experience in the age of the customer.
Through proprietary technology and our digital solutions, Teleperformance can help your business steer towards the customer-centric direction. Contact us today to learn more.
Source: https://teleperformanceblog.com/customer-experience/a-primer-on-customer-centricity/
Publish Date: May 23, 2019 5:00 AM
---
PREMIUM

Future Gen International Pte Ltd
(VIEW OUR PAGE)

Outsourcing provider of English Call Centre services, Audio Transcriptions, Big Data ETL (Extract, Transform, Load) , Big Data Visualization, Big Data Predictive Model Generation

PREMIUM

ConceptCall
(VIEW OUR PAGE)

Аутсорсинговый контакт-центр ConceptCall| КонцептКолл специализируется на исходящем и входящем телемаркетинге: мы предоставляем услуги по осуществлению холодных звонков и продажи по телефону, проводим...

(view more)

PREMIUM

CTI Software
(VIEW OUR PAGE)

CTI Software is the creator of custom application called Davos, which complements the telephone client solutions with intelligent features such as automated call attendant, call recording and archivin...

(view more)
---

View more from
Teleperformance
Recent Blog Posts:
| | |
| --- | --- |
| Gaining Competitive Advantage Through Human Interaction | June 3, 2019 5:00 AM |
| A Primer on Customer Centricity | May 23, 2019 5:00 AM |
| CX Trends | May 21, 2019 5:00 AM |
| Ensuring Relationships, Rebuilding Customer Confidence | May 7, 2019 5:00 AM |
| In Numbers: Human Connection in Digital CX | March 20, 2019 5:00 AM |
| The Changing Expectations of Customers in Today's Digital Climate | February 28, 2019 5:00 AM |
| Humans In CX: Which Kind Of Customer Interactions Should Not Be Automated? | February 21, 2019 5:00 AM |
| Our Strength: An Amplified CX Management | February 14, 2019 5:00 AM |
| Emotions: The Backbone of a Great Customer Experience | February 12, 2019 5:00 AM |
| Today's Customer Interactions Require a Deeper Experience | December 13, 2018 5:00 AM |