WhatsApp For Customer Service: Going Where the Customers Are - Teleperformance - ContactCenterWorld.com Blog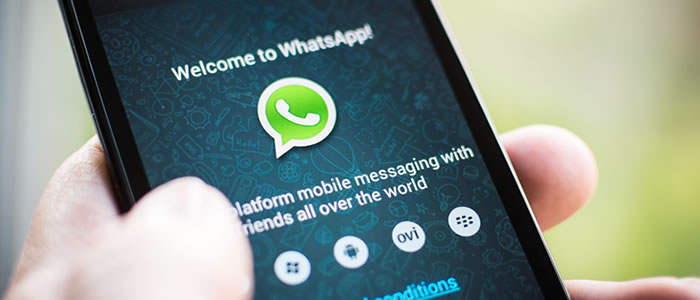 Customer service has shifted greatly in the past decades, as new technology has created new touch points on which customers can interact with brands. Consumers live more connected lives than ever, and expect immediate, hassle-free solutions from customer service representatives on the channels they already use in their daily lives. For that reason, WhatsApp is emerging as a popular alternative for fast, personalized attention.
In January 2016, WhatsApp announced that it was dropping all subscription fees and exploring the benefits that the messaging app could offer companies. The app has now grown to become the most popular and global messaging platform with more than a billion users (and a million signing up every day), which means that there is almost no channel able to provide more convenient and immediate service. Brands need to be where the customers are, and WhatsApp gives companies a way to incorporate themselves into an app that already has a significant role in peoples' lives in a non-invasive way.
There are many benefits to exploring WhatsApp as a customer service tool. The apps high levels of popularity assure high engagement – customers are guaranteed to see the messages sent to them. Wireless association CTIA claims that the average person reads a text message within 90 seconds of receiving it, while emails are read 90 minutes after reception, on average.[1] And since there are no third-party ads, the channel already offers customers a pleasant experience, and interactions with brands will fit seamlessly into the daily conversations they have with friends or co-workers on the app.
Video and photo sharing allow customers to send pictures or videos to clarify what they're having trouble with or show a broken or dysfunctional product. Brands can send tutorial videos, instructions through images or high-quality pictures of products they are selling. Agents can also create "welcome message" templates to send to every use that makes an inquiry. These messages can contain valuable information that respond to frequently asked questions, direct the user to a part of the company website, or remind the user of the hours that the agent is available for consultations.
When a million people are signing up for something every day, you know it's working. WhatsApp can work for customer service the same way it helps people communicate for free: it enables instant communication from users' favorite devices, empowers global connectivity and allows a range of solutions for any kind of interaction. In adopting WhatsApp for customer service, companies jump on a bandwagon that aligns their interests with those of the consumer: on both ends, communication is made more fluid, convenient and global.
For more information on Best Practices in WhatsApp for customer service, check out our white paper
Source: https://blog.teleperformance.com/multichannel-solutions/whatsapp/
Publish Date: April 20, 2016 5:00 AM
---
PREMIUM

CTI Software
(VIEW OUR PAGE)

CTI Software is the creator of custom application called Davos, which complements the telephone client solutions with intelligent features such as automated call attendant, call recording and archivin...

(view more)

PREMIUM

Future Gen International Pte Ltd
(VIEW OUR PAGE)

Outsourcing provider of English Call Centre services, Audio Transcriptions, Big Data ETL (Extract, Transform, Load) , Big Data Visualization, Big Data Predictive Model Generation

PREMIUM

Avizent Ltd
(VIEW OUR PAGE)

Advanced AI technology and Natural Language Processing delivered to clients in the Cloud that harnesses both voice and digital conversations. The focus is on building an environment where intelligent ...

(view more)
---

View more from
Teleperformance
Recent Blog Posts:
| | |
| --- | --- |
| A Primer on Customer Centricity | May 23, 2019 5:00 AM |
| CX Trends | May 21, 2019 5:00 AM |
| Ensuring Relationships, Rebuilding Customer Confidence | May 7, 2019 5:00 AM |
| In Numbers: Human Connection in Digital CX | March 20, 2019 5:00 AM |
| The Changing Expectations of Customers in Today's Digital Climate | February 28, 2019 5:00 AM |
| Humans In CX: Which Kind Of Customer Interactions Should Not Be Automated? | February 21, 2019 5:00 AM |
| Our Strength: An Amplified CX Management | February 14, 2019 5:00 AM |
| Emotions: The Backbone of a Great Customer Experience | February 12, 2019 5:00 AM |
| Today's Customer Interactions Require a Deeper Experience | December 13, 2018 5:00 AM |
| Emotional Intelligence: The Key to Keeping Your Customers | December 6, 2018 5:00 AM |