TP Talks: Hear from the Best in Business Strategies and CX - Teleperformance - ContactCenterWorld.com Blog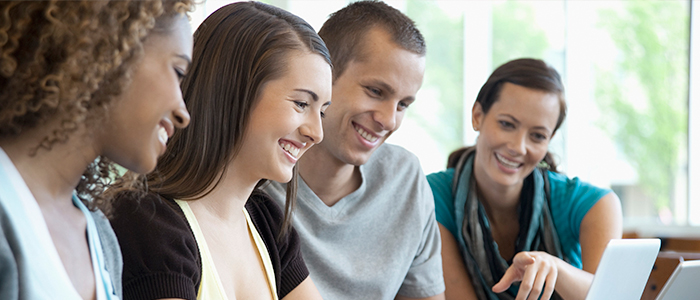 The TP Talks webinar series features some great speakers talking about real business strategies and delivering a great customer experience (CX). As companies across the globe strive to adopt more customer-centric operating models, this webinar series is intended to inspire new ways of curating seamless, omnichannel customer experience ecosystems.
Recent years have seen a constant increase in the proliferation of mobile devices and the use of social networks for people to communicate with family, friends, and brands. It's changed how people communicate in all aspects of their lives; by extension, customers can now choose from an even wider array of channels to interact with brands and companies.
Add to this the constant use of and development in digital channels of interaction like email, social media, traditional chat and mobile, and the advent of even newer communication technologies such as artificial intelligence (AI), chatbots, cloud-based technologies, omnichannel engagement, robotic process automation (RPA), and the Internet of Things (IoT), it's easy to see how the customer journey of today is more often than not, a mishmash of nonlinear engagement opportunities.
Naturally, companies and organizations are constantly challenged to find ways to create a frictionless customer journey with an exceptional omnichannel customer experience. It takes careful planning to craft a journey that shapes a positive view of a company in the customer's mind while managing the myriad of digital channels of interaction available today, along with on-demand and consistency of service, and navigation across touch points.
An even greater challenge is wrangling all of these elements in a way that makes sense economically. In an effort to offer consistent and efficient service across omni/multiple channels, it is not uncommon for some to make investments in digital technology to the detriment of CX — the trap of push innovation. On the one hand, there is obviously a need for digital labor, but in a world where customers expect more, it is essential to strike an economical balance in CX in terms of holistically addressing the issues of human connection in a digital world.
Find out more about how your company can improve business strategy and CX. Check out the TP Talks webinar series and learn from the best!
Source: https://teleperformanceblog.com/customer-experience/tp-talks-hear-from-the-best-in-business-strategies-and-cx/
Publish Date: July 19, 2018 5:00 AM
---
PREMIUM

CTI Software
(VIEW OUR PAGE)

CTI Software is the creator of custom application called Davos, which complements the telephone client solutions with intelligent features such as automated call attendant, call recording and archivin...

(view more)

PREMIUM

Future Gen International Pte Ltd
(VIEW OUR PAGE)

Outsourcing provider of English Call Centre services, Audio Transcriptions, Big Data ETL (Extract, Transform, Load) , Big Data Visualization, Big Data Predictive Model Generation

PREMIUM

HigherGround, Inc.
(VIEW OUR PAGE)

HigherGround develops data collection, information storage, and interaction analytics solutions that easily transform data into actionable intelligence, enabling operational optimization, enhanced per...

(view more)
---
View more from
Teleperformance
Recent Blog Posts:
| | |
| --- | --- |
| The Human Experience is Essential | July 4, 2019 5:00 AM |
| Empowering Your Customers | July 2, 2019 5:00 AM |
| The Friction Hunters: Inspiring a Positive Impact on Customers | June 27, 2019 5:00 AM |
| Gaining Competitive Advantage Through Human Interaction | June 3, 2019 5:00 AM |
| A Primer on Customer Centricity | May 23, 2019 5:00 AM |
| CX Trends | May 21, 2019 5:00 AM |
| Ensuring Relationships, Rebuilding Customer Confidence | May 7, 2019 5:00 AM |
| In Numbers: Human Connection in Digital CX | March 20, 2019 5:00 AM |
| The Changing Expectations of Customers in Today's Digital Climate | February 28, 2019 5:00 AM |
| Humans In CX: Which Kind Of Customer Interactions Should Not Be Automated? | February 21, 2019 5:00 AM |
Industry Champion Award Leaderboard