How to Be a Customer-centric Company - Teleperformance - ContactCenterWorld.com Blog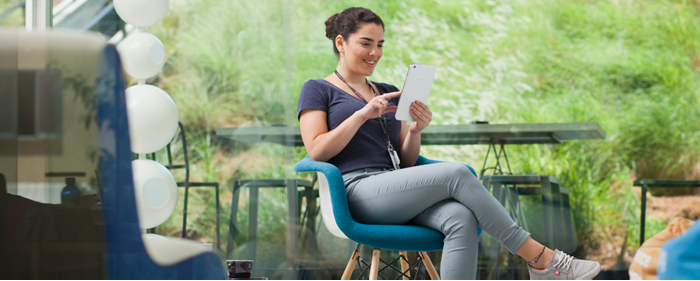 While running a business, we are supposed to neglect some important issues in order to attend the urgent matters. If we are selling products or services, we usually spend hours and hours of planning to see what can we do to sell more, to earn more money, and to improve our benefits. Even if it is possible to build a business that way, it is very likely that that focus won't be sustainable much longer.
Now we know that it is important to achieve customer loyalty to ensure a good future for our company. To build that loyalty, it is our responsibility to take a good look at our customers, learn from them, understand their wants and needs, and deliver exactly what they are looking for.
But being customer-centric is much more than that. It is not only about delivering excellent products and services by checking the expectations our customers have. It is also about developing a whole business strategy focused on our customers, making an effort to adapt that strategy into a brand spirit that everyone in the company must adopt.
We want to give you four key tips to build a customer-centric company. These tips will help your business keep on growing and achieving more customer loyalty each day.
1. Not all customers are the same.
In fact, your company probably has several kinds of customers: different ages, different socioeconomic levels, different ideals, and different spirits. There is not one business strategy that works for them all. That's why it is important to give each one of them personalized service, and even customized products and services, to ensure their loyalty. Times have changed, customers are getting more and more demanding, and standard and prefabricated products and services are not an option.
2. Measure the value each kind of client adds to your company.
And focus even more on those ones who add more value. That way you can create appealing marketing campaigns and promotions for them. Maximum efficiency!
3. Spread a customer-centric culture all over your company.
Starting, especially, with customer service agents, salespeople and everyone in your business that has direct contact with customers. It is important to understand that customers are the ones who will keep your business growing, and that if they are happy with you and they keep buying from you, that will result in all kinds of benefits for everyone in the company. You can start by applying the three main keys to assure proper customer treatment: respect and kindness, the ability to listen, and the offering of valuable and personalized solutions.
4. Work on a perfect value chain.
It's not only about having the right products and services in our portfolio. It is also about having a nice interaction during the whole sales process, a caring and timely delivery, and an effective postsales customer service. The whole value chain has to be effective and it has to show that we really care about our customers, and that we are dedicated to working to become better for them.
Remember to tweet us @TELEPERFORMANCE or leave us a comment below and tell us what you think.
Source: https://blog.teleperformance.com/customer-experience/how-to-be-a-customer-centric-company/
Publish Date: August 11, 2016 5:00 AM
---
PREMIUM

ConceptCall
(VIEW OUR PAGE)

Аутсорсинговый контакт-центр ConceptCall| КонцептКолл специализируется на исходящем и входящем телемаркетинге: мы предоставляем услуги по осуществлению холодных звонков и продажи по телефону, проводим...

(view more)

PREMIUM

CTI Software
(VIEW OUR PAGE)

CTI Software is the creator of custom application called Davos, which complements the telephone client solutions with intelligent features such as automated call attendant, call recording and archivin...

(view more)

PREMIUM

Future Gen International Pte Ltd
(VIEW OUR PAGE)

Outsourcing provider of English Call Centre services, Audio Transcriptions, Big Data ETL (Extract, Transform, Load) , Big Data Visualization, Big Data Predictive Model Generation
---

View more from
Teleperformance
Recent Blog Posts:
| | |
| --- | --- |
| A Primer on Customer Centricity | May 23, 2019 5:00 AM |
| CX Trends | May 21, 2019 5:00 AM |
| Ensuring Relationships, Rebuilding Customer Confidence | May 7, 2019 5:00 AM |
| In Numbers: Human Connection in Digital CX | March 20, 2019 5:00 AM |
| The Changing Expectations of Customers in Today's Digital Climate | February 28, 2019 5:00 AM |
| Humans In CX: Which Kind Of Customer Interactions Should Not Be Automated? | February 21, 2019 5:00 AM |
| Our Strength: An Amplified CX Management | February 14, 2019 5:00 AM |
| Emotions: The Backbone of a Great Customer Experience | February 12, 2019 5:00 AM |
| Today's Customer Interactions Require a Deeper Experience | December 13, 2018 5:00 AM |
| Emotional Intelligence: The Key to Keeping Your Customers | December 6, 2018 5:00 AM |