Customer Experience Management: The Importance of Measuring It - Teleperformance - ContactCenterWorld.com Blog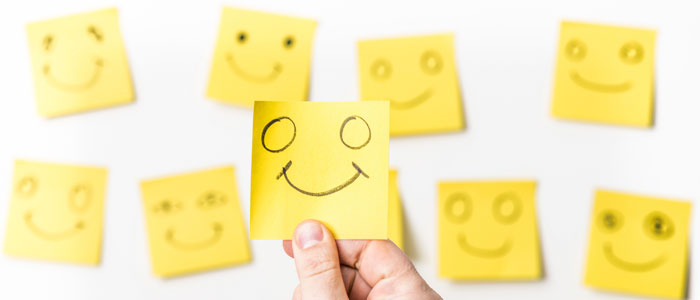 If you are running a business, you might be very aware of the challenge that building a strong and satisfying relationship with your customers implies. It is very difficult to develop a customer relationship management strategy because you are dealing with many different kinds of customers: people of different ages, genres, ideals, wants and needs. They also communicate in different ways: some of them prefer talking on the phone or going to the store, others are living in the digital world and they use social media and click-to-chat solutions much more. Even if we work on our customer relationship management strategy daily, the key to knowing if it is really working is measuring customer's satisfaction.
Here at Teleperformance, we have learned that customers are always changing, always evolving. The younger generations are very different from the oldest ones; they want and need different things from the companies they are relating to every day. We understand that the best way to adapt our solutions when it comes to customer service is by measuring customer satisfaction of each interaction that users have with brands. Our almost 40 years of experience in providing outsourced customer services to the biggest and most recognized companies in the world prove that we are on the right path. Measuring customer satisfaction is crucial to building a strong customer relationship management strategy.
But how can we do it? How can we measure the customer's experience? What can we do to properly understand what the user's feelings and thoughts about our brand are when they are interacting with it?
First of all, we should not be afraid to ask. Today it is pretty easy to get our customer's opinions regarding their experiences while interacting with our customer services using online polls or questionnaires. The key to making these effective and efficient, and to getting as many answers as possible is offering some kind of reward to those who answer it: a discount coupon, a free gift, a voucher with a relevant benefit for their next purchase, and so on. That kind of motivation will make customers want to answer the online poll and do it conscientiously. Also, it is important to keep the surveys short and simple. If the user gets bored while completing it, chances are that he or she will get tired and abandon the poll, or will start giving all wrong answers.
Also, it is very important to have a well-trained team of supervisors above the customer service agents. This team must be formed by experts on customer satisfaction with vast experience with customer service solutions. They have to monitor a relevant number of interactions between customers and the company to understand what can be done better to achieve customer satisfaction, and what should be changed. Also, they should elaborate clear reports based on each communication channel's performance.
Last but not least, to build a proper customer relationship management strategy, it is crucial to hear not only favorable opinions, but also bad reviews. Where can we find those? On social networks. Social networks are a set of online channels where people feel freer and more uncensored than ever. And they tend to post all kinds of bad reviews and critiques about companies there. If we are trying to measure customer satisfaction, it is our job to go to social networks looking for bad reviews about our brand. After carefully reading those critiques, we will be much more aware of what can we do to improve our customer services.
Remember to tweet us @TELEPERFORMANCE or leave us a comment below and tell us what you think.
Source: https://blog.teleperformance.com/customer-experience/customer-experience-management-the-importance-of-measuring-it/
Publish Date: March 24, 2016 5:00 AM
---
PREMIUM

CTI Software
(VIEW OUR PAGE)

CTI Software is the creator of custom application called Davos, which complements the telephone client solutions with intelligent features such as automated call attendant, call recording and archivin...

(view more)

PREMIUM

HigherGround, Inc.
(VIEW OUR PAGE)

HigherGround develops data collection, information storage, and interaction analytics solutions that easily transform data into actionable intelligence, enabling operational optimization, enhanced per...

(view more)

PREMIUM

Future Gen International Pte Ltd
(VIEW OUR PAGE)

Outsourcing provider of English Call Centre services, Audio Transcriptions, Big Data ETL (Extract, Transform, Load) , Big Data Visualization, Big Data Predictive Model Generation
---

View more from
Teleperformance
Recent Blog Posts:
| | |
| --- | --- |
| Ensuring Relationships, Rebuilding Customer Confidence | May 7, 2019 5:00 AM |
| In Numbers: Human Connection in Digital CX | March 20, 2019 5:00 AM |
| The Changing Expectations of Customers in Today's Digital Climate | February 28, 2019 5:00 AM |
| Humans In CX: Which Kind Of Customer Interactions Should Not Be Automated? | February 21, 2019 5:00 AM |
| Our Strength: An Amplified CX Management | February 14, 2019 5:00 AM |
| Emotions: The Backbone of a Great Customer Experience | February 12, 2019 5:00 AM |
| Today's Customer Interactions Require a Deeper Experience | December 13, 2018 5:00 AM |
| Emotional Intelligence: The Key to Keeping Your Customers | December 6, 2018 5:00 AM |
| CX Lab Report: Australia | November 13, 2018 5:00 AM |
| LIF Dublin: The Home Stretch – Each Interaction Matters | October 19, 2018 5:00 AM |