Customer Experience 2020 – And Beyond In Dubai. The #LIF2020 Story Continues! - Teleperformance - ContactCenterWorld.com Blog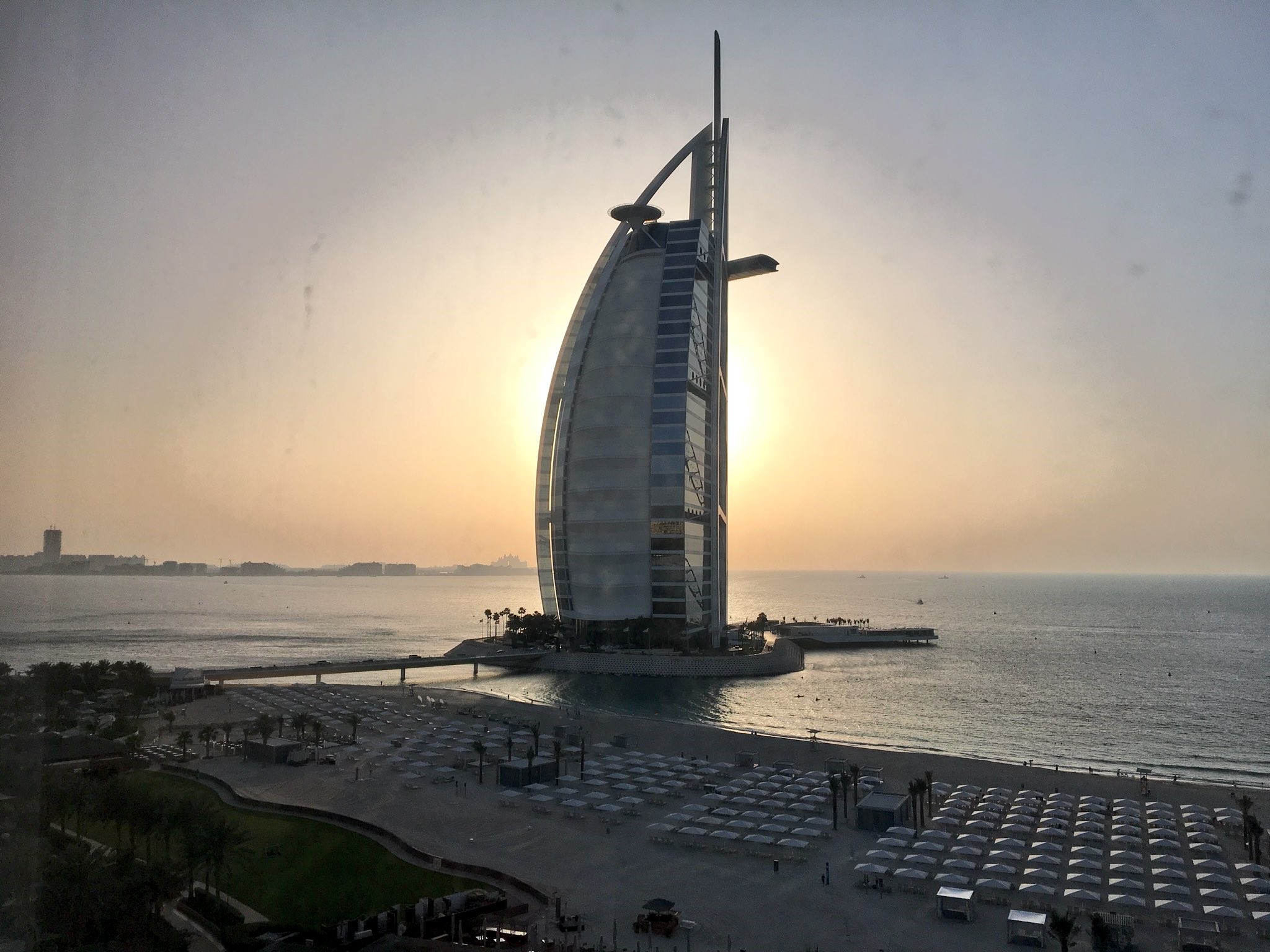 This morning we will open our 2018 Leader Insights Forum: "Teleperformance Customer Experience 2020 and Beyond," at the Burj Al Arab hotel in Dubai. Last week our team delivered similar talks to a crowded venue in Amsterdam and the event was an enormous success.
Our team and the speakers all arrived in Dubai yesterday and we enjoyed a fantastic dinner at the Burj Al Arab hotel, so we could not only enjoy some of the finest food in Dubai, but also check the venue and ensure everything is ready for this morning.
Our last article outlined the themes that all our speakers will be covering during the event, but given the focus on 2020, it's worth exploring some of the ideas of our first speaker today.
Anders Sorman-Nilsson is the founder of Thinque - a strategy think tank that helps executives and leaders convert disruptive questions into proactive, future strategies. As an Australian-Swedish futurist and innovation strategist he has helped executives and leaders on four continents map, prepare for, and strategize for foreseeable and unpredictable futures. Since founding Thinque in 2005, he has worked with and spoken to clients like Apple, Johnson & Johnson, Cisco, Eli Lilly, SAP, IBM, Xerox, ABN Amro Bank, Commonwealth Bank, McCann Erickson and BAE Systems, across diverse cultural and geographic contexts.
When Anders spoke in Amsterdam is set the room on fire. Questions continued long after he concluded speaking and this was because his 'digilogue' subject is something close to us all. Digilogue is the convergence of the analogue world with the digital – and how this is dramatically changing customer behavior and customer experience. This is an important concept because it feeds into several strategic questions that leaders need to be asking today:
Is our industry facing an imminent wave of digital disruption or has it already started?
Do the executive team agree on the future for our industry and our company?
How does our business model translate into the digital environment?
Is our experience of any value in a digital future?
Do we have a vision for our company in the future and is everyone actively working towards that goal?
Are we exhausted by all the change in our industry and just longing for a few years where the business doesn't need to change?
Digilogue is simple to understand. Many of us wear watches, yet we also carry a phone with a clock and alarm function. Sometimes we embrace analogue and sometimes digital. We often move from one to the other seamlessly.
There is an enormous amount of industry commentary on digital disruption and the trends identified by Anders are entirely linked to this wave of change. It is usually framed within the context of innovation and it's always seen as a good thing – disruption is usually seen as representing progress. The approach that Anders advocates is to accept that your business has a great deal of experience and knowledge. This can be combined with an acceptance of change so you can achieve the best of both worlds – an innovative approach to exploring new business models or services with an appreciation of the heritage of the business.
Anders will describe the journey that his own family business back in Stockholm has taken. With over 100 years experience creating suits and shirts for men the business could not be more traditional, yet in recent years they have embraced several digital tools and methods that blend the analogue experience of seeing and touching new clothes with the digital methods we often use when shopping today.
If you are not in attendance at the event in Dubai today, we will be regularly publishing blog commentary to our "Global Blog" company page, which will re-cap the forum discussions and shorter comments featuring highlights from the speaker presentations via our Teleperformance global Live Twitter feed – including content from the talk Anders will deliver this morning in Dubai.
Please use the links here to follow all our social content and please feel free to comment or ask questions – our moderators will be looking out for feedback and can direct comment to the speakers on stage today.
Source: https://teleperformanceblog.com/customer-experience/customer-experience-dubai/
Publish Date: March 24, 2018 5:00 AM
---
PREMIUM

CTI Software
(VIEW OUR PAGE)

CTI Software is the creator of custom application called Davos, which complements the telephone client solutions with intelligent features such as automated call attendant, call recording and archivin...

(view more)

PREMIUM

Future Gen International Pte Ltd
(VIEW OUR PAGE)

Outsourcing provider of English Call Centre services, Audio Transcriptions, Big Data ETL (Extract, Transform, Load) , Big Data Visualization, Big Data Predictive Model Generation

PREMIUM

ConceptCall
(VIEW OUR PAGE)

Аутсорсинговый контакт-центр ConceptCall| КонцептКолл специализируется на исходящем и входящем телемаркетинге: мы предоставляем услуги по осуществлению холодных звонков и продажи по телефону, проводим...

(view more)
---

View more from
Teleperformance
Recent Blog Posts:
| | |
| --- | --- |
| A Primer on Customer Centricity | May 23, 2019 5:00 AM |
| CX Trends | May 21, 2019 5:00 AM |
| Ensuring Relationships, Rebuilding Customer Confidence | May 7, 2019 5:00 AM |
| In Numbers: Human Connection in Digital CX | March 20, 2019 5:00 AM |
| The Changing Expectations of Customers in Today's Digital Climate | February 28, 2019 5:00 AM |
| Humans In CX: Which Kind Of Customer Interactions Should Not Be Automated? | February 21, 2019 5:00 AM |
| Our Strength: An Amplified CX Management | February 14, 2019 5:00 AM |
| Emotions: The Backbone of a Great Customer Experience | February 12, 2019 5:00 AM |
| Today's Customer Interactions Require a Deeper Experience | December 13, 2018 5:00 AM |
| Emotional Intelligence: The Key to Keeping Your Customers | December 6, 2018 5:00 AM |