Tech Support: When Technical Knowledge is Not Enough - Teleperformance - ContactCenterWorld.com Blog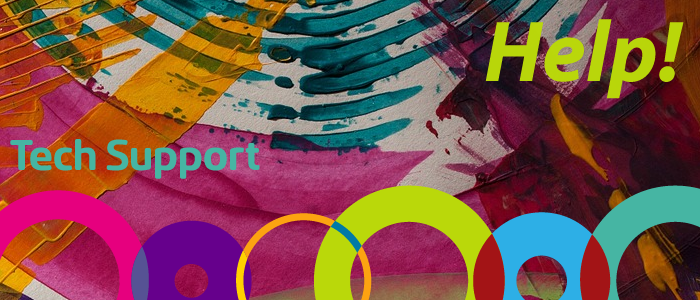 A very important part of customer service is the Technical Support department. Especially in industries such as IT, phone companies, cable TV or anything related to technology, customers usually feel the need to interact with an expert about some specific issues. Whether it is for something broken that needs to be fixed, or for learning how to use a specific device, the Technical Support department is the door customers will knock on for help.
Like all the other areas in customer service, tech support is a very visible face of the company. People can get an idea of how the company works internally by interacting with the tech support agents. Of course, customers can be very perceptive about the knowledge tech support agents have, even if they aren't experts themselves on the subject. That's why it is very important to keep them updated and to make sure they are fast learners. We all know that, and we all make huge efforts to ensure our tech support agents are properly trained.
But what if that's not all? Because, clearly, it's not. Knowledge and expertise are not the only things customers are expecting from the Technical Support department. Here at Teleperformance, we have detected three key qualities that tech support agents must have to ensure that customers have an outstanding experience with our brand every time they contact us with a technical problem. And, of course, we work hard to train our people on these qualities. Do you want to know more about this? Keep reading… here they are!
1. Patience
This might seem pretty simple, but people do not have any idea how easy it is to lose patience while dealing with customers. Especially needy customers with a problem, a malfunctioning device or lots of questions about something techie. When you lose patience, you generally forget your manners. At first you stop saying "please" and "thank you." But later on, you might start treating customers informally, you might raise your voice a little bit, you might interrupt the customer while he's talking, and you might even stop listening to him. Big mistakes, right? That's why it's always better to seek patience as a key quality when you are recruiting people for your Technical Support department.
2. Teaching abilities
Sometimes tech support agents must act like professors, teaching the clients about how to use a device, how to configure it, how to fix it, and so on. That means that they must develop teaching techniques like talking with words everyone can understand and being patient (again! see how important it is?), being didactic and not saving any explanations. Of course, this doesn't mean that we will assume that everyone calling us will be 100% computer-illiterate, because we can't make them feel like fools. Basically, tech support agents must act like really good, cool, amazing teachers that help customers feel better about themselves while interacting with technology.
3. Empathy
It's almost magical what happens when we learn to put ourselves in someone else's shoes. We become better listeners, we connect with the other person on an emotional level, we develop new and more efficient ways to help him and we remain satisfied for doing such a good job. On the other hand, the other person will be very grateful and will recommend us if the chance appears. Because being empathetic is the key to creating valuable, lasting relationships with people. When dealing with clients every day, sometimes angry or worried clients, building this kind of relationship with them is crucial to keep them loyal to our brand.
Remember to tweet us @TELEPERFORMANCE or leave us a comment below and tell us what you think.
Source: https://blog.teleperformance.com/customer-experience/tech-support/
Publish Date: May 24, 2016 5:00 AM
---
PREMIUM

ConceptCall
(VIEW OUR PAGE)

Аутсорсинговый контакт-центр ConceptCall| КонцептКолл специализируется на исходящем и входящем телемаркетинге: мы предоставляем услуги по осуществлению холодных звонков и продажи по телефону, проводим...

(view more)

PREMIUM

HigherGround, Inc.
(VIEW OUR PAGE)

HigherGround develops data collection, information storage, and interaction analytics solutions that easily transform data into actionable intelligence, enabling operational optimization, enhanced per...

(view more)

PREMIUM

CTI Software
(VIEW OUR PAGE)

CTI Software is the creator of custom application called Davos, which complements the telephone client solutions with intelligent features such as automated call attendant, call recording and archivin...

(view more)
---

View more from
Teleperformance
Recent Blog Posts:
| | |
| --- | --- |
| A Primer on Customer Centricity | May 23, 2019 5:00 AM |
| CX Trends | May 21, 2019 5:00 AM |
| Ensuring Relationships, Rebuilding Customer Confidence | May 7, 2019 5:00 AM |
| In Numbers: Human Connection in Digital CX | March 20, 2019 5:00 AM |
| The Changing Expectations of Customers in Today's Digital Climate | February 28, 2019 5:00 AM |
| Humans In CX: Which Kind Of Customer Interactions Should Not Be Automated? | February 21, 2019 5:00 AM |
| Our Strength: An Amplified CX Management | February 14, 2019 5:00 AM |
| Emotions: The Backbone of a Great Customer Experience | February 12, 2019 5:00 AM |
| Today's Customer Interactions Require a Deeper Experience | December 13, 2018 5:00 AM |
| Emotional Intelligence: The Key to Keeping Your Customers | December 6, 2018 5:00 AM |