Emotions: The Backbone of a Great Customer Experience - Teleperformance - ContactCenterWorld.com Blog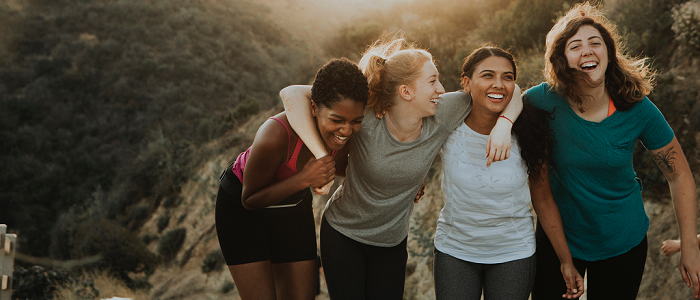 You know in your heart that you have the best product out there in the market, but still, therein lies a bit of a problem: the numbers continue to show missed sales targets, and even more troubling—a consistent lack of repeat purchases.
Locating the root cause of this plateau has been a challenge for most companies, and seeking more (creative) ways to differentiate in their respective competitive industries has become a must. Others succeed, while a few fail, and sometimes the root that hinders the possibility of customer loyalty simply is a brand or company failing to validate customer emotions.
Emotions play an integral role in creating a solid customer experience. Even the smallest decision made by your customer can be the direct result of a felt emotion, whether it's driving them away or bringing them closer to your brand. Creating a connection that is a result of trust, care, empathy, and transparency is vital in establishing brand loyalty among consumers. Transparency advocates Label Insight reported how 94% of consumers are likely to be loyal to a brand that offers complete transparency. Survey conductors Customer Thermometer showed how 65% of consumers in the United States felt being cared for as a result of having an emotional connection with a brand or company, inspiring brand affinity and loyalty.
What reasons do people give for their emotional brand connections? The aforementioned survey conducted by Customer Thermometer stated the following: 65% of customers felt a connection because a brand made them feel like it cares, 55% of customers felt like a brand has allowed them to make a positive difference in the world, 45% of customers felt like a brand understands them, and 42% felt like a brand is run by like-minded people. The top five emotions for brand connection? Interest, trust, optimism, admiration, and acceptance.
Engaging your customers through an emotional connection can instill brand loyalty as a result of a great and memorable customer experience. Taking into consideration how customers would feel and knowing the importance of inspiring positive emotions in customers help a great deal as you shape your brand. As interactions experts, Teleperformance knows how a meaningful connection can lead to a lifelong partnership between you and your customers. Contact us today to learn how we can help you make every interaction matter!
Source: https://teleperformanceblog.com/customer-experience/emotions-the-backbone-of-great-cx/
Publish Date: February 12, 2019 5:00 AM
---
PREMIUM

Avizent Ltd
(VIEW OUR PAGE)

Advanced AI technology and Natural Language Processing delivered to clients in the Cloud that harnesses both voice and digital conversations. The focus is on building an environment where intelligent ...

(view more)

PREMIUM

Future Gen International Pte Ltd
(VIEW OUR PAGE)

Outsourcing provider of English Call Centre services, Audio Transcriptions, Big Data ETL (Extract, Transform, Load) , Big Data Visualization, Big Data Predictive Model Generation

PREMIUM

HigherGround, Inc.
(VIEW OUR PAGE)

HigherGround develops data collection, information storage, and interaction analytics solutions that easily transform data into actionable intelligence, enabling operational optimization, enhanced per...

(view more)
---

View more from
Teleperformance
Recent Blog Posts:
| | |
| --- | --- |
| CX Trends | May 21, 2019 5:00 AM |
| Ensuring Relationships, Rebuilding Customer Confidence | May 7, 2019 5:00 AM |
| In Numbers: Human Connection in Digital CX | March 20, 2019 5:00 AM |
| The Changing Expectations of Customers in Today's Digital Climate | February 28, 2019 5:00 AM |
| Humans In CX: Which Kind Of Customer Interactions Should Not Be Automated? | February 21, 2019 5:00 AM |
| Our Strength: An Amplified CX Management | February 14, 2019 5:00 AM |
| Emotions: The Backbone of a Great Customer Experience | February 12, 2019 5:00 AM |
| Today's Customer Interactions Require a Deeper Experience | December 13, 2018 5:00 AM |
| Emotional Intelligence: The Key to Keeping Your Customers | December 6, 2018 5:00 AM |
| CX Lab Report: Australia | November 13, 2018 5:00 AM |