Teleperformance - ContactCenterWorld.com Blog Page 2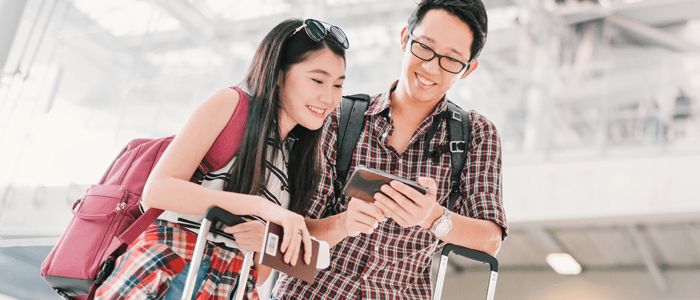 The airline industry is experiencing massive growth globally. This means that in order for airlines to differentiate themselves, strategic investments have to be made to ensure the best experiences and services, and also to meet customer demands. Because in a competitive age where there are more passengers, more complex interactions, and little room for error, airlines must not only compete with one another to provide exceptional in-flight experience, but more so to deliver superior customer service.
To better understand what customers want, the Teleperformance Customer Experience Lab (CX Lab) has undertaken an extensive study of 18 sectors, including the airline industry, across 13 countries. Research has revealed that consumers who had a positive customer experience when interacting with customer service presented a 15 percent higher loyalty intention. Conversely, those who had a negative experience presented a 28 percent lower loyalty intention, thereby shedding light on the impact of customer service on the loyalty of airline customers. Furthermore, for airlines to truly stand out, they must serve their customers across the channels they prefer, with consistency, speed, and empathy, all while maintaining a secure environment that protects information.
As the worldwide leader in omnichannel customer experience management, Teleperformance does more than just provide service. Our TP Client solution, which was designed with airlines in mind, is a proprietary omnichannel platform that provides a seamless interaction across multiples channels and provides an exceptional experience during every contact, which can build loyalty and advocacy in an increasingly competitive environment.
Teleperformance's latest white paper discusses the importance of customer service in rapidly growing airline industry, as well as the most important customer attributes that drive satisfaction, loyalty, and advocacy. Results from our CX Lab survey are detailed throughout the paper, offering valuable insights about this very competitive sector.
Download our latest white paper here:
Source: https://teleperformanceblog.com/customer-experience/fly-higher-than-ever-with-exceptional-customer-service/
Publish Date: January 9, 2018 5:00 AM
---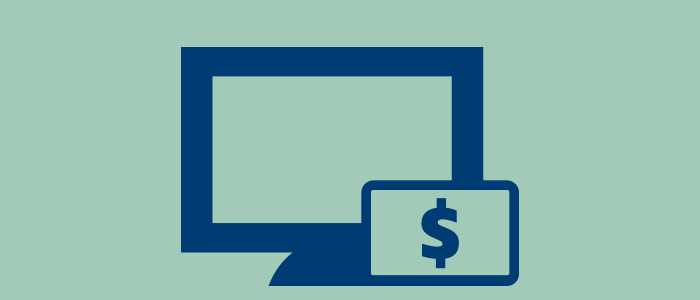 Through the years, Teleperformance has developed methodologies and business solutions that have allowed our clients achieve exceptional results—and with each passing year, we continue finding more ways to remain as the global leader in omnichannel customer experience management.
Helping businesses stand out in today's competitive environment has always been a top priority for us. The Teleperformance Customer Experience Lab (CX Lab) acts as our premier databank, with its teams helping our clients understand their customers' changing behaviors across countries, generations, and sectors. Through hard data gathered from the Lab's global surveys conducted in 13 countries, the CX Lab can provide insights and indicate consumer trends that may impact a business. This time, the CX Lab's Global CX Survey focused on the Pay TV sector by studying data received from over 10,100 respondents in 13 countries.
Our latest infographic discusses the highlights taken from the 2017 Global CX Survey for the Pay TV sector. Readers can benefit from the CX Lab's key findings that can truly aid Pay TV providers who want to differentiate themselves in the sector. The infographic details how the Pay TV sector across 13 countries fared this year in terms of satisfaction, brand advocacy, and customer loyalty. It also summarizes the value and importance of providing excellent customer service in the sector, and briefly studies the correlation between a positive customer service interaction and loyalty intention among customers. In addition, readers can gain insights on the notable factors that drive customer satisfaction and dissatisfaction.
Teleperformance's CX Lab is committed to improving the customer experience through data and extensive research. For Pay TV businesses, the Global CX Survey on the sector is truly a great first step in understanding customers better. Let us help you. Click here to view our infographic:

Source: https://teleperformanceblog.com/customer-experience/global-cx-survey-pay-tv-sector/
Publish Date: December 28, 2017 5:00 AM
---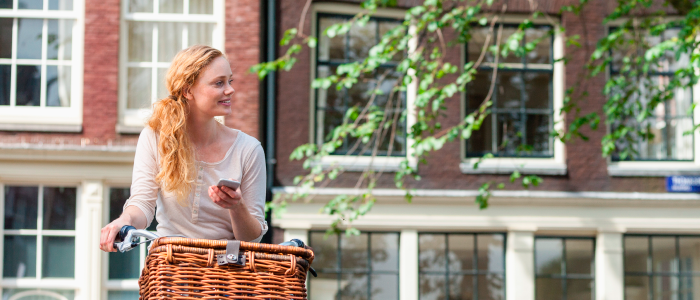 The Netherlands continues to maintain a strong grasp on its economy that is growing year after year. In the European Union, the country's GDP growth is projected to be greater than 2 percent in 2018, thereby setting the stage for more opportunities to come its way. As unemployment rates continue to decline, it is expected that customers in the country will continue to have greater purchasing power, and with this, it's important to note how they have become demanding in terms of receiving exceptional customer service from their brands.
For the first time ever, Teleperformance's Customer Experience Lab (CX Lab) included the Netherlands in its Global CX Survey, having gathered responses from over 15,000 end users across 18 sectors in the country. The CX Lab's global survey is an important tool that details customer perceptions about brands and the customer experience, and its data is truly beneficial for those who are looking to improve customer satisfaction and overall results.
Our latest white paper on the Netherlands explains how a great customer experience is vital in promoting brand loyalty and advocacy among Dutch consumers, as told by the CX Lab's Global CX Survey. It also lists key areas of improvement that brands can utilize in an effort to improve their customers' journey towards overall satisfaction.
In the Netherlands, providing exceptional customer service is key to customer satisfaction. Get an in-depth and a detailed analysis on how to stand out in the Dutch market, and know how to promote brand loyalty among consumers. Download our latest white paper here: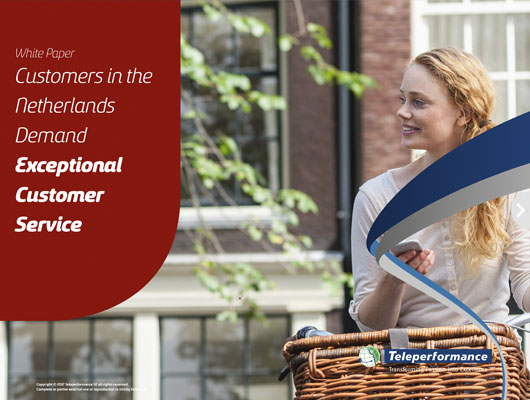 Source: https://teleperformanceblog.com/customer-experience/the-netherlands-achieving-customer-satisfaction-through-exceptional-customer-service/
Publish Date: December 14, 2017 5:00 AM
---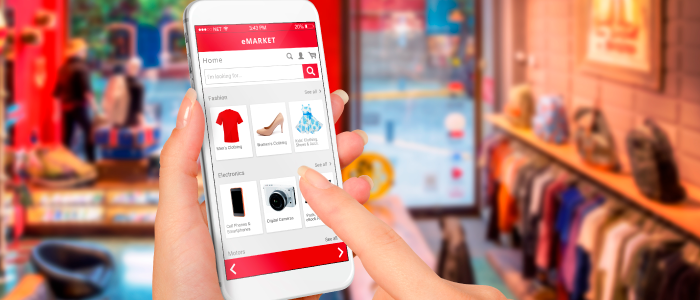 For the e-Retail industry in China, the rising number of its consumers has opened up vast opportunities for the sector's overall growth. e-Retail has become a powerful industry in the country, with China's massive population making almost half of the world's online retail sales in 2016, thereby proving how the country's purchasing power combined with its tech-savvy consumers can result in exponential sales revenues for China's e-Retail industry.
Chinese consumers have begun to embrace the convenience of buying and selling online. The advent of social media and smartphones has pushed this "gamechanger," allowing sales transactions happen with just one click whenever, wherever. This made China the largest online retail market in 2015. As e-Retail consumers continue to increase every year, the demand for exceptional customer service also rises as a result.
Through our CX Lab's Global Survey, Teleperformance has learned that compared with other sectors, Chinese consumers are less satisfied in its e-Retail customer service. For e-Retail brands, it is important to note how customer service attributes correspond to 47 percent of the impact leveraging brand advocacy. Creating a satisfying customer journey has become a vital part of the customer buying process, and the e-Retail industry in China should recognize the different customer service attributes that influence brand loyalty and advocacy among online consumers in order to retain and satisfy its customers.
Teleperformance's latest white paper discusses the value of customer service in China's growing e-Retail sector, including the many factors that influence brand loyalty and advocacy in the Chinese market. Detailed findings from our CX Lab are spread throughout the paper, making it a valuable source of information for those looking to penetrate the e-Retail industry in China.
Download our latest white paper here:
Source: https://blog.teleperformance.com/customer-experience/e-retail-in-china-customer-service-is-key/
Publish Date: October 13, 2017 5:00 AM
---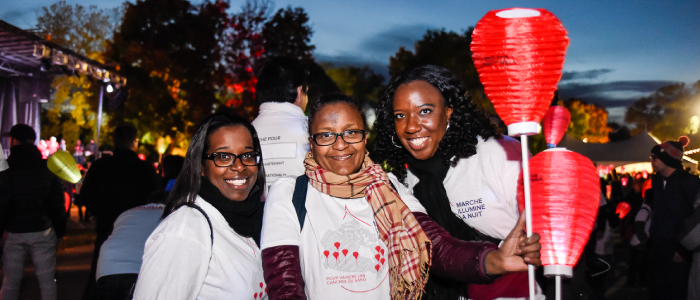 Teleperformance believes that corporate social responsibility makes a difference, that it changes lives, and makes the world a better place. That's why we have a number of programs that allow everyone in the Teleperformance family to contribute.
In 2016, our sites around the globe participated in Teleperformance's Citizen of the World programs by donating clothing, hygiene items, school supplies and food to local communities, providing disaster relief efforts, and participating in health campaigns and drives by donating blood.
Some of the highlights from last year include:
36,385 underprivileged infants and children received toys during the Holiday Season.
$4,845,256 total donations* that went towards feeding, clothing, and bringing joy to the needy.
We are very proud of the way that our people around the world contribute to this effort. For example, Teleperformance in the UK took part in the #MissingType Campaign. This raised awareness and encouraged employees to donate blood and save lives. And over the last five years, Teleperformance in the Philippines has volunteered to support Bayani Challenge (Heroes Challenge), the annual house building and community development project of Gawad Kalinga.
We also do what we can to help the environment through our Citizen of the Planet initiative. Various programs are held to promote changes that improve the daily lives of employees and at the same time, reduce the impact to the environment. Some examples of our efforts this past year include:
A renewable energy project at Teleperformance in Mexico. This will switch over almost all electricity consumption at our sites in Mexico to renewable sources.
Teleperformance in Poland organized a campaign to promote the use of reusable bottles in celebration of Mother Earth Day.
Teleperformance continues to do everything possible to make our communities and the world a better place. We are in awe of the regular contributions our teams make to create a more just and sustainable world. To learn more about our accomplishments in 2016, check out our new infographic.
*unaudited

Source: https://blog.teleperformance.com/customer-experience/teleperformances-csr-giving-back-to-the-places-we-live/
Publish Date: July 25, 2017 5:00 AM
---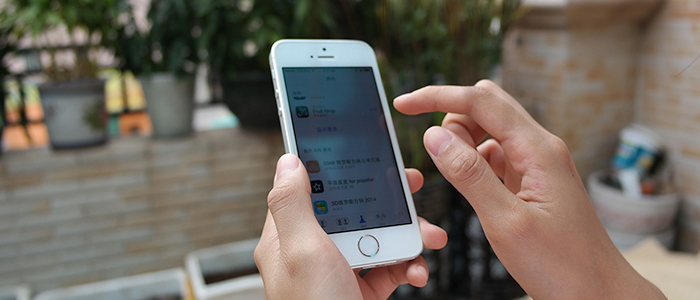 As China's rapid economic development during the past three decades continues, companies that operate in the country with the world's largest population must adapt to changing customer service expectations.
Chinese customers have come to expect exceptional customer service, and more than this, they want to interact in ways that suit them – on mobile devices and on the go, at a time when it is convenient for them.
It is crucial for companies to identify and track what may enhance customer loyalty and leverage their brand advocacy.
If you could choose which would be your favorite channel to interact?
The overwhelming preference for voice is common across all generations, with everyone from Traditionalists, Baby Boomers, Generation Xers and Millennials, preferring voice.
It is important to note, however, the impact that instant messaging is having in the Chinese market. Forty-three percent of China's population uses instant messaging. WeChat is a messaging platform that has dominated that market, with over 800 million active users worldwide.
To leverage the sheer volume of people on the platform, WeChat has turned itself into an all-in-one solution for much more than messaging. In terms of practical needs, the platform includes bill paying, reservations, e-commerce and money transfer capabilities. Those who do business in China would be smart to make use of this tool.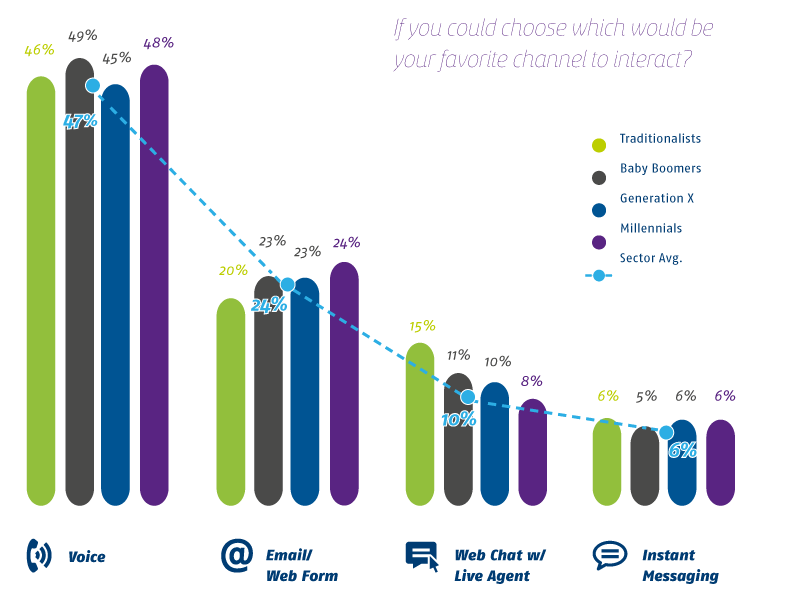 Perception of Customer Service is Key to Customer Satisfaction
Successful brands in China will create long-lasting relationships through improving customer service and engaging their customers better on the platforms they use. This is most effective when tailored across generations, giving a more personalized, age-appropriate service.
Contact us today to learn more about how we can help you with the right strategy in China.
Source: https://blog.teleperformance.com/customer-experience/china-changing-customer-service/
Publish Date: June 1, 2017 5:00 AM
---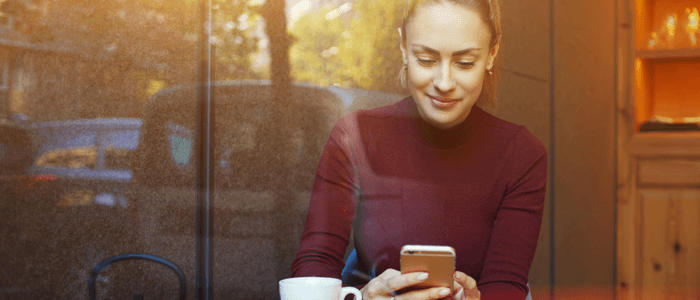 Consumers have ever-changing demands that markets constantly need to fulfill. In the United Kingdom—where the economy is strong and stable—consumers have the means to spend. With this in mind, it is important for companies to understand how to keep their customers happy.
Consumers are attracted to brands that offer them products or services that are beneficial in their daily lives; provide high quality products; give customers value for their money; and continuously find ways to innovate their products. However, establishing brand loyalty among consumers is difficult—and based on a global survey conducted by the Teleperformance Customer Experience Lab (CX Lab), the recent increase of satisfied consumers in the United Kingdom with the last contact can be attributed to businesses and companies delivering a good customer service, inspiring advocacy and trust among consumers.
In the United Kingdom, customer service accounts for 44 percent of customers' willingness to recommend a brand, and 47 percent of the customers' intention to stay with a brand. The CX Lab's global survey showed how excellent customer service can help in establishing brand trust among consumers and how it can drive new consumers towards their business, resulting into strengthened brand awareness, and in the long run—brand loyalty.
The last three years have been important for customer service in the United Kingdom as it has experienced a surge in the number of channels opened for consumers. For businesses and companies to reach their full potential, having reliable customer service channels that efficiently and effectively connect consumers to an exceptional customer service is vital. To learn more about how to excel in the UK market, please read our new white paper.
Source: https://blog.teleperformance.com/customer-experience/the-uk-footprint-bridging-the-gap-between-consumer-and-brand-through-exceptional-customer-service/
Publish Date: March 30, 2017 5:00 AM
---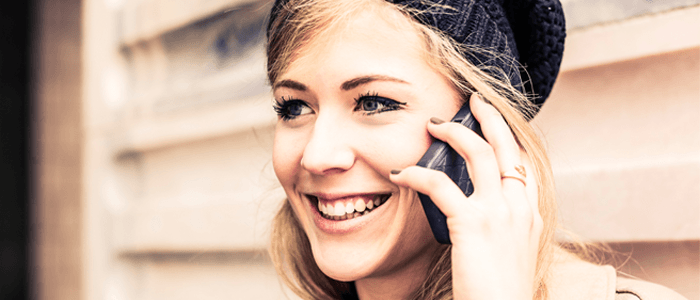 In 2016, the CX Lab conducted a survey across countries and verticals, including the United States. Our data presents perceptions of customer service in the U.S. market, as well as how companies can leverage customer service in order to increase satisfaction, loyalty, and advocacy. U.S. consumers are, overall, more satisfied than those surveyed in other countries. However, there are still areas that need improvement.
In terms of channel usage, voice is the most used and preferred channel to interact with customer service in the U.S. by far, followed by Email / Web Form and Chat with Live Agent. The usage and preference of voice clearly surpasses all other channels and is even above the global average. Nonetheless, voice preference varies significantly by age, with lower preferences among younger generations.
U.S. consumers are more satisfied with customer service and are more likely to have their problem resolved during the first contact than other countries surveyed. But a poor customer service experience can have a significant impact on loyalty. Customers who had a negative experience when interacting with customer service presented 29% lower loyalty intention compared with customers who did not interact with customer service.
Ensuring an exceptional customer experience is a true brand differentiator for companies operating in the United States. Teleperformance, the worldwide leader in customer experience management is prepared to help you design and implement the right customer experience strategy.
To learn more about what customers in the United States want, please read our new white paper.
Source: https://blog.teleperformance.com/customer-experience/high-expectations-for-customer-service-in-the-u-s/
Publish Date: February 21, 2017 5:00 AM
---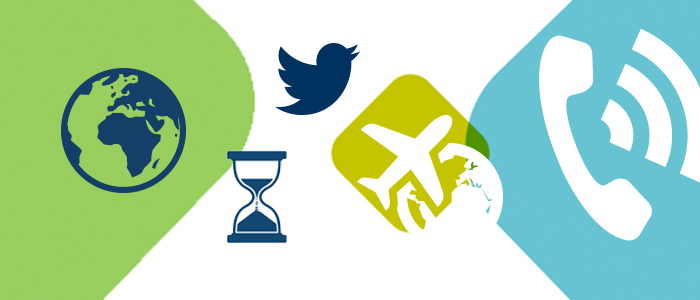 Customer behavior is increasingly complex. There is more cross-cultural and sectorial activity. There are also new channels for customers to use. Different generations prefer different types of interaction. And on top of that, there are changing regulations all over the world.
In order to understand changing customer behavior, the CX Lab at Teleperformance has undertaken extensive research. This research cuts across a number of countries and a variety of sectors. With the data collected, companies can more thoroughly understand what they need to do in order to ensure a superior customer service experience.
In particular, the Online Travel Agency (OTA) sector is extremely competitive. Companies that want to excel need to make sure that the experiences they provide their customers are exceptional.
On average, the OTAs analyzed offer their customers 4 channels on which to communicate. This is less than the average of other sectors such as airlines and credit cards. According to the CX Lab, the channels most preferred by customers surveyed are voice (58%), email (23%), and chat (11%). Despite the fact that chat is the third most preferred channel, 70 percent of OTAs analyzed do not offer it.
All companies in the OTA sector offer social media channels to communicate. Most customers of OTAs post on TwitterTM. But social media channels are tough on OTAs. Sixty-five percent of all posts on social media concerning OTAs are negative. In addition, it takes most OTAs a long time to respond to customer concerns (15 hours on FacebookTM and 12 hours on TwitterTM).
Teleperformance can help OTAs communicate better with their customers. Learn more about how we can help you.
Source: https://blog.teleperformance.com/customer-experience/otas-must-improve-customer-experience-2/
Publish Date: January 21, 2017 5:00 AM
---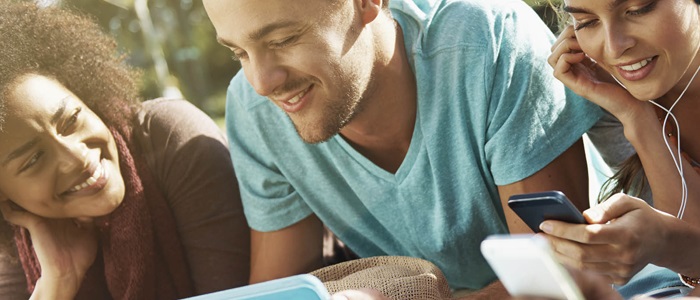 Mexico is a vibrant country with the second largest population and economy in all of Latin America. There are an increasing number of middle class consumers who earn more than $50,000 per year. They are anxious to flex their wallets. However, this increasingly sophisticated market does not want to spend their money with just any brand. They are looking for exceptional, quality brands. But they also want exceptional customer service.
According to recent research from the Teleperformance Customer Experience Lab's (CX Lab) research from 2015, Mexican consumers are great advocates and very loyal to their brands. Thirty seven percent of Mexican consumers are promoters, compared to 23 percent globally and sixty-three percent say that they will stay with their brands over the coming year. But customer service is an important part of what makes Mexican consumers loyal and brand advocates.
In fact, a positive customer service experience can have a dramatic, positive impact on satisfaction and loyalty levels, while a negative experience brings those levels down. Ensuring that Mexican customers have the right omnichannel experience to contact your business can make a difference. While voice is the most preferred channel in the Mexican market, nearly half of consumers use at least one other channel to contact customer service. This is particularly important because customers have higher satisfaction rates on digital channels than they do on voice.
To learn more about how you can develop the right omnichannel strategy in Mexico, check out the new White Paper from the CX Lab.
Source: https://blog.teleperformance.com/customer-experience/mexican-consumers-want-great-brands-and-exceptional-customer-service/
Publish Date: August 25, 2016 5:00 AM
---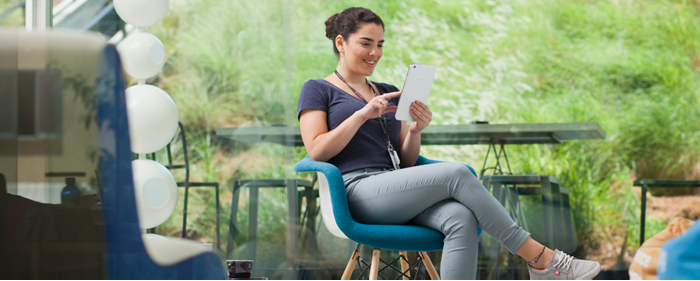 While running a business, we are supposed to neglect some important issues in order to attend the urgent matters. If we are selling products or services, we usually spend hours and hours of planning to see what can we do to sell more, to earn more money, and to improve our benefits. Even if it is possible to build a business that way, it is very likely that that focus won't be sustainable much longer.
Now we know that it is important to achieve customer loyalty to ensure a good future for our company. To build that loyalty, it is our responsibility to take a good look at our customers, learn from them, understand their wants and needs, and deliver exactly what they are looking for.
But being customer-centric is much more than that. It is not only about delivering excellent products and services by checking the expectations our customers have. It is also about developing a whole business strategy focused on our customers, making an effort to adapt that strategy into a brand spirit that everyone in the company must adopt.
We want to give you four key tips to build a customer-centric company. These tips will help your business keep on growing and achieving more customer loyalty each day.
1. Not all customers are the same.
In fact, your company probably has several kinds of customers: different ages, different socioeconomic levels, different ideals, and different spirits. There is not one business strategy that works for them all. That's why it is important to give each one of them personalized service, and even customized products and services, to ensure their loyalty. Times have changed, customers are getting more and more demanding, and standard and prefabricated products and services are not an option.
2. Measure the value each kind of client adds to your company.
And focus even more on those ones who add more value. That way you can create appealing marketing campaigns and promotions for them. Maximum efficiency!
3. Spread a customer-centric culture all over your company.
Starting, especially, with customer service agents, salespeople and everyone in your business that has direct contact with customers. It is important to understand that customers are the ones who will keep your business growing, and that if they are happy with you and they keep buying from you, that will result in all kinds of benefits for everyone in the company. You can start by applying the three main keys to assure proper customer treatment: respect and kindness, the ability to listen, and the offering of valuable and personalized solutions.
4. Work on a perfect value chain.
It's not only about having the right products and services in our portfolio. It is also about having a nice interaction during the whole sales process, a caring and timely delivery, and an effective postsales customer service. The whole value chain has to be effective and it has to show that we really care about our customers, and that we are dedicated to working to become better for them.
Remember to tweet us @TELEPERFORMANCE or leave us a comment below and tell us what you think.
Source: https://blog.teleperformance.com/customer-experience/how-to-be-a-customer-centric-company/
Publish Date: August 11, 2016 5:00 AM
---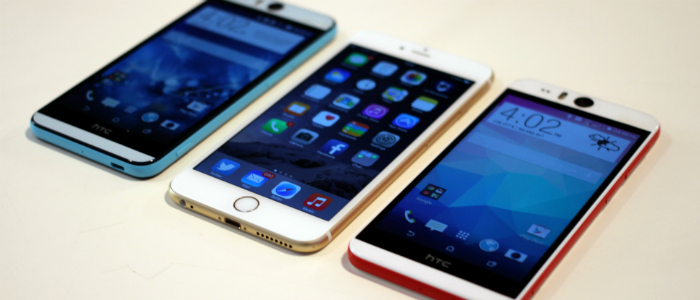 Smartphones are revolutionizing how we interact with the world. And for businesses, it's no different. Most interactions with customers increasingly takes place online, through smartphones, opening up a whole host of new avenues when it comes to data.
At the moment, companies and call centers are just seeing just the tip of the iceberg. There's so much more to take advantage of if firms dive a little deeper. Opportunities surrounding customer data, its collection and uses have expanded rapidly but some firms are still stuck in the past, operating outdated telemarketing and direct mail campaigns using undefined targets.
In 2016, the majority of calls made to call centers are made on mobile devices and over a third of those are from smartphones. Over 78% of customers use mobile apps, for services like billing, account info and live chat, meaning it's important that smartphones and their capabilities are fully integrated into the way data is handled by companies. Studies show customer satisfaction increases as integration improves, while simultaneously costs become lower for businesses.
Data stored on mobile devices, such as account numbers, billing data or sales history, for example, is extremely useful information – it provides call center agents with more information to work with and an opportunity to better respond to a customer's needs. Analytics from mobile apps can provide insights into a customer's interests and behaviour too, allowing companies to target more precise segments in their marketing.
Geolocation data also opens up new avenues – companies and call center agents can tell if customers are travelling or at a specific location from data alone, meaning support can be tailored more efficiently. Location-aware services for smartphones can open the door to real-time business intelligence and time- or location-specific offers.
What other benefits can you think of? Tweet us @TELEPERFORMANCE, leave a comment below and let us know your thoughts.
Source: https://blog.teleperformance.com/customer-experience/smartphones/
Publish Date: August 4, 2016 5:00 AM
---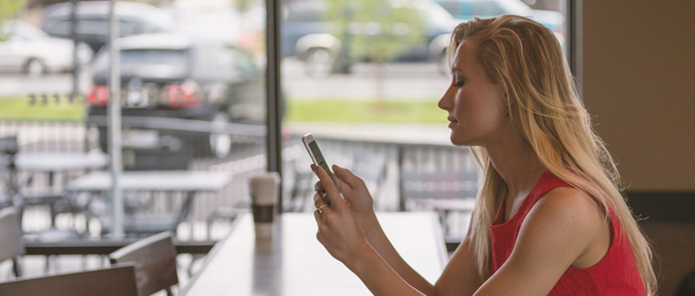 In the US, click-to-chat is the third most-preferred channel of customer service. But only 36% of the country's banks offer this channel of customer service. In fact, most banks have invested in other, less-popular channels like white mail and social media, unknowingly missing out on a huge opportunity to set themselves apart from other institutions. While it is impressive that almost all banks surveyed have created tablet and mobile-responsive websites, they need to take a final step to offering clients personalized assistance.
In banking, top-notch customer service is key to gain a competitive edge, whether the client is a big company or individual. Regardless of the client's portfolio, or even age, click-to-chat is gaining popularity because of the simple fact that everyone has access to the internet.
Most people can complete all of their banking online instead of heading to a branch, which cuts operational costs while keeping customers happy. So click-to-chat is a natural extension of the digitization of banking operations, with proactive click-to-chat being the most appropriate approach.
Proactive click-to-chat analyzes customers' behaviors on the bank's website to anticipate what help they may need. A customer service agent will then greet the customer through a pop-up chat window and ask them if they need help with a particular transaction or service. Reactive click-to-chat waits for the customer to seek help, providing less support and personalized attention. But of the banks with click-to-chat that were surveyed in Brazil, France, the U.K. and the U.S., the U.S. was the only country with any proactive click-to-chat options, with 33% of banking institutions opting for proactive over reactive. It is never wise to make customers waste time searching for help when there is an easy way to offer it immediately.
And there are statistics that prove that click-to-chat is more effective than many other customer service options — those who were aided through click-to-chat report a 6% higher satisfaction rate than those who are assisted through other channels. What's more, click-to-chat is more effective in solving customers' problems — there was a 12% increase in FCR (first contact resolution) among those who were aided with click-to-chat compared to those who used other channels.
Refusing to implement click-to-chat customer service essentially ignoring customer preferences and needs. Consider a click-to-chat option for more efficient and effective customer service.
Source: https://blog.teleperformance.com/customer-experience/why-banks-win-with-click-to-chat-customer-service/
Publish Date: July 21, 2016 5:00 AM
---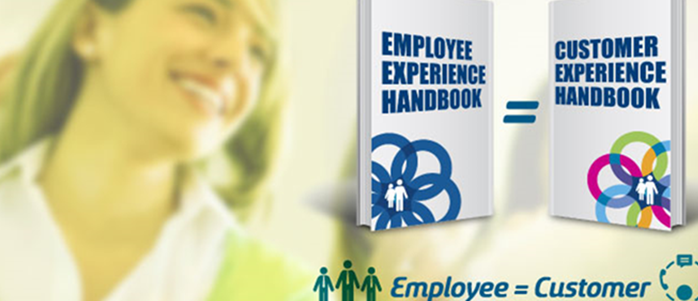 Customer Experience is the most pressing mandate for companies today.
As the competition grows fierce, it is a matter of hours for companies to replicate an innovation or a new technology in the digital age. What really makes a difference is the way a customer interacts & connects with a brand, making "Service" the real differentiator.
Majority of businesses believe that they provide exceptional customer service but studies show that not even half their customers agree. While companies across the globe spend trillions of dollars understanding & positively influencing customer behavior, a 1,000 times less is being directed towards the internal customers (employees) & their experiences.
Customer Service means: PEOPLE (Employees) interacting with PEOPLE (Customers)
The employees, engaging with the customers, are the voice of the brand and have to mirror their values to create a better Customer Experience. Yet, they are the most overlooked aspect of the brand.
Time to change!
Investment in PEOPLE = Happy Workforce = Better Customer Experience = Higher C.Sat
At Teleperformance, we believe that Customer Experience warrants more than just service; our focus on creating a great place to work for our employees first helps us deliver that extra bit to our clients and their customers. Being in a business done by PEOPLE & for PEOPLE, our formula, while we interact with more than 38% of the world population, is simple:
"Happy employees make happy customers, which makes happy clients, and happy shareholders."
Source: https://blog.teleperformance.com/customer-experience/customer-experience-employee-experience-the-mantra-to-success-in-the-new-world-order-2customeresperience/
Publish Date: June 2, 2016 5:00 AM
---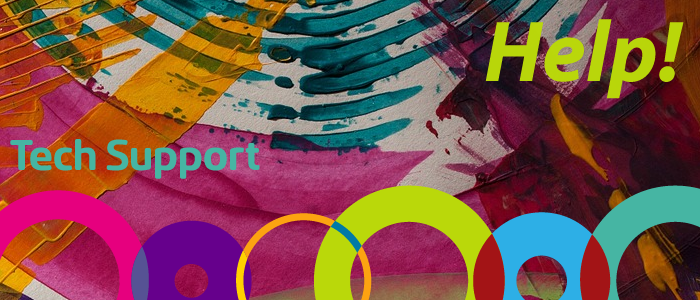 A very important part of customer service is the Technical Support department. Especially in industries such as IT, phone companies, cable TV or anything related to technology, customers usually feel the need to interact with an expert about some specific issues. Whether it is for something broken that needs to be fixed, or for learning how to use a specific device, the Technical Support department is the door customers will knock on for help.
Like all the other areas in customer service, tech support is a very visible face of the company. People can get an idea of how the company works internally by interacting with the tech support agents. Of course, customers can be very perceptive about the knowledge tech support agents have, even if they aren't experts themselves on the subject. That's why it is very important to keep them updated and to make sure they are fast learners. We all know that, and we all make huge efforts to ensure our tech support agents are properly trained.
But what if that's not all? Because, clearly, it's not. Knowledge and expertise are not the only things customers are expecting from the Technical Support department. Here at Teleperformance, we have detected three key qualities that tech support agents must have to ensure that customers have an outstanding experience with our brand every time they contact us with a technical problem. And, of course, we work hard to train our people on these qualities. Do you want to know more about this? Keep reading… here they are!
1. Patience
This might seem pretty simple, but people do not have any idea how easy it is to lose patience while dealing with customers. Especially needy customers with a problem, a malfunctioning device or lots of questions about something techie. When you lose patience, you generally forget your manners. At first you stop saying "please" and "thank you." But later on, you might start treating customers informally, you might raise your voice a little bit, you might interrupt the customer while he's talking, and you might even stop listening to him. Big mistakes, right? That's why it's always better to seek patience as a key quality when you are recruiting people for your Technical Support department.
2. Teaching abilities
Sometimes tech support agents must act like professors, teaching the clients about how to use a device, how to configure it, how to fix it, and so on. That means that they must develop teaching techniques like talking with words everyone can understand and being patient (again! see how important it is?), being didactic and not saving any explanations. Of course, this doesn't mean that we will assume that everyone calling us will be 100% computer-illiterate, because we can't make them feel like fools. Basically, tech support agents must act like really good, cool, amazing teachers that help customers feel better about themselves while interacting with technology.
3. Empathy
It's almost magical what happens when we learn to put ourselves in someone else's shoes. We become better listeners, we connect with the other person on an emotional level, we develop new and more efficient ways to help him and we remain satisfied for doing such a good job. On the other hand, the other person will be very grateful and will recommend us if the chance appears. Because being empathetic is the key to creating valuable, lasting relationships with people. When dealing with clients every day, sometimes angry or worried clients, building this kind of relationship with them is crucial to keep them loyal to our brand.
Remember to tweet us @TELEPERFORMANCE or leave us a comment below and tell us what you think.
Source: https://blog.teleperformance.com/customer-experience/tech-support/
Publish Date: May 24, 2016 5:00 AM