Some insight from a Telnet Homeworker - Telnet - ContactCenterWorld.com Blog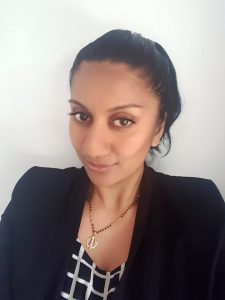 Homeworking is a movement that is getting bigger at Telnet, and becoming a whole sector of it's own. The last time we (the blog) touched on it was 2 years ago when Shalene had just become a homeworker and was talking about her new-found flexibility and her love of not having a daily commute anymore.
This sounds fantastic, right? Well in the last 2 years, things have only become better – for homeworkers and the way it all works.
Just because you work from home and escape the corporate way of life, doesn't mean that you give up career growth and development. There is also no way that Telnet lets you escape the group chats that go on all day, every day between all employees. Homeworkers even have the same systems and processes that office staff have, at their finger tips.
Looking at homeworking, it only makes sense that we take a look at where Shalene is now, to give a prime example of how homeworking operates at Telnet.
Shalene had done the hard slog for many years, commuting for over an hour each day. Buying lunches and coffees, not to mention having to invest in clothes, makeup, petrol and parking – all of the hidden costs that really did not become apparent until she was in this homeworker role. She says that being at home improves her family's lifestyle, her home is always in order, her eating habits have majorly improved and of course she absolutely loves having more time to invest in keeping fit and active.
When discussing homeworking with Shalene, a main point that was made, and became evident of the way she feels about homeworking, was that she described it as 'a huge opportunity' given to her.
The work-life balance many can only dream of, is reality for Shalene. Since the last blog was published, she has been promoted to Team Leader, then again to Service Manager for Inbound homeworkers, and now is the Service Manager to all homeworkers (Inbound and Outbound). This simply shows that career development is definitely still there, even from home.
Telnet has always been open to feedback and new implementations of systems. This has been a positive step to the success of Telnet's homeworker model, enabling Shalene to provide better support, identify areas of improvement and celebrate the many successes homeworkers have had.
One of the changes made means that all homeworkers now get a weekly phone call to check in and see how things are going, as well as discussing any issues that Shalene has recognised, ie. logging in late, not meeting KPIs. One would think people could feel intimidated by this, but it has not had a negative effect at all! In fact, homeworkers say they really feel like part of a team and are cared about.
Of course, with every job, there is the Health and Safety aspect. Homeworkers are asked to send in a picture of their workspace. This is so Telnet knows that you are working in a safe area, with your desk the right height and your screen at the right level.
Homeworking does also live up to the dream of being able to wear what you like, do housework in breaks and spend more time at home with your family. To finish off, Shaylene wanted to leave this message -''I can confidently say I love my job and I am happy to be a part of an exciting opportunity!"
If you would like to join the Homeworker movement at Telnet, please go to our homeworker website.
Source: http://telnet.co.nz/uncategorized/2212/
Publish Date: November 17, 2016 5:00 AM
---
PREMIUM

CTI Software
(VIEW OUR PAGE)

CTI Software is the creator of custom application called Davos, which complements the telephone client solutions with intelligent features such as automated call attendant, call recording and archivin...

(view more)

PREMIUM

Future Gen International Pte Ltd
(VIEW OUR PAGE)

Outsourcing provider of English Call Centre services, Audio Transcriptions, Big Data ETL (Extract, Transform, Load) , Big Data Visualization, Big Data Predictive Model Generation

PREMIUM

HigherGround, Inc.
(VIEW OUR PAGE)

HigherGround develops data collection, information storage, and interaction analytics solutions that easily transform data into actionable intelligence, enabling operational optimization, enhanced per...

(view more)
---

View more from
Telnet
Recent Blog Posts:
| | |
| --- | --- |
| Customer service is a feeling not an action | August 29, 2017 5:00 AM |
| Patience – An agent's responsibility | July 21, 2017 5:00 AM |
| How scripting can go wrong | June 15, 2017 5:00 AM |
| How has Customer Service changed? | June 9, 2017 5:00 AM |
| 2017 CX so far | June 6, 2017 5:00 AM |
| Inbound Vs. Outbound | May 25, 2017 5:00 AM |
| What can ruin the Customer Experience? | May 19, 2017 5:00 AM |
| Why you should consider Outsourcing | April 28, 2017 5:00 AM |
| CX Management and why it should matter to you | April 28, 2017 5:00 AM |
| The Yes and No's to working in a Contact Centre | April 18, 2017 5:00 AM |
Industry Champion Award Leaderboard