Tips for working in a call centre - Telnet - ContactCenterWorld.com Blog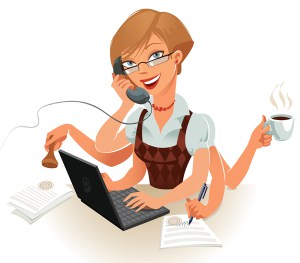 Call centres handle a huge amount of calls and are sometimes stressful places where you can forget the basics. But being in a call centre, you are often the only point of contact customers have with the company. Here are a few starter tips on how to work in a call centre.
Be polite:
First and foremost, customers hate bad Customer Service. Being polite will not only make your customers feel special, but they will most likely be more willing to co-operate.
Treat customers like individuals:
Understand that each customer is an individual with individual needs is the first step to a happy customer. Treating all customers as if you are a robot will only anger them and probably make them regret calling in the first place.
Keep calm:
The worst thing you can do it get angry or worked up. In a call centre, you will come across so many different callers so it's essential that you keep calm, even when this isn't your first instinct.
Be interested
Or if not, at least act interested. This will help to make the customer feel relaxed and makes you seem personable. Great Customer Service starter tip.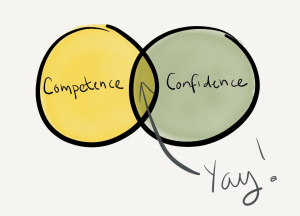 Show competence
When someone has called for help, the worst thing is when they feel that the person on the other end has no idea what they are doing. Show that they are wrong. Be confident that you know what you are doing. Not only does this help the whole situation by making the customer feel at ease, but it will stop the situation from getting out of hand.
Show that you care
In fact, one of Telnet's core values is that 'We Care.' This applies in every situation in life. But when in Customer Service, showing the customer that you care will make the whole conversation flow with ease.
Don't be biased
When a customer calls with an issue, they will be wanting help. You can't go into the situation already thinking that they are wrong and not wanting to help them. You must take every interaction as a new one, with a fresh mindset and understand that the customer doesn't know everything that you do.
Source: http://telnet.co.nz/uncategorized/tips-for-working-in-a-call-centre/
Publish Date: March 10, 2017 5:00 AM
---
PREMIUM

ConceptCall
(VIEW OUR PAGE)

Аутсорсинговый контакт-центр ConceptCall| КонцептКолл специализируется на исходящем и входящем телемаркетинге: мы предоставляем услуги по осуществлению холодных звонков и продажи по телефону, проводим...

(view more)

PREMIUM

Future Gen International Pte Ltd
(VIEW OUR PAGE)

Outsourcing provider of English Call Centre services, Audio Transcriptions, Big Data ETL (Extract, Transform, Load) , Big Data Visualization, Big Data Predictive Model Generation

PREMIUM

Avizent Ltd
(VIEW OUR PAGE)

Advanced AI technology and Natural Language Processing delivered to clients in the Cloud that harnesses both voice and digital conversations. The focus is on building an environment where intelligent ...

(view more)
---

View more from
Telnet
Recent Blog Posts:
| | |
| --- | --- |
| Customer service is a feeling not an action | August 29, 2017 5:00 AM |
| Patience – An agent's responsibility | July 21, 2017 5:00 AM |
| How scripting can go wrong | June 15, 2017 5:00 AM |
| How has Customer Service changed? | June 9, 2017 5:00 AM |
| 2017 CX so far | June 6, 2017 5:00 AM |
| Inbound Vs. Outbound | May 25, 2017 5:00 AM |
| What can ruin the Customer Experience? | May 19, 2017 5:00 AM |
| Why you should consider Outsourcing | April 28, 2017 5:00 AM |
| CX Management and why it should matter to you | April 28, 2017 5:00 AM |
| The Yes and No's to working in a Contact Centre | April 18, 2017 5:00 AM |