Inbound Vs. Outbound - Telnet - ContactCenterWorld.com Blog

Let's say that you don't know anything about what happens in a contact centre. You may read our blogs where you see 'Inbound' and 'Outbound' used so often and have no idea what these terms even mean. Let's look at what these terms are and what they mean.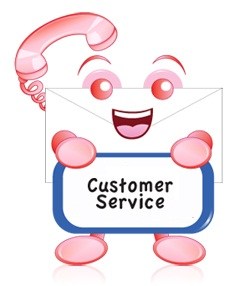 An Inbound Contact Centre
This means that calls come in. Essentially, this is the Customer Service part of the contact centre where a sales pitch isn't usually necessary. It's this part of the contact centre that will solve customer problems and queries they might have.
If you've had any issues with a product, want to make a complaint or simply want to speak to someone – if you dial the phone, it is an Inbound contact centre that you will be transferred to.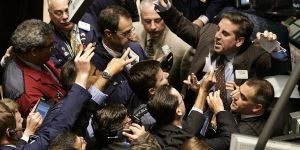 An Outbound Contact Centre
What may come to mind is the 'Wolf of Wall Street' movie, because these teams work hard and they sell. They are the people who will call you with a sales pitch and something to offer.
You may be thinking of those people who call you at dinner time with something you've never thought of, for a price you probably can't afford. But there is more than just the stereotype.
These teams do cross-selling, upselling, debt collection, market research, contract renewals, appointment making, contract renewals and so much more.
The basic rule of thumb is – if they call you, they are Outbound calling. If you call them, you are calling an Inbound Contact Centre.
Source: http://telnet.co.nz/uncategorized/inbound-vs-outbound/
Publish Date: May 25, 2017 5:00 AM
---
PREMIUM

ConceptCall
(VIEW OUR PAGE)

Аутсорсинговый контакт-центр ConceptCall| КонцептКолл специализируется на исходящем и входящем телемаркетинге: мы предоставляем услуги по осуществлению холодных звонков и продажи по телефону, проводим...

(view more)

PREMIUM

Avizent Ltd
(VIEW OUR PAGE)

Advanced AI technology and Natural Language Processing delivered to clients in the Cloud that harnesses both voice and digital conversations. The focus is on building an environment where intelligent ...

(view more)

PREMIUM

HigherGround, Inc.
(VIEW OUR PAGE)

HigherGround develops data collection, information storage, and interaction analytics solutions that easily transform data into actionable intelligence, enabling operational optimization, enhanced per...

(view more)
---

View more from
Telnet
Recent Blog Posts:
| | |
| --- | --- |
| Customer service is a feeling not an action | August 29, 2017 5:00 AM |
| Patience – An agent's responsibility | July 21, 2017 5:00 AM |
| How scripting can go wrong | June 15, 2017 5:00 AM |
| How has Customer Service changed? | June 9, 2017 5:00 AM |
| 2017 CX so far | June 6, 2017 5:00 AM |
| Inbound Vs. Outbound | May 25, 2017 5:00 AM |
| What can ruin the Customer Experience? | May 19, 2017 5:00 AM |
| Why you should consider Outsourcing | April 28, 2017 5:00 AM |
| CX Management and why it should matter to you | April 28, 2017 5:00 AM |
| The Yes and No's to working in a Contact Centre | April 18, 2017 5:00 AM |
Industry Champion Award Leaderboard