How UC Improves Customer Services in the Contact Center - TEO Technologies - ContactCenterWorld.com Blog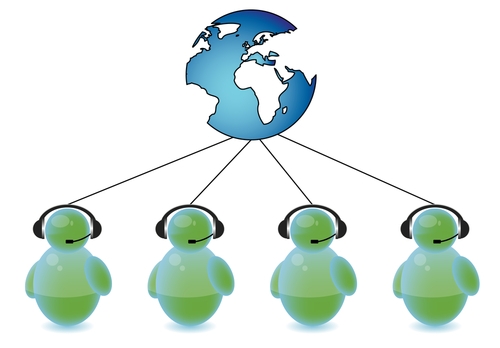 Currently, contact centers play an important role in many businesses' customer services architecture. These centers provide a continually accessible resource for consumers to reach out to the business and get their questions answered and problems resolved.
However, contact centers have historically been plagued by customer service issues that take place when customers are passed around to different agents and forced to repeat themselves. This not only frustrates callers, but can complicate communication flows for the contact center, making it more difficult for managers to glean the visibility they need.
The solution here is to leverage advanced contact center communication technology that can streamline customer-agent interactions while supporting the highest quality service possible.
What tech do contact centers need?
Before we get into the advantages that communication systems can offer contact center staff, it's important to understand what's included under this umbrella. The best solutions support baseline capabilities including inbound and outbound communication, call recording and quality scoring to support voice, messaging and other channels.
In addition, advanced solutions also provide innovative features like automatic call distribution, interactive voice response and intuitive interfaces for agents and supervisors. In this way, agents have all the tools they need to appropriately respond to customer needs, and clients are able to reach out to the contact center via the channel that best suits their requirements.
Robust integration
"One of the first benefits many notice is the deep-rooted integration between systems."
One of the first benefits many contact center staffs notice - and one of the defining characteristics of unified communications - is the deep-rooted integration that exists between systems. This means that if a conversation moves from channel to channel, nothing is lost in translation and clients need not repeat themselves to different service agents.
This also creates a more robust and unified experience for agents who need not switch between platforms or windows to find the information they need. UC technologies can be integrated into the organization's customer relationship management platform, ensuring that all interactions are tracked and pertinent details are organized in a way that streamlines communication and puts agents and consumers on the path to optimal resolution.
Aligning with customer preferences
Because advanced UC in the contact center supports an array of different communication channels, agents are able to communicate with customers via the platform that they most prefer. Studies have shown that not all clients want to pick up the phone and call for assistance right away - some feel more comfortable with messaging or email instead.
In order to meet these needs, contact centers must have a UC system that can support all of these channels, providing agents with a single, holistic solution.
"When using the same UC platform, agents can launch an IM, voice call, and even screen-sharing session from the agent desktop, without having to find the right tools for communicating with people outside of the contact center," UC Strategies contributor Blair Pleasant wrote. "Callers don't have to be placed on hold while the agent is calling an expert for information, and the agent can engage with the customer while sending and receiving the textual messages from the SME. Collaboration between agents and SMEs is enhanced, facilitating knowledge sharing and resulting in better results for the customer."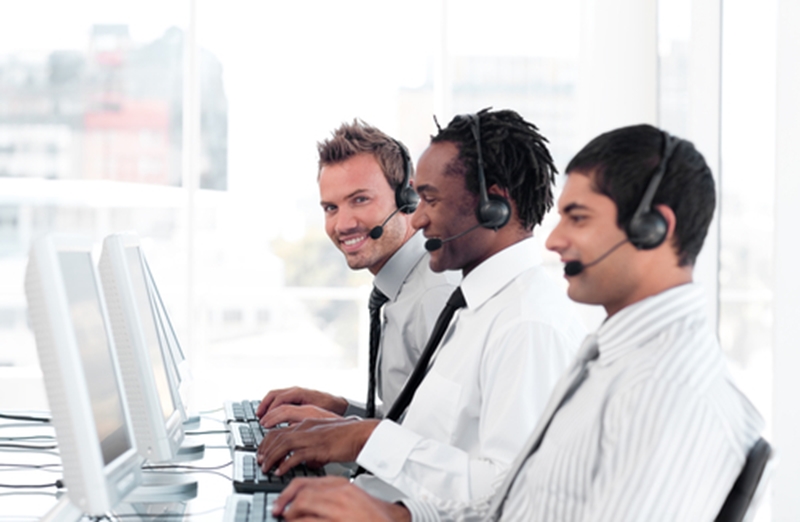 Improved First Call Resolution Rates
Automatic call distribution means that calls can be more quickly routed to the available agent best suited to solve the caller's issue. As opposed to being passed around from agent to agent before reaching the right expert, callers can be put through to the right person immediately.
As Customer Think's Bidisha Gupta noted, this can increase first call resolution rates, ensuring that any issues are solved the first time around while helping to eliminate repeat calls. When their problems are solved in the most efficient way possible, customers are more satisfied and the company achieves higher retention.
Enhanced overall quality
The bottom line here is that advanced UC systems have the potential to improve the overall quality of agents' interactions with customers. With a UC solution in place, the contact center is equipped to support the most preferred communication channels and quickly find resolutions for customers.
To find out more about the advantages your contact center can reap from advanced UC technology, contact the experts at Teo today.
Source: https://www.teotech.com/research/news/how-uc-improves-customer-services-in-the-contact-center/
Publish Date: October 30, 2017 5:00 AM
---
PREMIUM

Avizent Ltd
(VIEW OUR PAGE)

Advanced AI technology and Natural Language Processing delivered to clients in the Cloud that harnesses both voice and digital conversations. The focus is on building an environment where intelligent ...

(view more)

PREMIUM

CTI Software
(VIEW OUR PAGE)

CTI Software is the creator of custom application called Davos, which complements the telephone client solutions with intelligent features such as automated call attendant, call recording and archivin...

(view more)

PREMIUM

Future Gen International Pte Ltd
(VIEW OUR PAGE)

Outsourcing provider of English Call Centre services, Audio Transcriptions, Big Data ETL (Extract, Transform, Load) , Big Data Visualization, Big Data Predictive Model Generation
---
View more from
TEO Technologies
Recent Blog Posts:
| | |
| --- | --- |
| What to know about touchpoints: Improve the customer experience | March 15, 2018 5:00 AM |
| IP phones are key ingredients in VoIP telephony success | March 9, 2018 5:00 AM |
| Call recording: An essential feature in VoIP call centers | March 5, 2018 5:00 AM |
| Is it time to upgrade your UC?: Tips, considerations and best practices | February 6, 2018 5:00 AM |
| 4 ways unified communications solutions improve your cybersecurity posture | January 31, 2018 5:00 AM |
| Are chatbots necessary in UC contact centers? | January 30, 2018 5:00 AM |
| 3 features to focus on when evaluating unified communications solutions | January 30, 2018 5:00 AM |
| Contact center modernization: The time is now  | January 19, 2018 5:00 AM |
| What to know about using instant messaging in an enterprise setting | December 13, 2017 5:00 AM |
| Security Awareness: Top Threats to UC Technology | November 30, 2017 5:00 AM |
Industry Champion Award Leaderboard