The key to contact center cohesion is reliable unified communications - TEO Technologies - ContactCenterWorld.com Blog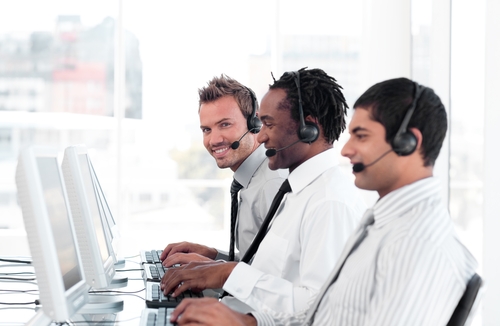 The call center industry has always been somewhat unique in that day-to-day operations are entirely communication-based, and all of this communication occurs through voice channels. This has changed somewhat with the more recent inclusion of omnichannel portals such as Web chat, social media, email and, to a lesser extent, video conferencing. As a result, call centers are now more frequently referred to as contact centers.
Unlike call centers – which rely exclusively on telephony – contact centers require a streamlined process for communicating with customers and co-workers via multiple channels. Information procured from one channel must be accessible through another channel as needed in order to provide excellent service and avoid pain points such as customers having to repeat themselves or inconsistent service that ultimately results in churn.
This is precisely where unified communications adds value to the contact center. The ability to integrate multiple channels of communication is essential for providing excellent customer service.
VoIP is vital to the contact center operation
"Audio quality can make all the difference in a contentious interaction."
Urgent or complicated customer inquiries are typically handled over the phone, as this is the most direct back-and-forth manner of communication. Herein lies the value of a reliable, high-quality and well-integrated VoIP solution. Softphone displays on a computer screen supply click-to-call features, and in-depth integration with data gathered and stored from a contact center solution. This is important, as a customer service representative must be able to pull up any and all information about prior transactions while on the line. This minimizes the risk of repetition in two ways. First, much of the information the employee may need to help the customers is already present on the screen. Second, good audio quality reduces jitter and other issues that might result in having to say the same thing multiple times. It sounds like a minor detail, but audio quality can make all the difference in a contentious interaction.
From the perspective of contact center management, VoIP systems are more affordable and generally easier to deploy than traditional telephony. Cloud-based VoIP in particular makes it possible to easily scale the solution based on the current number of employees. According to a recent study by MarketsandMarkets, cost-saving opportunities for operational infrastructure, including tools related to automated telephony and unified communications, will precipitate significant growth in the cloud-based contact center market: By 2020, the aggregate market value is expected to reach $14.71 billion, up from $4.68 billion in 2015. Scalability and ease of deployment – both of which hosted VoIP supply – were specifically cited as huge benefits to cloud-based contact centers.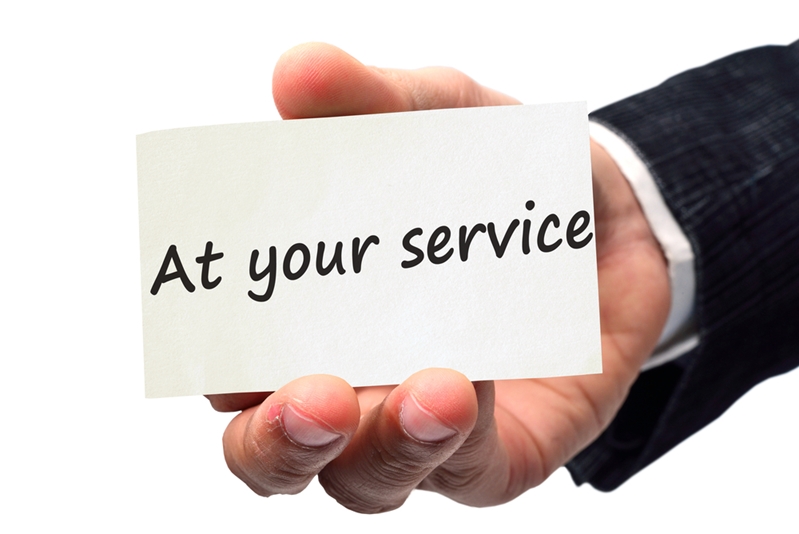 Multi-channel capabilities
Voice is an integral component of the contact center, but so are other channels of communication, such as instant messaging and email. This is where a well-rounded unified communication solution really comes in handy. According to TechTarget contributor Bob Furniss, the ability to have a single, digital interface for accessing customer information and handling interactions can significantly contribute to improving the customer experience. This is mainly because it allows representatives to tailor their service to each individual customer, rather than utilizing scripts and addressing quandaries with canned responses. Unified communications consolidates the process of sharing this information as it is received via any number or type of channels – Web-based messaging, voice, email or social media.
Furthermore, as more cloud-based contact centers emerge, the opportunities for employees to work from home offices will only increase. This is because unified communications and contact center software are hosted in remote servers rather than on-premises, which means that the tools needed to perform essential job functions are more easily accessed from any location. As this happens, mobile unified communication features such as VoIP softphones will have a more central role in communication.
The future of unified communications on the contact center looks cloudy and convenient.
Source: http://www.teotech.com/research/news/the-key-to-contact-center-cohesion-is-reliable-unified-communications/
Publish Date: January 8, 2016 5:00 AM
---
PREMIUM

CTI Software
(VIEW OUR PAGE)

CTI Software is the creator of custom application called Davos, which complements the telephone client solutions with intelligent features such as automated call attendant, call recording and archivin...

(view more)

PREMIUM

Future Gen International Pte Ltd
(VIEW OUR PAGE)

Outsourcing provider of English Call Centre services, Audio Transcriptions, Big Data ETL (Extract, Transform, Load) , Big Data Visualization, Big Data Predictive Model Generation

PREMIUM

HigherGround, Inc.
(VIEW OUR PAGE)

HigherGround develops data collection, information storage, and interaction analytics solutions that easily transform data into actionable intelligence, enabling operational optimization, enhanced per...

(view more)
---

View more from
TEO Technologies
Recent Blog Posts:
| | |
| --- | --- |
| What to know about touchpoints: Improve the customer experience | March 15, 2018 5:00 AM |
| IP phones are key ingredients in VoIP telephony success | March 9, 2018 5:00 AM |
| Call recording: An essential feature in VoIP call centers | March 5, 2018 5:00 AM |
| Is it time to upgrade your UC?: Tips, considerations and best practices | February 6, 2018 5:00 AM |
| 4 ways unified communications solutions improve your cybersecurity posture | January 31, 2018 5:00 AM |
| Are chatbots necessary in UC contact centers? | January 30, 2018 5:00 AM |
| 3 features to focus on when evaluating unified communications solutions | January 30, 2018 5:00 AM |
| Contact center modernization: The time is now  | January 19, 2018 5:00 AM |
| What to know about using instant messaging in an enterprise setting | December 13, 2017 5:00 AM |
| Security Awareness: Top Threats to UC Technology | November 30, 2017 5:00 AM |