Importance of ensuring quality VoIP connections - TEO Technologies - ContactCenterWorld.com Blog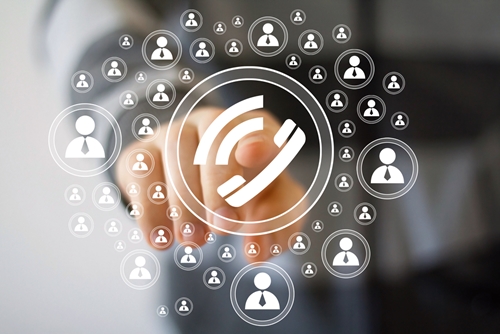 Hardwired telephone lines are on the way out for many communications strategies. Users need solutions that work wherever they're operating from, and legacy desk phones are not viable for these kinds of requirements. In response, more organizations are implementing VoIP to facilitate mobile connections and promote company-wide collaboration.
The benefits of VoIP have been well documented, but what happens if your network isn't ready to handle the traffic that this solution brings? VoIP can be an integral part of your business, but it can also bring it down when not planned for appropriately. It's extremely important to ensure that your users will have quality VoIP connections - without them, you could be feeling the consequences.
Same old concerns
In many cases, those with VoIP issues are experiencing the same problems that have been prevalent over several years. Jitter, latency and packet loss remain the most common VoIP challenges, and often, these problems have nothing to do with the software itself. The Next Web contributor Sean Kester noted inadequate internet bandwidth as well as poorly-configured or cheap equipment are often the biggest causes of dropped or garbled VoIP calls. Each call's data packets pass through access points, routers and switches, meaning that if any piece of hardware creates a bottleneck, it hampers your communication efforts.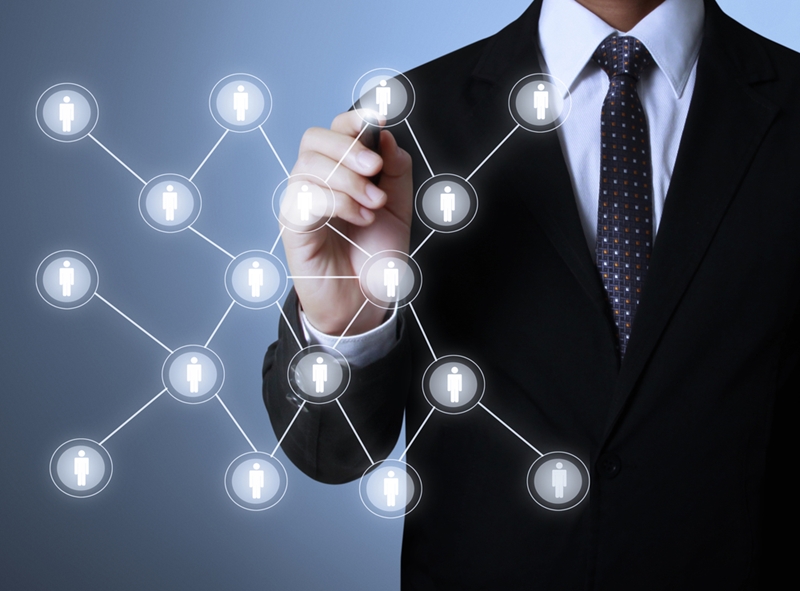 VoIP configuration is a major element in battling these problems and ensuring that everything works together effectively. Call traffic should always be prioritized over all other types of internet traffic on your network. You also will need to configure your routers to have 100 percent office coverage. Test and evaluate hardware to ensure that everything is set up correctly and plan for upgrades, if needed. Preparation and attention to these details will be key to preventing and mitigating VoIP challenges.
How VoIP quality impacts your business
Imagine being on an important call with a client or supplier. Everything's going well until you start getting feedback or are cut off entirely. Do you try calling back? Maybe you reschedule or use another communication method to address any unanswered questions. The point here is that lost connections can impact your message and actually end up damaging business relationships. In an interview with NoJitter, industry expert Nick Kephart noted that the real-time nature of voice makes it particularly susceptible to issues in unoptimized environments. Because this service is so visible to so many different parties, performance problems will be noticed immediately.
If your system constantly experiences issues, customers, partners and employees will feel the impact, resulting in decreased satisfaction, lower potential revenue and more frustration. Actively monitoring voice calls can help troubleshoot some complications and provide visibility outside of the corporate network. It's vital for business leaders to explore every possible option and team up with an experienced VoIP provider that will support their requirements.
"VoIP's codecs might even make it possible to communicate effectively in the reaches of space.'
It's in the codecs
Although VoIP does pose a few critical challenges, businesses must simply plan appropriately and use the solution's inherent capabilities to benefit from it. VoIP contains codecs, which are algorithms used to code and decode audio and video signals. These algorithms might even make it possible to communicate effectively in the reaches of space, according to Forbes contributor Kevin Balentine, noting that VoIP calls negotiate the right codec for optimal sound quality. Codecs offer low power, high definition and packet-loss resilience.
If Elon Musk's plan to move 1 million people to a colony on Mars within 40 years is a success, VoIP could be the answer to ensuring quality communications. Of course, the efficacy of this approach remains to be seen, but the chance is still there to further space exploration and still boost connections on Earth.
Even with mobile phones, dropped or fuzzy calls are a major source of frustration. If these same instances happen due to faulty VoIP configurations and hardware during a business call, it's far more that a simple problem - it causes measurable damage. However, with the right provider and offering, you'll be able to reap VoIP benefits. Teo's On-Hook Secure VoIP solutions are designed to meet demanding industry requirements and integrate seamlessly with our other technologies. To find out how to mitigate call quality issues and use VoIP effectively, contact Teo Technologies today.
Source: https://www.teotech.com/research/news/importance-of-ensuring-quality-voip-connections/
Publish Date: August 24, 2017 5:00 AM
---
PREMIUM

ConceptCall
(VIEW OUR PAGE)

Аутсорсинговый контакт-центр ConceptCall| КонцептКолл специализируется на исходящем и входящем телемаркетинге: мы предоставляем услуги по осуществлению холодных звонков и продажи по телефону, проводим...

(view more)

PREMIUM

CTI Software
(VIEW OUR PAGE)

CTI Software is the creator of custom application called Davos, which complements the telephone client solutions with intelligent features such as automated call attendant, call recording and archivin...

(view more)

PREMIUM

Avizent Ltd
(VIEW OUR PAGE)

Advanced AI technology and Natural Language Processing delivered to clients in the Cloud that harnesses both voice and digital conversations. The focus is on building an environment where intelligent ...

(view more)
---

View more from
TEO Technologies
Recent Blog Posts:
| | |
| --- | --- |
| What to know about touchpoints: Improve the customer experience | March 15, 2018 5:00 AM |
| IP phones are key ingredients in VoIP telephony success | March 9, 2018 5:00 AM |
| Call recording: An essential feature in VoIP call centers | March 5, 2018 5:00 AM |
| Is it time to upgrade your UC?: Tips, considerations and best practices | February 6, 2018 5:00 AM |
| 4 ways unified communications solutions improve your cybersecurity posture | January 31, 2018 5:00 AM |
| Are chatbots necessary in UC contact centers? | January 30, 2018 5:00 AM |
| 3 features to focus on when evaluating unified communications solutions | January 30, 2018 5:00 AM |
| Contact center modernization: The time is now  | January 19, 2018 5:00 AM |
| What to know about using instant messaging in an enterprise setting | December 13, 2017 5:00 AM |
| Security Awareness: Top Threats to UC Technology | November 30, 2017 5:00 AM |