On-premise, off-site or hybrid unified communications: Which is right for your business? - TEO Technologies - ContactCenterWorld.com Blog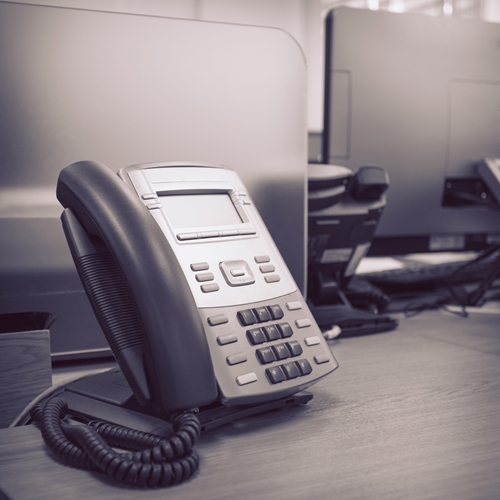 Communication is essential to virtually every business function, but traditional analog systems no longer fit the bill. Video chat, instant messaging and conference calls are the standard now, not amenities.
But there are several options to choose from when deciding how to go about implementing successful a unified communication strategy. Since each company has their own unique set of needs, capabilities and goals, this means there's no single cookie-cutter solution.
However, by weighing the pros of the various choices and matching them against your organizational requirements, companies can craft a UC strategy that best suits their needs.
Pros of on-premise UC
Companies in highly regulated industries, such as, banking, education or health care, need to ensure the highest levels of privacy and security over all types of information transfer. From patient medical issues to student data, there are a host of compliance factors that must be addressed. Naturally, decision-makers in these sectors will be highly risk averse, making them hesitant to trust cloud security.
Using solely cloud-based UC might limit control over certain compliance issues. If left unchecked, this can lead to fines, a loss of consumer confidence and other long-term detrimental issues that can impact the bottom line. However, cloud-based UC systems are highly secure, with firewalls and encryption to protect sensitive data.
Businesses that use on-site UC systems retain a much greater capacity to guarantee the security and safety of the communication network, thereby remaining in compliance with your industry's regulatory framework. An on-premise UC solution eliminates any exposure problem, by keeping the system fully in-house. With this kind of insular network at your disposal, businesses can continue to utilize a UC system without worrying about the latest internet-based viruses infecting your system.
Pros of off-site UC
Off-site, or cloud-based, UC provides its own sets of benefits. This means the entire platform is hosted on the internet, allowing end users to send, transfer and store information all online.
"Mobility is a top priority for many companies nowadays."
Mobility is a top priority for many companies nowadays. With more employees than ever traveling for client meetings or working from home, it's imperative that businesses have the ability to connect with outside companies and remote workers.
When a company needs to grow quickly or downsize due to external factors, there can be limited room to maneuver. Off-site UC also allows for greater flexibility and scalability. This lets the system meet a company's ever-changing demands and needs.
Pros of hybrid UC
With many advantages on both sides of the equation, it can be difficult to make definitive choice on which system works best.
Thankfully, a hybrid UC system can be the solution the company needs. A hybrid UC deployment combines aspects of on-premise and cloud-based tools to provide the necessary requirements a companies requires to modernize their communication network.
This combination of the low start-up costs, predictable low monthly subscription payments and a vendor-managed infrastructure of cloud deployment mixed with the system resiliency of an on-premise system make the hybrid solution a great option.
No matter which type of UC solution is chosen though, decision-makers should guarantee the provider offers comprehensive solutions that satisfy the company's needs. The UC platform should be integration ready and compatible with web browsers, email clients, Outlook, Microsoft Dynamics CRM, Salesforce CRM, Lync, Skype and more.
Companies shouldn't have to re-align their workflows and operations to their UC solution, their communication system should be flexibility enough to fit their current design.
Click here to learn more about how Teo Technologies provides companies with industry-leading communications solutions.
Source: https://www.teotech.com/research/news/on-premise-off-site-or-hybrid-unified-communications-which-is-right-for-your-business/
Publish Date: September 29, 2017 5:00 AM
---
PREMIUM

HigherGround, Inc.
(VIEW OUR PAGE)

HigherGround develops data collection, information storage, and interaction analytics solutions that easily transform data into actionable intelligence, enabling operational optimization, enhanced per...

(view more)

PREMIUM

Avizent Ltd
(VIEW OUR PAGE)

Advanced AI technology and Natural Language Processing delivered to clients in the Cloud that harnesses both voice and digital conversations. The focus is on building an environment where intelligent ...

(view more)

PREMIUM

ConceptCall
(VIEW OUR PAGE)

Аутсорсинговый контакт-центр ConceptCall| КонцептКолл специализируется на исходящем и входящем телемаркетинге: мы предоставляем услуги по осуществлению холодных звонков и продажи по телефону, проводим...

(view more)
---

View more from
TEO Technologies
Recent Blog Posts:
| | |
| --- | --- |
| What to know about touchpoints: Improve the customer experience | March 15, 2018 5:00 AM |
| IP phones are key ingredients in VoIP telephony success | March 9, 2018 5:00 AM |
| Call recording: An essential feature in VoIP call centers | March 5, 2018 5:00 AM |
| Is it time to upgrade your UC?: Tips, considerations and best practices | February 6, 2018 5:00 AM |
| 4 ways unified communications solutions improve your cybersecurity posture | January 31, 2018 5:00 AM |
| Are chatbots necessary in UC contact centers? | January 30, 2018 5:00 AM |
| 3 features to focus on when evaluating unified communications solutions | January 30, 2018 5:00 AM |
| Contact center modernization: The time is now  | January 19, 2018 5:00 AM |
| What to know about using instant messaging in an enterprise setting | December 13, 2017 5:00 AM |
| Security Awareness: Top Threats to UC Technology | November 30, 2017 5:00 AM |