How public transit systems benefit from UC - TEO Technologies - ContactCenterWorld.com Blog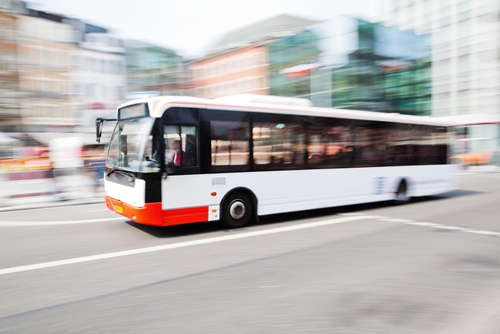 Just as the private sector has become savvy to the benefits of streamlining communication with clients and remote workers, organizations in the public sector are increasingly trying to consolidate their business information and communication technologies. Given that there are so many siloed departments in any government – municipal or otherwise – and many of them must work well together to serve the public, strong communication is vital.
A perfect example of this is in public transit systems. City transit workers need fast and efficient communication infrastructure in place to ensure that everything runs smoothly. Let's look at some of the ways that public transportation can benefit from unified communications:
Fast transit updates
Whether it's buses on the roadways or trains in the underground, transit agencies that serve the public are at the mercy of information. This includes weather, traffic conditions, known large-scale events, rider volume during peak and off-peak hours, infrastructure emergencies or glitches, coordination with law enforcement and much more. All of this data in some way impacts the day-to-day of how public transportation systems operate.
A highly interoperable UC system makes it easy for authorized transit workers to access this information as they need it from multiple devices, and also to easily stay in contact with the necessary city employees. In a metropolis such as New York City, which shuttled an estimated 5.7 million riders every day in 2015, this level of fluid coordination is needed to get passengers to their destinations safely, and on time.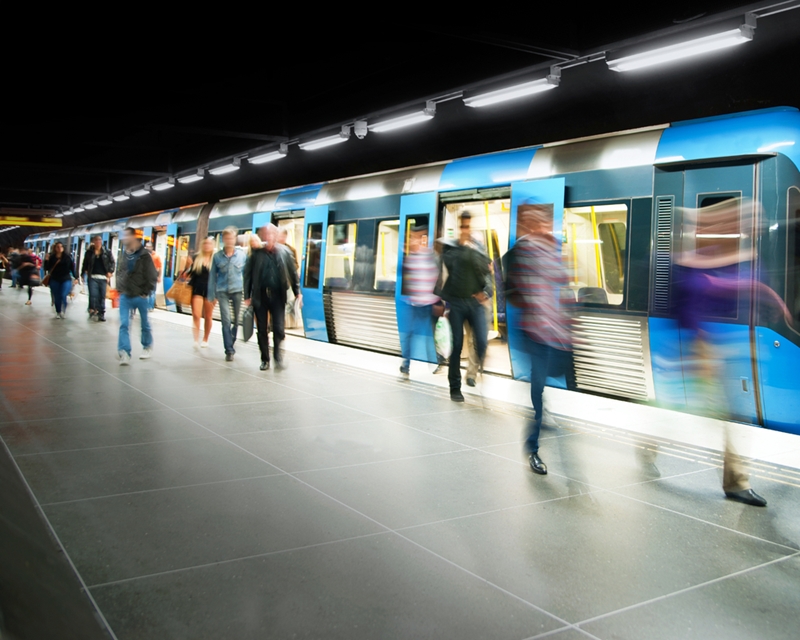 City-wide mobility and scalability
The mobile VoIP marker is booming. Technavio estimated that the space will grow at a compound annual rate of 28 percent through 2020. For municipalities with public transit systems, it's not hard to see why mobile VoIP is so extremely important. Transit operators need to be able to get in touch quickly and easily with personnel at stations, with track maintenance workers, with city law enforcement and other municipal officials. The ability to do this hinges upon having strong mobile communication, which is exactly what wireless VoIP provides. All you need is a VoIP softphone on a smartphone or other mobile device to access a complete list of contacts that can all be reached with the touch of a button. The result is a UC platform for transit operators that's as mobile as they are.
"Municipal transit infrastructure is always changing."
It's also worth noting that municipal transit infrastructure is always changing. As more transportation lines are added, or as new offices are created to support future growth of public transit, UC can be easily scaled up to support the new communication demands. For government organizations that must continually change with the times – and do so with budget constraints in mind – this flexibility is pivotal.
Unified communications provide speedy, efficient, collaborative and mobile communication that can scale up or down. For a public transit system, that's just the ticket.
Source: http://www.teotech.com/research/news/how-public-transit-systems-benefit-from-uc/
Publish Date: June 14, 2016 5:00 AM
---
PREMIUM

Future Gen International Pte Ltd
(VIEW OUR PAGE)

Outsourcing provider of English Call Centre services, Audio Transcriptions, Big Data ETL (Extract, Transform, Load) , Big Data Visualization, Big Data Predictive Model Generation

PREMIUM

HigherGround, Inc.
(VIEW OUR PAGE)

HigherGround develops data collection, information storage, and interaction analytics solutions that easily transform data into actionable intelligence, enabling operational optimization, enhanced per...

(view more)

PREMIUM

Avizent Ltd
(VIEW OUR PAGE)

Advanced AI technology and Natural Language Processing delivered to clients in the Cloud that harnesses both voice and digital conversations. The focus is on building an environment where intelligent ...

(view more)
---

View more from
TEO Technologies
Recent Blog Posts:
| | |
| --- | --- |
| What to know about touchpoints: Improve the customer experience | March 15, 2018 5:00 AM |
| IP phones are key ingredients in VoIP telephony success | March 9, 2018 5:00 AM |
| Call recording: An essential feature in VoIP call centers | March 5, 2018 5:00 AM |
| Is it time to upgrade your UC?: Tips, considerations and best practices | February 6, 2018 5:00 AM |
| 4 ways unified communications solutions improve your cybersecurity posture | January 31, 2018 5:00 AM |
| Are chatbots necessary in UC contact centers? | January 30, 2018 5:00 AM |
| 3 features to focus on when evaluating unified communications solutions | January 30, 2018 5:00 AM |
| Contact center modernization: The time is now  | January 19, 2018 5:00 AM |
| What to know about using instant messaging in an enterprise setting | December 13, 2017 5:00 AM |
| Security Awareness: Top Threats to UC Technology | November 30, 2017 5:00 AM |