3 things you probably didn't know about VoIP - TEO Technologies - ContactCenterWorld.com Blog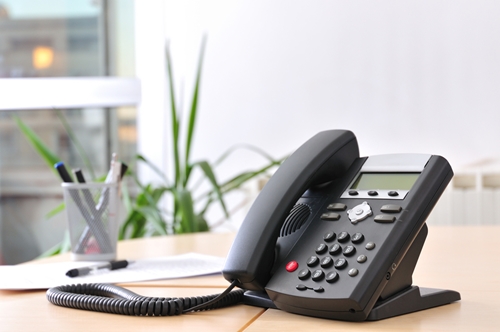 Voice over IP is well-known for having taken the business world by storm, replacing traditional telephony in organizations, thanks to its cost-efficiency, scalability and reliability. According to Transparency Market Research, the market for VoIP services will only continue to rise through 2020 at a compound annual growth rate of 9.7 percent.
The ability to send and receive audio as data packets via the Internet has made it easier to add and subtract a growing array of end points in a wide spectrum of work environments. Enterprises, schools, hotels, retail chains and medical centers are only some of the industries that have embraced VoIP, and will most likely continue to do so.
That said, even they might not not know about these three extremely useful VoIP features:
1. Email integration
Depending on the industry, email is just as heavily relied upon – if not more in some cases – as the phone is when it comes to business communication systems. According to research by the Radicati Group, users sent and received an average of 122 emails each work day in 2015. With the exception of maybe a call center, most professionals probably can't imagine what it would be like to make and receive 122 calls a day.
"Email integration with VoIP can foster more efficient communication."
Given the importance of email as a business communication tool, it comes as welcome news that VoIP – when paired with a comprehensive unified communications solution – can seamlessly integrate with a user's inbox. For example, conference call invites can be sent directly to a pre-selected email account. Voicemails can be set up to appear in a user's inbox as a sound file, which makes it easy to listen to messages on the go. Likewise, faxes and call recordings can be sent directly to an email account. For employees who often find themselves bouncing back and forth between their inbox and desk phone, email integration with VoIP can foster more efficient communication.
2. Screen sharing collaboration features
One of the most talked about benefits of unified communications is the potential for remote collaboration. In some industries, audio conferencing is enough to keep employees on the same page. But in other verticals, such as graphic design and publishing, employees may literally have to be on the same page.
For these types of situations, screen sharing can be extremely useful. While on a VoIP call or audio conference, users have the ability to share their screen with co-workers, clients, business partners as needed. This can be an especially useful feature for conference calls that may entail a tutorial, whether it's part of a proposal for a potential client, or a critique of mockups among a team of designers.
Other scenarios in which this can be extremely useful include hosted webinars within a large organization. For instance, university professors might be giving a remote lecture – some softphones allow for screen sharing with as many as 100 users. Whatever the need might be, screen sharing can be an extremely useful and informative supplement to VoIP.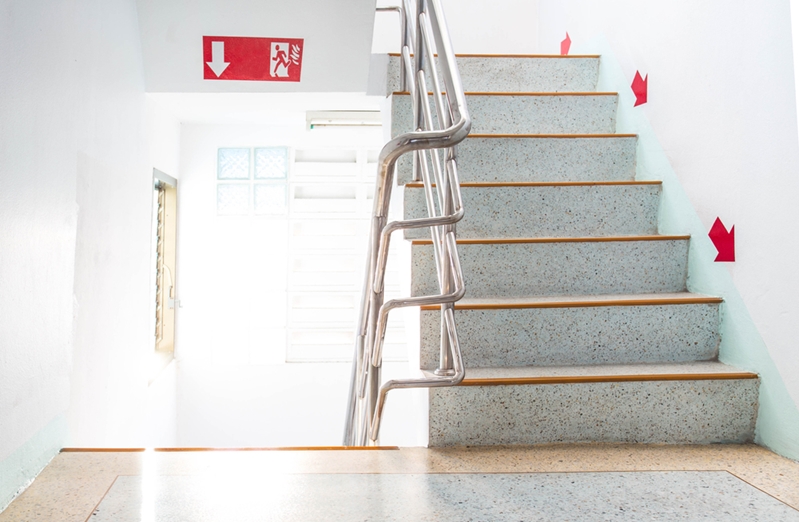 3. Emergency notification and response systems
Even if you have heard of email integration and screen sharing, you may not know that a VoIP system can also be used as an emergency notification and response system. Many people commonly make the mistake of assuming that emergency responders know exactly where a call is being made from as long as it is not on a cell phone. And while an emergency call made from some VoIP phones will supply an address, they may not supply a floor or suite number in a larger office building, or even the right compound entrance for that matter. As a result, emergency responders may end up having to refer to the building directory to figure out where they're actually going. This is especially true in calamitous events such as fires or intrusions – neither of which anyone wants to imagine happening, but are not outside the realm of possibility, and both may start in one part of the building and spread to another.
In particular, hotels, universities, financial institutions, medical centers and government compounds must have a way for first responders to know exactly where an incident has occurred upon receiving a distress call.
For all of these verticals, there are VoIP features that make it possible for emergency operators to know the exact location of any given caller. These systems also act as emergency notification platforms for personnel. All designated users of the VoIP or unified communications solution will receive a notice in one of several ways – a screen pop-up on computers, text messages to smartphones and emails – informing them of the emergency, as well as its exact location. This notification system also helps security staff respond quickly, as they too receive alert notifications.
In addition to HD voice, audio conferencing, email integration, screen sharing and more, VoIP and unified communications can help save lives in the event of an emergency. Learn more here.
Source: http://www.teotech.com/research/news/3-things-you-probably-didnt-know-about-voip/
Publish Date: January 29, 2016 5:00 AM
---
PREMIUM

Future Gen International Pte Ltd
(VIEW OUR PAGE)

Outsourcing provider of English Call Centre services, Audio Transcriptions, Big Data ETL (Extract, Transform, Load) , Big Data Visualization, Big Data Predictive Model Generation

PREMIUM

HigherGround, Inc.
(VIEW OUR PAGE)

HigherGround develops data collection, information storage, and interaction analytics solutions that easily transform data into actionable intelligence, enabling operational optimization, enhanced per...

(view more)

PREMIUM

Avizent Ltd
(VIEW OUR PAGE)

Advanced AI technology and Natural Language Processing delivered to clients in the Cloud that harnesses both voice and digital conversations. The focus is on building an environment where intelligent ...

(view more)
---

View more from
TEO Technologies
Recent Blog Posts:
| | |
| --- | --- |
| What to know about touchpoints: Improve the customer experience | March 15, 2018 5:00 AM |
| IP phones are key ingredients in VoIP telephony success | March 9, 2018 5:00 AM |
| Call recording: An essential feature in VoIP call centers | March 5, 2018 5:00 AM |
| Is it time to upgrade your UC?: Tips, considerations and best practices | February 6, 2018 5:00 AM |
| 4 ways unified communications solutions improve your cybersecurity posture | January 31, 2018 5:00 AM |
| Are chatbots necessary in UC contact centers? | January 30, 2018 5:00 AM |
| 3 features to focus on when evaluating unified communications solutions | January 30, 2018 5:00 AM |
| Contact center modernization: The time is now  | January 19, 2018 5:00 AM |
| What to know about using instant messaging in an enterprise setting | December 13, 2017 5:00 AM |
| Security Awareness: Top Threats to UC Technology | November 30, 2017 5:00 AM |