Mobile unified communications: A startup's best friend - TEO Technologies - ContactCenterWorld.com Blog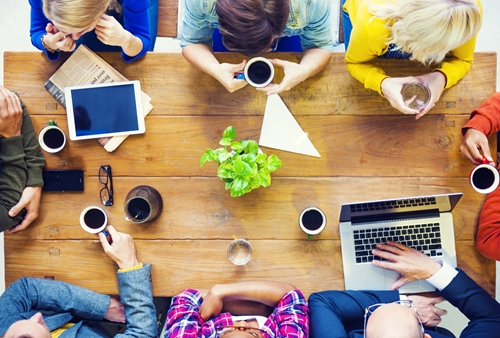 Strong business practices are built on effective communication and collaboration. A young or nascent company that wants to be taken seriously must have reliable, streamlined means of outreach externally so that it can generate interest in a product or service, forge business alliances and communicate with prospective clients. Internally, communication between workers must be multifaceted, organized, and fluid, so as to not waste time, money and effort because of broken collaboration processes.
Enter unified communications. Seamless integration of various communication portals including instant messaging, voice and video help businesses improve collaboration and outreach, thereby enhancing productivity while cutting down on early expenses, such as business travel, faced by young companies. This is especially true when mobile devices such as laptops, tablets and smartphones are incorporated into a communication strategy.
Let's take a closer look at some of ways mobile unified communications can give startups a big boost.
Remote offices
Employees and employers alike are increasingly opting for the ability to work from anywhere. According to a study by GlobalWorkplaceAnalytics.com, between 80 and 90 percent of the U.S. workforce would like to be able to work outside the office at least part time. The immediate benefit or telecommuting is greater flexibility and greater potential for productivity, since variables such as inclement weather, traffic and geographical distance are removed from the equation. That said, remote working capabilities provide startups with the added benefit of not having to pay as much for a large office space – and maybe even no office space at all. Mobile unified communications are at the root of what makes this possible.
By incorporating the use of mobile devices into a unified communications strategy, businesses make it easier for their employees to work remotely, either from a home office or a different location of their choosing. With VoIP, all an employee really needs in order to establish a reliable line of voice communication is Wi-Fi, and a laptop, tablet or smartphone.
A VoIP softphone makes it possible to turn any Internet-connected device with a microphone and speaker into a phone system. An intuitive digital dialing and options display makes it easy to sort through contact lists, check voicemail and make and receive calls. As long as a startup's employees are amenable to working from home – at least in the early days as a new company builds capital – mobile unified communications provides a great opportunity to scale back on a large, pricey office space.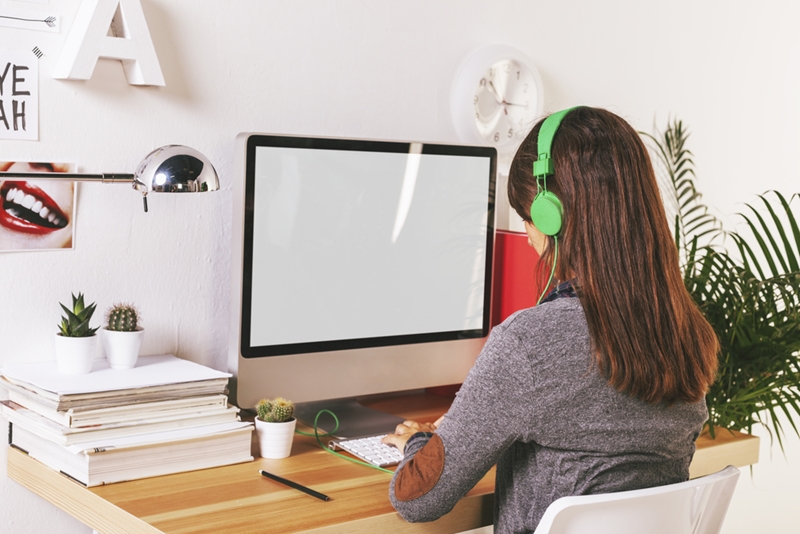 Save money with BYOD
The bring-your-own-device trend is big and getting bigger. According to a recent study by MicroMarketMonitor, the global BYOD and enterprise mobility market may be worth more than $360 billion by 2020. Granted, this growth is only possible because of unified communications accommodations being made so that employees can use personal devices such as laptops, tablets and smartphones – and maybe even wearables someday – for work-related purposes.
"BYOD is mutually beneficial to businesses and employees."
Like telecommuting, BYOD is mutually beneficial to businesses and employees, but it especially behooves startups for a number of reasons. The most immediate cost-saving opportunity comes in the form of less physical hardware that a business will have to supply for employees. Most professionals already own a personal device, and many are willing to work from this device as long as they don't incur personal expenses as a result – for example, in the form of software licensing fees.
Also, giving employees the option to communicate and work on their own devices may have the effect of limiting the amount of strain on IT staff. Issues related to user error, for example, may be more scarce because the worker is already familiar with the interface. Most help desk tickets will likely be in reference to software issues, and are less likely to be the result of a minor misunderstanding.
That having been said, these benefits can be realized only if the proper solutions are in place to ensure that employees have everything they need to be productive, and this includes business communication tools such as mobile VoIP, audio conferencing, video conferencing – if necessary – and other unified communications portals that are essential for day-to-day functions in the workplace. Thanks to mobile unified communication capabilities, obtaining these tools is easier, and more affordable than it ever has been, which is great news for startups small businesses.
Source: http://www.teotech.com/research/news/mobile-unified-communications-a-startups-best-friend/
Publish Date: January 6, 2016 5:00 AM
---
PREMIUM

Future Gen International Pte Ltd
(VIEW OUR PAGE)

Outsourcing provider of English Call Centre services, Audio Transcriptions, Big Data ETL (Extract, Transform, Load) , Big Data Visualization, Big Data Predictive Model Generation

PREMIUM

HigherGround, Inc.
(VIEW OUR PAGE)

HigherGround develops data collection, information storage, and interaction analytics solutions that easily transform data into actionable intelligence, enabling operational optimization, enhanced per...

(view more)

PREMIUM

ConceptCall
(VIEW OUR PAGE)

Аутсорсинговый контакт-центр ConceptCall| КонцептКолл специализируется на исходящем и входящем телемаркетинге: мы предоставляем услуги по осуществлению холодных звонков и продажи по телефону, проводим...

(view more)
---

View more from
TEO Technologies
Recent Blog Posts:
| | |
| --- | --- |
| What to know about touchpoints: Improve the customer experience | March 15, 2018 5:00 AM |
| IP phones are key ingredients in VoIP telephony success | March 9, 2018 5:00 AM |
| Call recording: An essential feature in VoIP call centers | March 5, 2018 5:00 AM |
| Is it time to upgrade your UC?: Tips, considerations and best practices | February 6, 2018 5:00 AM |
| 4 ways unified communications solutions improve your cybersecurity posture | January 31, 2018 5:00 AM |
| Are chatbots necessary in UC contact centers? | January 30, 2018 5:00 AM |
| 3 features to focus on when evaluating unified communications solutions | January 30, 2018 5:00 AM |
| Contact center modernization: The time is now  | January 19, 2018 5:00 AM |
| What to know about using instant messaging in an enterprise setting | December 13, 2017 5:00 AM |
| Security Awareness: Top Threats to UC Technology | November 30, 2017 5:00 AM |