What benefits can your company reap from mobile unified communications? - TEO Technologies - ContactCenterWorld.com Blog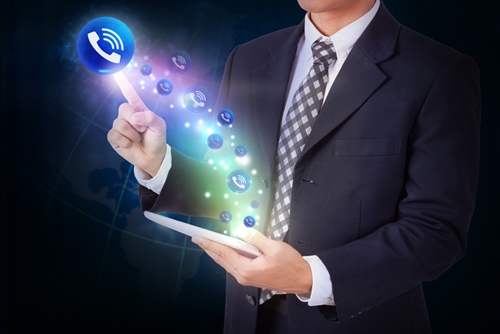 As mobility continues to be a priority for businesses, it's critical to consider how employees are leveraging their mobile devices and what capabilities they have access to. Recently, mobile unified communications have jumped to the top of many businesses' must-have lists, and the current market size demonstrates this increased adoption.
According to a report from Research and Markets, the global mobile unified communications market is set for considerable expansion over the next few years. The sector is poised to reach a value of $17.38 billion by 2019, expanding at a compound annual growth rate of more than 27 percent.
But before considering a roll-out of this type of mobile technology, it's important to understand the advantages it can offer your organization. Let's take a look at the top benefits mobile unified communications can provide:
1) Presence: Continual connections
One of the biggest perks of any unified communications platform is its ability to boost the presence of users. This advantage also comes into play with mobile UC technology, and can prove even more beneficial when company leaders consider the needs of remote staff members or employees who travel.
With mobile UC in place, workers who are out of the office never have to be out of reach. Presence statuses are a huge help here, as they can help staff members decide upon the best ways to connect with one another. These capabilities allow workers to denote their current status, including out of office, in a meeting, on vacation, etc. Using this information, co-workers can leverage top-notch communication tools including VoIP, email, messaging or video conferencing, all of which are accessible via mobile devices.
This helps to keep employees connected and productive, no matter what location they're working from.
2) Face-to-face: Even far away
"93% of communication is understood non-verbally."
One of the most powerful mobile UC tools is video conferencing, which enables employees to communicate in a face-to-face manner, even when they aren't sharing a room. What's more, screen sharing and messaging capabilities layered on top of mobile video conferencing can prove to compound the overall benefits. Using these features in conjunction with one another strengthens connections, boosts productivity and allows employees to share and collaborate in real time.
Studies have proven the importance of face-to-face communication, particularly in a business setting. According to a well-known study published in the Journal of Consulting Psychology, only 7 percent of communication is understood based on the actual verbal message. Researchers discovered that 38 percent of interpretation is vocal and 55 percent is visual. Overall, 93 percent of communication is understood non-verbally.
With video conferencing as part of a robust mobile UC strategy, staff members can take advantage of the full spectrum of communication, including the details that are communicated in a non-verbal nature. In this way, nothing is mis-interpreted, and conversation participants can benefit from a full understanding of all communication cues.
3) Security: Granular control over UC access
While protection might not be the first advantage to come to mind, mobile UC solutions can be a considerable boon for security. These mobility tools enable the IT team to better control access to the company's communications, which is particularly essential in today's enterprise environment. Employees require access to certain critically sensitive information to complete essential tasks, and with mobile UC, the enterprise can ensure that no unauthorized users are able to snoop or steal important data.
"Correctly implemented, mobile UC also gives organizations the ability to control their communications access by ensuring that all incoming calls can be routed through a business number," TechTarget contributor Michael Finneran pointed out. "Furthermore, those rich communications capabilities can be extended to remote users without jeopardizing the security of sensitive corporate information."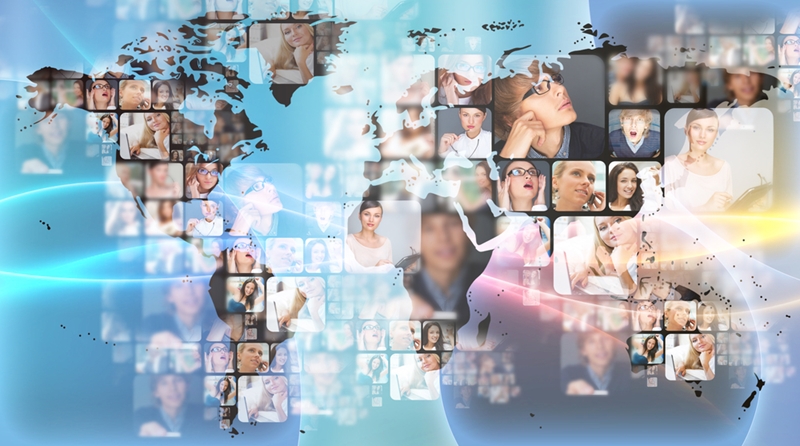 A trusted partner for success
Another critical advantage of mobile UC comes into play when companies partner with a robust provider that can offer knowledge and expertise to organizations of any size. Businesses should look for a provider that can offer a full suite of solutions to match the company's needs, and can also help integrate these into the existing infrastructure.
To find out more about how unified communications can benefit your corporation, contact Teo Technologies today.
Source: https://www.teotech.com/research/news/what-benefits-can-your-company-reap-from-mobile-unified-communications/
Publish Date: September 26, 2016 5:00 AM
---
PREMIUM

HigherGround, Inc.
(VIEW OUR PAGE)

HigherGround develops data collection, information storage, and interaction analytics solutions that easily transform data into actionable intelligence, enabling operational optimization, enhanced per...

(view more)

PREMIUM

ConceptCall
(VIEW OUR PAGE)

Аутсорсинговый контакт-центр ConceptCall| КонцептКолл специализируется на исходящем и входящем телемаркетинге: мы предоставляем услуги по осуществлению холодных звонков и продажи по телефону, проводим...

(view more)

PREMIUM

CTI Software
(VIEW OUR PAGE)

CTI Software is the creator of custom application called Davos, which complements the telephone client solutions with intelligent features such as automated call attendant, call recording and archivin...

(view more)
---

View more from
TEO Technologies
Recent Blog Posts:
| | |
| --- | --- |
| What to know about touchpoints: Improve the customer experience | March 15, 2018 5:00 AM |
| IP phones are key ingredients in VoIP telephony success | March 9, 2018 5:00 AM |
| Call recording: An essential feature in VoIP call centers | March 5, 2018 5:00 AM |
| Is it time to upgrade your UC?: Tips, considerations and best practices | February 6, 2018 5:00 AM |
| 4 ways unified communications solutions improve your cybersecurity posture | January 31, 2018 5:00 AM |
| Are chatbots necessary in UC contact centers? | January 30, 2018 5:00 AM |
| 3 features to focus on when evaluating unified communications solutions | January 30, 2018 5:00 AM |
| Contact center modernization: The time is now  | January 19, 2018 5:00 AM |
| What to know about using instant messaging in an enterprise setting | December 13, 2017 5:00 AM |
| Security Awareness: Top Threats to UC Technology | November 30, 2017 5:00 AM |