4 call center VoIP features you can't do without - TEO Technologies - ContactCenterWorld.com Blog
The benefits of voice over IP have not been lost on any industry. In fact, Transparency Market Research predicts a 9.7 compound annual growth rate in the VoIP services space through 2020. But few if any verticals have benefited from VoIP to the degree that call centers have. The scalability of VoIP, as well as the integration with other Internet-based tools make these facilities the ideal beneficiaries of Internet telephony.
Given the wide array of VoIP offerings that are now available, it's important that call centers choose a VoIP provider wisely. A good place to start is with the following three call center VoIP features:
1. Call recording
Anyone who has ever heard "this call may be recorded for quality assurance," is somewhat familiar with call recording. It's an organization's way of keeping keeping records of customer interactions as they occur. This can help call center managers audit staff performance, hone sales and support techniques and glean insight into what customers respond well to.
By and large, most call centers leverage call recording to some extent. However, it's important for call centers to use a customizable call recording tool. For example, users should be able to create unique designations as to which calls should be recorded on a given day – outbound or inbound. With on-demand call recording, they can also record any call of their choosing, and they can begin or end the recording at any point of a customer interaction. This can be extremely useful for compliance codes stating that certain sensitive information cannot be recorded for security reasons. If a call center VoIP provider doesn't offer robust call recording, consider it a deal breaker.
2. Reliable automatic call distribution
Call center managers and agents need a way to stay organized. In a facility that fields hundreds or even thousands of inbound and outbound calls everyday, this is easier said than done.
"Reliable ACD is flexible and easy to use."
Enter automatic call distribution (ACD). This critical tool is how call center managers allocate calls to agents. The goal should be to get every caller served as quickly as possible. An angry client will only be aggravated if they're forced to wait an unreasonably long time before speaking to an agent, especially if they are then told that a different agent will have to help them. Skilled-based call routing makes it possible for calls to be automatically routed to agents who are most qualified to handle a certain customer query or complaint based on user profiles. This ensures the best quality of service, which is key to achieving customer loyalty and preventing churn.
Reliable ACD is flexible and easy to use. Managers and agents should have granular control over call distribution on an intuitive user interface. Anything less runs the risk of adding more stress to an already stressful environment.
3. Barge, monitor, whisper
These features are exactly what they sound like. At any given time, managers or predetermined agents should be able to "barge" onto a call, "monitor" the call by listening in, and if necessary, "whisper" or communicate inaudibly with the agent as he or she servers the customer. These capabilities are essential for training purposes in an industry that has a historically high employee turnover rate.
Barge, monitor and whisper can also be useful for complex customer situations that may require the combined expertise of more than one agent. Rather than constantly putting the customer on hold, the second agent or supervisor can simply listen in to the call, and advise his or her co-worker without the customer's knowledge. It's a handy set of features, and one that should be offered to supplement any call center VoIP solution.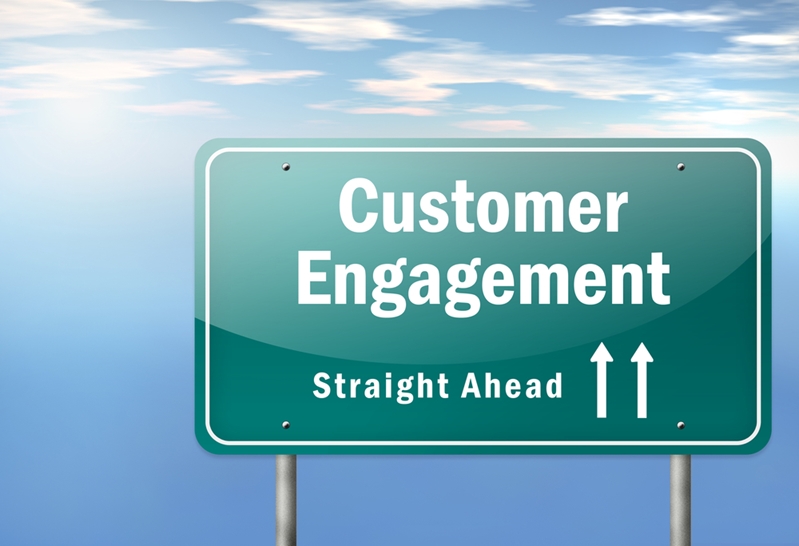 4. CRM integration
Last but not least, integration with customer relationship management software is essential to running a successful call center. A CRM solution is where all customer interactions from beginning to end are logged. The ability to have this 360-degree view in the call center is a key ingredient to strong customer service.
The inverse is also true: Sales associates, outbound marketing teams and customer support should be able to make VoIP calls to a customer or prospect from a CRM solution. This streamlines business processes, improves organization and puts all the information an employee needs to make a sale on a single pane of glass.
Don't settle for less: Make sure that your call center VoIP solution has all of the above features.
Source: http://www.teotech.com/research/news/4-call-center-voip-features-you-cant-do-without/
Publish Date: March 14, 2016 5:00 AM
---
PREMIUM

Avizent Ltd
(VIEW OUR PAGE)

Advanced AI technology and Natural Language Processing delivered to clients in the Cloud that harnesses both voice and digital conversations. The focus is on building an environment where intelligent ...

(view more)

PREMIUM

Future Gen International Pte Ltd
(VIEW OUR PAGE)

Outsourcing provider of English Call Centre services, Audio Transcriptions, Big Data ETL (Extract, Transform, Load) , Big Data Visualization, Big Data Predictive Model Generation

PREMIUM

HigherGround, Inc.
(VIEW OUR PAGE)

HigherGround develops data collection, information storage, and interaction analytics solutions that easily transform data into actionable intelligence, enabling operational optimization, enhanced per...

(view more)
---

View more from
TEO Technologies
Recent Blog Posts:
| | |
| --- | --- |
| What to know about touchpoints: Improve the customer experience | March 15, 2018 5:00 AM |
| IP phones are key ingredients in VoIP telephony success | March 9, 2018 5:00 AM |
| Call recording: An essential feature in VoIP call centers | March 5, 2018 5:00 AM |
| Is it time to upgrade your UC?: Tips, considerations and best practices | February 6, 2018 5:00 AM |
| 4 ways unified communications solutions improve your cybersecurity posture | January 31, 2018 5:00 AM |
| Are chatbots necessary in UC contact centers? | January 30, 2018 5:00 AM |
| 3 features to focus on when evaluating unified communications solutions | January 30, 2018 5:00 AM |
| Contact center modernization: The time is now  | January 19, 2018 5:00 AM |
| What to know about using instant messaging in an enterprise setting | December 13, 2017 5:00 AM |
| Security Awareness: Top Threats to UC Technology | November 30, 2017 5:00 AM |