Trends guiding the future of UC - TEO Technologies - ContactCenterWorld.com Blog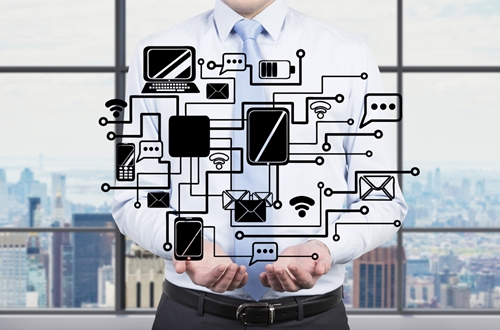 Unified communications are not a new concept within the telephony and connectivity landscapes, but its benefits and opportunities are now coming to light in big ways. Rather than using disparate programs, employees can leverage all communication tools through one platform, saving time and improving overall efficiency. A report by Allied Analytics LLP noted that UC and UC-as-a-Service provide the level of flexibility, availability and scalability that business tasks require, driving the increase in adoption.
The promises of streamlined communications and increased revenue are certainly major advantage currently reaped from UC implementations. As consumer and business preferences and needs change, UC solutions must adjust as well to ensure that users have everything they require to succeed. Let's take a look at some technology and trends that will guide the future of UC:
All about AI
Artificial Intelligence has been touted as the next big thing, alongside machine learning capabilities. These technologies are already leading to quality data and better decisions, making companies consider how they can take advantage of massive amounts of information generated by Internet of Things devices and other sources. CommsTrader contributor Rebekah Carter noted that as communications silos disappear, UC tools are beginning to use AI to give context to conversations, add more relevant content and simplify processes. This will be particularly useful to bolster collaboration opportunities and manage information effectively.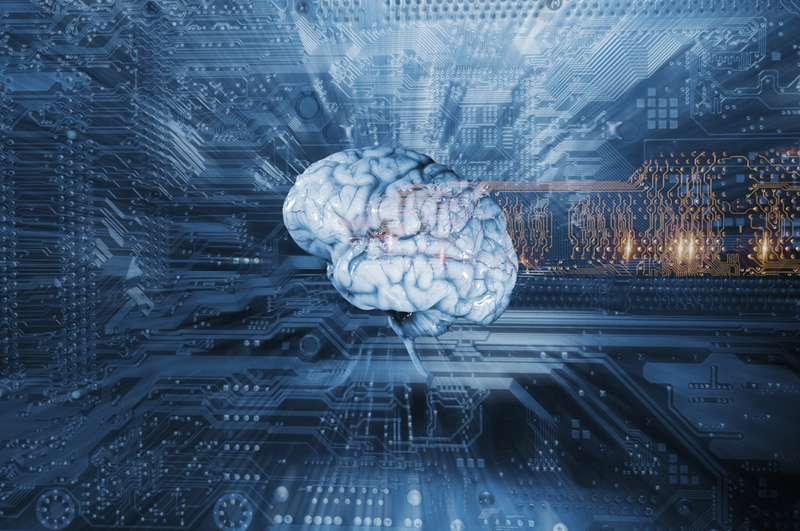 With current UC solutions, it might be necessary for employees to manually compile information they need to share, taking a lot of time and effort to complete. However, AI readily identifies relevant documents based on past information and interactions, TechTarget contributor Irwin Lazar noted. This means that any valuable data is readily available, and employees can spend more time optimizing customer service interactions rather than searching for it. AI might also have a role to place in real-time collaboration capabilities, taking care of associated tasks and workflows to simplify processes. As AI continues to evolve, it will be necessary to choose UC solutions that can integrate with these platforms.
Shifting to the cloud
On-premise legacy solutions are becoming increasingly costly and difficult to implement and maintain. Communications systems are now expected to easily upgrade and scale as needs change, a vastly different situation from traditional PBX or telephony setups. The cloud is one of the only means of providing this kind of flexibility and ensuring that UC solutions remain future-proof to adapt to any business requirements. Telecom and IT analyst firm MZA predicted that cloud UC will make up 25 percent of all line shipments this year. In addition, cloud UC is expected to overtake premise shipments within four to five years, giving organizations a definitive timeline for action.
The cloud has disrupted businesses in a variety of ways and has shown that it's here to stay. Organizations can utilize the cloud's rapidly advancing security capabilities, support features and other functions to facilitate UC interactions across virtually any device. In this way, employees can be productive no matter where they are working from and can use any hardware that they are comfortable with.
"Mobile messaging is expected to rise as a faster, more convenient way to share and receive information."
Going beyond messaging
Email is currently one of the most widely-used communication methods businesses use to connect with employees, business partners, suppliers and customers. However, email is not always as efficient or secure as it need to be. Messaging through social media apps and mobile messaging is expected to rise as a faster, more convenient way to share and receive information. Gartner analyst Noah Elkin stated that 2 percent of customer inquiries are currently made through mobile messaging, but that this method will surpass social media communications within the next two years. Messaging is more personal and user-driven, enabling collaboration and centralizing project conversations.
UC solutions will need to be able to move fluidly between messaging, sharing, calling and conferencing, while providing access to relevant information. Staff members will look to have business conversations and reduce heavy email usage in favor of quick chats. However, the volume of threads can escalate quickly, making it important to provide the right training and resources for these assets.
UC has already made a name for itself as a method to unite disparate connectivity assets and enable collaboration across departments. However, as employee and customer communication preferences change, UC solutions must adapt and adopt new technologies to support modern business requirements. The future of UC systems will likely put more emphasis on messaging capabilities, AI integration and cloud deployment. For more information on where UC solutions are headed and how you can take advantage of them, contact Teo Technologies today.
Source: https://www.teotech.com/research/news/trends-guiding-the-future-of-uc/
Publish Date: July 27, 2017 5:00 AM
---
PREMIUM

HigherGround, Inc.
(VIEW OUR PAGE)

HigherGround develops data collection, information storage, and interaction analytics solutions that easily transform data into actionable intelligence, enabling operational optimization, enhanced per...

(view more)

PREMIUM

ConceptCall
(VIEW OUR PAGE)

Аутсорсинговый контакт-центр ConceptCall| КонцептКолл специализируется на исходящем и входящем телемаркетинге: мы предоставляем услуги по осуществлению холодных звонков и продажи по телефону, проводим...

(view more)

PREMIUM

Avizent Ltd
(VIEW OUR PAGE)

Advanced AI technology and Natural Language Processing delivered to clients in the Cloud that harnesses both voice and digital conversations. The focus is on building an environment where intelligent ...

(view more)
---

View more from
TEO Technologies
Recent Blog Posts:
| | |
| --- | --- |
| What to know about touchpoints: Improve the customer experience | March 15, 2018 5:00 AM |
| IP phones are key ingredients in VoIP telephony success | March 9, 2018 5:00 AM |
| Call recording: An essential feature in VoIP call centers | March 5, 2018 5:00 AM |
| Is it time to upgrade your UC?: Tips, considerations and best practices | February 6, 2018 5:00 AM |
| 4 ways unified communications solutions improve your cybersecurity posture | January 31, 2018 5:00 AM |
| Are chatbots necessary in UC contact centers? | January 30, 2018 5:00 AM |
| 3 features to focus on when evaluating unified communications solutions | January 30, 2018 5:00 AM |
| Contact center modernization: The time is now  | January 19, 2018 5:00 AM |
| What to know about using instant messaging in an enterprise setting | December 13, 2017 5:00 AM |
| Security Awareness: Top Threats to UC Technology | November 30, 2017 5:00 AM |