5 features your VoIP system needs - TEO Technologies - ContactCenterWorld.com Blog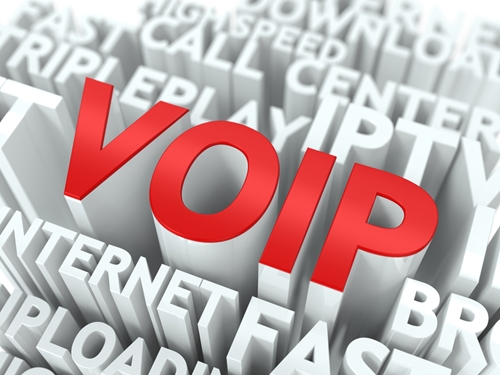 Organizations are increasingly turning to VoIP services as employees look to improve their mobility and wired services become more expensive to implement and maintain. VoIP goes above and beyond the capabilities and benefits offered by traditional deskphones to bring company communications into the digital age. However, it can be difficult to know where to start when it comes to choosing a new solution. Let's take a look at five of the major features your VoIP system should include:
1. Priority Alert and Do Not Disturb
Employees are busy with daily tasks and may not be able to take every call that comes in. However, businesses cannot afford to ignore important partners, suppliers and customers. That's why a combination of Do Not Disturb and Priority Alert functions are important to not only getting work done but ensuring that critical calls aren't missed. SMB Nation noted that DND will allow inbound calls to go straight to voicemail, preventing employees from being distracted while working to meet an urgent deadline. On the flip side of this, Priority Alert allows staff to program specific ringtones to certain telephone numbers. This will help workers to quickly recognize when certain individuals call, preserving relationships and critical opportunities.
"Voicemail transcription enables workers to just read the voicemail in their email inbox."
2. Voicemail transcription
Voicemail messages are an important part of telling workers what they need to know if they miss a call, but these communications can take a long time to listen and fully understand. Rather than hearing the same message over and over to try and decipher that telephone number the caller gave you, voicemail transcription puts the message into a text format. Software Advice noted that not only will this feature remove privacy risks, but it also enables workers to just read the voicemail in their email inbox. This can be done faster than sifting through messages and can improve the receiver's understanding. It will also be a lot easier to keep message records and ensure that follow ups happen quickly.
3. Full vendor support
Although vendor support isn't necessarily something you'll use and interact with on a daily basis, it's still a vital part of ensuring that your systems are operating according to expectations. Computerworld contributor Mike Smith noted that a capable VoIP provider should not only install your hosted system, but also provide training and support. It's not feasible for in-house IT teams to establish and lead training sessions, as they have their own tasks to focus on.
In addition, your vendor should provide continual support throughout your lifecycle with the system. This means that if an issue comes up, you can easily call on the vendor to troubleshoot and mitigate the problem. As communications solution uptime becomes more important to business operations, leaders must ensure that their vendors are available to provide guidance and manage the system appropriately.
4. UC integration
VoIP on its own can meet a large number of communication needs, but employees are increasingly looking for more options to connect in ways that they prefer. This means providing features that allow them to message, send files and collaborate effectively. TechAdvisory noted that integrating VoIP with UC systems will be essential for supporting conference calling and enabling more connection options. Interoperability between these systems empowers users to navigate features seamlessly and improve their productivity.
UC integration ensures that VoIP users have the necessary information and support on hand. Searchable platforms place relevant pieces of data together, allowing employees to improve their customer service capabilities and participate in company meetings. As UC advances and adds more functionality, it will be important for VoIP services to work well within these systems.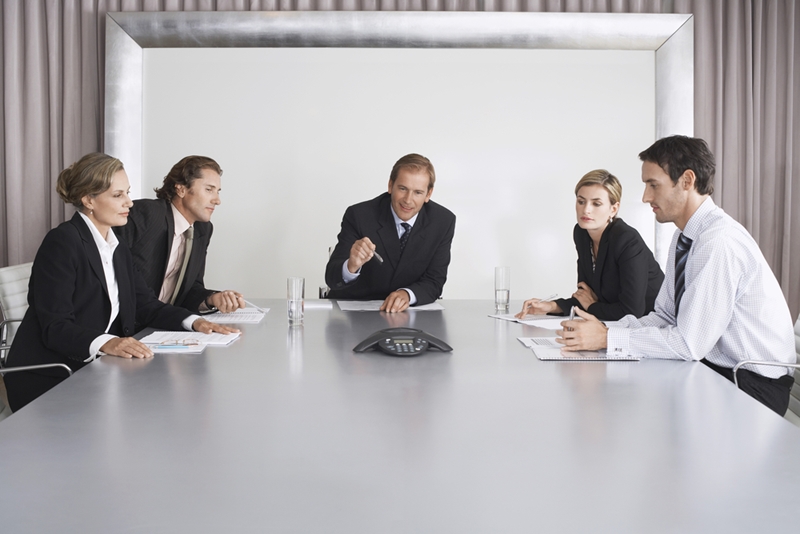 5. Auto Attendant and call routing
Auto Attendant and find-me-follow-me features are absolutely essential to VoIP solutions and will greatly benefit business users. The VoIP Report noted that the Auto Attendant provides a tailored professional greeting for callers, along with a menu of options to choose from. Their selections will help them get to the appropriate destination to get the assistance they need from the very beginning. The ability to deliver quick, knowledgeable guidance will establish an efficient and professional reputation.
Organizations can also leverage find-me-follow-me features to ensure that the call is answered the first time. This function allows employees to create a list of alternate numbers where you can be reached before the caller is sent to voicemail. If you're out of the office, for example, it will ring at your deskphone first, and then possibly be sent to your mobile device or your home phone. Constant availability will be essential to quality customer service and revenue opportunities.
VoIP features are essential to consider when looking at solution options. These five important functions should serve as a base for your decision and will guide you to the best option for your needs. For more information on what VoIP features will benefit your organization, contact Teo Technology today.
Source: https://www.teotech.com/research/news/5-features-your-voip-system-needs/
Publish Date: July 31, 2017 5:00 AM
---
PREMIUM

HigherGround, Inc.
(VIEW OUR PAGE)

HigherGround develops data collection, information storage, and interaction analytics solutions that easily transform data into actionable intelligence, enabling operational optimization, enhanced per...

(view more)

PREMIUM

Avizent Ltd
(VIEW OUR PAGE)

Advanced AI technology and Natural Language Processing delivered to clients in the Cloud that harnesses both voice and digital conversations. The focus is on building an environment where intelligent ...

(view more)

PREMIUM

ConceptCall
(VIEW OUR PAGE)

Аутсорсинговый контакт-центр ConceptCall| КонцептКолл специализируется на исходящем и входящем телемаркетинге: мы предоставляем услуги по осуществлению холодных звонков и продажи по телефону, проводим...

(view more)
---

View more from
TEO Technologies
Recent Blog Posts:
| | |
| --- | --- |
| What to know about touchpoints: Improve the customer experience | March 15, 2018 5:00 AM |
| IP phones are key ingredients in VoIP telephony success | March 9, 2018 5:00 AM |
| Call recording: An essential feature in VoIP call centers | March 5, 2018 5:00 AM |
| Is it time to upgrade your UC?: Tips, considerations and best practices | February 6, 2018 5:00 AM |
| 4 ways unified communications solutions improve your cybersecurity posture | January 31, 2018 5:00 AM |
| Are chatbots necessary in UC contact centers? | January 30, 2018 5:00 AM |
| 3 features to focus on when evaluating unified communications solutions | January 30, 2018 5:00 AM |
| Contact center modernization: The time is now  | January 19, 2018 5:00 AM |
| What to know about using instant messaging in an enterprise setting | December 13, 2017 5:00 AM |
| Security Awareness: Top Threats to UC Technology | November 30, 2017 5:00 AM |