Biggest benefits you can yield from VoIP solutions - TEO Technologies - ContactCenterWorld.com Blog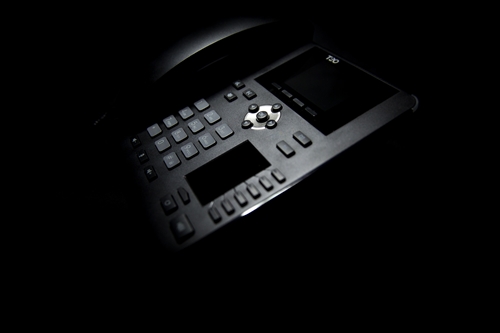 Technology enables business professionals to communicate in new and innovative ways that weren't previously possible. Hardware and software assets are constantly evolving and improving to bring advanced capabilities and expand options to work effectively. Simultaneously, these improved options are increasingly replacing legacy infrastructure such as the plain old telephone system (POTS) to bring businesses into the next century of efficient operations and quality customer service.
It's becoming more obvious that POTS, among other older solutions, are no longer viable for meeting needs of modern organizations. Voice over Internet Protocol (VoIP) options are emerging as the answer to bridging the gap into digital telephony while providing the features that companies expect from their communications devices. Let's take a look at the biggest benefits you can yield from using VoIP solutions:
1. Cost savings
Traditional wired infrastructure requires a significant amount of investment to support. Not only must the wires be set up, but organizations must also purchase phones for each employee and establish services according to group needs. In these setups, it was often difficult to provision quickly or scale down solutions, leaving workers stuck with their available resources.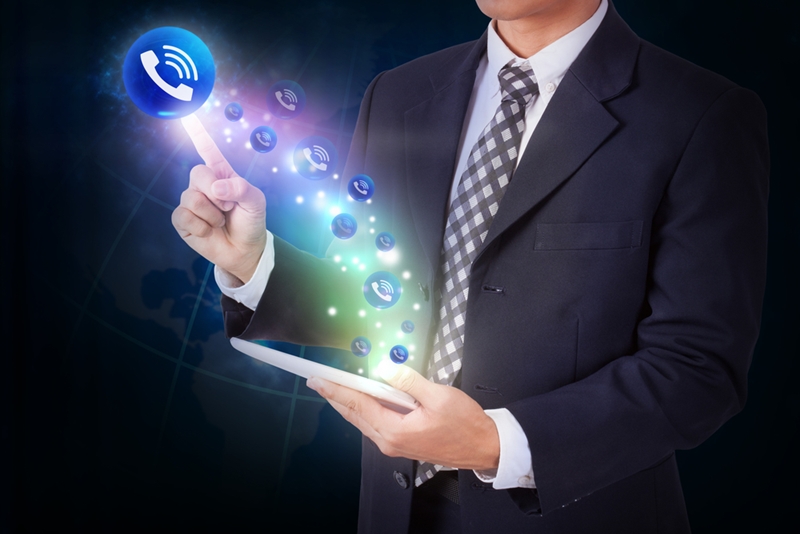 VoIP is not only more flexible, it's also less costly than its predecessors. The cost of implementation is considerably lower, particularly if paired with cloud and internet services. TechAdvisory noted that VoIP users can communicate at drastically lower rates due to internet connectivity. This is particularly advantageous for long-distance calls, which could often add up under legacy solutions. Organizations can choose from a variety of different packages, enabling them to provision their system according to the size of the company, specific business needs and available budget.
2. Comprehensive list of features
With POTS-based communications, users were limited to certain features like voicemail, call forwarding and caller ID. While these capabilities were once revolutionary, users are looking for more out of their communications system. Organizations can use features like fax, find-me-follow-me and videoconferencing from their VoIP device. Houston Chronicle contributor Alexis Writing noted that VoIP enables employees to stay in touch with co-workers and clients no matter where they are. Staff can collaborate effectively over documents and discuss important details without needing to be in the same room.
"Even while you are abroad attending to meetings, you still have the capacity to attend other important meetings in the home office without having to worry about being physically present," Writing wrote.
VoIP adds mobility on top of comprehensive features to meet the needs of a new generation. Many VoIP solutions come with app versions to support mobile usage and remote work opportunities. Thanks to these capabilities, employees no longer are tied down to a desk - they can work from home, meet with clients or complete tasks in the field. This not only improves productivity, but can also significantly bolster customer service.
"VoIP doesn't require any technical expertise to implement."
3. Ease of use
One of the biggest benefits of VoIP is that it's not only easy to provision, but it's also simply to install and use. Huffington Post contributor AJ Agrawal noted that VoIP doesn't require any technical expertise to implement, as providers often give a full briefing to help roll out and maintain the system. There's no need to bring in any additional hardware - all you need is a reliable internet connection and enough bandwidth to support calling needs. Vendors often handle everything to support your VoIP solution, enabling your IT team to focus on other initiatives.
VoIP's simplicity of use and installation is a critical change of pace away from traditional communications systems. Organizations don't have to fuss with wires or additional hardware. Users can leverage a number of different devices while keeping the same number. This ensures that they are always accessible and can complete necessary tasks, no matter where they decide to work for the day. The ease of use makes VoIP a valuable asset for modern communication setups.
VoIP isn't a new concept, but it's steadily becoming more popular. As more organizations move away from legacy systems, VoIP will be an essential addition to your infrastructure. This technology alongside unified communications solutions can bring considerable benefits and improve business collaboration opportunities. To find out more about the value of VoIP solutions, contact Teo Technologies today.
Source: https://www.teotech.com/research/news/biggest-benefits-you-can-yield-from-voip-solutions/
Publish Date: July 13, 2017 5:00 AM
---
PREMIUM

HigherGround, Inc.
(VIEW OUR PAGE)

HigherGround develops data collection, information storage, and interaction analytics solutions that easily transform data into actionable intelligence, enabling operational optimization, enhanced per...

(view more)

PREMIUM

CTI Software
(VIEW OUR PAGE)

CTI Software is the creator of custom application called Davos, which complements the telephone client solutions with intelligent features such as automated call attendant, call recording and archivin...

(view more)

PREMIUM

Future Gen International Pte Ltd
(VIEW OUR PAGE)

Outsourcing provider of English Call Centre services, Audio Transcriptions, Big Data ETL (Extract, Transform, Load) , Big Data Visualization, Big Data Predictive Model Generation
---

View more from
TEO Technologies
Recent Blog Posts:
| | |
| --- | --- |
| What to know about touchpoints: Improve the customer experience | March 15, 2018 5:00 AM |
| IP phones are key ingredients in VoIP telephony success | March 9, 2018 5:00 AM |
| Call recording: An essential feature in VoIP call centers | March 5, 2018 5:00 AM |
| Is it time to upgrade your UC?: Tips, considerations and best practices | February 6, 2018 5:00 AM |
| 4 ways unified communications solutions improve your cybersecurity posture | January 31, 2018 5:00 AM |
| Are chatbots necessary in UC contact centers? | January 30, 2018 5:00 AM |
| 3 features to focus on when evaluating unified communications solutions | January 30, 2018 5:00 AM |
| Contact center modernization: The time is now  | January 19, 2018 5:00 AM |
| What to know about using instant messaging in an enterprise setting | December 13, 2017 5:00 AM |
| Security Awareness: Top Threats to UC Technology | November 30, 2017 5:00 AM |
Industry Champion Award Leaderboard