Telephony on an SMB budget - TEO Technologies - ContactCenterWorld.com Blog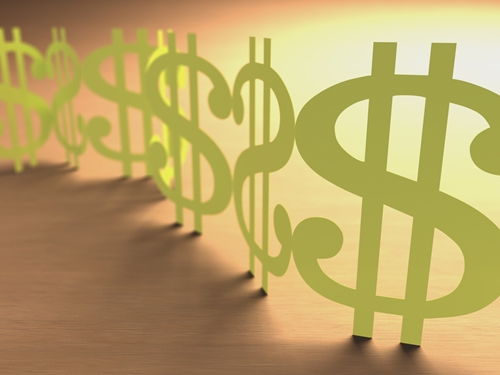 Small and midsized organizations have to adhere to strict budgets when investing in the necessary technology for proper business function. Growing companies don't necessarily have growing IT spend - so they have to find creative ways to work within the IT budgets they do have.
Sometimes, even that meager budget may decrease. For instance, Techaisle reported at the beginning of 2016 that overall, in the U.S., it looked like small-business IT budgets would remain stagnant at $188 billion. What's more, while 52 percent of small businesses claimed technology helped drive the direction of their organizations, many SMBs had decreased their IT budget by between 2 and 6 percent for the year.
Cloud telephony solutions are a necessity in times like these. These cloud-based tools offer organizations a way to invest in solutions that will last and that will add the most value to their operations. The cloud gives SMBs the right tools and technologies to communicate more effectively, collaborate more efficiently and, at the end of the day, save money on their IT budgets.
"The cloud gives SMBs the right tools to communicate more effectively."
The cost-effectiveness of the cloud
In general, cloud computing offers small businesses a competitive advantage when it comes to their IT strategies. Smaller businesses with smaller budgets don't have to worry about spending too much on their computing environments up front. This is because instead of having to invest in expensive physical servers and networking equipment, SMBs simply pay someone else to manage those physical assets, while they get the full benefit of the computing power. This means that SMBs have less capital expense (fewer upfront costs) and more operational expense (monthly payments spread out over a period of time).
In addition, most cloud tools are set up on a pay-as-you-go plan, which helps organizations utilize the full range of their computing services without wasting any of their potential. An Anthesis Group study from 2015 found that around 30 percent of servers around the world are sitting unused in data centers - sucking up energy, and therefore money, without contributing much to the overall computing environment. With the cloud, organizations don't have to worry that they're paying for something they're not using. Instead, because cloud solutions utilize a pay-as-you-go structure, organizations can simply sign up for the technology they're using and not have to deal with overpaying the electricity bill or wasting precious resources.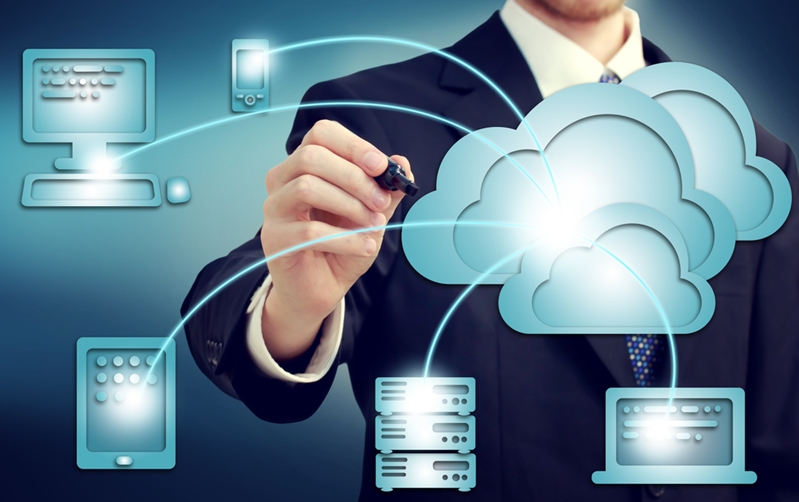 Cloud and telephony go hand in hand
That cost-effectiveness translates to telephony solutions, as well. In 2015, a Harvard Business Review Analytics Services study of 451 IT executives found that collaboration was the top driver of cloud computing adoption - and for good reason. With cloud-based tools, organizations don't have to invest in on-premises solutions that would need updating every so often and that would cost money each time to upgrade.
PC World contributor Tasso Mangos noted that the advent of the cloud cleaved the divide between enterprise technology and the small businesses that previously couldn't afford it. With the cloud, SMBs were able to forgo the "hefty upfront cost," as Mangos wrote, by investing in these managed services with predictable monthly payments - like cloud-based telephony solutions and unified communications tools.
"Cloud computing allows you to deploy the same systems that are used by Fortune 500 companies, only scaled to the size you need," Mangos stated. "You just choose your level in the same way you pick your phone plan, with the option to add in other features as needed. If you have employees, business partners and important customers spread across different cities, states or countries, you can save on travel costs by allowing everyone to collaborate online instead of in face-to-face meetings."
In this way, SMBs can have enterprise-level technology and enjoy the added productivity and efficiency benefits that come with the cloud without having to spend enterprise-level money. Many organizations have already found these benefits appealing; according to TechTarget contributor Irwin Lazar from Nemertes Research, 44 percent of companies deploying cloud telephony services are doing so primarily to reduce costs.
For more information about cloud-based telephony systems and UC solutions, get in touch with the experts at Teo Technologies today.
Source: https://www.teotech.com/research/news/telephony-on-an-smb-budget/
Publish Date: March 30, 2017 5:00 AM
---
PREMIUM

HigherGround, Inc.
(VIEW OUR PAGE)

HigherGround develops data collection, information storage, and interaction analytics solutions that easily transform data into actionable intelligence, enabling operational optimization, enhanced per...

(view more)

PREMIUM

CTI Software
(VIEW OUR PAGE)

CTI Software is the creator of custom application called Davos, which complements the telephone client solutions with intelligent features such as automated call attendant, call recording and archivin...

(view more)

PREMIUM

Avizent Ltd
(VIEW OUR PAGE)

Advanced AI technology and Natural Language Processing delivered to clients in the Cloud that harnesses both voice and digital conversations. The focus is on building an environment where intelligent ...

(view more)
---
View more from
TEO Technologies
Recent Blog Posts:
| | |
| --- | --- |
| What to know about touchpoints: Improve the customer experience | March 15, 2018 5:00 AM |
| IP phones are key ingredients in VoIP telephony success | March 9, 2018 5:00 AM |
| Call recording: An essential feature in VoIP call centers | March 5, 2018 5:00 AM |
| Is it time to upgrade your UC?: Tips, considerations and best practices | February 6, 2018 5:00 AM |
| 4 ways unified communications solutions improve your cybersecurity posture | January 31, 2018 5:00 AM |
| Are chatbots necessary in UC contact centers? | January 30, 2018 5:00 AM |
| 3 features to focus on when evaluating unified communications solutions | January 30, 2018 5:00 AM |
| Contact center modernization: The time is now  | January 19, 2018 5:00 AM |
| What to know about using instant messaging in an enterprise setting | December 13, 2017 5:00 AM |
| Security Awareness: Top Threats to UC Technology | November 30, 2017 5:00 AM |
Industry Champion Award Leaderboard