What's missing from your UC solution? - TEO Technologies - ContactCenterWorld.com Blog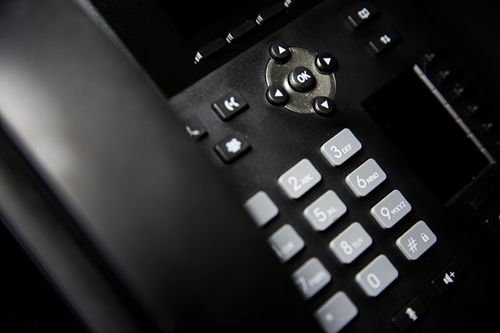 One of the top characteristics of unified communications is right there in the name - a system that isn't unified and holistic in nature simply won't provide the key capabilities that today's businesses require.
In the current corporate environment, UC technology has become an increasingly important linchpin of enterprise activity. And as more organizations seek to initiate bring-your-own-device, teleworking and other innovative working styles, the ability to collaborate and communicate with co-workers and partners will be that much more critical.
The best UC solutions are those that provide all of a business's essential communication and collaboration tools from a single interface. Having to switch between platforms and windows isn't just frustrating - it's also a time-consuming process that can considerably impact overall productivity.
It's time for decision-makers to take another look at their unified communications suite to ensure that their employees have everything they need for success. In this way, a critical question to ask is, "What's missing from my UC?"
Email integration
Email is an absolute essential for communication today. However, when a company deploys a new UC solution, they may elect to keep their existing email platform. After all, familiarity is important for end users, and administrators don't want to spend time, effort and financial capital fixing what isn't broken.
"UC has become an increasingly important linchpin of enterprise activity."
In these situations, your UC solution should be able to support integration with top email platforms like Gmail, Microsoft Exchange, Office 365, Yahoo Mail and others. Appropriately linking your UC platform with your email enables important assets like call recording, voicemails and conference call invites to be sent directly to users' main inbox. This helps establish a truly unified platform for communication and collaboration.
Building off email, TechTarget contributor Chris Partsenidis noted that the ability to integrate with other third-party applications is key. This extends particularly to the organization's customer relationship management platform, which can be carried out via a plug-in or specially created API.
Instant Message and Presence
When it first emerged, instant messaging was mainly viewed through a social lens, and not necessarily immediately applied to business. After all, with voice and conference calling alongside email, many companies didn't see the need for instant messaging.
Times have changed greatly since then, though, and IM capabilities have grown to become an important piece of the UC puzzle. Instant messages bridge the gap between phone calls and email, providing a faster and more streamlined way to immediately get in touch with co-workers or clients.
In fact, instant messaging isn't just a powerful tool for staff members - it's also become a top communication method among consumers as well. One study found that 90 percent of customers would choose messaging as their preferred communication channel.
However, a UC solution that only provides messaging simply isn't complete. This powerful communication feature should be coupled with presence capabilities, allowing other users to see who is available at that particular moment. Presence ensures that messages aren't sent to an employee who has already logged off for the day, reducing the chance that time-sensitive communications fall through the cracks.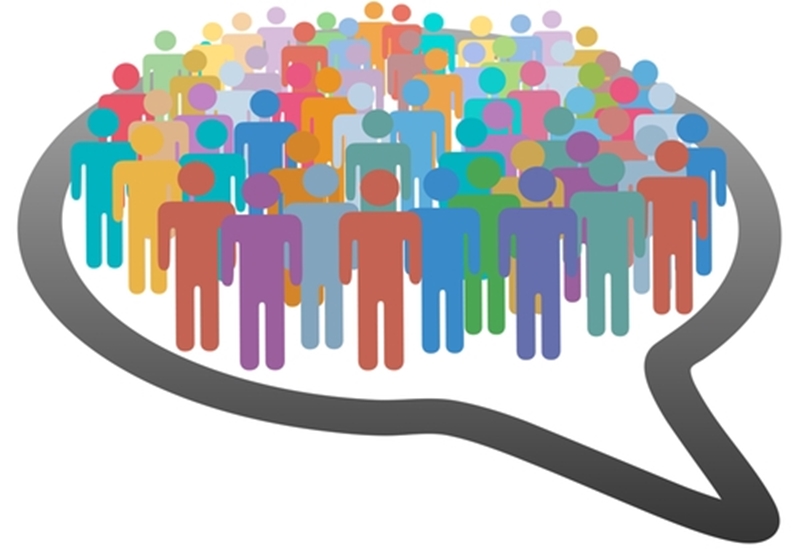 Cloud and mobile accessibility
Many organizations have made the switch to cloud-based or as-a-service UC solutions, and it isn't difficult to see why. A UC platform that lives on the company's premises and is only accessible on location doesn't provide much value for those operating outside of the office. If your current UC can't support remote workers or mobile capabilities, it is definitely missing an essential capability.
The ability to leverage the UC solution while away from the office is another feature that's only becoming increasingly critical. Global Workplace Analytics noted that teleworking is on the rise - overall, 3.7 million people hold positions that enable them to work from home at least half of the time, and this working style has increased by more than 100 percent among non-self employed staff members since 2005.
It's also worth pointing out that organizations that still utilize on-premise and non-mobile accessible UC solutions are missing out on considerable cost savings. An on-premise solution means the company's own internal IT workers are responsible for updating, maintaining and ensuring the performance of the hardware backing the system as well as the software element. A cloud-based solution, on the other hand, is managed and maintained by the service provider, translating to cost savings as well as more time for your IT staff members to devote to other, mission-critical initiatives.
However, cloud and mobile capabilities don't have to be mutually exclusive. Some organizations may prefer a hybrid deployment configuration that marries the best of on-site and cloud solutions. The best UC providers should support an array of installment options to ensure that you can select the one that suits your business's unique needs.
"Collaboration has never been more streamlined or stress-free."
Conference calling and screen sharing
It should go without saying that a UC solution that doesn't offer conference calling is definitely missing a main piece. However, it's most beneficial to find a solution that provides other collaboration features - chief among these is screen sharing.
Consider you're on a conference call with your co-workers and you'd like to talk through an extensive spreadsheet. As opposed to distributing this document separately and then discussing it on the call without the benefit of a visual element, you can instead initiate screen sharing. In this way, everyone remains on the same page, and can view the document together in real-time. Collaboration has never been more streamlined or stress-free.
Robust customer support
Finally, your UC solution provider should also offer robust customer support to solve any issue or answer any question. Vendors that make customers jump through hoops like recorded messages or scripted responses aren't providing the value they should.
While you may think that a UC solution that includes all of these elements - and more - would be exceedingly hard to find, you need look no further than Teo Technologies. Teo offers the most complete unified communications services portfolio, supporting an array of critical features that can be deployed on-premise, in the cloud or in a hybrid configuration. To find out more, contact the experts at Teo Technologies today.
Source: https://www.teotech.com/research/news/whats-missing-from-your-uc-solution/
Publish Date: October 31, 2017 5:00 AM
---
PREMIUM

ConceptCall
(VIEW OUR PAGE)

Аутсорсинговый контакт-центр ConceptCall| КонцептКолл специализируется на исходящем и входящем телемаркетинге: мы предоставляем услуги по осуществлению холодных звонков и продажи по телефону, проводим...

(view more)

PREMIUM

CTI Software
(VIEW OUR PAGE)

CTI Software is the creator of custom application called Davos, which complements the telephone client solutions with intelligent features such as automated call attendant, call recording and archivin...

(view more)

PREMIUM

Avizent Ltd
(VIEW OUR PAGE)

Advanced AI technology and Natural Language Processing delivered to clients in the Cloud that harnesses both voice and digital conversations. The focus is on building an environment where intelligent ...

(view more)
---

View more from
TEO Technologies
Recent Blog Posts:
| | |
| --- | --- |
| What to know about touchpoints: Improve the customer experience | March 15, 2018 5:00 AM |
| IP phones are key ingredients in VoIP telephony success | March 9, 2018 5:00 AM |
| Call recording: An essential feature in VoIP call centers | March 5, 2018 5:00 AM |
| Is it time to upgrade your UC?: Tips, considerations and best practices | February 6, 2018 5:00 AM |
| 4 ways unified communications solutions improve your cybersecurity posture | January 31, 2018 5:00 AM |
| Are chatbots necessary in UC contact centers? | January 30, 2018 5:00 AM |
| 3 features to focus on when evaluating unified communications solutions | January 30, 2018 5:00 AM |
| Contact center modernization: The time is now  | January 19, 2018 5:00 AM |
| What to know about using instant messaging in an enterprise setting | December 13, 2017 5:00 AM |
| Security Awareness: Top Threats to UC Technology | November 30, 2017 5:00 AM |