Why contextual communications could be the next step for UC - TEO Technologies - ContactCenterWorld.com Blog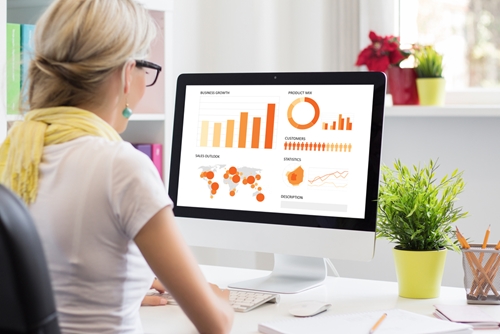 Communications solutions have changed a lot over the years. Business-facing software is evolving to be more user friendly, but is also adding in complexity as users seek more connection options. Intricacies often mean that employees are spending more time using these tools, without actually communicating effectively.
Getting the message across and providing information related to specific interactions is important to collaborating effectively and delivering quality customer service. However, many unified communications setups are becoming too complicated to fulfill these objectives effectively and bring expected benefits. Contextual communications could be just the thing to revitalize UC and serve as the next step for business connectivity and collaboration opportunities.
Integrated and immediate solutions
The biggest issue with current UC systems is that they might not integrate well with your other essential business assets. Stand-alone UC might have once been capable of serving company needs, but it's becoming increasingly necessary to ensure interoperability between UC, customer relationship management and social solutions, among others. These systems must be more immediate and integrated into the way customers and employees are working, resembling how we interact with mobile devices in our personal lives, Wired contributor Paul Pluschkell wrote.
Contextual communications aims to achieve these goals by collaborating in real time while accessing critical resources for information. For example, an employee could initiate a video conference between customers and other business entities while using CRM software to solve problems and understand the background of the situation. Customers and staff can more easily leverage a variety of tools to communicate in real time and access the necessary data to guide decisions.
"The real time enterprise of the future will be able to communicate with its employees and customers in context — at the right time, with the right people, in the right application," Pluschkell wrote. "This is the future of enterprise communications."
Better productivity and efficiency
As with UC, contextual communications promises major improvements to overall operations, particularly boosting productivity and efficiency. Siloed apps and solutions can no longer support changing business and consumer needs. Universal interoperability could have the meaningful impact of real-time communications and ensure that it's easier to resume tasks, even after being interrupted.
ITProPortal contributor Rob Pickering noted that enabling rich interactions where we can communicate seamlessly with each other and the application is vital to the evolution of collaboration capabilities.
Using a common set of protocols, contextual communications promises that sharing can happen from a number of different platforms without needing plugins. Delivering quality designed interactions to meet user needs on whatever device they choose will become a valuable commodity. Adding a video or screen share option will create a more effective support environment and boost collaboration potential. This will ensure that employees can be more productive in their activities and be more effective in their positions.
"Use IoT and contextual communications to share information in easy, digestible ways."
Alignment with emerging trends
Contextual communications also reinforces the emergence of connected objects within the Internet of Things, as these devices can contribute a significant amount of information. No Jitter contributor Perry Price noted that IoT provides immediate access to data and can be used to improve business outcomes, notably within communications. Health care, in particular, can benefit from this shift as doctors can use IoT and contextual communications to share information in easy, digestible ways. The union of these solutions ensure that data is quickly analyzed and shared across all approved devices to improve care coordination and better monitor patient outcomes. Increased communication also empowers patients to be more engaged in their treatment and stay healthy.
"At its core, unified communications is a set of collaboration tools that communicate over a shared network to make real-time information sharing across multiple devices and media types between people easier," Price wrote. "When it comes to the vast amount of data being produced by IoT devices, how that data is carried and in what ways the information is being relayed matters."
UC by itself has brought a number of critical business benefits. As communication needs continue to shift, it will be important for UC to adopt contextual communications capabilities and achieve interoperability with other critical company assets. To find out more about how UC is continuing to advance, contact Teo Technologies today.
Source: https://www.teotech.com/research/news/why-contextual-communications-could-be-the-next-step-for-uc/
Publish Date: July 13, 2017 5:00 AM
---
PREMIUM

Future Gen International Pte Ltd
(VIEW OUR PAGE)

Outsourcing provider of English Call Centre services, Audio Transcriptions, Big Data ETL (Extract, Transform, Load) , Big Data Visualization, Big Data Predictive Model Generation

PREMIUM

HigherGround, Inc.
(VIEW OUR PAGE)

HigherGround develops data collection, information storage, and interaction analytics solutions that easily transform data into actionable intelligence, enabling operational optimization, enhanced per...

(view more)

PREMIUM

ConceptCall
(VIEW OUR PAGE)

Аутсорсинговый контакт-центр ConceptCall| КонцептКолл специализируется на исходящем и входящем телемаркетинге: мы предоставляем услуги по осуществлению холодных звонков и продажи по телефону, проводим...

(view more)
---

View more from
TEO Technologies
Recent Blog Posts:
| | |
| --- | --- |
| What to know about touchpoints: Improve the customer experience | March 15, 2018 5:00 AM |
| IP phones are key ingredients in VoIP telephony success | March 9, 2018 5:00 AM |
| Call recording: An essential feature in VoIP call centers | March 5, 2018 5:00 AM |
| Is it time to upgrade your UC?: Tips, considerations and best practices | February 6, 2018 5:00 AM |
| 4 ways unified communications solutions improve your cybersecurity posture | January 31, 2018 5:00 AM |
| Are chatbots necessary in UC contact centers? | January 30, 2018 5:00 AM |
| 3 features to focus on when evaluating unified communications solutions | January 30, 2018 5:00 AM |
| Contact center modernization: The time is now  | January 19, 2018 5:00 AM |
| What to know about using instant messaging in an enterprise setting | December 13, 2017 5:00 AM |
| Security Awareness: Top Threats to UC Technology | November 30, 2017 5:00 AM |