What to know about using instant messaging in an enterprise setting - TEO Technologies - ContactCenterWorld.com Blog
When it first emerged, instant messaging didn't immediately find a foothold in business settings. After all, it was mainly used for more leisurely pursuits, including communicating with friends and family.
Much has changed in recent years, however, and now instant messaging represents a critical element of enterprise unified communications, especially within organizations with remote or traveling employees. Instant messaging has much to offer when leveraged effectively and efficiently in the corporate world, particularly when paired with advanced online presence settings.
Let's take a look at what you should know about including instant messaging in your company's unified communications infrastructure:
Instant messaging and online presence: By the numbers
Instant messaging and online presence technology are now being increasingly utilized in corporate settings, and the statistics help to demonstrate the reasons driving these investments:
It's preferred by customers: According to data gathered by Inc. contributor Nicolas Cole, 92 percent of consumers noted that they feel more satisfied with their overall brand journey when there is a chat feature available to them. By comparison, 88 percent identified voice calling and 85 percent identified email as a leading communication option that contributes to the buying experience.
It can boost productivity: A recent survey from Software Advice found that 21 percent of companies experience a moderate to significant increase in productivity when employees have access to online presence and instant messaging.
It makes communication more efficient: The same survey found that instant message and online presence can help support quicker resolution of simple questions and issues. Overall, 75 percent of workers said it can reduce calls and 66 percent noted it lessens emails, helping to raise overall productivity.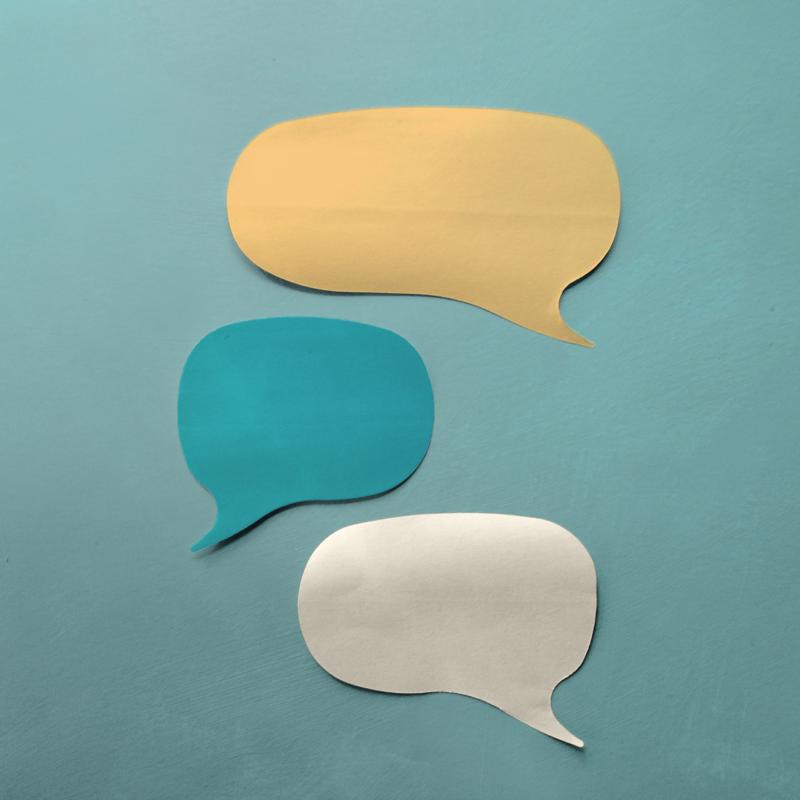 Pairing instant messaging with online presence
One of the most effective ways to make use of instant messaging in a corporate setting is to combine it with the essential features of online presence. In this way, staff members have more details about their co-workers' availability before sending an instant message, helping to eliminate missed messages or otherwise inefficient use of UC technology.
The Software Advice survey discovered that the majority of companies experience some level of productivity increase thanks to employee use of presence settings. This includes 7 percent that noted a significant increase, 16 percent that saw a moderate increase and 24 percent of businesses which experienced at least a minimal rise in worker productivity.
"21% of companies experience a moderate to significant increase in productivity when employees have access to online presence and instant messaging."
Despite initial concerns on the part of enterprise leaders, most organizations don't find online presence distracting - on the contrary, it can help support use of overall unified communications by providing status updates as to the best times for connections and cooperation.
"Collaboration is interruption: If you didn't have to work with others, you could get right down to work, but part of work is coordinating with others, and it takes extra effort and time for that coordination to take place," noted Gartner analyst Bern Elliot.
How to leverage IM and online presence: Top use cases
In order to reap the most benefits from instant messaging and online presence UC features, it's important that company leaders take the time to consider potential use cases. Many organizations across industry sectors have found success by putting instant messaging and online presence to work for their company in the following ways:
To unite geographically separated workers: Now that more enterprises are offering remote work opportunities for staff members, it's critical that geographically dispersed employees have efficient means to remain connected with one another. Instant messaging supported by online presence can provide co-workers with a quick and effective channel to get questions answered and collaborate.
To support other communication channels: Instant messaging and online presence don't have to be utilized in a vacuum. In fact, IM capabilities in particular can be powerful assets for complementing other forms of communication and collaboration, including file sharing and conference calling. For example, instead of interrupting a group discussion on a conference call with a simple yet specific question, an employee can chat another participant, keeping the conversation streamlined and valuable for everyone involved.
To provide more options for customers: Instant messaging especially can - and should - be incorporated not just internally, but in a client-facing way as well. As noted, many consumers now prefer chat and messaging features as opposed to voice calling or email as it enables them to utilize a familiar platform to have their questions answered or issues resolved quickly and easily.
Instant messaging can provide numerous advantages when used in an enterprise setting, particularly when it's used to complement and support online presence and other advanced UC features. To find out more, connect with the experts at Teo Technologies today.
Source: https://www.teotech.com/research/news/what-to-know-about-using-instant-messaging-in-an-enterprise-setting/
Publish Date: December 13, 2017 5:00 AM
---
PREMIUM

ConceptCall
(VIEW OUR PAGE)

Аутсорсинговый контакт-центр ConceptCall| КонцептКолл специализируется на исходящем и входящем телемаркетинге: мы предоставляем услуги по осуществлению холодных звонков и продажи по телефону, проводим...

(view more)

PREMIUM

Future Gen International Pte Ltd
(VIEW OUR PAGE)

Outsourcing provider of English Call Centre services, Audio Transcriptions, Big Data ETL (Extract, Transform, Load) , Big Data Visualization, Big Data Predictive Model Generation

PREMIUM

HigherGround, Inc.
(VIEW OUR PAGE)

HigherGround develops data collection, information storage, and interaction analytics solutions that easily transform data into actionable intelligence, enabling operational optimization, enhanced per...

(view more)
---

View more from
TEO Technologies
Recent Blog Posts:
| | |
| --- | --- |
| What to know about touchpoints: Improve the customer experience | March 15, 2018 5:00 AM |
| IP phones are key ingredients in VoIP telephony success | March 9, 2018 5:00 AM |
| Call recording: An essential feature in VoIP call centers | March 5, 2018 5:00 AM |
| Is it time to upgrade your UC?: Tips, considerations and best practices | February 6, 2018 5:00 AM |
| 4 ways unified communications solutions improve your cybersecurity posture | January 31, 2018 5:00 AM |
| Are chatbots necessary in UC contact centers? | January 30, 2018 5:00 AM |
| 3 features to focus on when evaluating unified communications solutions | January 30, 2018 5:00 AM |
| Contact center modernization: The time is now  | January 19, 2018 5:00 AM |
| What to know about using instant messaging in an enterprise setting | December 13, 2017 5:00 AM |
| Security Awareness: Top Threats to UC Technology | November 30, 2017 5:00 AM |