VoIP: An enterprise mobility cornerstone? - TEO Technologies - ContactCenterWorld.com Blog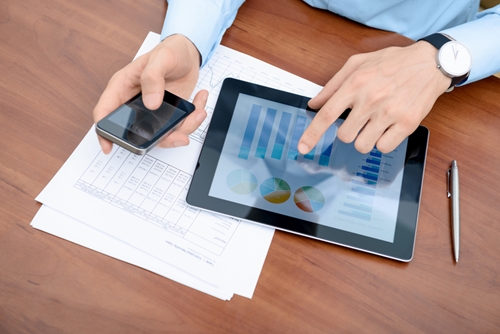 Just shy of two-thirds of Americans now own a smartphone according to Pew Research Center, and not just because they're a more convenient way to watch cat videos. Many people rely on smartphones to perform a diverse array of vital tasks, from organizing a schedule and budgeting finances for the month to tracking health and fitness. Given their potential, it was only a matter of time before businesses began welcoming them into their workflows.
And they have. According to Transparency Market Research, the enterprise mobility market was worth $86.36 billion in 2014. By 2022, this number will likely more than quadruple, achieving a net worth of $510.39 billion.
"[I]mproved communication and collaboration between enterprises, proliferation of handheld devices, enhanced operational efficiency for enterprises, and growing popularity of BYOD and CYOD policies are the major factors driving the enterprise mobility market," the report noted.
This is impressive to say the least, and it raises some important questions. Namely, how exactly will smartphones be used as communication and collaboration tools in the workplace? Also, what's the most efficient way to manage and protect this sharing of information?
VoIP has an answer for both.
An inherently mobile solution
Firstly, Voice over IP and PSTN are night and day, mainly because the former sends audio data over the Internet as opposed to copper lines. The opportunities here are endless. It means that literally any device that can connect to Wi-Fi or Ethernet, and has a microphone and speaker can become a telephone, and yes, this includes smartphones.
The mainstream incarnation of a VoIP system is a desk phone with a large graphics display and a bunch of fancy buttons corresponding to fancy features. Other VoIP equipment might include headsets for hands-free usage that connect to the fancy phone, and audio conferencing bridges that let an entire room full of people talk into one receiver – hopefully not all at once.
Hardware such as this certainly has its place in an organization, and especially in the office. But are they always necessary, especially in a work culture where so many employees might not actually work from their desk on any given day, sans company telephone?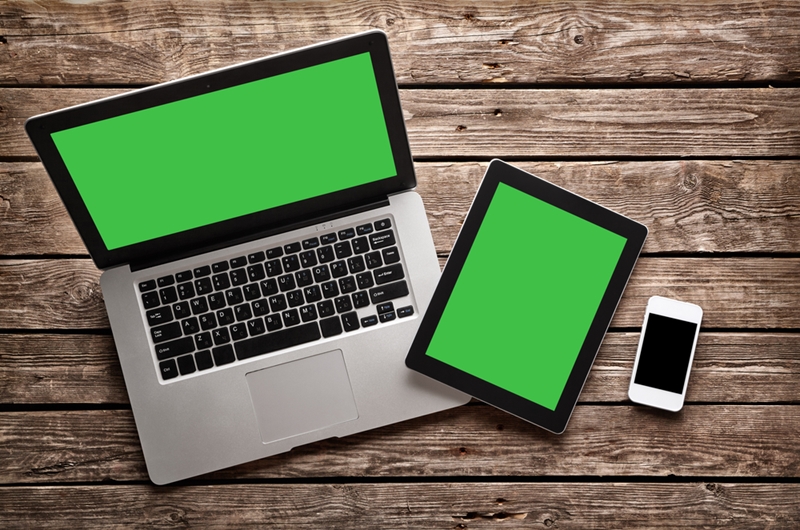 Now we enter the realm of the VoIP softphone. For those who don't already know, this is a software version of a VoIP phone that can be installed on any compatible device, be it a desktop, laptop, tablet or smartphone. This is the technology that makes it makes possible for many employees to do their jobs from home, and some industry experts think that it may someday replace the hardphone altogether.
Equally as important, softphones are more than just a voice tool. They're also comprehensive unified communication applications that supply a bevy of other features including instant messaging and voicemail to email functionality. As such, it is not a far cry to assume that VoIP will be at the top of the guest list for enterprise mobility, and that it will be taking its friends, email integration, instant messaging, screen sharing and video conferencing, with it.
Secure unified communications capabilities
The idea of employees freely sharing company information and collaborating with one another on mobile devices using any old application they downloaded off the Internet sure does sound enticing – minus that last part. In fact, CIOs are not thrilled when it comes to the security of enterprise mobility. Entire markets have arisen in a bid to address these concerns, and while their validity is a topic for another time, this much is clear: Secure unified communications can help in a big way.
"A VoIP softphone can foster better cybersecurity."
One of the huge concerns about telecommuting and bring your own device is that employees might start to use apps of their choosing for work-related sharing and collaboration, and often without permission from IT admins. This phenomenon is called shadow IT.
It's a very real cybersecurity problem, but it doesn't have to be. Here's why: A comprehensive unified communication solution that is built from the bottom up with the user experience in mind will prevent enterprise workers from turning to less secure, consumer-grade communication and collaboration alternatives.
In this way, a VoIP softphone can foster better cybersecurity when it comes to enterprise mobility. Secure-by-design business communication solutions are configured to allow for the greatest amount of flexibility in terms of employee collaboration. The goal is to bring all of the features that personnel need to communicate effectively into one solution.
This is exactly what a great VoIP softphone does, and the reason that Internet telephony will play such a pivotal role in the future of enterprise mobility.
Source: http://www.teotech.com/research/news/voip-an-enterprise-mobility-cornerstone/
Publish Date: February 10, 2016 5:00 AM
---
PREMIUM

HigherGround, Inc.
(VIEW OUR PAGE)

HigherGround develops data collection, information storage, and interaction analytics solutions that easily transform data into actionable intelligence, enabling operational optimization, enhanced per...

(view more)

PREMIUM

ConceptCall
(VIEW OUR PAGE)

Аутсорсинговый контакт-центр ConceptCall| КонцептКолл специализируется на исходящем и входящем телемаркетинге: мы предоставляем услуги по осуществлению холодных звонков и продажи по телефону, проводим...

(view more)

PREMIUM

CTI Software
(VIEW OUR PAGE)

CTI Software is the creator of custom application called Davos, which complements the telephone client solutions with intelligent features such as automated call attendant, call recording and archivin...

(view more)
---

View more from
TEO Technologies
Recent Blog Posts:
| | |
| --- | --- |
| What to know about touchpoints: Improve the customer experience | March 15, 2018 5:00 AM |
| IP phones are key ingredients in VoIP telephony success | March 9, 2018 5:00 AM |
| Call recording: An essential feature in VoIP call centers | March 5, 2018 5:00 AM |
| Is it time to upgrade your UC?: Tips, considerations and best practices | February 6, 2018 5:00 AM |
| 4 ways unified communications solutions improve your cybersecurity posture | January 31, 2018 5:00 AM |
| Are chatbots necessary in UC contact centers? | January 30, 2018 5:00 AM |
| 3 features to focus on when evaluating unified communications solutions | January 30, 2018 5:00 AM |
| Contact center modernization: The time is now  | January 19, 2018 5:00 AM |
| What to know about using instant messaging in an enterprise setting | December 13, 2017 5:00 AM |
| Security Awareness: Top Threats to UC Technology | November 30, 2017 5:00 AM |