How SMBs can make the most of VoIP - TEO Technologies - ContactCenterWorld.com Blog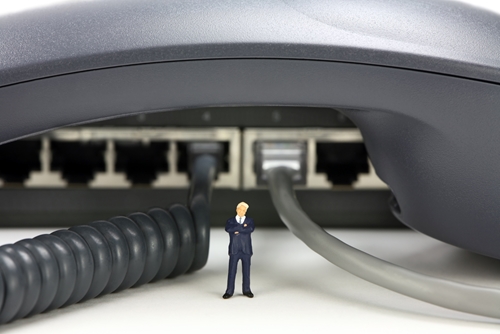 Those who are unfamiliar with unified communications can easily muddle the concepts of having a lot of communication portals, and having one unified communication platform that features multiple channels for collaboration. The distinction lies in the integration of these disparate touch points, and one of the central components in achieving this is VoIP.
For the most part, voice is still the most reliable method for human communication. With texting and email, information can be shared quickly and efficiently. However, the best way to convey ideas and facilitate a discussion – short of meeting in person – is still VoIP. Is your small or medium-sized business making the most of it?
Closing the Internet telephony divide
Despite the proliferation of cord-cutting trends, a recent survey conducted by SmallDataCollective found that an unsettling 72 percent of people are still unfamiliar with the concept of hosted VoIP. This is somewhat surprising considering more businesses than ever before have made the switch to IP phones.
Given that statistic, a quick refresher of VoIP's capabilities may be in order. First and foremost, the primary difference between VoIP and a public switched telephone network is that with the former, voice travels as data over the Internet. For this reason, VoIP can integrate with a variety of other Internet communications. This includes email and instant messaging. For instance, voicemails left to a VoIP extension can be set up to arrive directly in a user inbox as a sound file. Without lifting the phone, a user can get caught up with an audio message, accessible via email. Herein lies the essence of unified communications.
Because VoIP leverages the Internet for communication, the ability to quickly and easily add new phone lines as a company grows is a huge benefit. Many hosted VoIP solutions function on a pay-per-user basis. This makes it ideal for companies that are growing, or that hope to grow. Because of its retaliative ease of deployment and scalability, VoIP is particularly viable for small and medium-sized businesses. This is especially true for SMBs that are truly making the most of their VoIP and unified communications solutions.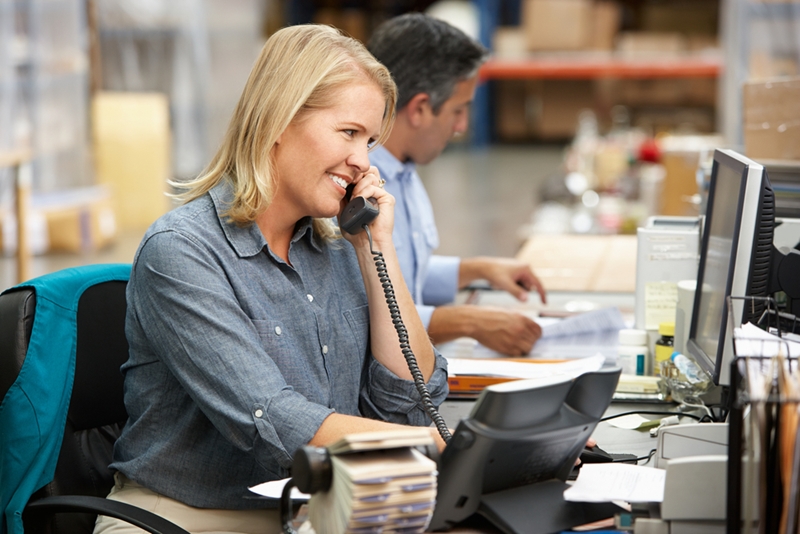 Softphones, mobile VoIP and more
When it comes to making the most of VoIP, it's important that SMBs choose carefully in their search for the ideal VoIP system. A variety of features such as speed-dial, large graphics displays, headset compatibility, push-to-talk options and more are available, and may or may not be necessary depending on what the handset will be used for, and who it will be used by. For SMBs and startups in particular, it's prudent to invest in VoIP phones that perform any functions that might be needed in the foreseeable future – no more, no less. This same logic applies when shopping for audio conferencing bridges.
"Softphones are interoperable with most of the major mobile operating systems."
That said, it may actually be in a startup's best interest to not buy a physical handset at all in order to cut back on early operating expenses. Some small businesses may not have even thought of this as a possibility, but with a VoIP softphone, calls can be made, received and recorded, voicemails can be checked and contacts can be added through a digital computer interface. A good VoIP softphone can also seamlessly integrate with other unified communication channels such as instant messaging and email. When installed on a laptop, this also makes it easy for employees to stay on the line when they work remotely.
On that note, the other enormous benefits of VoIP and softphone technology is mobile functionality. In addition to working on laptops and desktops, softphones are interoperable with most of the major mobile operating systems. According to a recent study by Transparency Market Research, the global VoIP market is poised to see a compound annual growth rate of 9.7 percent from 2014 to 2020. The report summary notes that mobile VoIP will contribute significantly to this growth, with that sector slated to experience a 14.7 percent CAGR during the forecast period. As interoperability continues to improve, and as enterprise mobility shifts from competitive edge to standard practice, SMBs will have all the more reason to imbue mobile devices with the same VoIP functionality that a traditional handset has, with the added benefit of softphone features that make unified communication integration easy.
When it comes to business communications, making the most of VoIP is just as important for SMBs as it is for even the largest enterprises. For those companies that are only now seeing the light of VoIP, affordability, scalability, versatility and mobility lie in wait just around the bend.
Source: http://www.teotech.com/research/news/how-smbs-can-make-the-most-of-voip/
Publish Date: January 22, 2016 5:00 AM
---
PREMIUM

CTI Software
(VIEW OUR PAGE)

CTI Software is the creator of custom application called Davos, which complements the telephone client solutions with intelligent features such as automated call attendant, call recording and archivin...

(view more)

PREMIUM

Avizent Ltd
(VIEW OUR PAGE)

Advanced AI technology and Natural Language Processing delivered to clients in the Cloud that harnesses both voice and digital conversations. The focus is on building an environment where intelligent ...

(view more)

PREMIUM

Future Gen International Pte Ltd
(VIEW OUR PAGE)

Outsourcing provider of English Call Centre services, Audio Transcriptions, Big Data ETL (Extract, Transform, Load) , Big Data Visualization, Big Data Predictive Model Generation
---
View more from
TEO Technologies
Recent Blog Posts:
| | |
| --- | --- |
| What to know about touchpoints: Improve the customer experience | March 15, 2018 5:00 AM |
| IP phones are key ingredients in VoIP telephony success | March 9, 2018 5:00 AM |
| Call recording: An essential feature in VoIP call centers | March 5, 2018 5:00 AM |
| Is it time to upgrade your UC?: Tips, considerations and best practices | February 6, 2018 5:00 AM |
| 4 ways unified communications solutions improve your cybersecurity posture | January 31, 2018 5:00 AM |
| Are chatbots necessary in UC contact centers? | January 30, 2018 5:00 AM |
| 3 features to focus on when evaluating unified communications solutions | January 30, 2018 5:00 AM |
| Contact center modernization: The time is now  | January 19, 2018 5:00 AM |
| What to know about using instant messaging in an enterprise setting | December 13, 2017 5:00 AM |
| Security Awareness: Top Threats to UC Technology | November 30, 2017 5:00 AM |
Industry Champion Award Leaderboard