Why VoIP is still essential for businesses - TEO Technologies - ContactCenterWorld.com Blog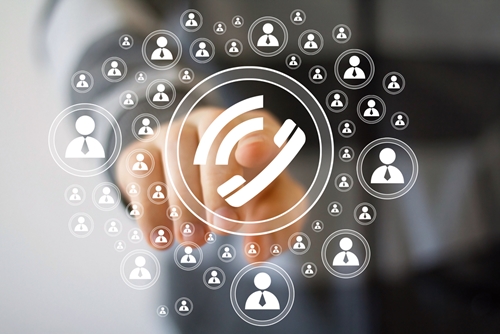 Voice over Internet Protocol was a major development for communications solutions. Since its initial debut, other tools like unified communications have emerged to improve on this technology and bring numerous connection features together. VoIP by itself can still be extremely beneficial to business operations. Let's take a closer look into why VoIP remains essential for organizations and how you can take advantage of it.
Demand on a steady incline
When a technology first emerges, there are often a lot of questions about how it works and if it will remain viable in the future. Reliance on the Plain Old Telephone System led many organizations to take a wait-and-see approach with VoIP and associated tools. However, as mobile devices and other technology entered the workforce, it became clear that something more was needed to maintain communications systems.
VoIP has become an answer to meeting user expectations and maintaining connections across organizations. The VoIP market is expected to rise steadily, at a compound annual growth rate of 9.7 percent from 2016 to 2023. According to Credence Research, this increase is likely the result of better awareness around the benefits VoIP provides and its ability to enhance the communications experience. As VoIP evolves alongside other technology, it can adhere to business and consumer requirements while bringing essential functionality.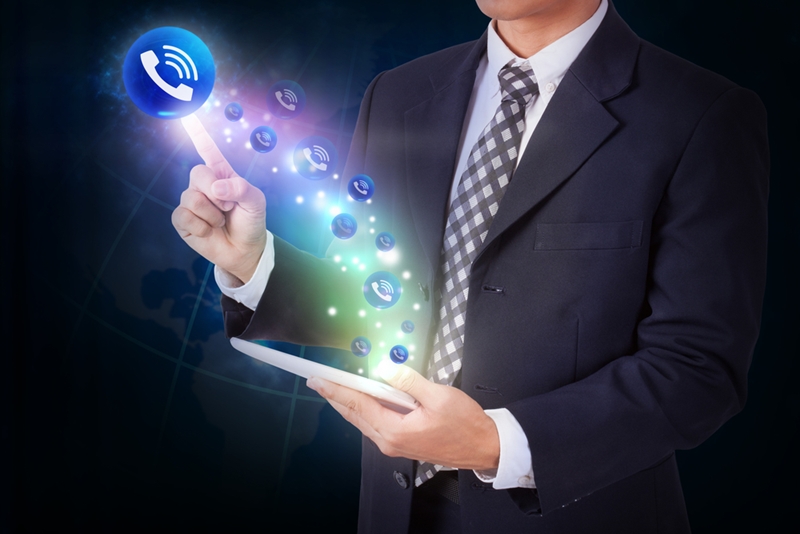 Flexibility results in cost savings
For most organizations, your building might be wired to bring communications features to every desk in the office. But what happens when a person moves desks? How easy is it to set up their equipment and resume operations? With VoIP, voice communication is converted to IP and sent through the Ethernet data stream, eliminating the need for an entire set of wiring infrastructure, Telecom Reseller stated. This means that someone can unplug their phone and simply move it to another available Ethernet jack - no wiring or programming involved.
Organizations can save a significant amount of money as they won't need a technician to come out every time a desk is moved. A lot of the legacy PBX equipment can also be removed in favor of a virtual PBX. Making these changes will reduce the amount of work and infrastructure setup needed, while still providing the telecom service you have now. Providing this flexibility just makes financial sense for modern communications.
"VoIP enables organizations to add as many people to the call as they want."
Connect with others more effectively
Many businesses might use their phone lines to connect with remote employees, partners and suppliers. However, traditional technology is limited when hosting conference calls, making it necessary to leave out critical members and reconnect at a different time. This type of communication system can lead to misunderstandings and information sharing errors.
VoIP enables organizations to add as many people to the call as they want, provided their internet speed is enough to cover the voice data transfer. Tech.Co noted that by using VoIP for these types of calls, businesses can reduce local calling costs by 40 percent and save 90 percent on international calls. Organizations can also take advantage of call routing features to ensure that connections are made the first time. This means that if someone makes a call to your desk phone while you're away, the caller will be transferred seamlessly through several other numbers before being sent to voicemail. With this feature, customer and co-worker needs can be addressed quickly.
Utilize VoIP for better benefits
VoIP systems are simply the next logical step for communications technology. By leaving the legacy POTS system, organizations can be more flexible, communicate more effectively and save money. However, in order to yield all of these benefits, organizations must improve their VoIP strategy and utilize the technology effectively.
First, the core network must be set up and maintained correctly. Controlling challenges that exist in this part of the infrastructure will significantly improve VoIP operational effectiveness. Use tools to monitor the network and test any changes. Forbes contributor Vilas Uchil suggested teaming up with a vendor that can provide real-time solutions to any issues and have a complete understanding of the VoIP system. This knowledge will help address problems quicker and improve your overall experience with using the VoIP system.
VoIP is becoming an essential piece for business communications due to its flexibility and other significant benefits. Features offered by this technology will open up communications opportunities and keep up with changing demands. These advantages will make a difference in service customer needs and providing employees with capable connection tools. Contact Teo Technologies today to find out more about how a VoIP system can make your business communications more efficient and effective.
Source: https://www.teotech.com/research/news/why-voip-is-still-essential-for-businesses/
Publish Date: April 25, 2017 5:00 AM
---
PREMIUM

CTI Software
(VIEW OUR PAGE)

CTI Software is the creator of custom application called Davos, which complements the telephone client solutions with intelligent features such as automated call attendant, call recording and archivin...

(view more)

PREMIUM

Avizent Ltd
(VIEW OUR PAGE)

Advanced AI technology and Natural Language Processing delivered to clients in the Cloud that harnesses both voice and digital conversations. The focus is on building an environment where intelligent ...

(view more)

PREMIUM

Future Gen International Pte Ltd
(VIEW OUR PAGE)

Outsourcing provider of English Call Centre services, Audio Transcriptions, Big Data ETL (Extract, Transform, Load) , Big Data Visualization, Big Data Predictive Model Generation
---

View more from
TEO Technologies
Recent Blog Posts:
| | |
| --- | --- |
| What to know about touchpoints: Improve the customer experience | March 15, 2018 5:00 AM |
| IP phones are key ingredients in VoIP telephony success | March 9, 2018 5:00 AM |
| Call recording: An essential feature in VoIP call centers | March 5, 2018 5:00 AM |
| Is it time to upgrade your UC?: Tips, considerations and best practices | February 6, 2018 5:00 AM |
| 4 ways unified communications solutions improve your cybersecurity posture | January 31, 2018 5:00 AM |
| Are chatbots necessary in UC contact centers? | January 30, 2018 5:00 AM |
| 3 features to focus on when evaluating unified communications solutions | January 30, 2018 5:00 AM |
| Contact center modernization: The time is now  | January 19, 2018 5:00 AM |
| What to know about using instant messaging in an enterprise setting | December 13, 2017 5:00 AM |
| Security Awareness: Top Threats to UC Technology | November 30, 2017 5:00 AM |
Industry Champion Award Leaderboard