How SMBs can take advantage of VoIP - TEO Technologies - ContactCenterWorld.com Blog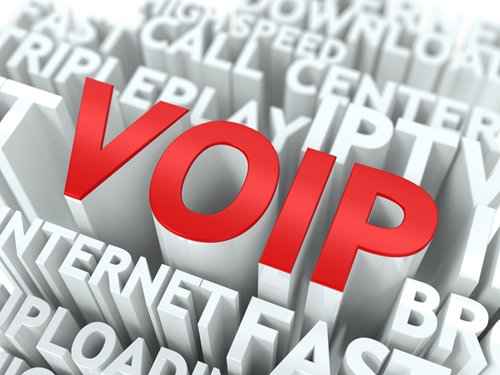 Aging voice communications offerings cannot stand the pressure of meeting evolving needs like mobility and advanced integrations. Organizations are increasingly moving to VoIP to take advantage of the benefits it can bring. According to a survey by Software Advice, 36 percent of respondents were using VoIP, more than any other service. However, many small businesses are still utilizing PBX systems. Let's take a closer look at how SMBs can take advantage of VoIP and associated network services like SIP trunking.
Serve each customer with auto attendant
Whenever someone calls your business, they want their issue to be resolved as quickly and painlessly as possible. However, SMBs don't often have the personnel or capital to support a team dedicated to answering phone calls. In addition, people will typically call, and talk to one person only for them to be transferred to wait and speak again with someone else. These types of situations happen all too often and negatively impact customer experience.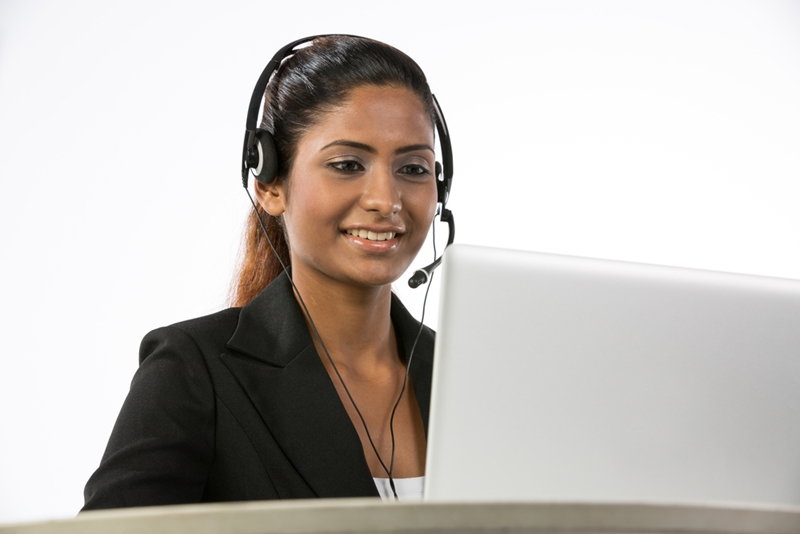 What if their call could be answered immediately or they could troubleshoot their issue with a little guidance? Auto attendant provides a user-friendly menu that's easy to work with for self-service or to reach the appropriate professional the first time around. This feature was by far the most required asset in their communications application to even consider a purchase, according to Software Advice's report. VoIP systems with this function can make call forwarding seamless, drastically improving the caller's interaction. SMBs in particular will benefit from auto attendant by making up for a lack of staffing and maximizing the use of employee time.
Bolster marketing strategies
The age of voice-based marketing strategies is still essential to build a customer base and generate awareness for the SMB. VoIP calls can cost as little as 2 cents a minute and provide the option to create an international phone number, Business2Community contributor Ryan Kh noted. Using a local number will help build trust across your audience and raise your profile. In addition, establishing a VoIP number for each campaign can identify where the customer has come from. This tactic can generate actionable insights to enable investment into campaigns that are working.
VoIP is an important tool for businesses that are scaling and looking to serve multi-national audiences. Organizations can set up their systems for a fraction of the cost of traditional options, saving a considerable amount of money while yielding major advantages. These benefits can boost SMBs to the same playing field as their larger competitors and allow them to better engage with consumers.
"Using a local number will help build trust across your audience and raise your profile."
Collaborate with conferencing tools
Video and voice conferencing features are becoming more essential to connect with a growing mobile and remote workforce. Conferencing tools drastically cut down on the need to travel, lowering overhead costs. TechRepublic contributor Amber Newman noted that organizations often don't take full advantage of all the features associated with conferencing services. You can set up a floor monitor to manage invitations, mute individuals and manage the conference effectively. Using these assets will help minimize confusion and better share necessary information.
If essential personnel are part of a meeting or conference, VoIP systems allow you to turn on the "do not disturb" feature, temporarily stopping incoming calls to your phone. Customers can be rerouted to the auto attendant, your voicemail or another destination of your choice. Do no disturb functions ensure that callers aren't ignored while giving you time to attend important meetings.
Making the most of VoIP benefits
VoIP is extremely beneficial for SMB setups. As Wired contributor Keith Nealon noted, you pay for only what you need, won't require a large IT staff to manage hardware and can get the same features as big enterprises. SMBs can take advantage of a solution that's not only easy to use, but also has sophisticated features to bolster their capabilities. You must ensure that you have enough bandwidth and connection reliability to support VoIP and associated tools.
SMBs have traditionally believed that solutions like VoIP were out of reach due to cost and experience constraints. However, VoIP calls are cheaper than landlines, and the technology is extremely user-friendly. Employees can even use their VoIP solution through their mobile device, ensuring that they can work anywhere and with whatever device they prefer. To find out more about how SMBs can leverage VoIP solutions, contact Teo Technology today.
Source: https://www.teotech.com/research/news/how-smbs-can-take-advantage-of-voip/
Publish Date: June 12, 2017 5:00 AM
---
PREMIUM

CTI Software
(VIEW OUR PAGE)

CTI Software is the creator of custom application called Davos, which complements the telephone client solutions with intelligent features such as automated call attendant, call recording and archivin...

(view more)

PREMIUM

HigherGround, Inc.
(VIEW OUR PAGE)

HigherGround develops data collection, information storage, and interaction analytics solutions that easily transform data into actionable intelligence, enabling operational optimization, enhanced per...

(view more)

PREMIUM

Avizent Ltd
(VIEW OUR PAGE)

Advanced AI technology and Natural Language Processing delivered to clients in the Cloud that harnesses both voice and digital conversations. The focus is on building an environment where intelligent ...

(view more)
---

View more from
TEO Technologies
Recent Blog Posts:
| | |
| --- | --- |
| What to know about touchpoints: Improve the customer experience | March 15, 2018 5:00 AM |
| IP phones are key ingredients in VoIP telephony success | March 9, 2018 5:00 AM |
| Call recording: An essential feature in VoIP call centers | March 5, 2018 5:00 AM |
| Is it time to upgrade your UC?: Tips, considerations and best practices | February 6, 2018 5:00 AM |
| 4 ways unified communications solutions improve your cybersecurity posture | January 31, 2018 5:00 AM |
| Are chatbots necessary in UC contact centers? | January 30, 2018 5:00 AM |
| 3 features to focus on when evaluating unified communications solutions | January 30, 2018 5:00 AM |
| Contact center modernization: The time is now  | January 19, 2018 5:00 AM |
| What to know about using instant messaging in an enterprise setting | December 13, 2017 5:00 AM |
| Security Awareness: Top Threats to UC Technology | November 30, 2017 5:00 AM |