Avoiding business travel in 2016 - TEO Technologies - ContactCenterWorld.com Blog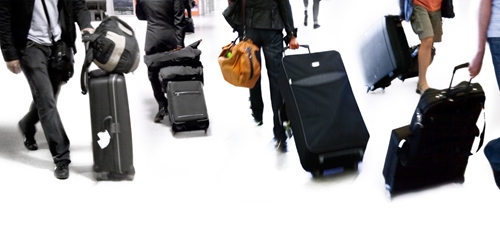 At first, business travel seems to have a sort of novel appeal. There's something that many find gratifying about feeling like an enterprising jet setter. But once frequent trips become required, the novelty begins to wear off. Waking up early, waiting in long security lines and making sure everything is in good order before departing becomes more of a hassle than anything else.
From the perspective of an organization, business travel is by and large an inconvenience that many accept as an operational expense. While in some cases – such as industry events and trade shows, business travel is absolutely necessary – more often than not it's a burden, and a costly one at that.
Not to mention, the price of travel doesn't appear to be showing any signs of dropping.
Airfare prices on the rise . . . again
Hikes in airfare are not entirely shocking in this day and age, but they're impactful enough that they become headline news. The most recent fare increase took place right after the 2016 new year was ushered in, and it was fairly large-scale. According to Reuters, every major U.S. airline has raised the price of one-way tickets by $3. The article maintaind that the increases in airfare are the result of several factors, including fewer competitors in the marketplace to undercut ticket prices as well as growing labor costs for airlines.
Interestingly, the increase in airfare correlates to another 2016 trend, and that's the finding that organizations are expected to spend more money on business travel in 2016. The U.S. Global Business Travel Association forecasted that in the coming year, the recovering economy will result in rising prices of lodging, rental cars and other travel verticals. As a result, organizations can expect to fork out more money in 2016 on business travel. Quartz noted that the actual amount of business travel is not expected to rise, and that the increase in spending will be principally driven by the growing cost of travel in general.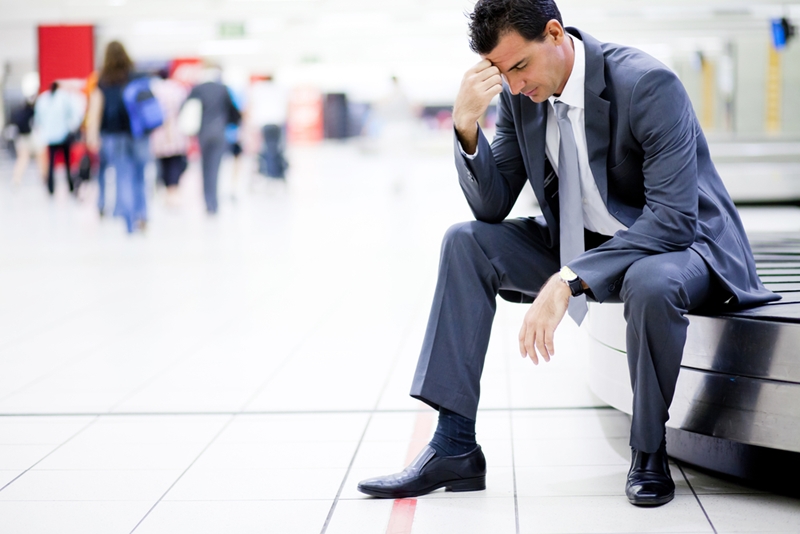 The solution? Unified communications
At this point, not leveraging a reliable unified communications solution is a competitive disadvantage. Organizations need a reliable platform for internal communication in order to nourish collaborative potential, as well as accommodate external lines of communication to make themselves readily available to current and prospective clients and investors. The fact that business travel is expensive is only one among many key reasons that strong unified communications are essential.
" Anyone who commutes to work every day is traveling for business."
Nevertheless, it's an important one, especially when one further hones in on the definition of "business travel." Technically, anyone who commutes to work every day is traveling for business. This is especially true for commuters who travel for an hour or more in order to reach their destination on their own dime. Costs of car maintenance and gas, and the amount of time spent inching through rush hour traffic can all be taxing on workers.
A reliable VoIP solution with strong audio conferencing features not only eliminates the need for long-distance travel across the country. It also saves employees money by creating new opportunities to work from home at least part of the time. VoIP softphone technology that can be easily installed on a mobile device or laptop and cloud-based collaboration tools further improve employees' abilities to work from outside the office without productivity suffering.
A mutually beneficial model
A strong unified communications solution serves businesses and employees in equal measure. The former can cut down on business travel in the form of client meetings that require long drives or expensive flights, and the latter can work from home at least some of the time to cut back on the cost of commuting. Unified communications can thus be summed up as a mutually beneficial model, and one that will continue to be an important component of business communication and collaboration in 2016 and beyond.
Source: http://www.teotech.com/research/news/avoiding-business-travel-in-2016/
Publish Date: January 12, 2016 5:00 AM
---
PREMIUM

ConceptCall
(VIEW OUR PAGE)

Аутсорсинговый контакт-центр ConceptCall| КонцептКолл специализируется на исходящем и входящем телемаркетинге: мы предоставляем услуги по осуществлению холодных звонков и продажи по телефону, проводим...

(view more)

PREMIUM

Future Gen International Pte Ltd
(VIEW OUR PAGE)

Outsourcing provider of English Call Centre services, Audio Transcriptions, Big Data ETL (Extract, Transform, Load) , Big Data Visualization, Big Data Predictive Model Generation

PREMIUM

Avizent Ltd
(VIEW OUR PAGE)

Advanced AI technology and Natural Language Processing delivered to clients in the Cloud that harnesses both voice and digital conversations. The focus is on building an environment where intelligent ...

(view more)
---

View more from
TEO Technologies
Recent Blog Posts:
| | |
| --- | --- |
| What to know about touchpoints: Improve the customer experience | March 15, 2018 5:00 AM |
| IP phones are key ingredients in VoIP telephony success | March 9, 2018 5:00 AM |
| Call recording: An essential feature in VoIP call centers | March 5, 2018 5:00 AM |
| Is it time to upgrade your UC?: Tips, considerations and best practices | February 6, 2018 5:00 AM |
| 4 ways unified communications solutions improve your cybersecurity posture | January 31, 2018 5:00 AM |
| Are chatbots necessary in UC contact centers? | January 30, 2018 5:00 AM |
| 3 features to focus on when evaluating unified communications solutions | January 30, 2018 5:00 AM |
| Contact center modernization: The time is now  | January 19, 2018 5:00 AM |
| What to know about using instant messaging in an enterprise setting | December 13, 2017 5:00 AM |
| Security Awareness: Top Threats to UC Technology | November 30, 2017 5:00 AM |