What to consider when choosing a VoIP system - TEO Technologies - ContactCenterWorld.com Blog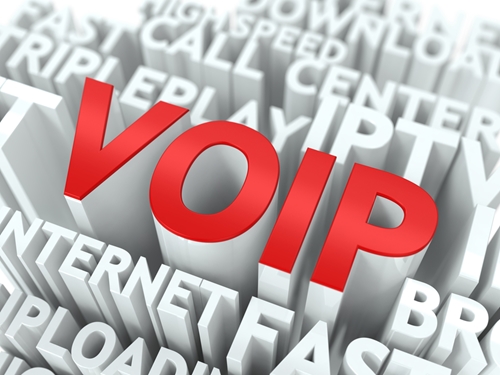 Desk phones are still a fixture in a number of offices, but the technology behind them has changed considerably. Organizations no longer want to rely on the plain old telephone service, as it requires a significant amount of infrastructure setup, taking considerable time and money to set up appropriately. VoIP is quickly becoming the go-to solution, with 1 billion people expected to be using the technology to communicate with each other by the end of this year, according to Juniper Research. Let's take a deeper look into what to consider when choosing a VoIP system.
1. Device and app integrations
Employees rarely work in a single location. They might meet with clients, work from home or complete other tasks outside of the office. No matter where they decide to operate, it's important for organizations to provide a VoIP system that follows them. The best solution is to choose a VoIP service that offers mobile apps to deliver the same value and service across all devices, PC Magazine contributor Juan Martinez stated. While many VoIP services offer call forwarding, having a dedicated app will allow employees to access the same features as they would in the office.
On top of device integration, the VoIP services should work well with third-party apps and extensions. Interoperability will help the VoIP technology fit seamlessly into your software ecosystem. VoIP could work with systems like unified communications to deliver a one-stop-shop for all of your connectivity needs.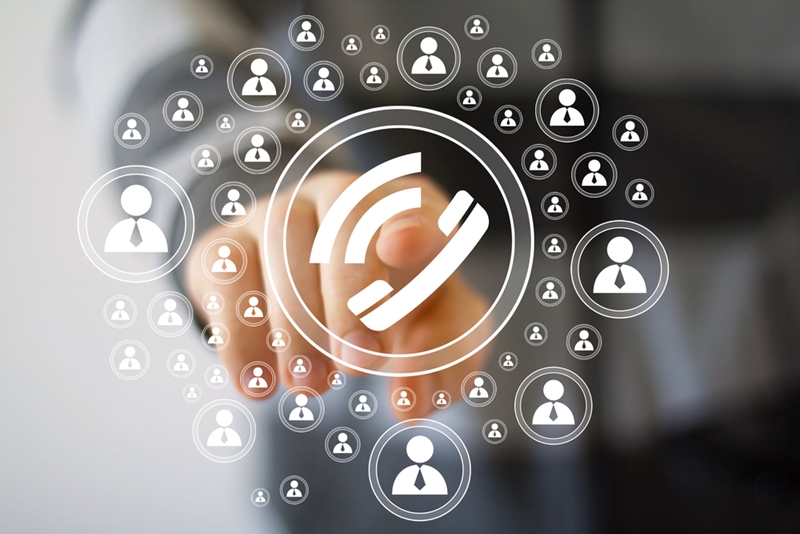 2. Connectivity caps and reliability
Rather than running on wired infrastructure, VoIP operates over the internet, making it important to have a strong signal and enough bandwidth to support employee communication needs while in the office. ITProPortal contributor Matt Davis suggested using dedicated business broadband or leased lines to provide higher internet speeds and guarantee voice quality. These options will deliver more reliable connectivity, bolstering employee satisfaction and customer service capabilities.
While it's important to gauge your current bandwidth needs, organizations must also think about the prospects for expansion. Davis noted that growing businesses can be curbed by an inadequate communications system. VoIP services can quickly expand or consolidate your lines, but this can also impact the amount of bandwidth required and the strain put on your internet connection.
"Verify that your service provider can answer your questions quickly."
3. Support and management
One of the biggest choices you'll have to make with your VoIP system is whether you want to manage it on-site or have a hosted system. While it can be beneficial to have control over your VoIP resources, it can also be challenging to handle if your personnel don't have the necessary skills or if an issue occurs. If the VoIP system goes out or experiences problems for any reason, it's a race against the clock to get it fixed quickly. Any amount of downtime brings considerable monetary losses and reputational damage, among other consequences.
Teaming up with a VoIP provider for a hosted system is often the best solution for managing business communications. Providers handle all of the maintenance and upgrades for you while providing support to troubleshoot any issues. It will be important to verify that your service provider can answer your questions quickly and has a record of success to back up their expertise.
Organizations are increasingly adopting VoIP as part of their communications strategies, and this technology will only become more popular as people move further away from wired infrastructure. Leaders should consider support, connectivity caps and integrations when looking for the right VoIP system for their needs. For more information on how to choose the right VoIP system, contact Teo Technologies today.
Source: https://www.teotech.com/research/news/what-to-consider-when-choosing-a-voip-system/
Publish Date: June 30, 2017 5:00 AM
---
PREMIUM

Avizent Ltd
(VIEW OUR PAGE)

Advanced AI technology and Natural Language Processing delivered to clients in the Cloud that harnesses both voice and digital conversations. The focus is on building an environment where intelligent ...

(view more)

PREMIUM

HigherGround, Inc.
(VIEW OUR PAGE)

HigherGround develops data collection, information storage, and interaction analytics solutions that easily transform data into actionable intelligence, enabling operational optimization, enhanced per...

(view more)

PREMIUM

ConceptCall
(VIEW OUR PAGE)

Аутсорсинговый контакт-центр ConceptCall| КонцептКолл специализируется на исходящем и входящем телемаркетинге: мы предоставляем услуги по осуществлению холодных звонков и продажи по телефону, проводим...

(view more)
---

View more from
TEO Technologies
Recent Blog Posts:
| | |
| --- | --- |
| What to know about touchpoints: Improve the customer experience | March 15, 2018 5:00 AM |
| IP phones are key ingredients in VoIP telephony success | March 9, 2018 5:00 AM |
| Call recording: An essential feature in VoIP call centers | March 5, 2018 5:00 AM |
| Is it time to upgrade your UC?: Tips, considerations and best practices | February 6, 2018 5:00 AM |
| 4 ways unified communications solutions improve your cybersecurity posture | January 31, 2018 5:00 AM |
| Are chatbots necessary in UC contact centers? | January 30, 2018 5:00 AM |
| 3 features to focus on when evaluating unified communications solutions | January 30, 2018 5:00 AM |
| Contact center modernization: The time is now  | January 19, 2018 5:00 AM |
| What to know about using instant messaging in an enterprise setting | December 13, 2017 5:00 AM |
| Security Awareness: Top Threats to UC Technology | November 30, 2017 5:00 AM |