Contact center advancements and the 'Innovator's Dilemma' - TEO Technologies - ContactCenterWorld.com Blog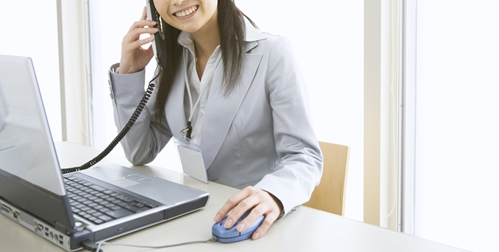 The basic operational goals of a call center business haven't changed much in recent years. However, the tools and technology used within contact centers to achieve those aims remain in a state of constant flux. It's within a business's best interests to pursue the latest technology that will drive efficiency and promote quality in every call that a contact center handles. But like any IT-centric transformation, this is easier said than done.
Writing for CIO.com, Matt Wilbanks noted that contact center service providers currently find themselves at something of a technological crossroads. Like in other industries, cloud platforms are gaining ground over traditional on-premise software offerings. But there is an even smaller minority of call centers and developers within the industry looking to implement even more advanced solutions, like artificial intelligence and machine learning, into normal operations. While these solutions carry enormous potential benefits and cost savings, they also include significant risk associated with up-front costs, implementation time and the simple possibility that they won't work as planned.
Surviving disruption
Wilbanks writes that this is reminiscent of a cornerstone of business and engineering theory, known as the innovator's dilemma. The phrase was coined in 1997 in a book of the same name by Harvard University professor Clayton Christensen. Now part of business school canon, "The Innovator's Dilemma" set forth a theory of why large, old and successful companies fail spectacularly despite seemingly doing everything right. Christensen analyzes this phenomenon and offers an alternative view of technological innovation as it is commonly understood in the business world:
Christensen first puts forth the idea that the relationship between a new product's value and its level of ingenuity can be visualized as an S-curve - initial versions of the new product seem to provide value only to the fringe of the market, but eventually grow exponentially. This means the middle of the market proves the most valuable over time.
Therefore, Christensen argued, market-leading companies are felled by disruptive tech not because of bad management, but because of management so good that they follow the old rules too closely. Since disruptive tech fundamentally changes the playbook, only those who adhere to those new rules will succeed.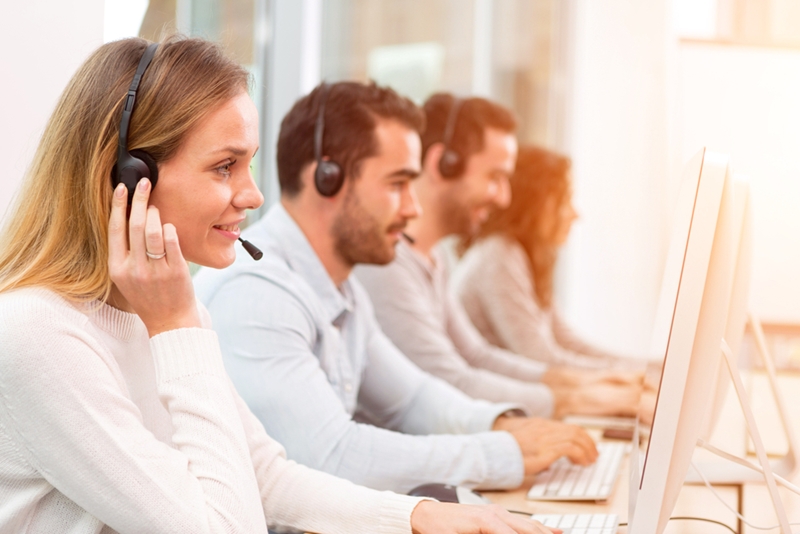 Applying these ideas to recent developments in the contact center space, Wilbanks wrote that industry leaders may now find themselves faced with a turning point in their market position and tech strategy.
"The companies that lead over the next decade will be the ones that are able to act quickly right now on a strategy of advancing these technologies," Wilbanks wrote. "They need to be able to tell a story of how to deflect big percentages of incoming call volume to digital and use AI to maximize efficiencies. That's a big step for an industry living on revenues generated from using the phone. And that is a perfect case study for the Innovator's Dilemma."
How contact centers can embrace change
Overcoming the trap that leading businesses fall into time and again requires taking that first step toward adopting and updating call center systems to the platforms that can be quickly configured for growth and agility. That requires centralizing all communications functions, including voice, fax, email, WebRTC and social channels, under one unified platform. Chasing a unified communications strategy for a contact center will allow market leaders to quickly pivot to new demands and challenges brought on by disruptive technology, while keeping overall costs low and ensuring clients remain satisfied with their experience.
Disruption can be destructive, but not for those who can understand it in a different light. Contact Teo Technologies to learn more about how to implement advanced communication solutions into your call center.
Source: https://www.teotech.com/research/news/contact-center-advancements-and-the-innovators-dilemma/
Publish Date: September 25, 2017 5:00 AM
---
PREMIUM

Avizent Ltd
(VIEW OUR PAGE)

Advanced AI technology and Natural Language Processing delivered to clients in the Cloud that harnesses both voice and digital conversations. The focus is on building an environment where intelligent ...

(view more)

PREMIUM

ConceptCall
(VIEW OUR PAGE)

Аутсорсинговый контакт-центр ConceptCall| КонцептКолл специализируется на исходящем и входящем телемаркетинге: мы предоставляем услуги по осуществлению холодных звонков и продажи по телефону, проводим...

(view more)

PREMIUM

Future Gen International Pte Ltd
(VIEW OUR PAGE)

Outsourcing provider of English Call Centre services, Audio Transcriptions, Big Data ETL (Extract, Transform, Load) , Big Data Visualization, Big Data Predictive Model Generation
---

View more from
TEO Technologies
Recent Blog Posts:
| | |
| --- | --- |
| What to know about touchpoints: Improve the customer experience | March 15, 2018 5:00 AM |
| IP phones are key ingredients in VoIP telephony success | March 9, 2018 5:00 AM |
| Call recording: An essential feature in VoIP call centers | March 5, 2018 5:00 AM |
| Is it time to upgrade your UC?: Tips, considerations and best practices | February 6, 2018 5:00 AM |
| 4 ways unified communications solutions improve your cybersecurity posture | January 31, 2018 5:00 AM |
| Are chatbots necessary in UC contact centers? | January 30, 2018 5:00 AM |
| 3 features to focus on when evaluating unified communications solutions | January 30, 2018 5:00 AM |
| Contact center modernization: The time is now  | January 19, 2018 5:00 AM |
| What to know about using instant messaging in an enterprise setting | December 13, 2017 5:00 AM |
| Security Awareness: Top Threats to UC Technology | November 30, 2017 5:00 AM |