Why VoIP and UC should be a priority for boards of education - TEO Technologies - ContactCenterWorld.com Blog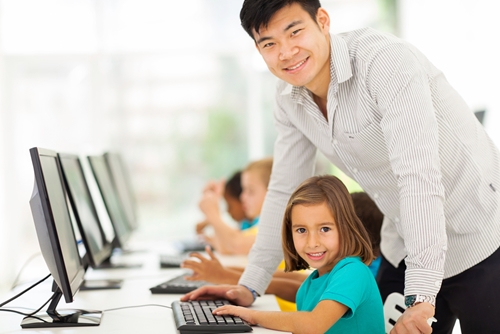 The benefits of having a proficient communication system have not been lost on the private sector. However, the UC market, valued at about $38 billion in 2015, is increasingly coming into the scope of the public sector, a shift that is expected to contribute to the value of the UC space in years to come, as state and local governments realize the benefits of strong communication systems.
One area in particular that can stand to gain from UC is public education. Smooth communication and collaboration among teachers, staff and students is vital for maintaining an organized and secure educational environment. Let's look at some of the key benefits that strong UC supplies for schools.
Affordable voice
In March, The Philadelphia Tribune published an article about how the city's school district could expect to see future budget constraints. There is no shortage of local news stories such as this, as funding can prove to be an uphill battle for public education. As such, school district administrators are in the tough position of trying to adopt new technologies, but at affordable rates – Internet telephony makes this possible.
Unlike traditional landlines, VoIP is hyper-scalable, meaning that it can quickly become leaner or more robust on an as-needed basis. This makes it easier for schools to deploy a VoIP system, and subsequently pay only for what they need, and what they can afford at a given time. Furthermore, with VoIP and UC softphone technology, schools even have the option of putting a voice communication system in every classroom without actually needing to purchase a VoIP phone. A computer, laptop or tablet uploaded with the softphone can be turned into a reliable, Web-based endpoint.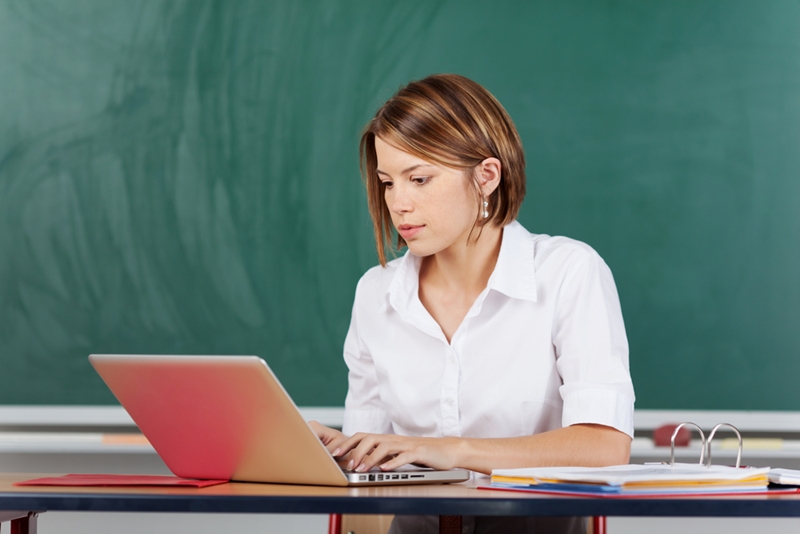 Fast communication outreach and emergency response
On a daily basis, teachers and staff may have to communicate with one another at a moment's notice. Maybe a desk broke, and they need to send an instant message to the main office to request a custodian. Perhaps a last-minute call-out will result in a class schedule shift or the need to call in a substitute. Regardless of the situation, it's much more sensible to have a UC system in which teachers can easily page one another with minimal disruption to other classrooms.
Likewise, in the event of an emergency, school administrators need a way to inform teachers immediately. Again, a traditional PA system can do this, but it's possible that the goal is to give the teachers and staff a heads-up before the announcement is made so they can prepare to assuage student concerns – for instance, in the event of a classroom lockdown.
"First responders can know exactly what room an emergency has occurred in."
VoIP solutions can be leveraged for the overarching PA system heard by everyone, but they can also be used to discretely reach out to faculty and staff. With an E911 emergency messaging system, teachers can receive an alert on their wireless IP phone, on their classroom VoIP phone or on their computer informing them of what has happened. Simultaneously, emergency responders are instantly notified if necessary. This is particularly useful for large schools. First responders can know exactly what room an emergency has occurred in, allowing for a swifter response.
Easy sharing of resources
Last but not least, unified communications make it easier for teachers to share resources with one another, and learning tools with students. For example, a teacher can easily send assignments to students who might have had to miss class time. With unified activity logs, they can easily manage student communications to make sure email, instant messaging and other tools are not being abused. Furthermore, when video conferencing is included, teachers may be able to bring in guest presenters, or even communicate with students from other parts of the world for a language course.
For all of these reasons, UC should be a priority for district administrators. It gives faculty and staff the reliable means of collaboration needed to foster a smarter, safer and more engaging learning environment.
Source: http://www.teotech.com/research/news/why-voip-and-uc-should-be-a-priority-for-boards-of-education/
Publish Date: May 23, 2016 5:00 AM
---
PREMIUM

Avizent Ltd
(VIEW OUR PAGE)

Advanced AI technology and Natural Language Processing delivered to clients in the Cloud that harnesses both voice and digital conversations. The focus is on building an environment where intelligent ...

(view more)

PREMIUM

HigherGround, Inc.
(VIEW OUR PAGE)

HigherGround develops data collection, information storage, and interaction analytics solutions that easily transform data into actionable intelligence, enabling operational optimization, enhanced per...

(view more)

PREMIUM

ConceptCall
(VIEW OUR PAGE)

Аутсорсинговый контакт-центр ConceptCall| КонцептКолл специализируется на исходящем и входящем телемаркетинге: мы предоставляем услуги по осуществлению холодных звонков и продажи по телефону, проводим...

(view more)
---

View more from
TEO Technologies
Recent Blog Posts:
| | |
| --- | --- |
| What to know about touchpoints: Improve the customer experience | March 15, 2018 5:00 AM |
| IP phones are key ingredients in VoIP telephony success | March 9, 2018 5:00 AM |
| Call recording: An essential feature in VoIP call centers | March 5, 2018 5:00 AM |
| Is it time to upgrade your UC?: Tips, considerations and best practices | February 6, 2018 5:00 AM |
| 4 ways unified communications solutions improve your cybersecurity posture | January 31, 2018 5:00 AM |
| Are chatbots necessary in UC contact centers? | January 30, 2018 5:00 AM |
| 3 features to focus on when evaluating unified communications solutions | January 30, 2018 5:00 AM |
| Contact center modernization: The time is now  | January 19, 2018 5:00 AM |
| What to know about using instant messaging in an enterprise setting | December 13, 2017 5:00 AM |
| Security Awareness: Top Threats to UC Technology | November 30, 2017 5:00 AM |