The importance of UC in enterprise collaboration - TEO Technologies - ContactCenterWorld.com Blog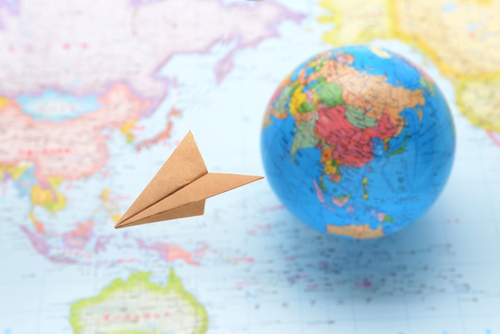 Back when the United Kingdom was still imperial, there was a saying: "The sun never sets on the British Empire." The idea was that England's empire was so vast that at any given time of the day, the sun shined on at least one of its territories. Technically speaking, this is still true. However, England is not alone here. Many multi-national organizations also have footholds in time zones all over the world.
The main difference between the modern global enterprise and the British territories of old is that one has state-of-the-art unified communication systems that make it far easier to communicate over time and space, while the other just had a fleet of wooden ships.
The incredible capacity for long-distance collaboration is only one among several key reasons that unified communications is so important to the modern enterprise. Let's look at a few more:
Lower travel expenses
Late in the 2015, the Global Business Travel Association predicted that companies would spend a record-high $1.25 trillion on business travel in the coming year. The good news is that enterprise workers won't have to endure long ocean voyages on rickety old ships. The bad news, however, is that $1.25 trillion is a lot of money.
While eliminating business travel altogether is not possible – there will always be a need for global conferences, expositions and other international gatherings – many enterprises can still benefit from cutting travel costs wherever possible with the help of UC. Meetings that typically might entail long international flights, or traveling a few hours outside of the tri-state area, can be transformed into VoIP audio conferences with screen sharing, or if need be, video conferences in huddle rooms.
There's certainly something to be said about the value of being willing to travel halfway around the world for a client. In some cases, this may be necessary. But for the day-to-day, it helps to know that your enterprise is only a VoIP call or video conference away. Likewise, travel between corporate branches in various parts of the world can be substituted by reliable business communication systems. This is especially important for enterprises that have subsidiaries in various verticals.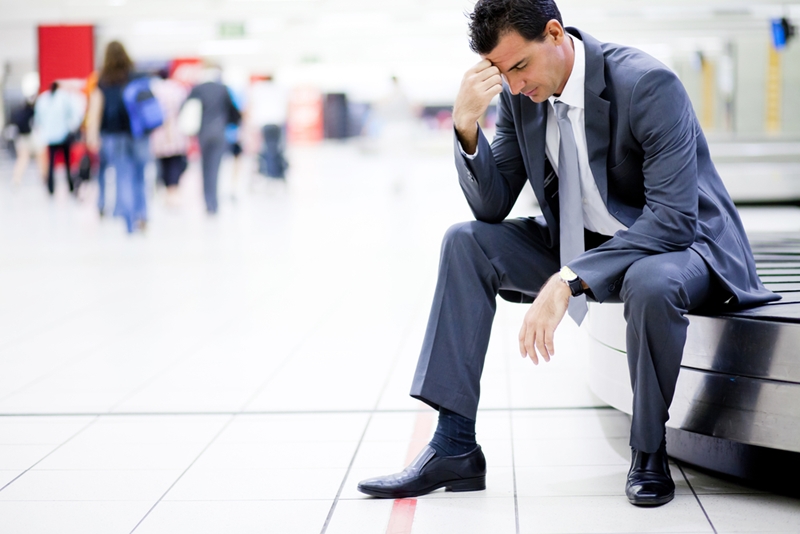 Improved internal security
The role of unified communications in cybersecurity is under-appreciated. It's true that any form of Internet communication has its fair share of vulnerabilities. Email, for instance, is constantly bombarded with spam. All it takes sometimes is clicking on one wrong link sometimes for an account to be compromised. While extremely difficult, VoIP can also be hijacked, mainly so cybercriminals can use a service they're not paying for, or worse, to listen in on conversations as a means to gather sensitive company data.
However, consolidating these very necessary forms of communication into a single dashboard on a computer doesn't make them any less secure. Each by themselves would actually be more at risk of being abused by unauthorized users. This is because integration in the form of a comprehensive UC offering gives users a centralized log of all communications. A hacked email account might therefore be caught early on, mitigating the risks of social engineering – manipulation of people online, in-person or otherwise with the intention of stealing or spying on an organization or agency.
To that end, large enterprises may have multiple corporate offices with myriad departments. Enterprises worker may never meet many of the people who work in the same building as them. It helps to be able to verify suspicious requests that are made by hackers pretending to be corporate insiders; for example, when a "co-worker from accounting" in the Toronto office emails that he needs everyone on payroll's Social Security number for "auditing purposes."
Possibility for better bottom line
"UC is no longer a frill or a handy tool. It's a business necessity."
Once an organization expands to the extent that it is national or multi-national in scope, customers begin to expect a level of service wherever they go, and in a more on-demand, immediate way. As this happens, most organizations eventually hit a brick wall in how omnipresent they can be. If there's no service branch in the area, customers will just have to dial into a call center (and hopefully one that leverages a strong call center VoIP solution).
However, in some cases, inquiries are high-level, for example, on matters pertaining to investment banking and mortgages. How can organizations personally connect with customers in these instances to provide better service?
One way, as witnessed by Bank of America, is with unified communications. A few years ago, the financial giant began using business communication technology as a way to connect potential customers with mortgage and investment experts via video conference. The sessions would take place at a local branch if consumers needed more detailed information about specific services. By having the ability to contact remote experts in a face-to-face meeting, Bank of America has a greater chance of making these sales, and ultimately improving the bottom line. This is a clever use of UC to really tap into the wealth of talent that may be scattered across regions.
For enterprises, UC is no longer a frill or a handy tool. It's a business necessity that can save money, improve enterprise security and ultimately boost the bottom line.
Source: http://www.teotech.com/research/news/the-importance-of-uc-in-enterprise-collaboration/
Publish Date: April 5, 2016 5:00 AM
---
PREMIUM

HigherGround, Inc.
(VIEW OUR PAGE)

HigherGround develops data collection, information storage, and interaction analytics solutions that easily transform data into actionable intelligence, enabling operational optimization, enhanced per...

(view more)

PREMIUM

CTI Software
(VIEW OUR PAGE)

CTI Software is the creator of custom application called Davos, which complements the telephone client solutions with intelligent features such as automated call attendant, call recording and archivin...

(view more)

PREMIUM

Avizent Ltd
(VIEW OUR PAGE)

Advanced AI technology and Natural Language Processing delivered to clients in the Cloud that harnesses both voice and digital conversations. The focus is on building an environment where intelligent ...

(view more)
---
View more from
TEO Technologies
Recent Blog Posts:
| | |
| --- | --- |
| What to know about touchpoints: Improve the customer experience | March 15, 2018 5:00 AM |
| IP phones are key ingredients in VoIP telephony success | March 9, 2018 5:00 AM |
| Call recording: An essential feature in VoIP call centers | March 5, 2018 5:00 AM |
| Is it time to upgrade your UC?: Tips, considerations and best practices | February 6, 2018 5:00 AM |
| 4 ways unified communications solutions improve your cybersecurity posture | January 31, 2018 5:00 AM |
| Are chatbots necessary in UC contact centers? | January 30, 2018 5:00 AM |
| 3 features to focus on when evaluating unified communications solutions | January 30, 2018 5:00 AM |
| Contact center modernization: The time is now  | January 19, 2018 5:00 AM |
| What to know about using instant messaging in an enterprise setting | December 13, 2017 5:00 AM |
| Security Awareness: Top Threats to UC Technology | November 30, 2017 5:00 AM |
Industry Champion Award Leaderboard