Government agencies: Achieve secure collaboration at low costs with UC - TEO Technologies - ContactCenterWorld.com Blog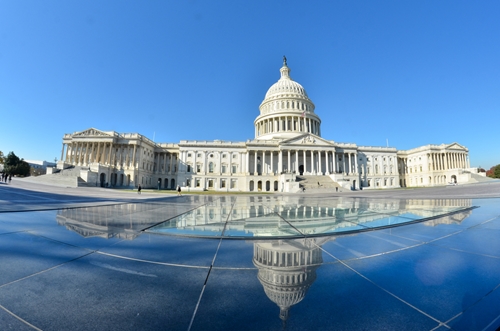 Over the past five years or so, government agencies at the federal, state and local levels have been striving to improve IT infrastructure efficiency. In a bid to save money, enhance productivity and better serve residents, agencies have pursued data center consolidation, cloud computing and other IT initiatives – all of which have been met with limited success so far.
While certainly not a substitute for these panoramic overhauls, an easier – but equally important – way organizations in the governmental sector can enhance technology is with a comprehensive unified communications system buttressed by secure VoIP. Let's look at the key benefits that UC provides the public sector.
Stronger communication with residents
In a recent study, Global Market Insights forecast the unified communications market value to grow at a compound annual rate of more than 13 percent through 2023, realizing a net worth of $96 billion. In the summary of the study, the authors made special note of the government sector, predicting that it would comprise $20 billion of the total value of the market, and went on to explain why:
"The government sector has witnessed increased adoption of UC systems to cater the needs of citizens pertaining to public safety and permit processing," the report stated. "These solutions help governments to effectively deal with emergencies and crisis conferencing."
Contact centers that serve the public, for example, already see a number of benefits from strong call center VoIP. This includes the ability to quickly access information about callers – whether they're dialing 911 or trying to get in touch with the Internal Revenue Service. Imagine if these contact centers could also help citizens by responding to text messages, emails and when appropriate, even video conferences.
In the private sector, many organizations are already providing this omnichannel experience for customers, and a lot of consumers are beginning to expect it. A future in which the government provides this type of service to its residents may not be far off; but before it can happen, agencies at all levels of government must make strong unified communications a priority.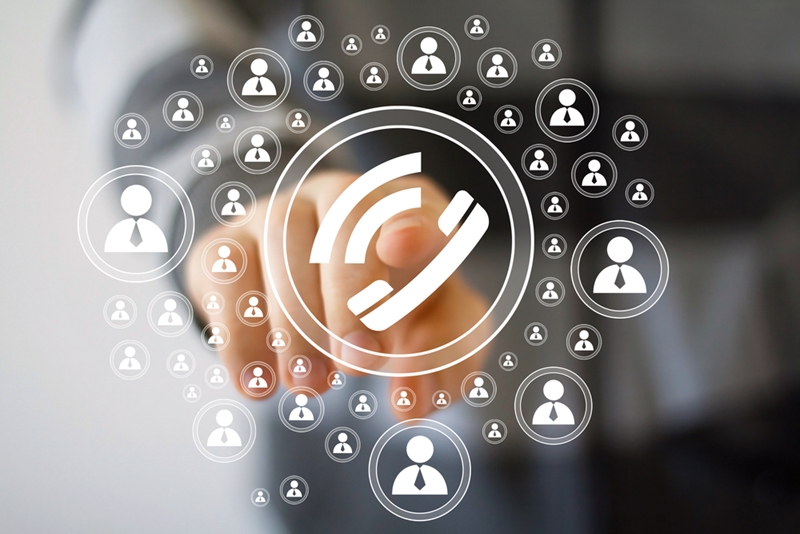 Cost-efficient collaboration among disparate agencies
It's not just residents that organizations in the public sector need to have fluid contact with. In law enforcement, for instance, various municipal and federal agencies may need to work together on certain investigations. Likewise, in the event of a national emergency, there need to be effective notification strategies in place. This is something that the U.S. has struggled with in the past; for example, when the attacks on 9/11 occurred, there were some communication difficulties between agencies, according to the Homeland Security News Wire.
"You only buy what you need, as you need it."
Again, while not a substitute for a nationwide emergency network, interdepartmental communication and collaboration between disparate agencies is made significantly easier with the many features of a strong UC platform, including screen sharing, file sharing, mobile VoIP and more. Modern UC platforms accommodate organizations' need for fast and easy communication on the go, in the office or at the home office. Thanks to the hyper-scalability of UC, there is no need to pay for features or VoIP channels that won't be in use. You only buy what you need, as you need it.
A defense against spies, social engineers
One of the reasons UC is so essential in the public sector is because of the need for organized, consolidated and secure communication within and among different government agencies. Recent breaches of the personal email accounts of high-profile agency leaders including CIA director John Brennan have highlighted just how important it is that government officials use secure UC channels. On top of that, who could forget the momentous Office of Personnel Management data breach of 2015 that resulted in the compromise of personal information belonging to more than 21 million government employees?
It's not easy to preempt a cyberattack, especially considering government agencies the world over represented the most highly targeted sector in 2015. However, military-grade, encrypted VoIP solutions paired with a UC softphone can go a long a way toward preventing social engineering schemes. The former helps preclude wiretapping, while the latter supplies a complete activity log for users that can tip off government employees of any unusual or unauthorized communications taking place. Because contacts are listed and categorized on a single dashboard, the chances of accidentally sending sensitive information to a non-secure email account are slim to none.
Wrapping up
Drawn in by cost-efficiency, enhanced collaboration capabilities and more secure communication, organizations in the private sector have made good use of UC solutions. All of the benefits also extend to the public sector. A case could even be made that reliable, secure UC is even more important to government agencies than it is for private corporations.
Either way, this much is clear: UC underpinned by secure VoIP is invaluable to government agencies.
Source: http://www.teotech.com/research/news/government-agencies-achieve-secure-collaboration-at-low-costs-with-uc/
Publish Date: May 20, 2016 5:00 AM
---
PREMIUM

ConceptCall
(VIEW OUR PAGE)

Аутсорсинговый контакт-центр ConceptCall| КонцептКолл специализируется на исходящем и входящем телемаркетинге: мы предоставляем услуги по осуществлению холодных звонков и продажи по телефону, проводим...

(view more)

PREMIUM

HigherGround, Inc.
(VIEW OUR PAGE)

HigherGround develops data collection, information storage, and interaction analytics solutions that easily transform data into actionable intelligence, enabling operational optimization, enhanced per...

(view more)

PREMIUM

Future Gen International Pte Ltd
(VIEW OUR PAGE)

Outsourcing provider of English Call Centre services, Audio Transcriptions, Big Data ETL (Extract, Transform, Load) , Big Data Visualization, Big Data Predictive Model Generation
---

View more from
TEO Technologies
Recent Blog Posts:
| | |
| --- | --- |
| What to know about touchpoints: Improve the customer experience | March 15, 2018 5:00 AM |
| IP phones are key ingredients in VoIP telephony success | March 9, 2018 5:00 AM |
| Call recording: An essential feature in VoIP call centers | March 5, 2018 5:00 AM |
| Is it time to upgrade your UC?: Tips, considerations and best practices | February 6, 2018 5:00 AM |
| 4 ways unified communications solutions improve your cybersecurity posture | January 31, 2018 5:00 AM |
| Are chatbots necessary in UC contact centers? | January 30, 2018 5:00 AM |
| 3 features to focus on when evaluating unified communications solutions | January 30, 2018 5:00 AM |
| Contact center modernization: The time is now  | January 19, 2018 5:00 AM |
| What to know about using instant messaging in an enterprise setting | December 13, 2017 5:00 AM |
| Security Awareness: Top Threats to UC Technology | November 30, 2017 5:00 AM |