Contact center innovation in 2017 - TEO Technologies - ContactCenterWorld.com Blog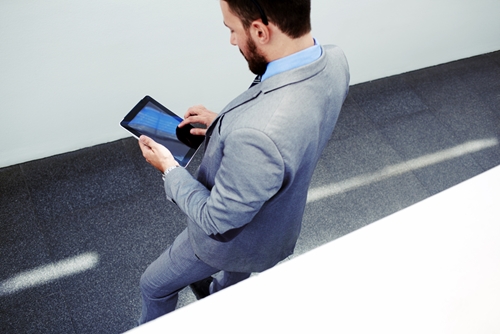 Contact center technology continues to evolve, with organizations in every industry finding it beneficial for their operations. When it comes to maintaining an effective, efficient operation, contact centers provide companies with the tools necessary to streamline communication strategies and strengthen collaboration across the entire business.
Why contact centers?
In the coming months and years, contact centers will continue to be a key part of business strategy. In fact, according to a report published by Technavio, the global market for contact center technology will be worth $9.7 billion in 2019, growing at a compound annual rate of 9 percent beginning in 2015. There are several reasons for this growth, according to Amit Sharma, the lead analyst for IT outsourcing and business process outsourcing research at Technavio.
"Innovation and the proliferation of digital technologies has changed customers' interaction with companies, and customers are now using different channels such as the web and self-service options," Sharma said. "Many organizations prefer to include a contact center as a strategic part of their organization. Moreover, some organizations prefer to outsource their call center functions to a third party to improve the customer experience."
All of this is to say that organizations are cultivating their contact center strategies in order to more effectively meet the needs of their customers and improve collaboration across the business.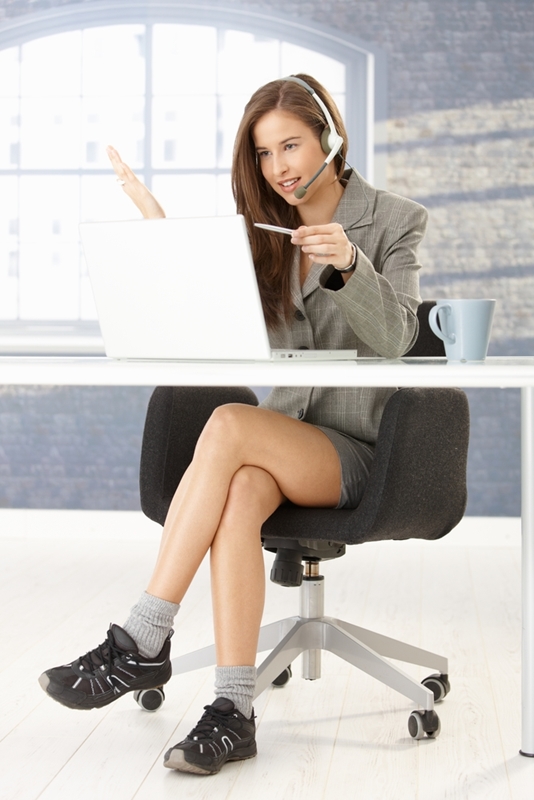 First thing's first: Key benefits
Before listing the important innovations and trends in contact center technology for the current year, it's helpful to dive into the advantages of contact center technology and see exactly why organizations around the globe continue to invest.
1. Analytics
Contact center solutions can be integrated with analytics tools that can be used to predict customer behavior. According to TechTarget, text analytics tools mine text from customer interactions to determine how the business can improve. For instance, a hospitality company called Gaylord Entertainment implemented text analytics tools to help comb through 80,000 customer surveys and categorize responses in record time.
2. Customer service
It goes without saying that when employees are better positioned to understand customer demands and issues, the reputation of the company itself gets a boost. Gaylord Entertainment was able to create better marketing strategies and more effectively incorporate customer feedback thanks to the aforementioned contact center text analytics.
3. Collaboration
Contact centers streamline communication across the enterprise so employees, customers, managers and the C-suite can all be on the same page. Employees who need to communicate about their customer service strategies especially benefit from this contact center advantage. They can share customer data and thus greatly improve the efficacy of customer care.
"Video phones are on the horizon for contact centers."
Future features
All of these key benefits come together to form important competitive and collaborative advantages for many organizations. So what are the latest innovations in the world of contact centers that companies can see immediate benefits from? Let's take a look:
1. Video conferencing
Some industry experts are having fun thinking about contact center innovation by comparing these tools to the entertainment industry's view of the future. According to MarTech Advisor John Loughlin, video phones are on the horizon for contact centers, à la "The Jetsons."
"Customers will have the opportunity to visually connect with contact center employees," Loughlin wrote, "not just an imagined visualization of every random employee they have ever spoken with in every contact center they've called. A visual connection will personalize the transaction for both the customer and the employee. Video interactions will also help employees see customers' problems live, in real time."
2. Artificial intelligence
MSP Mentor contributor Tom Kaneshige noted that artificial intelligence is making waves in the technology world, and it won't be long before AI comes to the contact center. A Forrester survey discovered that 57 percent of organizations that have adopted AI found enhanced customer experience to be the biggest benefit, which is in line with the goals of implementing contact center technology in the first place.
3. Cloud-based tools
The market for cloud-based contact center technology will be worth $15.6 billion by 2021, according to a report published last year by MarketsandMarkets. Especially in the consumer goods and retail industry, this technology is helping organizations better meet the needs of customers and resolve issues. Organizations in the e-commerce vertical need a comprehensive cloud strategy in order to take advantage of these kinds of tools.
With contact center technology, organizations can optimize their communications tools through one platform, meaning they don't have to figure out different technologies with varying brands and disparate support structures. Everything - fax, messaging, email and more - is at their fingertips.
Get in touch with the experts at Teo Technologies today for more information about how our multichannel contact center solutions are right for your company.
Source: https://www.teotech.com/research/news/contact-center-innovation-in-2017/
Publish Date: March 21, 2017 5:00 AM
---
PREMIUM

ConceptCall
(VIEW OUR PAGE)

Аутсорсинговый контакт-центр ConceptCall| КонцептКолл специализируется на исходящем и входящем телемаркетинге: мы предоставляем услуги по осуществлению холодных звонков и продажи по телефону, проводим...

(view more)

PREMIUM

HigherGround, Inc.
(VIEW OUR PAGE)

HigherGround develops data collection, information storage, and interaction analytics solutions that easily transform data into actionable intelligence, enabling operational optimization, enhanced per...

(view more)

PREMIUM

CTI Software
(VIEW OUR PAGE)

CTI Software is the creator of custom application called Davos, which complements the telephone client solutions with intelligent features such as automated call attendant, call recording and archivin...

(view more)
---

View more from
TEO Technologies
Recent Blog Posts:
| | |
| --- | --- |
| What to know about touchpoints: Improve the customer experience | March 15, 2018 5:00 AM |
| IP phones are key ingredients in VoIP telephony success | March 9, 2018 5:00 AM |
| Call recording: An essential feature in VoIP call centers | March 5, 2018 5:00 AM |
| Is it time to upgrade your UC?: Tips, considerations and best practices | February 6, 2018 5:00 AM |
| 4 ways unified communications solutions improve your cybersecurity posture | January 31, 2018 5:00 AM |
| Are chatbots necessary in UC contact centers? | January 30, 2018 5:00 AM |
| 3 features to focus on when evaluating unified communications solutions | January 30, 2018 5:00 AM |
| Contact center modernization: The time is now  | January 19, 2018 5:00 AM |
| What to know about using instant messaging in an enterprise setting | December 13, 2017 5:00 AM |
| Security Awareness: Top Threats to UC Technology | November 30, 2017 5:00 AM |