3 ways UC tools help meet – and exceed – customer expectations - TEO Technologies - ContactCenterWorld.com Blog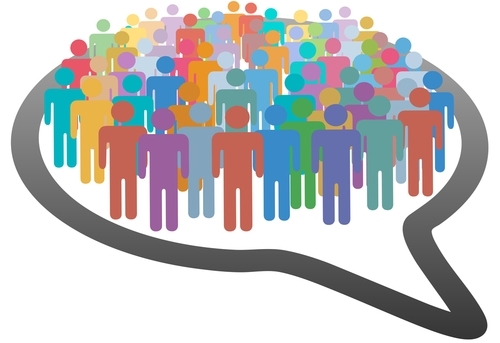 Customers are more demanding than ever before – especially now that many businesses leverage an omnichannel approach for their brand presence. Clients expect to be able to connect and resolve any issues with the company in a way that best supports their needs, as well as their preferences.
Unified communications have come a long way, and are now a powerful tool for not only meeting, but exceeding customer expectations. As demands for personalized and streamlined services grow, a robust UC system will help your organization differentiate itself from the competition while providing the best service for clients. Let's see how this is possible:
1) UC provides an array of choices for customer contact
Today's customers have significant expectations, and these needs only grow when it comes time for the client to reach out to the brand. When they look to contact you, it's important that they have more than a single phone number to choose from.
While a call center is still imperative, more clients are seeking other modes of communication, including live chat, email, text and social media. In fact, according to a study from MarketingSherpa, the vast majority of consumers – more than 70 percent – cited email as their preferred communication channel. What's more, a separate survey from Software Advice found that live chat is quickly becoming the top choice for simple queries and questions about shopping orders.
"Regardless of customer demographics or the nature of the service inquiry, a significant portion of the general public always prefers live chat to phone support," SmartInsights contributor Susanne Colwyn wrote, reporting on Software Advice's research. "For this reason alone – not to mention others like cost effectiveness and operational efficiency – businesses that don't have live chat on their websites now would be wise to at least consider adding it."
Overall, UC tools like high-definition voice and video calling, live chat and integrated email are crucial parts of responding to customers. These can provide the choice consumers are looking for, enabling them to utilize the channel they are most comfortable with to reach out to the brand.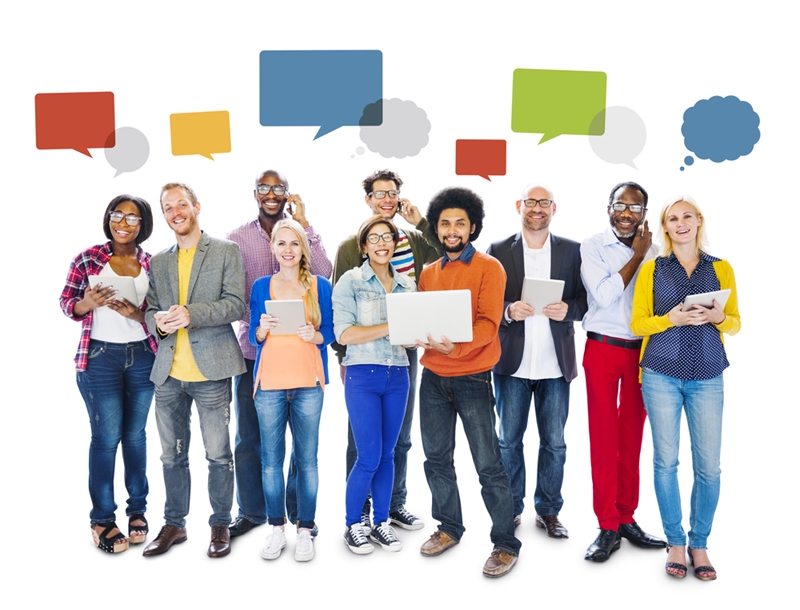 2) UC allows for a quick response
UC technology can also help businesses get back to their customers as quickly as possible. As demands rise for fast, seamless service, this kind of capability is paramount.
As email is now the preferred communication channel, consumers that email their queries or issues to a brand expect a quick turnaround. And as more clients leverage this channel to reach out to a brand, this expectation will only grow. In fact, a study from eDigitalResearch found that 22 percent of customers will wait six hours for an email response, and another 44 percent only prefer to wait a single day. A response that comes after this time period can considerably hamper the customer's experience with the company.
"Two thirds (66 percent) of consumers are happy to wait one day or more for a response to their email," eDigitalResearch noted in its report. "However, the majority of large organizations currently have a waiting period of anywhere from 48 hours upwards. These results suggest that email customer service expectations are changing, yet many brands are failing to recognize this, leaving the customer frustrated by what they now consider to be 'slow' email customer service."
A robust UC system that includes integrated email can ensure that important client emails don't fall through the cracks. It's imperative that today's businesses use a solution that allows for email integration, enabling them to utilize a robust email solution alongside their UC portal. This propels customer service by helping to guarantee that users are aware of emails the moment they enter the inbox and can respond as quickly as possible.
"UC technology can help businesses get back to their customers as quickly as possible."
3) UC supports continual communication
Customer Experience Insight contributor Michele McGovern noted that another top expectation of customers is constant contact that goes beyond simply "touching base." In fact, today's consumers prefer brands to reach out to them at certain intervals during the relationship to ensure that the shopper has had a beneficial experience.
A UC solution that offers numerous channels of communication can ensure that a brand has all the tools it requires to keep up with this growing need. For instance, a company representative can send an email to ensure a customer that a large order has been received. After its delivery, the brand can place a call to the customer to ensure their satisfaction. And if the client returns to the website, a live chat message can welcome them back and ask if they require assistance. This not only helps assure the customers that the brand is keeping their needs in mind, but can help provide a tailored experience.
To find out more about how UC technologies can help meet the changing demands of today's customers, contact Teo Technologies today.
Source: https://www.teotech.com/research/news/3-ways-uc-tools-help-meet-and-exceed-customer-expectations/
Publish Date: December 21, 2016 5:00 AM
---
PREMIUM

CTI Software
(VIEW OUR PAGE)

CTI Software is the creator of custom application called Davos, which complements the telephone client solutions with intelligent features such as automated call attendant, call recording and archivin...

(view more)

PREMIUM

ConceptCall
(VIEW OUR PAGE)

Аутсорсинговый контакт-центр ConceptCall| КонцептКолл специализируется на исходящем и входящем телемаркетинге: мы предоставляем услуги по осуществлению холодных звонков и продажи по телефону, проводим...

(view more)

PREMIUM

Future Gen International Pte Ltd
(VIEW OUR PAGE)

Outsourcing provider of English Call Centre services, Audio Transcriptions, Big Data ETL (Extract, Transform, Load) , Big Data Visualization, Big Data Predictive Model Generation
---

View more from
TEO Technologies
Recent Blog Posts:
| | |
| --- | --- |
| What to know about touchpoints: Improve the customer experience | March 15, 2018 5:00 AM |
| IP phones are key ingredients in VoIP telephony success | March 9, 2018 5:00 AM |
| Call recording: An essential feature in VoIP call centers | March 5, 2018 5:00 AM |
| Is it time to upgrade your UC?: Tips, considerations and best practices | February 6, 2018 5:00 AM |
| 4 ways unified communications solutions improve your cybersecurity posture | January 31, 2018 5:00 AM |
| Are chatbots necessary in UC contact centers? | January 30, 2018 5:00 AM |
| 3 features to focus on when evaluating unified communications solutions | January 30, 2018 5:00 AM |
| Contact center modernization: The time is now  | January 19, 2018 5:00 AM |
| What to know about using instant messaging in an enterprise setting | December 13, 2017 5:00 AM |
| Security Awareness: Top Threats to UC Technology | November 30, 2017 5:00 AM |
Industry Champion Award Leaderboard