Comprehensive VoIP: A multitasker's dream - TEO Technologies - ContactCenterWorld.com Blog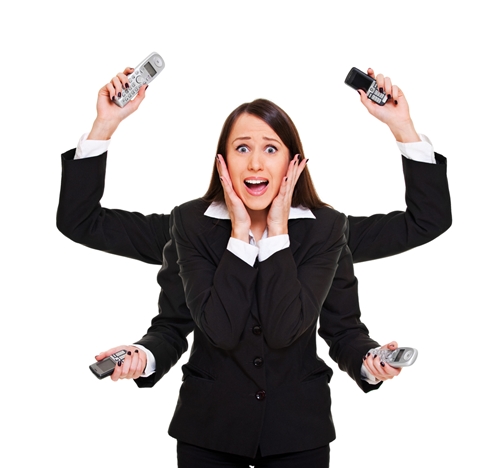 Second only to standard desktops or laptops, phones may just be the most important pieces of communication equipment in the modern office. While the general concept of the telephone has not changed much since its early days – one or more people talk into one end, while others listen and respond at the receiving end – the delivery method for voice communications has been completely re-imagined with VoIP.
Unlike traditional telephony, VoIP transmits audio in the form of data packets via Internet protocol. In addition to being significantly simpler and cheaper to deploy, business VoIP has far greater potential as a feature-rich, versatile multitasking tool.
Dynamic user interface
Modern VoIP systems are feature-infused, touting added capabilities such as multifunction buttons that can number in the high 30s, elaborate speed-dial directories, large graphics displays and supplementary equipment such as headsets for hands-free use, and audio conferencing bridges for comprehensive collaboration. Far more than fancy bells and whistles, these features are essential for any organization that has one or more positions in which high call volumes are the norm – for example, call centers. These facilities may receive thousands of calls every day, and as the modern face of customer support, the ability to field as many calls as possible is essential to fostering a customer-centric business model.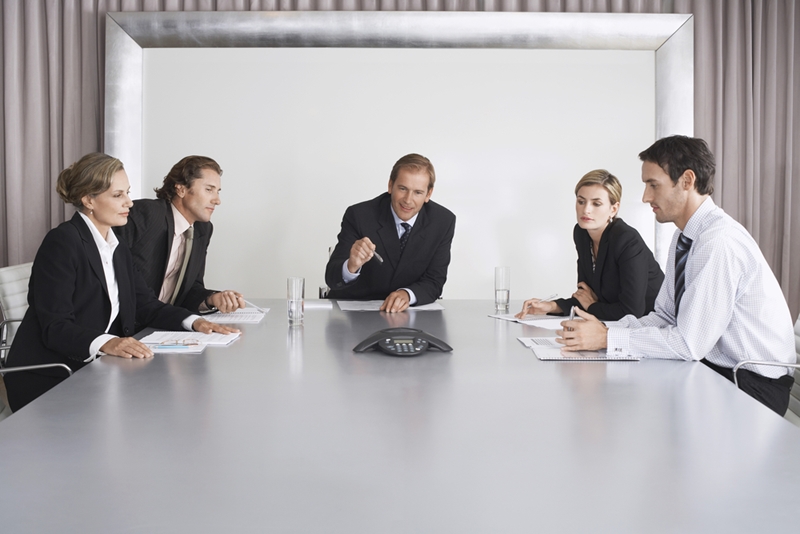 When it comes to corporate use of business VoIP, having reliable phone systems is equally important. However, much of the collaboration that occurs in the enterprise takes place via audio conferencing. Mid-level and upper management teams, in particular, as well as departments that serve as the primary contacts for clients, business partners and remote workers may find the majority of their day blocked off with conferences. For this reason, it's vital that they waste as little time as possible setting up for the call. A reliable audio conferencing solution is capable of supporting six different callers who may be dialing in from any number of devices. Conferences can be secured through the creation of PINs, and frequently convening groups can have a preset PIN to eliminate the need to generate a new one for every call.
"Calls can be made with the click of a button."
Another notable benefit of business VoIP is its seamless integration with other components of unified communications. Softphone displays make it easy to perform many of the same functions that would normally be carried out on a VoIP system via a digital computer interface. Calls can be made with the click of a button. Voicemails and call recordings can be saved and listened to as needed.
Works everywhere there is Internet
In addition to supplying the same functionality as a VoIP phone, a VoIP softphone can be used on practically any device as long as it is connected to the Internet. Smartphones, tablets and laptops – company-owned or introduced under bring-your-own-device policies – can essentially transform into a VoIP phone. This means that on any given day, should employees decide to work from the home office, they will still have access to all of their contacts, voicemails and other vital VoIP system information. Alternatively, jet-setting employees, or workers who may have to travel to multiple locations in a single day can stay on top of their communication efforts.
According to a recent report from MicroMarketMonitor, the global enterprise mobility and BYOD market is slated to see a compound annual growth rate of 27.6 percent from 2015 to 2020. Several factors will act as catalysts for this colossal growth, including the proliferation of these technology trends in developing nations. As this growth continues, mobile and cloud-based unified communications will play an even greater role in the workplace. VoIP softphone technology, for example, will make it easier to turn personal mobile devices into wireless IP phones that can keep workers connected regardless of where and when they choose to work.
It's safe to say that the widespread Internet access and the increasing use of mobile devices will lead to more channels for unified communication, including mobile messaging, internal social networking portals, video conferencing and more. Nevertheless, even as these portals continue to grow in importance, voice will be hugely important in the workplace. Reliable, versatile VoIP will still be the cornerstone for effective and comprehensive communication. It's direct, it's conducive to discussion between multiple people thanks to audio conferencing, and with highly functional IP phone configurations, it's a multitasker's dream.
At the end of the day, voice is, always has been and perhaps always will be our main means of communication.
Source: http://www.teotech.com/research/news/comprehensive-voip-a-multitaskers-dream/
Publish Date: January 19, 2016 5:00 AM
---
PREMIUM

CTI Software
(VIEW OUR PAGE)

CTI Software is the creator of custom application called Davos, which complements the telephone client solutions with intelligent features such as automated call attendant, call recording and archivin...

(view more)

PREMIUM

ConceptCall
(VIEW OUR PAGE)

Аутсорсинговый контакт-центр ConceptCall| КонцептКолл специализируется на исходящем и входящем телемаркетинге: мы предоставляем услуги по осуществлению холодных звонков и продажи по телефону, проводим...

(view more)

PREMIUM

Future Gen International Pte Ltd
(VIEW OUR PAGE)

Outsourcing provider of English Call Centre services, Audio Transcriptions, Big Data ETL (Extract, Transform, Load) , Big Data Visualization, Big Data Predictive Model Generation
---

View more from
TEO Technologies
Recent Blog Posts:
| | |
| --- | --- |
| What to know about touchpoints: Improve the customer experience | March 15, 2018 5:00 AM |
| IP phones are key ingredients in VoIP telephony success | March 9, 2018 5:00 AM |
| Call recording: An essential feature in VoIP call centers | March 5, 2018 5:00 AM |
| Is it time to upgrade your UC?: Tips, considerations and best practices | February 6, 2018 5:00 AM |
| 4 ways unified communications solutions improve your cybersecurity posture | January 31, 2018 5:00 AM |
| Are chatbots necessary in UC contact centers? | January 30, 2018 5:00 AM |
| 3 features to focus on when evaluating unified communications solutions | January 30, 2018 5:00 AM |
| Contact center modernization: The time is now  | January 19, 2018 5:00 AM |
| What to know about using instant messaging in an enterprise setting | December 13, 2017 5:00 AM |
| Security Awareness: Top Threats to UC Technology | November 30, 2017 5:00 AM |