TEO Technologies - ContactCenterWorld.com Blog Page 3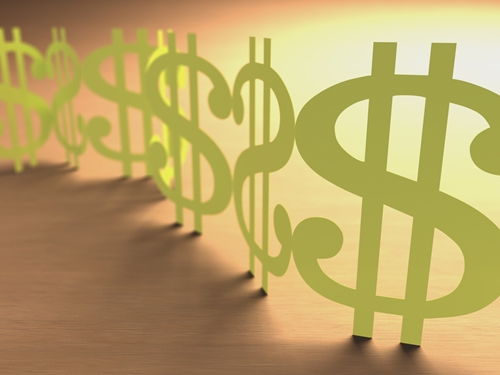 Small and midsized organizations have to adhere to strict budgets when investing in the necessary technology for proper business function. Growing companies don't necessarily have growing IT spend - so they have to find creative ways to work within the IT budgets they do have.
Sometimes, even that meager budget may decrease. For instance, Techaisle reported at the beginning of 2016 that overall, in the U.S., it looked like small-business IT budgets would remain stagnant at $188 billion. What's more, while 52 percent of small businesses claimed technology helped drive the direction of their organizations, many SMBs had decreased their IT budget by between 2 and 6 percent for the year.
Cloud telephony solutions are a necessity in times like these. These cloud-based tools offer organizations a way to invest in solutions that will last and that will add the most value to their operations. The cloud gives SMBs the right tools and technologies to communicate more effectively, collaborate more efficiently and, at the end of the day, save money on their IT budgets.
"The cloud gives SMBs the right tools to communicate more effectively."
The cost-effectiveness of the cloud
In general, cloud computing offers small businesses a competitive advantage when it comes to their IT strategies. Smaller businesses with smaller budgets don't have to worry about spending too much on their computing environments up front. This is because instead of having to invest in expensive physical servers and networking equipment, SMBs simply pay someone else to manage those physical assets, while they get the full benefit of the computing power. This means that SMBs have less capital expense (fewer upfront costs) and more operational expense (monthly payments spread out over a period of time).
In addition, most cloud tools are set up on a pay-as-you-go plan, which helps organizations utilize the full range of their computing services without wasting any of their potential. An Anthesis Group study from 2015 found that around 30 percent of servers around the world are sitting unused in data centers - sucking up energy, and therefore money, without contributing much to the overall computing environment. With the cloud, organizations don't have to worry that they're paying for something they're not using. Instead, because cloud solutions utilize a pay-as-you-go structure, organizations can simply sign up for the technology they're using and not have to deal with overpaying the electricity bill or wasting precious resources.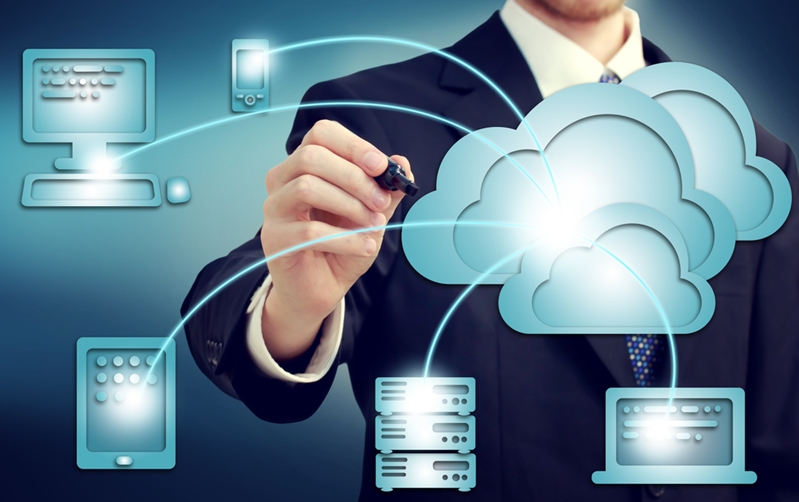 Cloud and telephony go hand in hand
That cost-effectiveness translates to telephony solutions, as well. In 2015, a Harvard Business Review Analytics Services study of 451 IT executives found that collaboration was the top driver of cloud computing adoption - and for good reason. With cloud-based tools, organizations don't have to invest in on-premises solutions that would need updating every so often and that would cost money each time to upgrade.
PC World contributor Tasso Mangos noted that the advent of the cloud cleaved the divide between enterprise technology and the small businesses that previously couldn't afford it. With the cloud, SMBs were able to forgo the "hefty upfront cost," as Mangos wrote, by investing in these managed services with predictable monthly payments - like cloud-based telephony solutions and unified communications tools.
"Cloud computing allows you to deploy the same systems that are used by Fortune 500 companies, only scaled to the size you need," Mangos stated. "You just choose your level in the same way you pick your phone plan, with the option to add in other features as needed. If you have employees, business partners and important customers spread across different cities, states or countries, you can save on travel costs by allowing everyone to collaborate online instead of in face-to-face meetings."
In this way, SMBs can have enterprise-level technology and enjoy the added productivity and efficiency benefits that come with the cloud without having to spend enterprise-level money. Many organizations have already found these benefits appealing; according to TechTarget contributor Irwin Lazar from Nemertes Research, 44 percent of companies deploying cloud telephony services are doing so primarily to reduce costs.
For more information about cloud-based telephony systems and UC solutions, get in touch with the experts at Teo Technologies today.
Source: https://www.teotech.com/research/news/telephony-on-an-smb-budget/
Publish Date: March 30, 2017 5:00 AM
---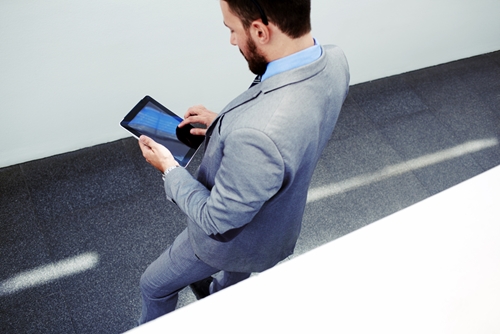 Contact center technology continues to evolve, with organizations in every industry finding it beneficial for their operations. When it comes to maintaining an effective, efficient operation, contact centers provide companies with the tools necessary to streamline communication strategies and strengthen collaboration across the entire business.
Why contact centers?
In the coming months and years, contact centers will continue to be a key part of business strategy. In fact, according to a report published by Technavio, the global market for contact center technology will be worth $9.7 billion in 2019, growing at a compound annual rate of 9 percent beginning in 2015. There are several reasons for this growth, according to Amit Sharma, the lead analyst for IT outsourcing and business process outsourcing research at Technavio.
"Innovation and the proliferation of digital technologies has changed customers' interaction with companies, and customers are now using different channels such as the web and self-service options," Sharma said. "Many organizations prefer to include a contact center as a strategic part of their organization. Moreover, some organizations prefer to outsource their call center functions to a third party to improve the customer experience."
All of this is to say that organizations are cultivating their contact center strategies in order to more effectively meet the needs of their customers and improve collaboration across the business.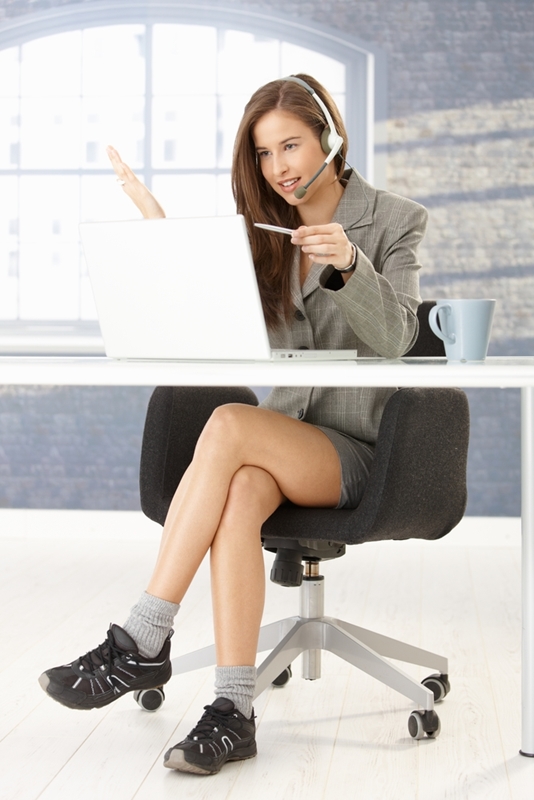 First thing's first: Key benefits
Before listing the important innovations and trends in contact center technology for the current year, it's helpful to dive into the advantages of contact center technology and see exactly why organizations around the globe continue to invest.
1. Analytics
Contact center solutions can be integrated with analytics tools that can be used to predict customer behavior. According to TechTarget, text analytics tools mine text from customer interactions to determine how the business can improve. For instance, a hospitality company called Gaylord Entertainment implemented text analytics tools to help comb through 80,000 customer surveys and categorize responses in record time.
2. Customer service
It goes without saying that when employees are better positioned to understand customer demands and issues, the reputation of the company itself gets a boost. Gaylord Entertainment was able to create better marketing strategies and more effectively incorporate customer feedback thanks to the aforementioned contact center text analytics.
3. Collaboration
Contact centers streamline communication across the enterprise so employees, customers, managers and the C-suite can all be on the same page. Employees who need to communicate about their customer service strategies especially benefit from this contact center advantage. They can share customer data and thus greatly improve the efficacy of customer care.
"Video phones are on the horizon for contact centers."
Future features
All of these key benefits come together to form important competitive and collaborative advantages for many organizations. So what are the latest innovations in the world of contact centers that companies can see immediate benefits from? Let's take a look:
1. Video conferencing
Some industry experts are having fun thinking about contact center innovation by comparing these tools to the entertainment industry's view of the future. According to MarTech Advisor John Loughlin, video phones are on the horizon for contact centers, à la "The Jetsons."
"Customers will have the opportunity to visually connect with contact center employees," Loughlin wrote, "not just an imagined visualization of every random employee they have ever spoken with in every contact center they've called. A visual connection will personalize the transaction for both the customer and the employee. Video interactions will also help employees see customers' problems live, in real time."
2. Artificial intelligence
MSP Mentor contributor Tom Kaneshige noted that artificial intelligence is making waves in the technology world, and it won't be long before AI comes to the contact center. A Forrester survey discovered that 57 percent of organizations that have adopted AI found enhanced customer experience to be the biggest benefit, which is in line with the goals of implementing contact center technology in the first place.
3. Cloud-based tools
The market for cloud-based contact center technology will be worth $15.6 billion by 2021, according to a report published last year by MarketsandMarkets. Especially in the consumer goods and retail industry, this technology is helping organizations better meet the needs of customers and resolve issues. Organizations in the e-commerce vertical need a comprehensive cloud strategy in order to take advantage of these kinds of tools.
With contact center technology, organizations can optimize their communications tools through one platform, meaning they don't have to figure out different technologies with varying brands and disparate support structures. Everything - fax, messaging, email and more - is at their fingertips.
Get in touch with the experts at Teo Technologies today for more information about how our multichannel contact center solutions are right for your company.
Source: https://www.teotech.com/research/news/contact-center-innovation-in-2017/
Publish Date: March 21, 2017 5:00 AM
---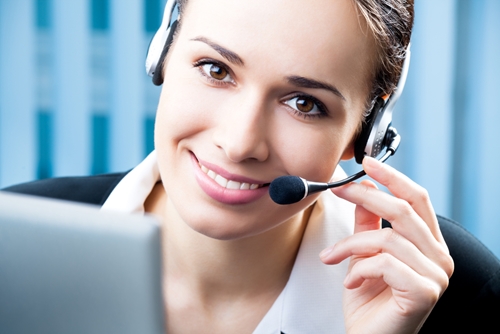 When it comes to engaging clients and ensuring their experience with customer service representatives is as effective, productive and positive as possible, companies have to cultivate a strategy that includes both clients and employees. Customer engagement begins at the point of sale, but it continues when they contact service operators, and engagement is a critical part of this process.
Contact center tools are transforming how organizations do business with their clients and improving the methods by which customer service issues are resolved. By investing in this kind of technology, organizations can guarantee better interactions and thus in the long run increase sales.
Plenty of companies are finding this to be true - according to Research and Markets, the global vertical for contact center technologies is predicted to grow at a compound annual rate of 10.64 percent from 2016 to 2020. In addition, Technavio found that the market will be worth $9.7 billion by 2019. This is all to say that contact centers will continue to be an important part of companies' customer service strategies - so it pays to know how to effectively engage clients.
Here are a few tips on how to maintain a high level of customer engagement by using contact center technology:
"The contact center market will be worth $9.7 billion by 2019."
1. Derive insights from analytics
One of the main benefits of implementing contact center tools is that every interaction is catalogued and stored within the system so you can see patterns in customer issues. This way, organizations can identify pain points in the service process and see what's working and what's not in terms of resolving these problems.
According to BizTech contributor Karen D. Schwarz, it should be the goal of the customer service department to turn the contact center into a customer engagement center - and that begins with the data.
"You have to be able to quantitatively identify where the interactions you're having with your customers are meeting your mission statement and when they aren't," Matt Holbrook, a contact center solution architect at CDW, told Schwarz. "Based on the results, put together a program that provides training and mentoring to staff so it can meet those objectives and transform it into an engagement center."
2. Empower employees to use those insights
When using contact center solutions, employees have access to each customer interaction no matter which employee was the primary contact. This allows ongoing tickets to be handled by multiple people without having to repeat themselves or explain their unique situations to more than one service representative.
After all, a good customer experience depends on the service representatives they interact with, so ensuring that employees are armed with key insights from contact center analytics is the best way to provide the best experience right away. This can improve ratings immediately and help your organization to remain competitive in the long run by solidifying a positive reputation.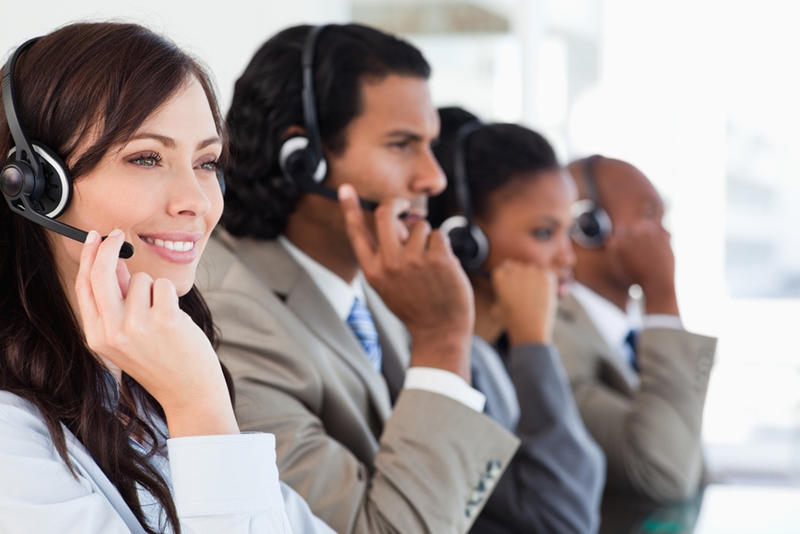 3. Pair up agents and customers
Another method Schwarz mentioned as a way to improve engagement in the contact center is to match up service agents with customers based on which form of communication they're most familiar with.
"There are different skill sets required depending on the channel, and the typical call center agent who is used to interacting via phone might not have the right skills to interact well in a chat session," said Tim Smith, a senior analyst at Nemertes Research.
By using skills-based routing techniques, organizations can make sure agents with the highest level of comfort are paired with customers with similar needs. For instance, a customer who is most comfortable with chat or messaging services should interact with an agent who is well-versed in the medium.
These three tips can help move your company closer in terms of making sure customers are fully engaged when they interact with your service department. Contact center technology, when used as intended, can greatly improve customer service strategies.
For even more information about contact centers and how they can help your business improve its customer response strategies, get in touch with Teo Technologies today.
Source: https://www.teotech.com/research/news/3-tips-on-customer-engagement-through-contact-centers/
Publish Date: March 17, 2017 5:00 AM
---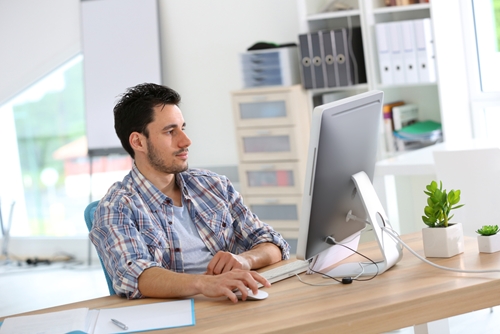 Once a new unified communications solution has been selected, deployed and integrated, it's not the time to simply walk away and hope for success. The new technology will need support from across the company, and encouraging its effective use will only serve to boost overall return on investment.
Managers must invest time and effort into training employees and ensuring that they fully understand the best ways to leverage the new UC system. Let's take a look at just a few of the ways it pays to support UC training for your staff members:
1) It supports the successful rollout of your new technology
This may seem obvious, but current statistics show that despite executives' high hopes, not every UC implementation ends up being prosperous for the business. In fact, a 2015 survey from Nemertes found that less than half - 43 percent - of the participating senior decision-makers said their UC deployment was successful. What's more, this is a significant decrease from the 61 percent of managers that experienced an effective UC deployment in 2014, Medium reported.
However, when supported by robust training to explain individual features and use cases, enterprises are in a much better position to achieve a fruitful and effective deployment.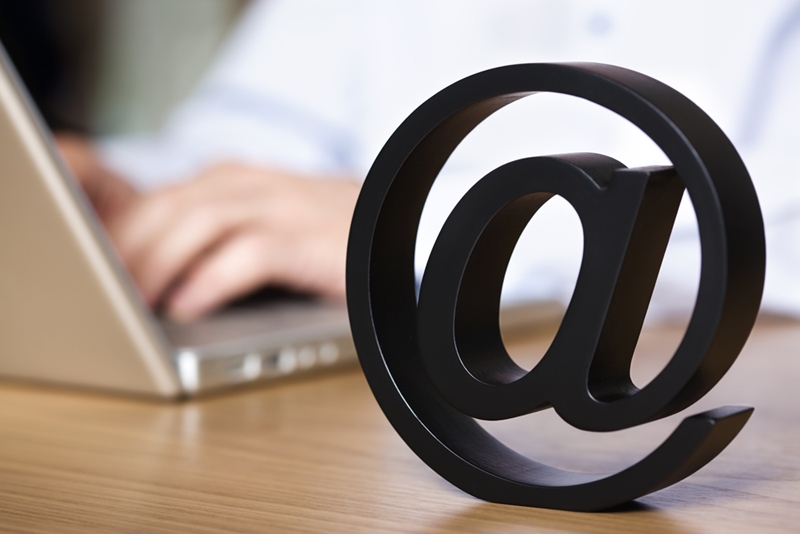 2) It prevents shadow IT
As TechTarget contributor Madelyn Stone pointed out, employees turning to other, more familiar resources prevents the beneficial, company-wide adoption of a new UC system.
"A repeated refrain among IT professionals — particularly as UC proliferates in larger, more conservative corporate spaces — is that employees never use the UC tools provided to them," Stone wrote. "Because of either a lack of awareness or an overt resistance to new technology, users persist in making conference calls via 1-800 numbers or sending email messages inquiring if a co-worker is available to chat."
"When managers take the time to train their employees, it can help prevent shadow IT."
When managers take the time to train their employees, though, it can help prevent this kind of shadow IT from taking place. When staff members are well-versed in the new solution's capabilities, they are more likely to utilize the new system as opposed to a different, unapproved platform.
3) It helps eliminate complexity
Especially when the company selects a robust UC solution with a range of impactful features, the new technology can seem overwhelmingly complicated for employees without experience with it. By going through each feature step-by-step and showcasing how it can help with daily operating tasks, the new solution becomes less complex and more user-friendly for staff members.
Employee training is an imperative part of the UC rollout process. For more assistance, contact Teo Technologies today.
Source: https://www.teotech.com/research/news/3-reasons-it-pays-to-invest-in-uc-training-for-employees/
Publish Date: February 1, 2017 5:00 AM
---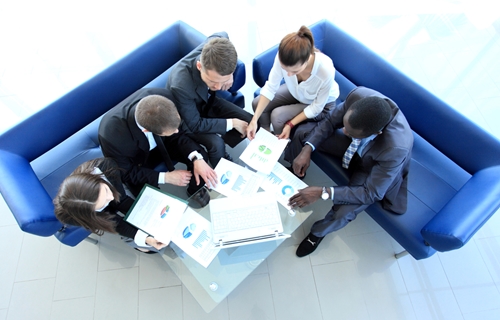 Teo and ATC Voice Data to Provide Industry Best Unified Communications Solutions to Businesses and Agencies in New Jersey and New York
Partners will provide integrated technology and support for agencies and businesses upgrading their communications platform to productivity enhancing Unified Communications
MUKILTEO,WA–January 31, 2017– Teo Technologies, a Unified Communications and Contact Center solutions company with over 40 years' experience delivering mission-critical customer applications, and ATC Voice Data, a leading provider of IT solutions in New Jersey, today announced a partnership to provide integrated Unified Communications technology and services to government, healthcare, financial, retail, automotive, distribution and non-profit organizations.
Teo will provide the unified communications platform, endpoints, and cloud infrastructure, while ATC will design, install, and service the solutions.
"This new partnership will allow us to provide valuable new communications technology to a market that demands the best in reliable, quality solutions. We are pleased to have Teo in our solution portfolio," said Mike Doherty, Operations Manager at ATC Voice Data.
"We are excited to be partnering with ATC to expand availability of our advanced and reliable communications solutions to the New Jersey and New York area," said Thomas Beck, Director of Marketing and Business Development at Teo.
About ATC Voice Data
ATC, a New Jersey based company since 1985, provides scalable communications solutions to businesses nationwide. Our staff is comprised of factory-certified experts specializing in the design and implementation of telecommunications and data communications solutions. For more information about ATC please visit www.atcvoicedata.com or call 877-848-4600.
About Teo
Teo is a U.S. based company that develops and manufactures industry-leading Unified Communications, Contact Center, and integrated Analytics solutions for the commercial, government, defense, and intelligence markets. Our portfolio comprises Unified Communications, Contact Center, Analytics, and TSG-6 solutions. For more information about Teo, please visit www.teotech.com or call 800-524-0024.
Media Contacts: Thomas Beck (425) 349-1038 | thomas.beck@teotech.com for Teo
Mike Doherty (732) 291-7500 | sales@atcvoicedata.com for ATC Voice Data
Source: https://www.teotech.com/research/news/teo-technologies-and-atc-voice-data-partnership/
Publish Date: January 31, 2017 5:00 AM
---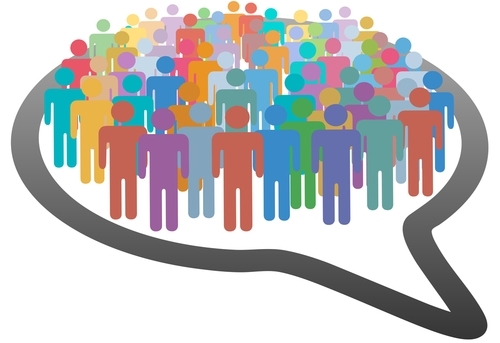 Customers are more demanding than ever before – especially now that many businesses leverage an omnichannel approach for their brand presence. Clients expect to be able to connect and resolve any issues with the company in a way that best supports their needs, as well as their preferences.
Unified communications have come a long way, and are now a powerful tool for not only meeting, but exceeding customer expectations. As demands for personalized and streamlined services grow, a robust UC system will help your organization differentiate itself from the competition while providing the best service for clients. Let's see how this is possible:
1) UC provides an array of choices for customer contact
Today's customers have significant expectations, and these needs only grow when it comes time for the client to reach out to the brand. When they look to contact you, it's important that they have more than a single phone number to choose from.
While a call center is still imperative, more clients are seeking other modes of communication, including live chat, email, text and social media. In fact, according to a study from MarketingSherpa, the vast majority of consumers – more than 70 percent – cited email as their preferred communication channel. What's more, a separate survey from Software Advice found that live chat is quickly becoming the top choice for simple queries and questions about shopping orders.
"Regardless of customer demographics or the nature of the service inquiry, a significant portion of the general public always prefers live chat to phone support," SmartInsights contributor Susanne Colwyn wrote, reporting on Software Advice's research. "For this reason alone – not to mention others like cost effectiveness and operational efficiency – businesses that don't have live chat on their websites now would be wise to at least consider adding it."
Overall, UC tools like high-definition voice and video calling, live chat and integrated email are crucial parts of responding to customers. These can provide the choice consumers are looking for, enabling them to utilize the channel they are most comfortable with to reach out to the brand.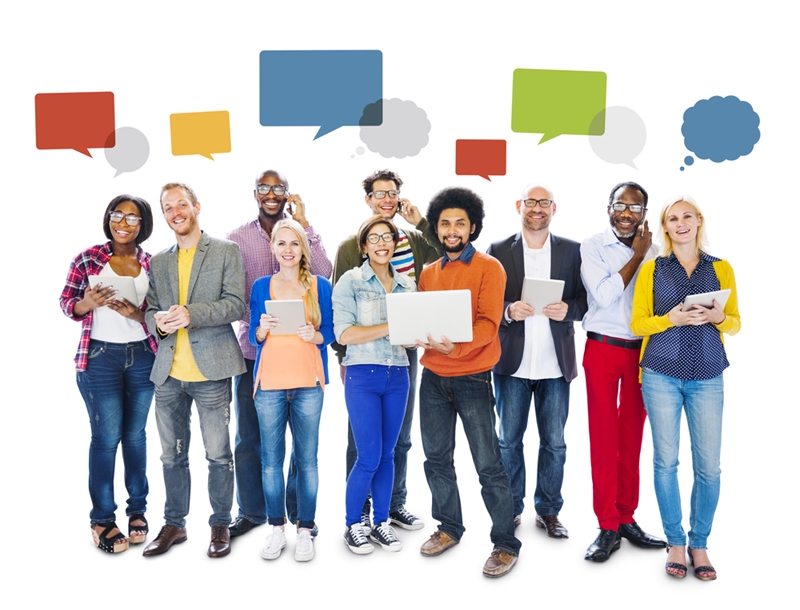 2) UC allows for a quick response
UC technology can also help businesses get back to their customers as quickly as possible. As demands rise for fast, seamless service, this kind of capability is paramount.
As email is now the preferred communication channel, consumers that email their queries or issues to a brand expect a quick turnaround. And as more clients leverage this channel to reach out to a brand, this expectation will only grow. In fact, a study from eDigitalResearch found that 22 percent of customers will wait six hours for an email response, and another 44 percent only prefer to wait a single day. A response that comes after this time period can considerably hamper the customer's experience with the company.
"Two thirds (66 percent) of consumers are happy to wait one day or more for a response to their email," eDigitalResearch noted in its report. "However, the majority of large organizations currently have a waiting period of anywhere from 48 hours upwards. These results suggest that email customer service expectations are changing, yet many brands are failing to recognize this, leaving the customer frustrated by what they now consider to be 'slow' email customer service."
A robust UC system that includes integrated email can ensure that important client emails don't fall through the cracks. It's imperative that today's businesses use a solution that allows for email integration, enabling them to utilize a robust email solution alongside their UC portal. This propels customer service by helping to guarantee that users are aware of emails the moment they enter the inbox and can respond as quickly as possible.
"UC technology can help businesses get back to their customers as quickly as possible."
3) UC supports continual communication
Customer Experience Insight contributor Michele McGovern noted that another top expectation of customers is constant contact that goes beyond simply "touching base." In fact, today's consumers prefer brands to reach out to them at certain intervals during the relationship to ensure that the shopper has had a beneficial experience.
A UC solution that offers numerous channels of communication can ensure that a brand has all the tools it requires to keep up with this growing need. For instance, a company representative can send an email to ensure a customer that a large order has been received. After its delivery, the brand can place a call to the customer to ensure their satisfaction. And if the client returns to the website, a live chat message can welcome them back and ask if they require assistance. This not only helps assure the customers that the brand is keeping their needs in mind, but can help provide a tailored experience.
To find out more about how UC technologies can help meet the changing demands of today's customers, contact Teo Technologies today.
Source: https://www.teotech.com/research/news/3-ways-uc-tools-help-meet-and-exceed-customer-expectations/
Publish Date: December 21, 2016 5:00 AM
---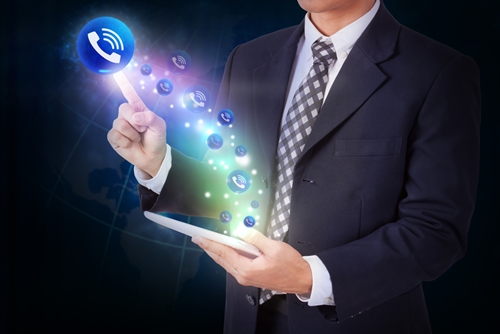 In recent years, VoIP calling has taken the business world by storm, with a number of large enterprises and small organizations trading in their plain old phone service for a more advanced solution.
Thanks to increased adoption rates, the VoIP market is exponentially growing and will continue to do so over the next few years. According to a Zion Research report, the VoIP services sector surpassed a value of $83 billion last year, and is on track to reach $140 billion by 2021.
But what continues to make VoIP a powerful part of business communications?
Scalability
One of the most impactful benefits of VoIP is its ability to scale alongside the needs of the business. Should a company open a new office or require additional lines, a VoIP solution can seamlessly expand to support these growing requirements. This is especially beneficial for startups and small- to mid-size enterprises looking to boost their business, support a growing staff and add new office sites.
Cost savings
What's more, VoIP is one of the most cost-efficient communication solutions available today. When businesses utilize VoIP as opposed to landline calling, they stand to save as much as 40 percent – or even more, especially when internet service is already in place. With internet connectivity forming the backbone for the vast majority of critical businesses processes, shouldn't your company's communications live on this platform as well?
Mobility
A robust VoIP solution can also help support new working styles, including the growing community of remote and telecommuting employees. Right now, half of American employees have positions that allow them to telework at least part of the time, and as much as 90 percent of the workforce has expressed an interest in working outside of the office. This approach can offer more flexibility for employees, which helps increase motivation, efficiency and overall output. VoIP allows staff members to remain connected and productive, no matter where their job takes them.
Collaboration
VoIP can also support a range of other collaborative capabilities, like screen sharing and instant messaging. With these tools in place, your workers will have everything they need to be productive.
To find out more, check out our infographic below, and contact the communication experts at Teo Technologies today.

Source: https://www.teotech.com/research/news/dont-underestimate-the-power-of-voip-infographic/
Publish Date: November 14, 2016 5:00 AM
---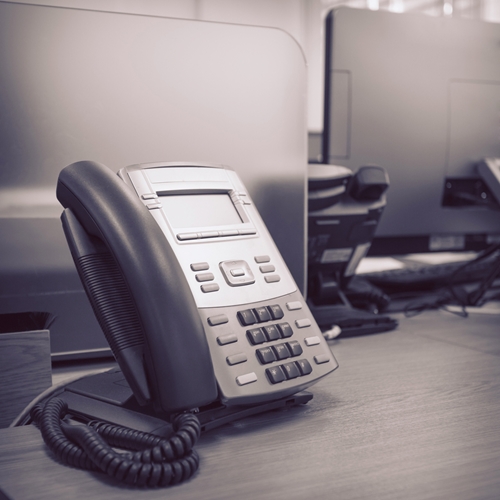 Since the technology first emerged, the market for Voice over Internet Protocol solutions has been growing exponentially. Now that VoIP has been available for a number of years, businesses are quickly realizing the advantages that these solutions can offer – and current market conditions reflect this.
According to Zion Research, the global VoIP sector is on track to reach $140 billion by 2021, a considerable increase compared to its 2015 value of $83 billion.
Now that the vast majority of enterprises in every industry have VoIP in place, it's becoming even clearer that organizations operating without this technology are seriously lacking. But what, exactly, are these companies missing out on? Let's take a look:
1) Advanced communication capabilities
There's no doubt that VoIP offers significant improvement in terms of communication when compared to traditional services. CIO Review pointed out that legacy plain old telephone and fax services simply can't match the communication features offered by today's VoIP solutions.
"It's becoming even clearer that organizations operating without VoIP are seriously lacking."
In addition to higher quality calling, VoIP can also provide seamless call forwarding to ensure that even when users are out of the office, they're never unreachable. This type of phone portability isn't possible with any other technology. What's more, presence options that come part of a full-service VoIP and UC solution mean that employees are always in the loop about their co-workers' status.
2) Considerably reduced communication costs
VoIP also provides businesses an opportunity to cut their communications costs, especially when this advanced technology is used to replace decades-old phone lines. Tech.Co contributor Victoria Heckstall pointed out that as opposed to paying for every minute of talk time, as companies do with legacy phone service, VoIP enables a much higher quality of service for a fraction of the cost. What's more, VoIP costs are much more predictable in that most contracts include a fixed price for monthly service. This can result in savings of 40 percent for local calling and as much as 90 percent on international calls, according to Heckstall.
This becomes an even more impactful benefit when businesses put these savings to work for their organization. Just imagine what your company could do with all the money it saves by switching to VoIP!
3) The picture of professionalism
Finally, VoIP services help ensure that your business appears as the professional, successful organization that it is. Features like mobile call routing and expert conference calling mean that no matter how large or small your organization is, every call supports your brand image. This is especially important when decision-makers consider how a professional solution can benefit communications with partners and clients.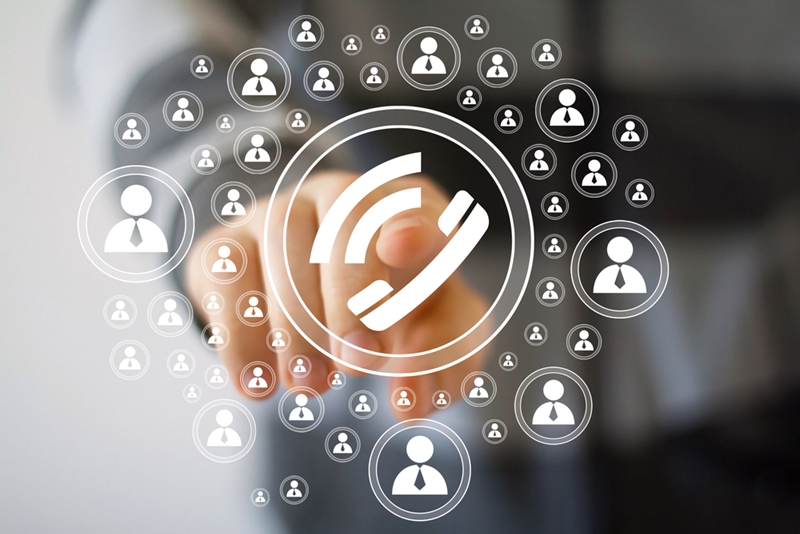 What's more, this level of expert proficiency can be extended even further when VoIP is integrated with the company's other mission-critical applications, including email, instant messaging and other collaboration platforms.
Overall, businesses without VoIP in place are missing out on much more than crystal-clear communication features. To find out more about how an industry-leading VoIP solution could benefit your organization, contact the experts at Teo Technologies today.
Source: https://www.teotech.com/research/news/dont-have-voip-3-ways-your-business-is-missing-out/
Publish Date: October 5, 2016 5:00 AM
---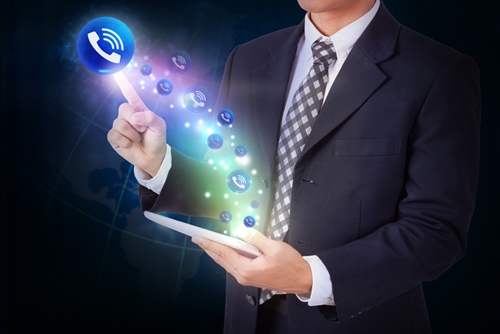 As mobility continues to be a priority for businesses, it's critical to consider how employees are leveraging their mobile devices and what capabilities they have access to. Recently, mobile unified communications have jumped to the top of many businesses' must-have lists, and the current market size demonstrates this increased adoption.
According to a report from Research and Markets, the global mobile unified communications market is set for considerable expansion over the next few years. The sector is poised to reach a value of $17.38 billion by 2019, expanding at a compound annual growth rate of more than 27 percent.
But before considering a roll-out of this type of mobile technology, it's important to understand the advantages it can offer your organization. Let's take a look at the top benefits mobile unified communications can provide:
1) Presence: Continual connections
One of the biggest perks of any unified communications platform is its ability to boost the presence of users. This advantage also comes into play with mobile UC technology, and can prove even more beneficial when company leaders consider the needs of remote staff members or employees who travel.
With mobile UC in place, workers who are out of the office never have to be out of reach. Presence statuses are a huge help here, as they can help staff members decide upon the best ways to connect with one another. These capabilities allow workers to denote their current status, including out of office, in a meeting, on vacation, etc. Using this information, co-workers can leverage top-notch communication tools including VoIP, email, messaging or video conferencing, all of which are accessible via mobile devices.
This helps to keep employees connected and productive, no matter what location they're working from.
2) Face-to-face: Even far away
"93% of communication is understood non-verbally."
One of the most powerful mobile UC tools is video conferencing, which enables employees to communicate in a face-to-face manner, even when they aren't sharing a room. What's more, screen sharing and messaging capabilities layered on top of mobile video conferencing can prove to compound the overall benefits. Using these features in conjunction with one another strengthens connections, boosts productivity and allows employees to share and collaborate in real time.
Studies have proven the importance of face-to-face communication, particularly in a business setting. According to a well-known study published in the Journal of Consulting Psychology, only 7 percent of communication is understood based on the actual verbal message. Researchers discovered that 38 percent of interpretation is vocal and 55 percent is visual. Overall, 93 percent of communication is understood non-verbally.
With video conferencing as part of a robust mobile UC strategy, staff members can take advantage of the full spectrum of communication, including the details that are communicated in a non-verbal nature. In this way, nothing is mis-interpreted, and conversation participants can benefit from a full understanding of all communication cues.
3) Security: Granular control over UC access
While protection might not be the first advantage to come to mind, mobile UC solutions can be a considerable boon for security. These mobility tools enable the IT team to better control access to the company's communications, which is particularly essential in today's enterprise environment. Employees require access to certain critically sensitive information to complete essential tasks, and with mobile UC, the enterprise can ensure that no unauthorized users are able to snoop or steal important data.
"Correctly implemented, mobile UC also gives organizations the ability to control their communications access by ensuring that all incoming calls can be routed through a business number," TechTarget contributor Michael Finneran pointed out. "Furthermore, those rich communications capabilities can be extended to remote users without jeopardizing the security of sensitive corporate information."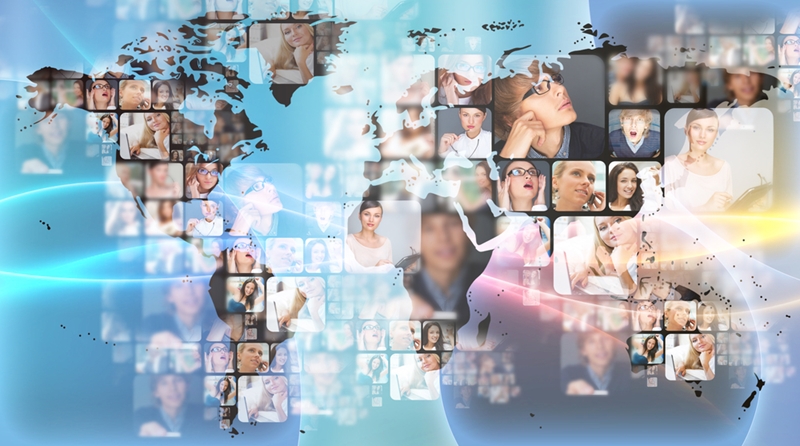 A trusted partner for success
Another critical advantage of mobile UC comes into play when companies partner with a robust provider that can offer knowledge and expertise to organizations of any size. Businesses should look for a provider that can offer a full suite of solutions to match the company's needs, and can also help integrate these into the existing infrastructure.
To find out more about how unified communications can benefit your corporation, contact Teo Technologies today.
Source: https://www.teotech.com/research/news/what-benefits-can-your-company-reap-from-mobile-unified-communications/
Publish Date: September 26, 2016 5:00 AM
---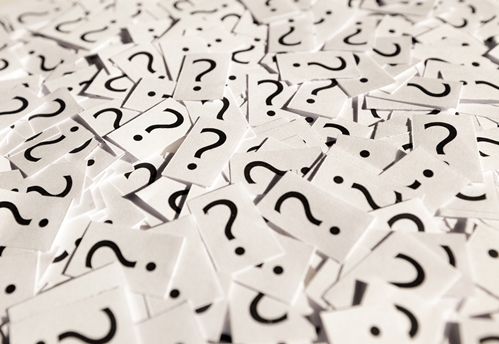 "Omnichannel" may just be the most important communication buzzword of our time. The modern end user likes to communication through a portal of his or her choosing, be it social media, SMS, web chat and other browser-based communications, phone email or something else.
Retailers, utilities, restaurants, hotels, airlines, banks and a bevy of other industries have taken notice – but government agencies have not, or at least not nearly as much as they could.
Government agencies are still behind in the contact center
As anyone who has dealt with the Internal Revenue Service this past year knows, there's really only one way to communicate with a live person directly, and that's over phone. Technically, that would be OK were it not for the average estimated wait time of 9 minutes (which to be fair, is significantly better than 2015's 21 minutes).
Nevertheless, a recent study from CFI group suggests that the level of customer satisfaction remains unchanged. First-call resolutions rates are still at 47 percent, meaning that nearly half of all calls are not resolved on the first try. This lags behind the private sector's 11 percent. Meanwhile only 4 percent of survey respondents actually found the interactive voice response provided by government agencies to be useful.
It's not a security issue (or a budget constraint)
"Maintenance of legacy technology is only inflating IT expenses."
While it's true that many omnichannel solutions are offered in the cloud, there's no shortage of on-premises and hybrid unified communications solutions that contact centers could use to improve overall customer satisfaction rates. Thus the inherent security-related anxieties tied to cloud infrastructure aren't really the problem.
On the surface, it might seem like a budgetary constraint. Currently, the federal government's aggregate IT budget is estimated to be $80 billion, a figure that the Obama administration has been working hard to bring down. However, according to the Associated Press, a Government Office of Accountability report found that maintenance of legacy technology is only inflating IT expenses.
"They're still using floppy disks at the Pentagon," AP's Ricardo Alonso-Zaldivar wrote.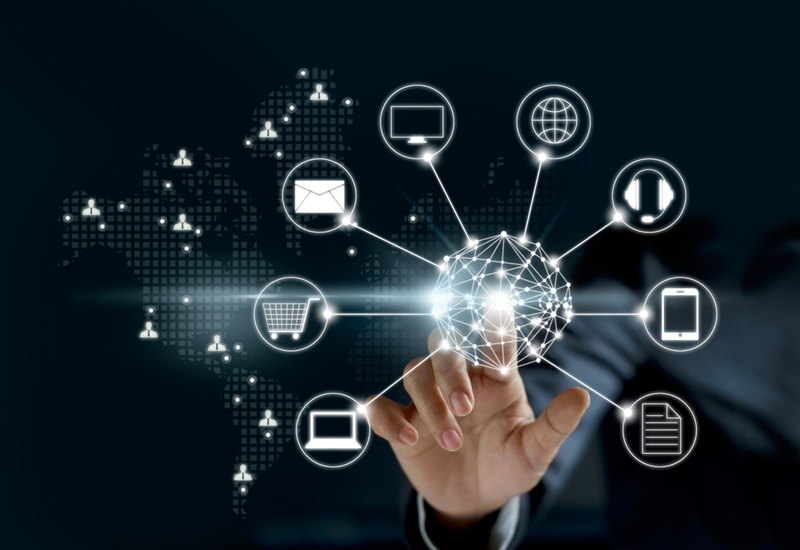 Looking ahead
Obviously, the White House has taken its fair share of actions to improve government IT infrastructure, and these changes will have to take place in stride. However, CFI's report pointed out that they should include very simple features such as "call back" in which callers are placed on a calling queue so that they won't have to wait on hold to be helped.
Simple enhancements in the contact center such as these could hypothetically enhance public services for an entire nation. And while it may be some time before the government begins to deploy omnichannel communication solutions in contact centers, the knowledge that the technology exists and is constantly improving gives us something to look forward to.
Source: https://www.teotech.com/research/news/does-omnichannel-have-a-future-in-government-contact-centers/
Publish Date: August 29, 2016 5:00 AM
---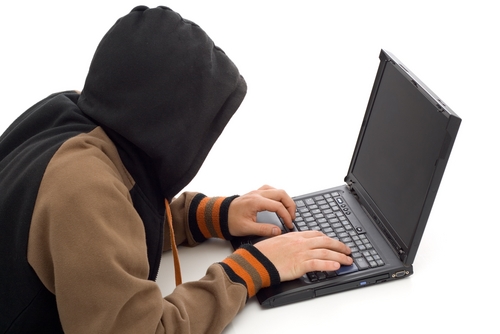 The use of unauthorized applications for work purposes in the private sector is problematic, but it's another thing entirely when it happens in government agencies. This phenomenon, known as shadow IT, is frowned upon by many organizations since it can result in sensitive information being shared via applications that aren't necessarily secure. According to CIO, it's a very real problem that's facing government agencies at the moment.
What causes shadow IT?
Shadow IT may result from any number of factors, including a lack of awareness among employees regarding cybersecurity best practices. However, one of the most commonly cited explanations for its occurrence is poor or inadequate performance of the available IT resources within an organization.
Ideally, workers want to have smooth, streamlined productivity tools that aren't bogged down by non-intuitive authentication measures. For instance, each of the various communication tools available to government workers might have separate login portals. Worse yet, the overall user experience may leave something to be desired. When security is such a huge priority, government IT can easily forget about the value of strong UX. As a result, impatient employees, or even IT admins, will take matters into their own hands.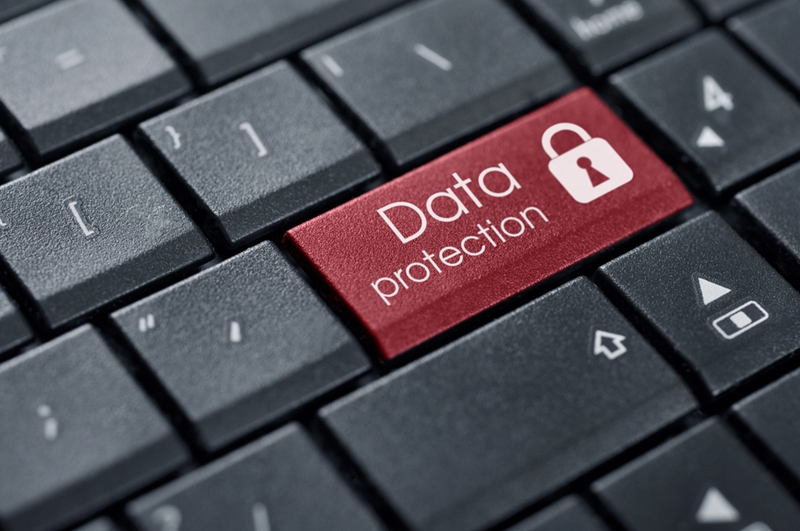 Unified communications: The fix is in
One very effective approach to the mitigation of shadow IT is to optimize UX for the lines of business in a government agency. The most immediate way to achieve this is with secure unified communications. Rather than working with multiple vendors, it makes more sense to rely on a single UC solution that can do it all – email integration, instant messaging, voice, video, screen-sharing, etc.
Strong UC provides a centralized dashboard that features fluid navigation and seamless functionality across platforms. This means employees will be able to share information quickly, easily and securely, regardless of where they're working from.
Source: https://www.teotech.com/research/news/government-shadow-it-what-it-is-and-how-uc-helps-prevent-it/
Publish Date: August 22, 2016 5:00 AM
---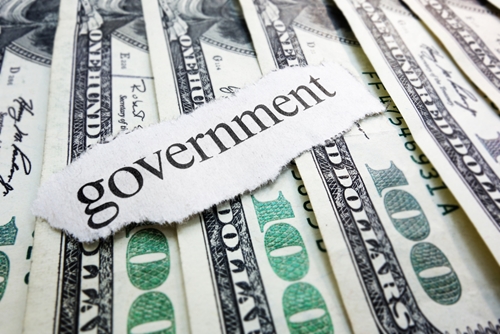 Discussions about the cost-saving benefits of unified communications are often framed in context to small and medium-sized businesses. For instance, the scalability of cloud UC and VoIP means that an organization only pays for what it uses. Furthermore, with softphone technology, not every employee actually needs a desk phone. Calls can be made and received from a desktop, laptop, tablet or smartphone.
That said, these benefits also apply to government entities, big or small, with rigid budgetary constraints due to caps on funding. Considering that U.S. federal agencies are pushing hard to enhance the efficiency of their IT infrastructure, now is as good a time as ever to look at some of the other ways that UC can help governments scale back on IT spending, while ultimately enhancing their communication and collaboration capabilities.
Time is money: Save both with UC
Unified communications has already proven that it can enhance productivity in the private sector. In fact, nearly half of all organizations surveyed said that UC saved them 20 minutes per day, per employee, on average, according to Inc., just by giving workers the tools necessary to reach one another on the first try.
"It's clear that UC can save government agencies money."
Meanwhile, 50 percent of organizations said they saved 20 minutes per employee every day with more efficient management of messages. Combined, that's 40 minutes every day. Multiply that by the number of workers, and you already have substantially more time allotted for productivity. When you consider that time is money, especially in the public sector, that's nothing to thumb your nose at. By virtue of the documented productivity benefits alone, it's clear that UC can save government agencies money.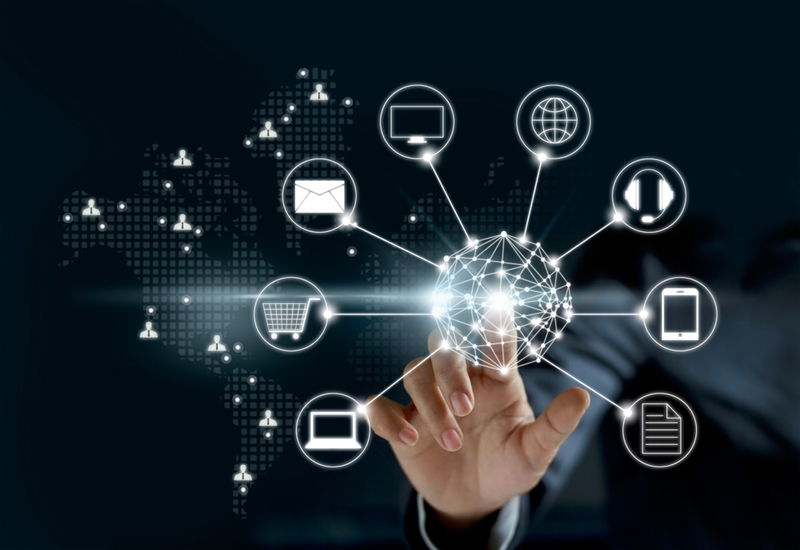 Working with a single vendor is simply more affordable
It's important to note that UC has come a long way in the past few years. Interoperability is better than ever, and many vendors have formed strategic partnerships that make choosing a single vendor for all of a company's communication needs more affordable than taking a multi-vendor approach. This is because vendors will typically offer discounts for purchasing multiple services at once. And thanks to the hyper-scalability of modern UC offerings, organizations in the public sector don't have to worry about paying for more than they'll actually use.
For this reason, true UC will consolidate any feasible communication channel onto a single platform. Rather than using one vendor for voice, another for video and a third for instant messaging, it makes so much more sense to go with a single provider who does all of these things well, and grants control from a single, intuitive, cross-platform softphone.
For government agencies that are looking to save money on a communication solution that will enhance their collaborative capabilities, secure UC is the way to go.
Source: https://www.teotech.com/research/news/how-unified-communications-cut-back-on-government-it-spending/
Publish Date: August 1, 2016 5:00 AM
---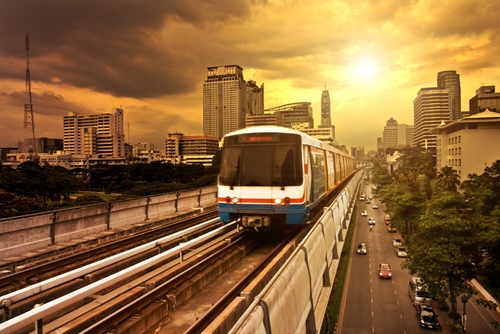 There are few use cases for the Internet of Things that can measure up to the potential benefits of smart cities. While mostly still in the conceptual phases, many governments have already begun deploying internet-connected city infrastructure, including smart-grid technology, sensors embedded in municipal sewage and water delivery systems that detect leaks and measure consumption of the resource, smarter public transit systems, better web-based services to residents and more.
In years to come, the number of use cases will multiply, and as this happens, investments in smart-city technology will continue to increase. In fact, research from MarketsandMarkets estimated that by 2020, the smart cities market will be worth a total of more than $757 billion.
But before smart cities can truly achieve their worth, municipal governments must hone in on one of the most important components of smart-city infrastructure: communication.
Why are unified communications so important?
The important thing to understand about smart cities is that in order for them to function well, everything must happen in real time. For example, data aggregation of train arrivals and departures, as well as the total number of riders estimated to be using the system at any given second can help transit staff respond quickly and accurately to route changes, rush hour traffic and even anomalous spikes in rider volume. Needless to say, machine-to-machine communication will be essential for these types of services to be of value. However, real-time communication between human beings will be equally, if not more, important.
This is where unified communications comes into the picture. Municipal employees require the ability to communicate with one another as quickly and efficiently as possible over multiple channels. These include voice, video, instant messaging, email and more, tied in with the ability to collaborate in real time via audio and video conferencing, screen sharing and other similar features and functionality. Furthermore, the communication channels in use must integrate with data sources so that all parties are always looking at the same information. And finally, all of these disparate channels must be deployed citywide, and as cost-efficiently as possible. Unified communications does all of the above.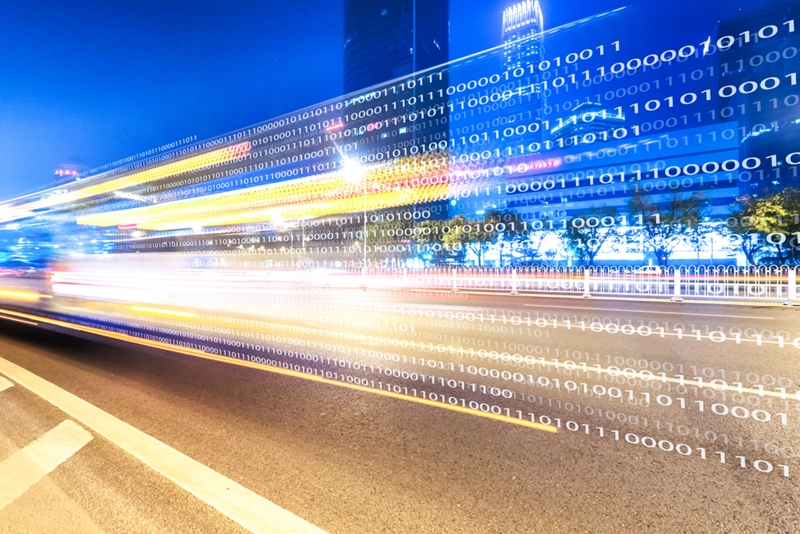 Better public services are just around the bend
"The cities of the future are fast approaching."
The primary purpose of smart cities is ultimately to better serve the people living in them. This means that communication and collaboration with residents in cities will be just as important as the chatter between municipal employees. According to ReadWrite contributor Henrik Evensen, streamlined communication with the public is one of five essential components of a smart city.
"By connecting city residents and authorities using innovative communication technology, cities can become safer, cleaner and the general city standard will improve," Evensen wrote. "If residents have the possibility to report trash or infrastructural problems, authorities can act faster to solve problems they otherwise would not be aware of."
There's no doubts about it: The cities of the future are fast approaching, but before they can get here, there needs to be strong communication infrastructure in place.
Is your city's UC up to the task?
Source: https://www.teotech.com/research/news/smarter-communication-is-needed-for-smarter-cities/
Publish Date: July 28, 2016 5:00 AM
---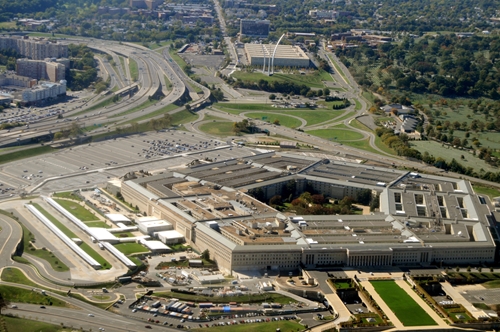 We've all seen movies or television shows where the hackers or spies intercept important government phone calls in attempt to bring down the establishment. And while much of this is certainly gratuitous, there are indeed many cyber criminals – some affiliated with nation-states, others acting purely for monetary gain – that would, and do, attempt to listen in on government phone calls.
To address this concern, many government bodies rely on VoIP encryption. The two most common protocols are Transport Layer Security (TLS) – which creates a secure connection – and Secure Real-Time Transport Protocol (SRTP) – which encrypts the actual data packets as they pass through the IP network. For many government organizations, tandem use of these protocols is enough.
But for the Department of Defense and other agencies in the highest echelons of national security intelligence, a need for an even more stringent standard has arisen. It's called TSG-6. Here's what you need know about it:
Espionage-proof technology
According to SmartCEO, federal government agencies require special, secure rooms in order to make phone calls of a certain caliber of sensitivity. These are called Sensitive Compartmented Information Facilities (SCIF). They are constructed in such a way that the materials will leave traces of "unauthorized entry or tampering." Some of them have noise generators for added security that drown out any sounds by emitting certain frequencies.
"All telephone, electrical power, security systems, data and emergency systems must be dedicated to and contained within the SCIF," SmartCEO wrote. "Any utility that enters the SCIF must terminate there and not traverse through the space."
An SCIF can be an enclosed room in a government building, or it can be a mobile facility. For it to qualify as an SCIF, it must meet the above standards for security.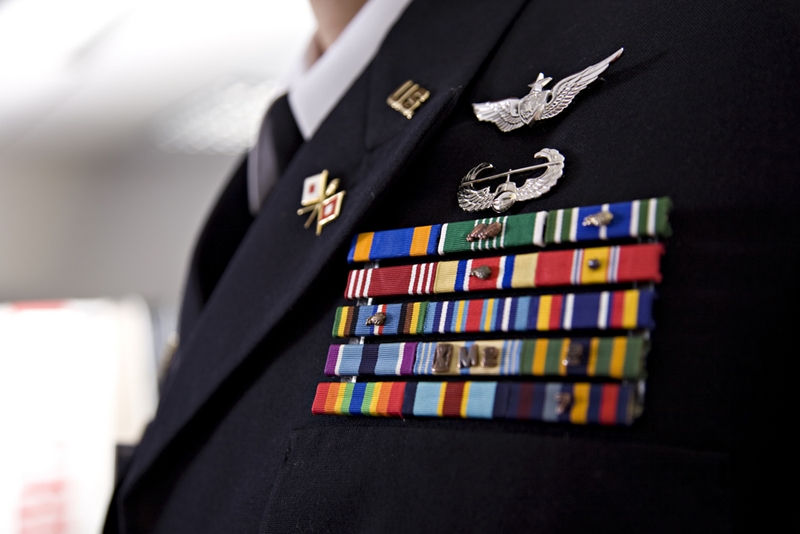 Then, of course, there's the question of the actual phone being used for communication …
Enter TSG-6 technology
According to Teo Technologies, one of the leading providers of TSG-6 technology, the National Telephone Security Working Group (NTSWG), which is in charge of the "technical surveillance countermeasures (TSCM) program involving telephone system," first created TSG-6 certification as a way to ensure that no unauthorized parties could listen in on top-secret phone calls.
"It is literally spy-proof."
Like an SCIF, any TSG-6 endpoint must meet a certain set of requirements put in place by the Director of Central Intelligence Directives (DCID) and Joint Air Force Army Navy (JAFAN) that eradicate even the most infinitesimal possibility that someone could listen in on a call unbeknownst to the high-level participants. These include a set of key features such as power over Ethernet, a push-to-talk button, encryption (obviously), and "ultra-low-emissions technology" which ensures that "no audio signals from the microphone are produced on any wires leaving the phone when it is on-hook," according to SmartCEO.
So to answer the question posed in the title of this post, TSG-6 is the highest, most impenetrable form of secure VoIP in existence, and it's important because it plays an essential role in top-secret government communications.
Another way of putting it? It is literally spy-proof.
Source: https://www.teotech.com/research/news/what-is-tsg-6-technology-and-why-is-it-so-important/
Publish Date: July 19, 2016 5:00 AM
---
It almost goes without saying that modern law enforcement agencies wouldn't be able to do their jobs without some sort of unified communications solution. Within police departments, for instance, various job functions are enhanced by the ability to quickly and easily share information in the office or on the go.
But what many people may overlook is that before an emergency 9-1-1 call can be handled by local law enforcement, it first passes through a dedicated call center. Earlier this year, TIME posted an article about the dangers of under-funded or under-staffed 9-1-1 call centers. The piece was written after satirical news talk show host John Oliver aired a segment about the issue. Even when veiled with the comedic tone, the problem is a serious one. Not only does it present dangers for residents, but it also hinders law enforcement agencies' ability to respond quickly and effectively.
Contact center analytics can help
There's no easy way around the problems brought up in TIME's article. However, a good place to start is with strong contact center UC, and more specifically, a solution that offers analytics capabilities. Contact center analytics are already used n the private sector as a means for improving the level of service offered to consumers across multiple channels – and with success, according to TechTarget contributor Christine Parizo.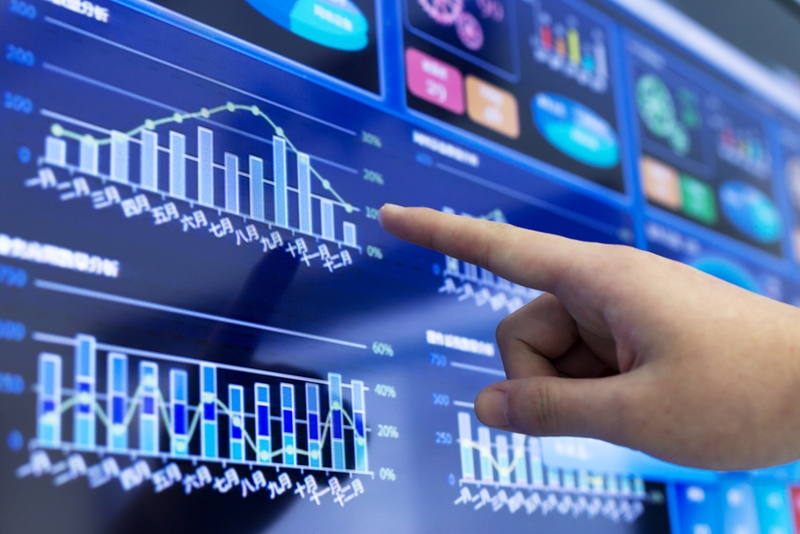 "Law enforcement can't do a job they don't know about."
Part of the reason for this is that in addition to staple contact center UC offerings – interactive voice response, call recording and integration with other data sources – a strong UC solution will also provide an analytics interface that interprets call-volume data, location and other vital metrics. All of this data is organized in multi-dimensional visualizations, making it easy to extract actionable insight such as an unusually high call volume in certain geographical areas. Predictive analytics can also be applied, so as to allow 9-1-1 call center managers to foresee traffic spikes based on the time of day, the season and other factors.
The simple fact is that law enforcement can't do a job they don't know about. With contact center analytics, hopefully, they'll never miss a beat.
Source: https://www.teotech.com/research/news/how-contact-center-analytics-serve-law-enforcement/
Publish Date: July 13, 2016 5:00 AM