TEO Technologies - ContactCenterWorld.com Blog Page 4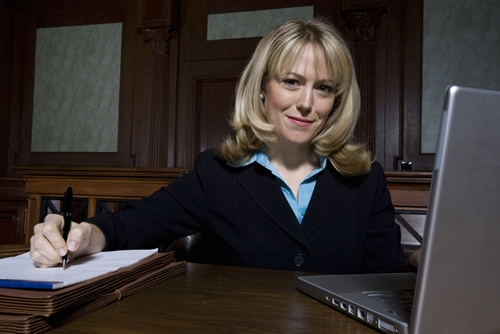 Of all the ways that the public sector might be able to use unified communications, one of the most intriguing is the idea of virtually attending a court date. Imagine, for instance, if you wanted to contest a traffic ticket that you got while you were on vacation on the other side of the country. Traditionally, this meant that you'd either have to cut your losses, or go all the way back to the state where you received the citation.
Wouldn't it be better if you could just hop on a video conference? Depending on the state, you might just have that option.
Justice may be blind, but the judge can see you just fine on that screen
In many parts of the U.S., such as Palm Beach County in Florida, residents may have the option to fight traffic infractions via video conference. Likewise, the United State court of Federal Claims, which primarily deals with monetary legal claims such as tax refund suits, allows for some cases to be heard over the video conference.
In addition to saving time for plaintiffs and defendants alike, the ability to hold court sessions virtually can save travel time for attorneys and judiciaries. It can also save money in other ways, such as not having to pay interpreters to travel to outlying courts. Video conferencing also makes it easy for judges to connect to attorneys and law enforcement agencies as needed. According to the Michigan Supreme Court, the state saved nearly $5 million in two years with its "virtual courtrooms."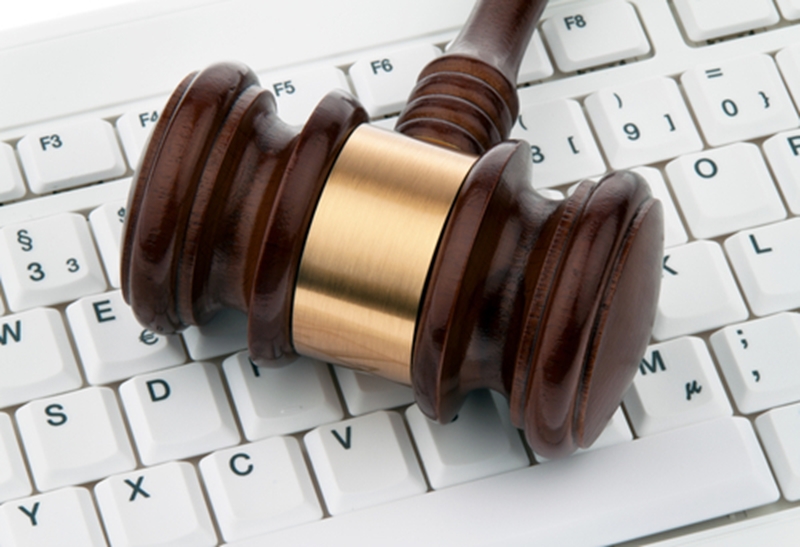 Granted, there will always be some cases that simply can't be heard over a video conference. Nevertheless, as unified communications continues to enhance our collaborative capabilities, an increasing number of courts will have a more convenient and efficient way to hold pre-trials and arraignments – digital face to digital face.
Source: https://www.teotech.com/research/news/digital-face-time-with-uncle-sam-how-courts-are-using-uc/
Publish Date: July 12, 2016 5:00 AM
---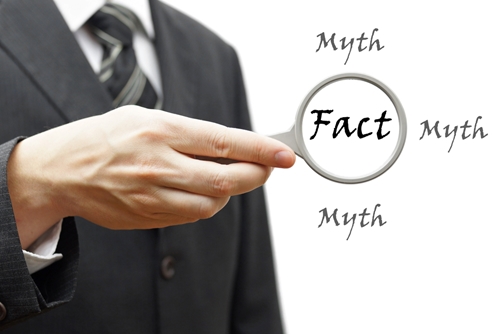 Government agencies, health care organizations and, for that matter, any business that might exchange sensitive information over a phone line is technically a prime candidate for wiretapping. This is because hackers can hypothetically glean personally identifiable information, state secrets and other private information by simply listening in to a phone call.
In this blog, we'll debunk some of the myths associated with wiretapping as it pertains to internet telephony, and outline the reality of VoIP security.
Myth: VoIP is less secure than POTS because it's internet-based
People have a tendency to assume that internet services are inherently less secure since technically, anything that's online can be hacked.
"When it comes to VoIP, this couldn't be further from the truth."
But when it comes to VoIP, this couldn't be further from the truth. According to TechTarget contributor Steven Taylor, plain old telephone service (POTS) lines can be tapped using equipment that can be purchased at a local hardware store and directions that can be found on the web. That is to say that POTS is in no way secure to begin with. In fact, there is a complete and thorough explanation of how the average Joe can easily tap a phone line available on HowStuffWorks.
"The circuit carrying your conversation runs out of your home, through your neighborhood and through several switching stations between you and the phone on the other end," contributor Tom Harris wrote. "At any point along this path, somebody can add a new load to the circuit board, in the same way you can plug a new appliance into an extension cord."
It's safe to say that VoIP is hands-down more secure than POTS.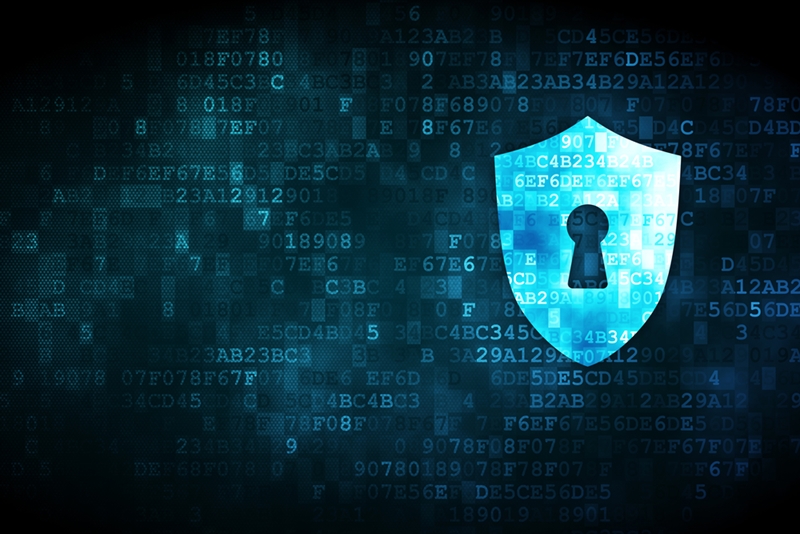 Reality: VoIP is extremely difficult to intercept
Intercepting VoIP on the other hand – which is called "packet sniffing" – is much more difficult. According to Taylor, a hacker needs to gain "physical access" to the packets in order to "sniff" them. This requires direct access to the corporate network, and as pointed out by Taylor, if an unauthorized user has access to your network, you have bigger problems than packet sniffing on your hands. If a hacker hypothetically did gain access, Taylor noted that these packets are "buried deep inside a sophisticated protocol stack" that would require multiple layers of decoding.
Add in the fact that secure VoIP uses Transport Layer Security (TLS) and Secure Real-Time Transport Protocol (SRTP), and the task immediately becomes exponentially more trying for a hacker. TLS ensures a secure connection, and SRTP encrypts audio packets that are sent over the IP network. Even if the connection between a server and web browser were somehow compromised, a hacker would then have to decrypt the individual packets.
So, in conclusion, secure VoIP is a fortress. For government agencies and other organizations in need of secure telephony solutions, VoIP is calling.
Source: http://www.teotech.com/research/news/voip-wiretapping-myth-versus-reality/
Publish Date: June 29, 2016 5:00 AM
---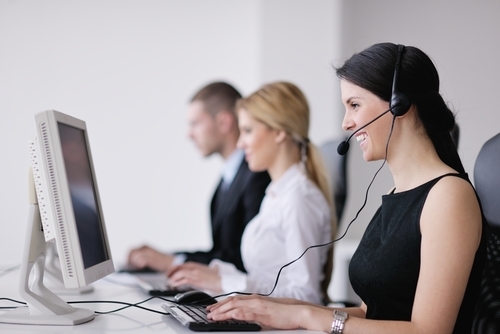 There is no shortage of horror stories about how governmental bureaucratic setbacks complicated processes that should have been as easy as pie. These entanglements rarely result from any one person's incompetence. Rather, they're often the effect of a systemic fault in communications – and nowhere is this more apparent than in government contact centers.
A strong case in point bears out in the infamous reputation that the Internal Revenue Service has developed over the years for having subpar customer service. According to Washington Post columnist Joe Davidson, the IRS commissioner estimated that a mere 47 to 50 percent of taxpayer calls would be answered in 2016. Beyond the immediate inconveniences to taxpayers, Davidson noted that this inefficiency results in fewer collections, which ultimately hurts every person that tax revenue helps support, namely the entire U.S. population.
This just goes to show how important responsive contact centers are not only to the IRS, but to all federal government agencies.
Better unified communications can help
"Unified communications represent the central nervous system of any contact center."
Unified communications represent the central nervous system of any contact center, inbound or outbound. This is because contact center agents must communicate with hundreds, or even thousands of residents every day and, increasingly, through a variety of channels – phone, email, web chat and more.
Contact center UC helps manage this with IVR system implementation, but also with automatic distribution of calls according to who is available. It also gives representatives a manageable dashboard display through which caller data can be pulled up as needed, routing to other agents can be achieved, channels can be transitioned and call recordings can be initiated. The result is everything that an agent may need in a relatively small space to optimize responsiveness for callers.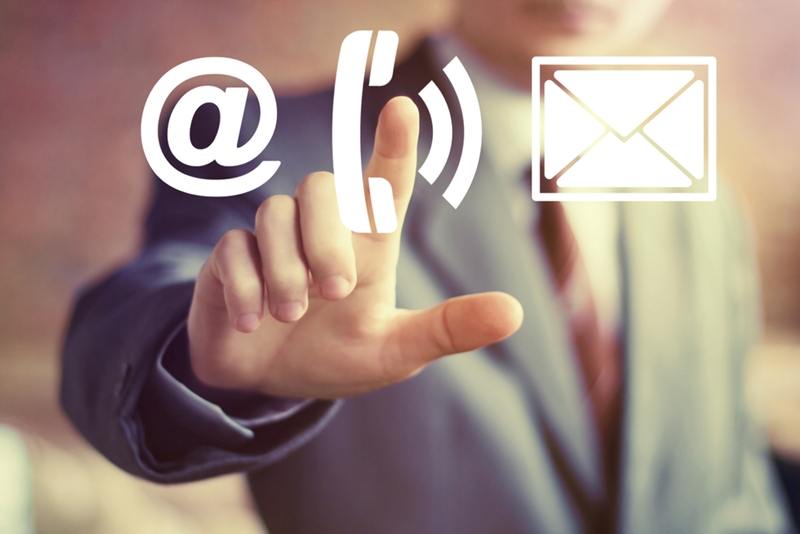 Get answers with analytics
From the supervisory and managerial standpoint, UC provides a comprehensive overview of call traffic, the number of available agents and a variety of oversight features such as the ability to listen in on certain calls, and "whisper" messages that only the agents on the call can hear.
More importantly, for a high-volume call center, it's important for supervisors to be one step ahead of the game, for instance, by knowing when peak calling times are, and by being able to anticipate increases in traffic. Advanced contact center analytics that integrate not only with the UC solution, but also with third-party communication platforms, provide up-to-the-second insights and visualizations that can help managers stay ahead of the curve.
Given these benefits, it's not surprising that the government has increased its adoption of UC in recent years, according to Global Market Insights. In years to come, government adoption is only expected to grow even more. As this happens, more agencies will have the tools they need to be more responsive to the people they serve.
Source: http://www.teotech.com/research/news/the-key-to-better-customer-service-in-government-is-stronger-communication/
Publish Date: June 23, 2016 5:00 AM
---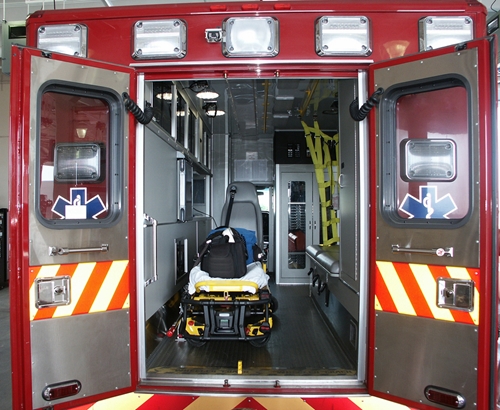 Unified communications can be extremely useful when it comes to improving productivity at a low cost to an organization. It's also useful in that the consolidated channels of communication can be secured through encryption and other safeguards.
But when these benefits are applied to government agencies, there's an added bonus of UC, and that's greater emergency responsiveness. Here are three examples of how UC solutions achieve this goal:
1. More universal outreach to communities
The number of landline users has plummeted over the past 10 years according to research from the Centers of Disease Control and Prevention. This is due to a number of factors, not the least of which include the widespread adoption of smartphones among consumers, along with the implementation of VoIP among businesses. As a result, emergency communication between municipal governments and residents is no longer as easy sending out an automated call to everyone's home phone number.
"When outbound IVR isn't enough, UC picks up the slack with outbound email and SMS."
However, between social media, email, voice calls and texting, municipal governments still have a vast array of options for getting in touch with residents. A robust UC solution buttressed by VoIP supplies these organizations with a streamlined system through which residential, omnichannel contact information can be stored for use in emergencies. In an age when outbound IVR isn't enough, UC picks up the slack with outbound email and SMS.
2. E911 capabilities
For larger government offices, hospitals and public schools, the switch to VoIP has been predominantly beneficial thanks to its mobility and scalability. What many UC users might not know, however, is that in conjunction with E911 capabilities, VoIP can save lives.
In the event of an emergency in a large office complex or school, first responders can pinpoint the exact location of where a call was made from, and can get updates about the incident as they head to the scene. Likewise, predetermined staff will receive alert notifications via SMS, email or screen popup.
3. Contact at the touch of a button
The most obvious way in which UC enhances emergency responsiveness is that it allows information to be easily shared on multiple channels with minimal interfacing. Calls can be made with the touch of a button, via any device that has the VoIP softphone installed – smartphone, laptop or tablet. Emails can be sent and received, as can instant messages. Call recordings can be activated and shared. Amazingly, this can all be done from a single user interface, from nearly any location.
With all of its implicit benefits it's not surprising that the mobile VoIP market will grow at a compound annual rate of 28 percent through 2020. Hopefully, government agencies will also see the sense in VoIP and other mobile UC features going forward.
Source: http://www.teotech.com/research/news/3-ways-unified-communications-improve-emergency-responsiveness/
Publish Date: June 21, 2016 5:00 AM
---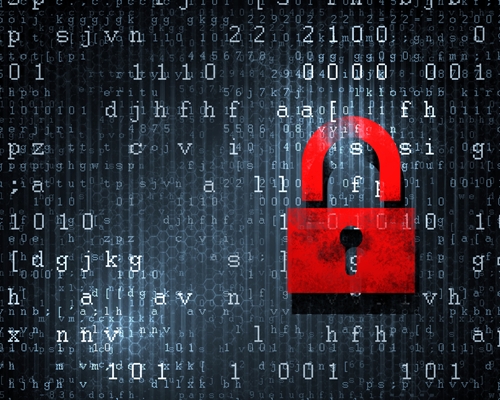 Once upon a time, phones had dials on them, and for someone to listen in on your conversation, a physical connection had to be made on your phone lines. With VOIP, someone can listen in to your conversation from the other side of the world, never physically touching your hardware.
How is this done? It's called "sniffing." Your VOIP call's sound is converted from the sound vibrations in the air to digital bits sent over the wire. You may think that's not a problem, because it's supposed to be a straight shot from here to there. However, there's ways to reroute those packets to a special vantage point, where someone can monitor, and reassemble those packets back into audio without you knowing about it. Believe it or not, this isn't even "hacking," because your conversation is like a bunch of post cards floating through the air, instead of being inside sealed envelopes. Those post cards can be read by anybody.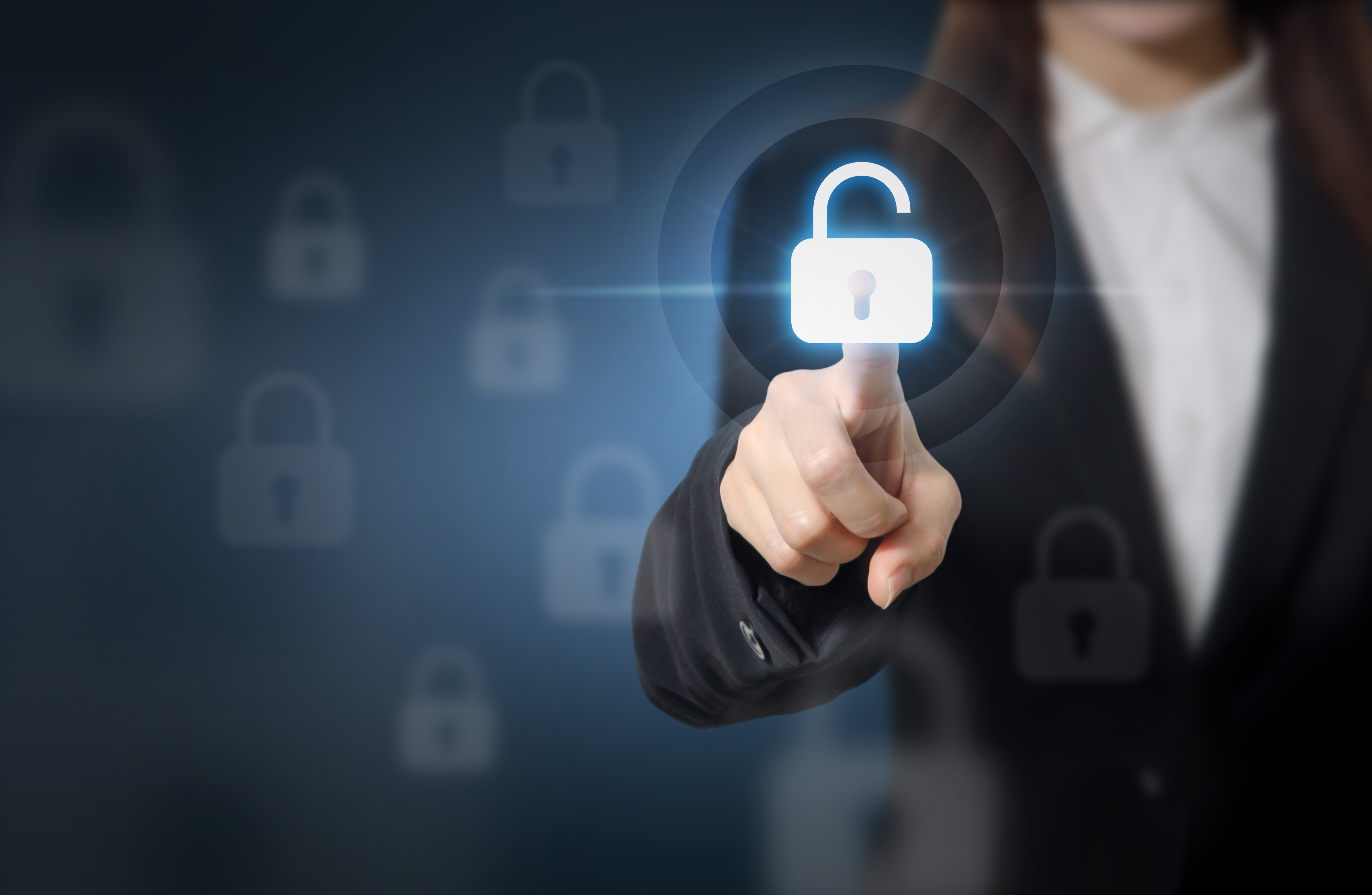 So how do you work around that? It's an easy thing called "encryption." It works like a super decoder ring between you and the other party, to scramble those digital bits and keep other people from eavesdropping. Teo phones support TLS/SRTP encryption, which keeps everybody from listening in. Instead of your conversation being written on post cards, now it's in sealed envelopes, and what's inside is scrambled. Now nobody can listen in, and your conversation is safe and secure.
Source: http://www.teotech.com/research/news/security-and-voip/
Publish Date: June 16, 2016 5:00 AM
---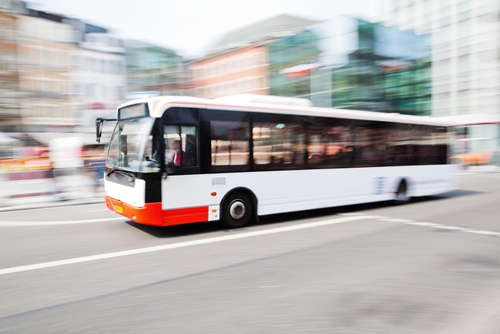 Just as the private sector has become savvy to the benefits of streamlining communication with clients and remote workers, organizations in the public sector are increasingly trying to consolidate their business information and communication technologies. Given that there are so many siloed departments in any government – municipal or otherwise – and many of them must work well together to serve the public, strong communication is vital.
A perfect example of this is in public transit systems. City transit workers need fast and efficient communication infrastructure in place to ensure that everything runs smoothly. Let's look at some of the ways that public transportation can benefit from unified communications:
Fast transit updates
Whether it's buses on the roadways or trains in the underground, transit agencies that serve the public are at the mercy of information. This includes weather, traffic conditions, known large-scale events, rider volume during peak and off-peak hours, infrastructure emergencies or glitches, coordination with law enforcement and much more. All of this data in some way impacts the day-to-day of how public transportation systems operate.
A highly interoperable UC system makes it easy for authorized transit workers to access this information as they need it from multiple devices, and also to easily stay in contact with the necessary city employees. In a metropolis such as New York City, which shuttled an estimated 5.7 million riders every day in 2015, this level of fluid coordination is needed to get passengers to their destinations safely, and on time.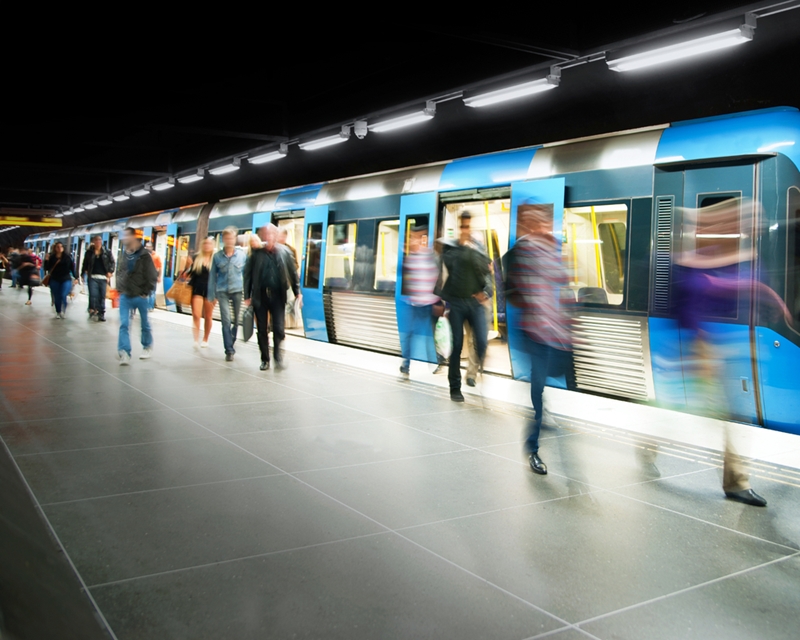 City-wide mobility and scalability
The mobile VoIP marker is booming. Technavio estimated that the space will grow at a compound annual rate of 28 percent through 2020. For municipalities with public transit systems, it's not hard to see why mobile VoIP is so extremely important. Transit operators need to be able to get in touch quickly and easily with personnel at stations, with track maintenance workers, with city law enforcement and other municipal officials. The ability to do this hinges upon having strong mobile communication, which is exactly what wireless VoIP provides. All you need is a VoIP softphone on a smartphone or other mobile device to access a complete list of contacts that can all be reached with the touch of a button. The result is a UC platform for transit operators that's as mobile as they are.
"Municipal transit infrastructure is always changing."
It's also worth noting that municipal transit infrastructure is always changing. As more transportation lines are added, or as new offices are created to support future growth of public transit, UC can be easily scaled up to support the new communication demands. For government organizations that must continually change with the times – and do so with budget constraints in mind – this flexibility is pivotal.
Unified communications provide speedy, efficient, collaborative and mobile communication that can scale up or down. For a public transit system, that's just the ticket.
Source: http://www.teotech.com/research/news/how-public-transit-systems-benefit-from-uc/
Publish Date: June 14, 2016 5:00 AM
---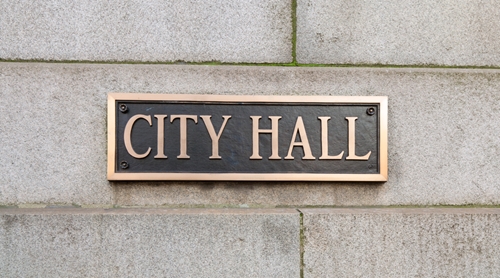 It's no secret that unified communications can save time and money that would otherwise be wasted on inefficient internal collaboration. According to Inc., nearly 50 percent of organizations are able to save an average of 20 minutes every day, per employee, by being able to get in touch with workers in one try. What's more, greater than 75 percent of organizations have experienced enhanced productivity and collaboration between remote offices with audio and video conferencing.
This latter statistic is especially important to the public sector, and the reasons are fairly self-evident. Running and overseeing a municipality is a joint effort between a variety of departments, including education, infrastructure planning, zoning boards, public transit, law enforcement and residential services such as garbage collection, emergency notification systems, and health and human services. Collaboration between these and other municipal departments must be highly coordinated to create the best quality of life for residents.
Unified communications helps achieve this in the following ways:
A single communication portal for all municipal employees
There's a good reason for why the UC market is slated to be worth more than $75 billion by 2020. The ability to create a single, consolidated control panel for every possible channel of communication that allows fast and easy connections with any worker(s) using the solution is nothing short of incredible. For cities, this is especially true. There's a lot of red tape in government bureaucracies that needs to be negotiated, and sometimes the biggest challenge really just comes down to poor communication and collaboration between departments.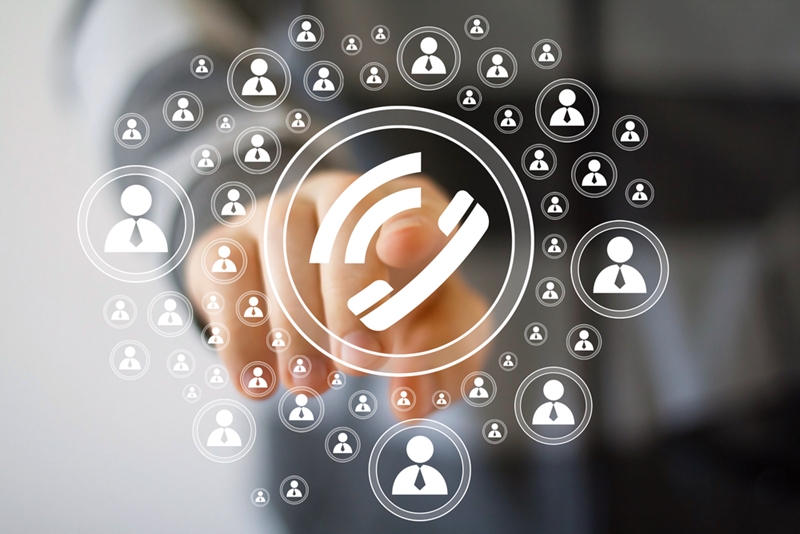 UC provides government departments with much-needed ease of communication.
The beauty of UC is that it makes this communication much more manageable by storing contacts in such a way that phone calls, audio conferences, instant messages and emails can be initiated with the click of a button. This contact can happen within departments, but also between them. Add in screen-sharing, video conferencing, mobile VoIP – which is especially useful for transportation and law enforcement officials – and the potential to cut back on productivity waste is substantial.
Not to mention, as departments scale up or down, so too, does the UC solution. This is a lifesaver for cities with strapped budgets since it makes it easier to only pay for what's actually being used.
Better public outreach
"Create clearer, more resilient lines of communication with the people."
The ultimate goal of city governmental departments is to serve the people. While having streamlined communication among departments can improve this service by bolstering productivity, it's also important to have open lines of contact with the public. This might come in the form of being able to easily reach out to city officials and vice versa, as well as the ability of government to send mass, automated messages to a city or town's entire population – for instance, with weather advisories and school cancellations.
UC underpinned by a strong VoIP system can do these things, and that helps city governments create clearer, more resilient lines of communication with the people they serve.
When all is said and done, UC doesn't just unify communications. By strengthening productivity within and among city government agencies, and creating stronger lines of communication with the public, UC also unifies communities. In doing so, it harbors opportunities to create better lives for the residents of cities and towns.
Source: http://www.teotech.com/research/news/building-unified-city-and-town-communities-with-uc/
Publish Date: May 31, 2016 5:00 AM
---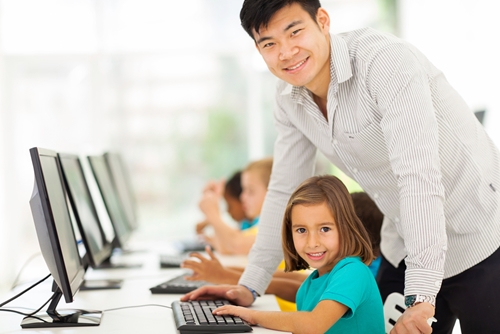 The benefits of having a proficient communication system have not been lost on the private sector. However, the UC market, valued at about $38 billion in 2015, is increasingly coming into the scope of the public sector, a shift that is expected to contribute to the value of the UC space in years to come, as state and local governments realize the benefits of strong communication systems.
One area in particular that can stand to gain from UC is public education. Smooth communication and collaboration among teachers, staff and students is vital for maintaining an organized and secure educational environment. Let's look at some of the key benefits that strong UC supplies for schools.
Affordable voice
In March, The Philadelphia Tribune published an article about how the city's school district could expect to see future budget constraints. There is no shortage of local news stories such as this, as funding can prove to be an uphill battle for public education. As such, school district administrators are in the tough position of trying to adopt new technologies, but at affordable rates – Internet telephony makes this possible.
Unlike traditional landlines, VoIP is hyper-scalable, meaning that it can quickly become leaner or more robust on an as-needed basis. This makes it easier for schools to deploy a VoIP system, and subsequently pay only for what they need, and what they can afford at a given time. Furthermore, with VoIP and UC softphone technology, schools even have the option of putting a voice communication system in every classroom without actually needing to purchase a VoIP phone. A computer, laptop or tablet uploaded with the softphone can be turned into a reliable, Web-based endpoint.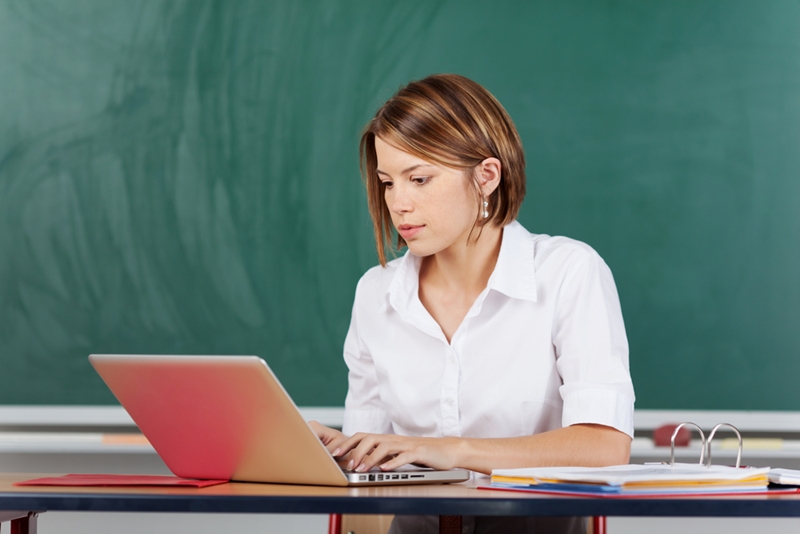 Fast communication outreach and emergency response
On a daily basis, teachers and staff may have to communicate with one another at a moment's notice. Maybe a desk broke, and they need to send an instant message to the main office to request a custodian. Perhaps a last-minute call-out will result in a class schedule shift or the need to call in a substitute. Regardless of the situation, it's much more sensible to have a UC system in which teachers can easily page one another with minimal disruption to other classrooms.
Likewise, in the event of an emergency, school administrators need a way to inform teachers immediately. Again, a traditional PA system can do this, but it's possible that the goal is to give the teachers and staff a heads-up before the announcement is made so they can prepare to assuage student concerns – for instance, in the event of a classroom lockdown.
"First responders can know exactly what room an emergency has occurred in."
VoIP solutions can be leveraged for the overarching PA system heard by everyone, but they can also be used to discretely reach out to faculty and staff. With an E911 emergency messaging system, teachers can receive an alert on their wireless IP phone, on their classroom VoIP phone or on their computer informing them of what has happened. Simultaneously, emergency responders are instantly notified if necessary. This is particularly useful for large schools. First responders can know exactly what room an emergency has occurred in, allowing for a swifter response.
Easy sharing of resources
Last but not least, unified communications make it easier for teachers to share resources with one another, and learning tools with students. For example, a teacher can easily send assignments to students who might have had to miss class time. With unified activity logs, they can easily manage student communications to make sure email, instant messaging and other tools are not being abused. Furthermore, when video conferencing is included, teachers may be able to bring in guest presenters, or even communicate with students from other parts of the world for a language course.
For all of these reasons, UC should be a priority for district administrators. It gives faculty and staff the reliable means of collaboration needed to foster a smarter, safer and more engaging learning environment.
Source: http://www.teotech.com/research/news/why-voip-and-uc-should-be-a-priority-for-boards-of-education/
Publish Date: May 23, 2016 5:00 AM
---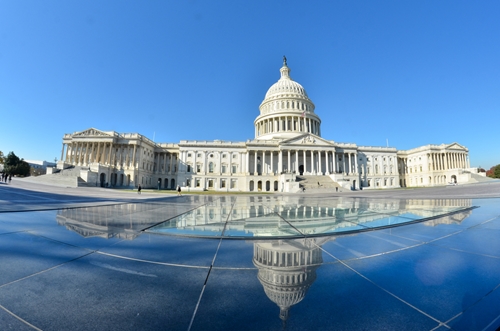 Over the past five years or so, government agencies at the federal, state and local levels have been striving to improve IT infrastructure efficiency. In a bid to save money, enhance productivity and better serve residents, agencies have pursued data center consolidation, cloud computing and other IT initiatives – all of which have been met with limited success so far.
While certainly not a substitute for these panoramic overhauls, an easier – but equally important – way organizations in the governmental sector can enhance technology is with a comprehensive unified communications system buttressed by secure VoIP. Let's look at the key benefits that UC provides the public sector.
Stronger communication with residents
In a recent study, Global Market Insights forecast the unified communications market value to grow at a compound annual rate of more than 13 percent through 2023, realizing a net worth of $96 billion. In the summary of the study, the authors made special note of the government sector, predicting that it would comprise $20 billion of the total value of the market, and went on to explain why:
"The government sector has witnessed increased adoption of UC systems to cater the needs of citizens pertaining to public safety and permit processing," the report stated. "These solutions help governments to effectively deal with emergencies and crisis conferencing."
Contact centers that serve the public, for example, already see a number of benefits from strong call center VoIP. This includes the ability to quickly access information about callers – whether they're dialing 911 or trying to get in touch with the Internal Revenue Service. Imagine if these contact centers could also help citizens by responding to text messages, emails and when appropriate, even video conferences.
In the private sector, many organizations are already providing this omnichannel experience for customers, and a lot of consumers are beginning to expect it. A future in which the government provides this type of service to its residents may not be far off; but before it can happen, agencies at all levels of government must make strong unified communications a priority.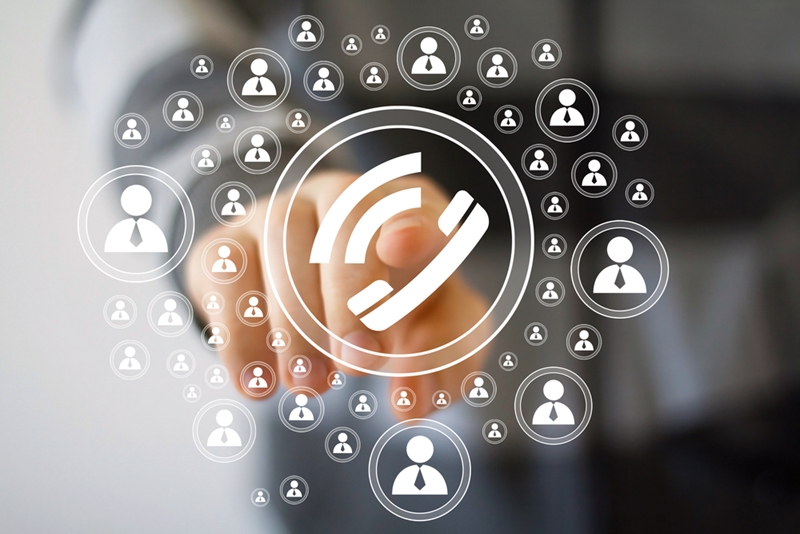 Cost-efficient collaboration among disparate agencies
It's not just residents that organizations in the public sector need to have fluid contact with. In law enforcement, for instance, various municipal and federal agencies may need to work together on certain investigations. Likewise, in the event of a national emergency, there need to be effective notification strategies in place. This is something that the U.S. has struggled with in the past; for example, when the attacks on 9/11 occurred, there were some communication difficulties between agencies, according to the Homeland Security News Wire.
"You only buy what you need, as you need it."
Again, while not a substitute for a nationwide emergency network, interdepartmental communication and collaboration between disparate agencies is made significantly easier with the many features of a strong UC platform, including screen sharing, file sharing, mobile VoIP and more. Modern UC platforms accommodate organizations' need for fast and easy communication on the go, in the office or at the home office. Thanks to the hyper-scalability of UC, there is no need to pay for features or VoIP channels that won't be in use. You only buy what you need, as you need it.
A defense against spies, social engineers
One of the reasons UC is so essential in the public sector is because of the need for organized, consolidated and secure communication within and among different government agencies. Recent breaches of the personal email accounts of high-profile agency leaders including CIA director John Brennan have highlighted just how important it is that government officials use secure UC channels. On top of that, who could forget the momentous Office of Personnel Management data breach of 2015 that resulted in the compromise of personal information belonging to more than 21 million government employees?
It's not easy to preempt a cyberattack, especially considering government agencies the world over represented the most highly targeted sector in 2015. However, military-grade, encrypted VoIP solutions paired with a UC softphone can go a long a way toward preventing social engineering schemes. The former helps preclude wiretapping, while the latter supplies a complete activity log for users that can tip off government employees of any unusual or unauthorized communications taking place. Because contacts are listed and categorized on a single dashboard, the chances of accidentally sending sensitive information to a non-secure email account are slim to none.
Wrapping up
Drawn in by cost-efficiency, enhanced collaboration capabilities and more secure communication, organizations in the private sector have made good use of UC solutions. All of the benefits also extend to the public sector. A case could even be made that reliable, secure UC is even more important to government agencies than it is for private corporations.
Either way, this much is clear: UC underpinned by secure VoIP is invaluable to government agencies.
Source: http://www.teotech.com/research/news/government-agencies-achieve-secure-collaboration-at-low-costs-with-uc/
Publish Date: May 20, 2016 5:00 AM
---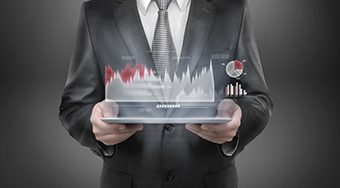 Businesses use an enormous amount of data in their day to day operations. From the emails used to communicate internally to phone calls to clients, there is a lot of information that can be gathered. Using an analytics tool brings this data together and helps us understand what it means, but what does that really do for your company in the future? Some experts say that this information can be used to improve social collaboration for your business.
Social collaboration, however, is a very broad topic. What does this actually mean? How does it help my business succeed and grow? Through better socialization within the company employees can find solutions to issues, innovate new ideas, and develop best practices that not only improve your internal efficiency, but also enhance your external collaboration with customers and other businesses. With your new found efficiency and communication more businesses will want to work with you, and more employees will want to stay with you.
Understanding Social Collaboration
"An extension of human collaboration beyond face to face interaction."
The concept of social collaboration has evolved in recent years with the increase of online communications and business interactions. The term refers to a group of people interacting with one another to achieve a common goal, but it is implied to be an extension of human collaboration beyond face to face interaction. The difference between what this meant before and what it means now is so implicitly understood that most people don't realize that it has changed. 40 years ago this term would describe a scenario where a group of people would sit down at a conference table or in and office and work towards a solution for a particular problem or business strategy. Over the last several decades, however, we have introduced email, smartphones, online instant messaging, and video conferencing to this process. Today the idea is still the same, but the forms of communications are now widely varied. The joining of these many different forms of interacting with each other is what businesses know as Unified Communications, and this form of communications has changed the meaning of "social" in Social Collaboration.
Introducing Analytics
The idea of evolving forms of communications is quite reasonable, but how exactly does this change how we communicate? We still speak and write to one another; the only thing that has changed is the medium. This is true, but there is so much more we can do with the information we send to one another now. Phone calls, text messages, emails, and all forms of digital communications leave a record of the interaction behind. Like our own personal stenographers; our computers keep a detailed timeline of who we talk to, how long we speak with them, and even what the conversations are about. With Analytics, this information can be compiled and codified into a clear picture of how we interact with each other and how, as a company, we solve problems.
Putting It All Together
So we know what UC Analytics are, and we understand what social collaboration means to a business today; now what? With a deeper understand of UC Analytics and Social collaboration we can now begin to use the information we are given to improve both internal and external project collaboration.
Source: http://www.teotech.com/research/news/unified-communications-analytics-can-improve-social-collaboration/
Publish Date: May 18, 2016 5:00 AM
---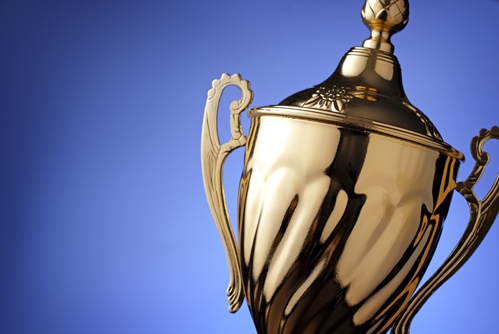 The ability to transform voice into data and send it over the Internet in real time has dramatically altered how we communicate in our personal and professional lives. All over the world, people are using Internet telephony to communicate over long distances at no cost. In corporate environments, business VoIP has ousted landlines, offering a cheaper, more scalable option for voice communication – it's here that VoIP has really planted its roots.
But VoIP's reign as the king of business communication solutions is only just beginning, despite the rise of other forms of business communication such as video conferencing. According to a recent study from Technavio, the global mobile VoIP market is on pace to grow at a compound annual rate of 28 percent through 2020. In part, this growth will be fueled by its ongoing momentum among consumers and businesses alike. Another reason VoIP will still be so viable in years to come is because of the invaluable role it will continue to play in unified communications systems.
UC without VoIP is like a plane without wings
The goal of UC is really just to create a centralized way to oversee and interact with multiple channels of communication – voice, email, instant messaging, video, file-sharing and more. While each of these communication channels serves a well-defined purpose that contributes to the productivity of an organization, none is as important as voice. This is especially true in industries where clients are very high-touch, or where there is a distinct need for remote collaboration among personnel.
There's certainly a lot of value in being able to pick up on non-verbal cues with video conferencing; however, even in a video conference, most of the communication happens verbally. Imagine having to pantomime everything on a video call. Furthermore, there's a lot more pressure to perform when on a video call. Appearances, facial expressions and more will all factor into the communication. Given that so many people are choosing to work from locations outside of the office, audio conferencing is often the preferred, or more sensible choice.
A sustainable solution
One of the most significant use cases for VoIP is in the contact center, where hundreds or thousands of calls are made and received every day. In these environments, workers are completely at the mercy of the UC platform. They need to be able to do all of the following: switch to a communication platform of the caller's choice, access all data on file and when applicable, analyze data to improve customer service, record calls and if necessary, share screens.
Sometimes, contact centers will need to hop on a video conference with a customer. However, video-calls can be immense bandwidth hogs, according to TechTarget contributor John Bartlett, and on top of all the other demands being placed on a contact center's network, would be far less sustainable than Internet telephony.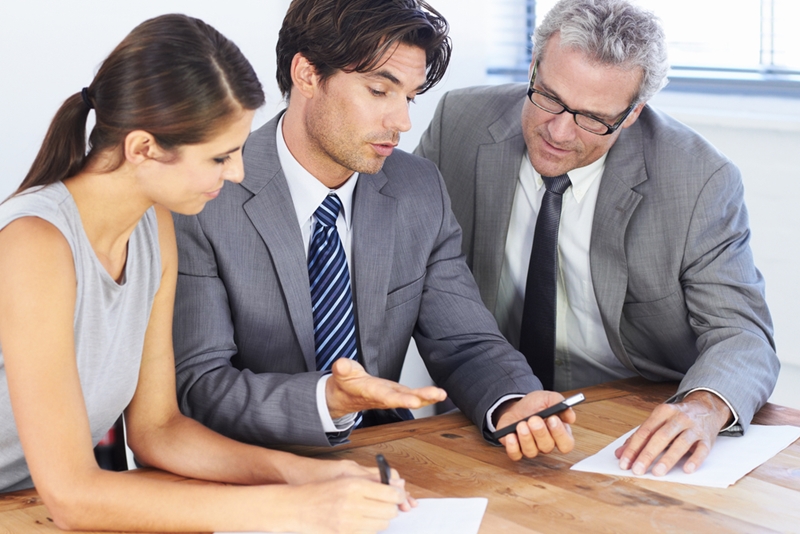 Smooth collaboration everywhere you go
"Part of VoIP's appeal is its mobile capabilities."
Part of VoIP's appeal is its mobile capabilities. In conjunction with a UC softphone, calls can be made and received, voice messages can be checked and call recordings reviewed from any location where there is wireless Internet connectivity. According to The Economist, we may actually be in the midst of a "Wi-Fi first" shift in which wireless Internet becomes more ubiquitous than cellular connectivity.
Key collaboration features such as screen sharing and file sharing – both of which function seamlessly with VoIP audio conferencing – can be achieved from almost any device, as long as it's connected to the Internet. Again, video conferencing provides many of the same benefits, but at a much greater expense to bandwidth. Often, the best way to collaborate with remote employees, or to have routine catchup calls with clients, is still audio conferencing.
What's in store for VoIP?
With the Internet of Things at hand, there will be an increasing number of possible ways to communicate. Smartwatches and smart glasses, for instance, have already proven to be of some value to organizations. As these and other innovations continue to make their way into offices, there's little doubt that many of them may also be integrated with existing UC platforms, much in the same way that smartphones and tablets have.
If and when this happens, VoIP will still be putting the VIP in UC. It's safe to say that it's not going anywhere, anytime soon.
Source: http://www.teotech.com/research/news/voip-ucs-vip/
Publish Date: May 13, 2016 5:00 AM
---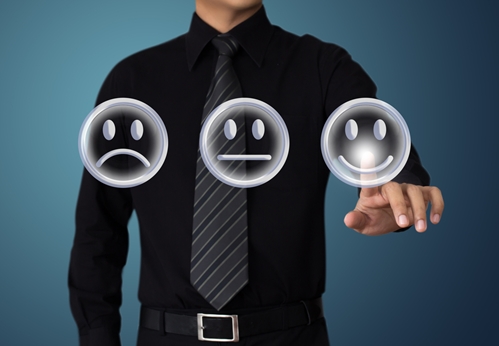 It's no secret that the consumers of today have far more ways of reaching out to businesses than ever before. As a result of this shift, call centers are increasingly transforming into contact centers that are capable of interacting with customers through various communication channels. Unfortunately, not all of these facilities are providing a seamless omnichannel experience.
In fact, 87 percent of customers think brands need to do a better job of creating a strong omnichannel experience, according to numbers cited by Business 2 Community contributor Gigi Peccolo. Granted, being able to seamlessly integrate a variety of communication channels ranging from text messaging, phone calls, Web chats, email and social media is certainly no easy task. Nevertheless, it is one that matters to an increasing number of customers and what matters to customers matters to a business's bottom line.
Start by getting better unified communications
One possible reason so many businesses struggle to create a strong omnichannel experience is because they simply don't have the right resources. For instance, TechTarget contributor Pamela DeLoatch noted that a customer service representative who handles Web-based chat might not have access to the same information that a phone-based associate does.
As a result of this gap, the customers might have to repeat themselves multiple times when switching between channels. As anyone who has been involved in a long, tiresome debacle involving lost shipments and wrong orders knows, having to tell your story three times is not exactly a stellar start to solving the problem.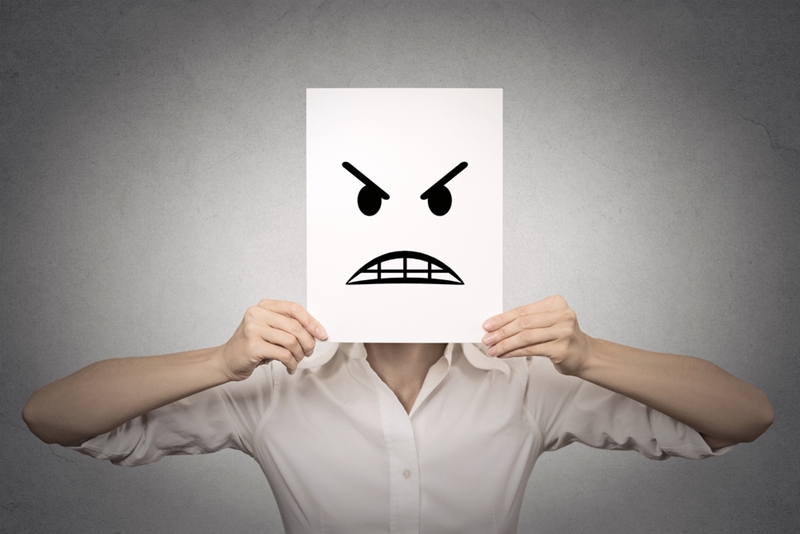 As many enterprises across the world have now learned, a great way to consolidate communication and collaboration efforts across multiple channels is with a unified communications system. The same rings true in the contact center.
Through an intuitive computer dashboard for UC, call center VoIP, instant messaging, email and other channels are all accessible. This means an agent can switch from helping a customer via Web chat to hopping on a phone call. Alternatively, the representative can pass the interaction to a more qualified co-worker who can view a complete log of the communications that have already taken place with the customer up to that point.
The takeaway: Unified communications provides a central control point through which many channels of communication can be managed.
Improve operational efficiency with analytics
Great customer service does not just happen by chance. It's calculated, or at least it should be. Even with a great unified communications system in place, knowing the most effective way to sell to prospect, or what to say to assuage an aggravated customer, requires a bit of business intelligence. Likewise, as anyone who has ever sat on hold for an hour with the IRS knows, making customers wait an unreasonably long time is a fantastic way to make an angry person even angrier.
"A strong UC system can make sense of data on-the-spot."
Here's where analytics integrated with a UC system can really improve the customer experience. Rather than manually exporting data such as traffic and agents' notes about customers into a separate analytics tool, a strong UC system can make sense of data on-the-spot.
The result is the ability to immediately view charts, maps and graphs about where calls are coming from, what sales pitches are working on a certain day and a plethora of other important metrics. Predictive analytics can also help managers project certain outcomes, which may help contact centers cut down on longer wait times by preparing in advance.
The takeaway: Contact center UC with integrated analytics can help agents make smarter decisions, and truly deliver a well-rounded customer experience.
Source: http://www.teotech.com/research/news/unified-communications-plus-analytics-equals-better-customer-service/
Publish Date: April 22, 2016 5:00 AM
---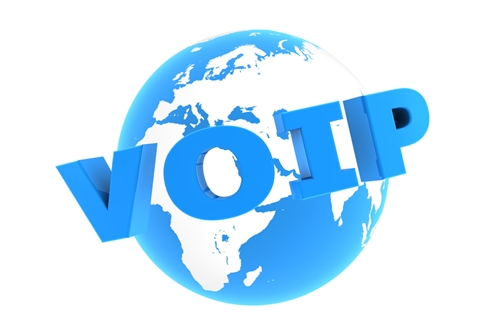 More organizations are switching over to VoIP, and for good reason. There's cost-savings potential, flexibility, scalability, multi-functional phone capabilities and a host of other bells and whistles with the technology. VoIP providers are getting better by the day at addressing interoperability issues so that more devices can be turned into IP phones. Meanwhile, telework and enterprise mobility trends are putting all of these boons to good use.
It almost makes you wonder: What's next for VoIP?
Integration with the Internet of Things
For those who haven't been following the world of wireless technology, the Internet of Things refers to a massive, growing network of connected devices. The premise is anything and everything can be retrofitted with Internet connectivity. This includes household appliances, cookware, wearable technology such as wrist watches and fitness bands, HVAC systems, cars, the electric grid – the list goes on and on. The research firm IDC predicted that by only 2018, there will be an estimated 28.1 billion connected devices. This is nearly four times the number of people in the world.
So where does VoIP fit into all of this? Implicit in the name, Internet telephony relies on Internet connectivity to transfer voice as data over IP. This means that anything with a microphone, a receiver, wireless connectivity and a VoIP softphone, plus the software that facilitates the data transfer, can technically become a telephone.
Imagine, for example, that you purchase a smart refrigerator. The appliance comes with a built-in graphics user interface that lets you tell it what you currently have in stock. Before you leave in the morning, maybe you want it to remind you later in the day that you need to pick up milk on the way home from work. Now, imagine that this refrigerator malfunctions. In theory, the GUI could allow you to call support from the appliance itself over the IP network.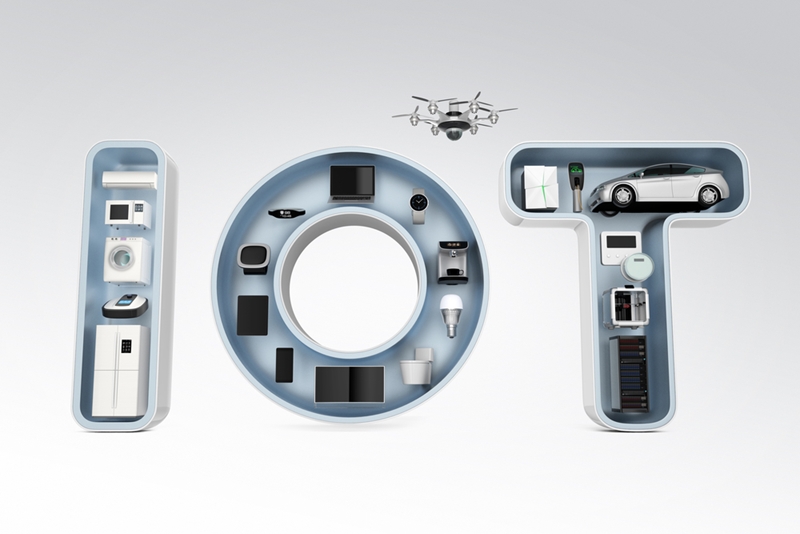 And it's not just static home appliances that have the potential to be more heavily integrated with VoIP. Smartwatches, smart glasses, smartphones and other devices may also be in a much better position to make Internet-based voice calls in the not-too-distant future.
In 2014, more than 40 percent of wireless phone traffic, and over 90 percent of tablet traffic, took place over Wi-Fi, according to The Economist. A more recent study from Juniper Research has suggested that this number is on the rise. By 2019, 60 percent of mobile data traffic will occur over the Internet.
This increase may be attributable to a gravitation toward ubiquitous Wi-Fi. Rather than relying on cellular for devices on the go, greater availability of Wi-Fi, and someday maybe even universal availability, will mean that more voice data traffic will likely run over VoIP applications.
Unparalleled workplace mobility
Another tech trend that's gaining significant momentum is enterprise mobility. This entails the further usage of mobile devices in the workplace. Typically, this means smartphones, laptops, tablets and more recently, smartwatches. However, as new wireless devices continue to be enhanced, such as smart glasses, enterprise mobility will continue to become more inclusive. As this happens, the market potential for wireless VoIP may only increase, especially if mobile traffic continues to be offloaded onto Wi-Fi.
"VoIP will continue to be a staple for many years to come."
Of course, many of the benefits of workplace mobility are already being realized. An increasing number of employees are choosing to work from where they want on a device of their choosing. Part of what makes this possible is mobile VoIP. With bring-your-own-device trends especially, the ability to install a VoIP softphone on a home desktop, laptop, tablet or smartphone is critical. This level of versatility is the reason VoIP will continue to be a staple for many years to come.
More importantly, businesses that have been dragging their feet in adopting a more mobile mentality risk putting themselves at a competitive disadvantage. The top-cited reason for mobile adoption in Enterprise Mobility Exchanges' report, The Global State of Enterprise Mobility: 2016, is improved productivity. A productive business is more likely to be a stronger competitor.
At the moment, there are plenty of affordable, scalable, mobile UC offerings that can help organizations boost productivity and prepare for the future of business communication technology. In fact, any unified communications platform worth buying should accommodate mobility.
The future of VoIP is fast approaching. Make sure you're business is ready for it.
Source: http://www.teotech.com/research/news/what-does-the-future-of-voip-look-like/
Publish Date: April 8, 2016 5:00 AM
---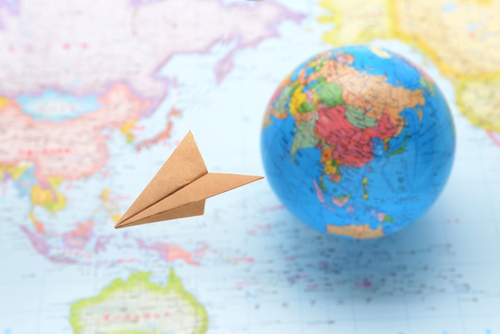 Back when the United Kingdom was still imperial, there was a saying: "The sun never sets on the British Empire." The idea was that England's empire was so vast that at any given time of the day, the sun shined on at least one of its territories. Technically speaking, this is still true. However, England is not alone here. Many multi-national organizations also have footholds in time zones all over the world.
The main difference between the modern global enterprise and the British territories of old is that one has state-of-the-art unified communication systems that make it far easier to communicate over time and space, while the other just had a fleet of wooden ships.
The incredible capacity for long-distance collaboration is only one among several key reasons that unified communications is so important to the modern enterprise. Let's look at a few more:
Lower travel expenses
Late in the 2015, the Global Business Travel Association predicted that companies would spend a record-high $1.25 trillion on business travel in the coming year. The good news is that enterprise workers won't have to endure long ocean voyages on rickety old ships. The bad news, however, is that $1.25 trillion is a lot of money.
While eliminating business travel altogether is not possible – there will always be a need for global conferences, expositions and other international gatherings – many enterprises can still benefit from cutting travel costs wherever possible with the help of UC. Meetings that typically might entail long international flights, or traveling a few hours outside of the tri-state area, can be transformed into VoIP audio conferences with screen sharing, or if need be, video conferences in huddle rooms.
There's certainly something to be said about the value of being willing to travel halfway around the world for a client. In some cases, this may be necessary. But for the day-to-day, it helps to know that your enterprise is only a VoIP call or video conference away. Likewise, travel between corporate branches in various parts of the world can be substituted by reliable business communication systems. This is especially important for enterprises that have subsidiaries in various verticals.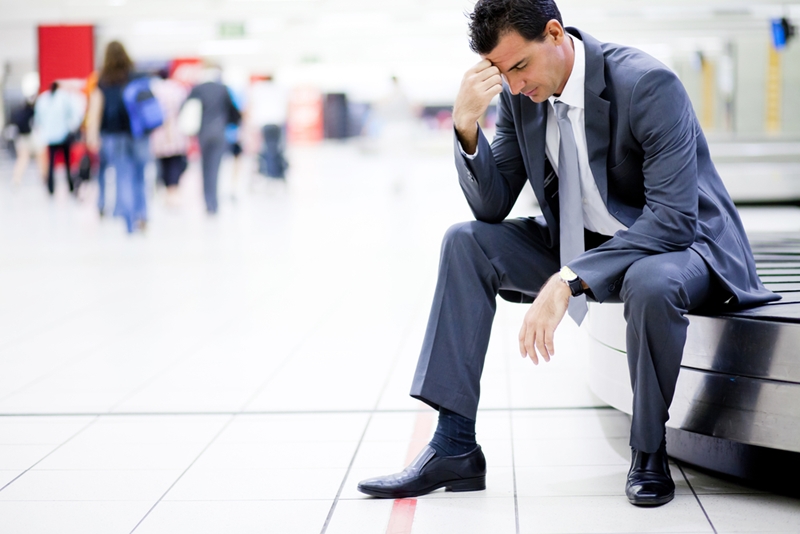 Improved internal security
The role of unified communications in cybersecurity is under-appreciated. It's true that any form of Internet communication has its fair share of vulnerabilities. Email, for instance, is constantly bombarded with spam. All it takes sometimes is clicking on one wrong link sometimes for an account to be compromised. While extremely difficult, VoIP can also be hijacked, mainly so cybercriminals can use a service they're not paying for, or worse, to listen in on conversations as a means to gather sensitive company data.
However, consolidating these very necessary forms of communication into a single dashboard on a computer doesn't make them any less secure. Each by themselves would actually be more at risk of being abused by unauthorized users. This is because integration in the form of a comprehensive UC offering gives users a centralized log of all communications. A hacked email account might therefore be caught early on, mitigating the risks of social engineering – manipulation of people online, in-person or otherwise with the intention of stealing or spying on an organization or agency.
To that end, large enterprises may have multiple corporate offices with myriad departments. Enterprises worker may never meet many of the people who work in the same building as them. It helps to be able to verify suspicious requests that are made by hackers pretending to be corporate insiders; for example, when a "co-worker from accounting" in the Toronto office emails that he needs everyone on payroll's Social Security number for "auditing purposes."
Possibility for better bottom line
"UC is no longer a frill or a handy tool. It's a business necessity."
Once an organization expands to the extent that it is national or multi-national in scope, customers begin to expect a level of service wherever they go, and in a more on-demand, immediate way. As this happens, most organizations eventually hit a brick wall in how omnipresent they can be. If there's no service branch in the area, customers will just have to dial into a call center (and hopefully one that leverages a strong call center VoIP solution).
However, in some cases, inquiries are high-level, for example, on matters pertaining to investment banking and mortgages. How can organizations personally connect with customers in these instances to provide better service?
One way, as witnessed by Bank of America, is with unified communications. A few years ago, the financial giant began using business communication technology as a way to connect potential customers with mortgage and investment experts via video conference. The sessions would take place at a local branch if consumers needed more detailed information about specific services. By having the ability to contact remote experts in a face-to-face meeting, Bank of America has a greater chance of making these sales, and ultimately improving the bottom line. This is a clever use of UC to really tap into the wealth of talent that may be scattered across regions.
For enterprises, UC is no longer a frill or a handy tool. It's a business necessity that can save money, improve enterprise security and ultimately boost the bottom line.
Source: http://www.teotech.com/research/news/the-importance-of-uc-in-enterprise-collaboration/
Publish Date: April 5, 2016 5:00 AM
---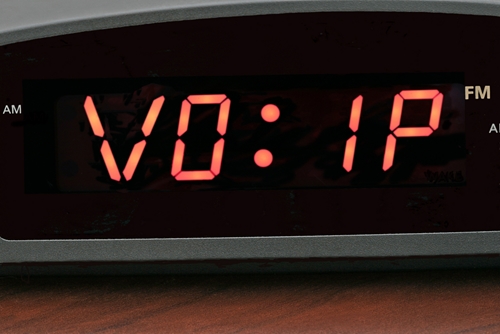 Voice-over-IP has been used by businesses for over a decade now. While you would think that the demise of the landline and the widespread availability of Internet connectivity would have made it the go-to form of telephony, a significant number of businesses have stubbornly clung to public switched telephone networks.
According to Software Advice, 24 percent of small and medium-sized businesses still rely on plain old telephone service. Other businesses, 8 percent to be precise, use cellphones exclusively. Relatively speaking, VoIP as a voice service does have the heftiest portion of the SMB market at 36 percent. However, it's clear that many SMBs haven't made the switch yet. In fact, the report summary noted that among all American businesses big and small, the FCC estimates that only 15 percent use VoIP.
Regardless of the size of your business and the industry you're in, it may be time to consider making the switch to VoIP. But in case you still need convincing, here are six good reasons why Internet telephony is the way to go:
1. Scalability
This made the top of our list mainly because it was at the top of yours: Software Advice found that scalability was the most cited reason for exploring VoIP as an option. Unlike POTS, VoIP works by transmitting audio as data packets over the Internet. This makes it much easier not only to accommodate a larger number of lines, but also to add more lines on an as-needed basis. For SMBs, this is especially important given the imminence of business growth.
2. Cost-efficiency
"Long-distance calls are significantly cheaper and, in many cases, free."
Another big hang-up for POTS users is the expense associated with the service. VoIP tends to be more affordable for several reasons. First, for the vast majority of modern businesses, Internet is a service that's already in place. This means, among other things, that calls are not made over a dedicated wire connection, but rather travel via an already existing connection: the company's network.
Not only does this happen at no additional cost, it also means that long-distance calls are significantly cheaper and, in many cases, free.
3. Security
It's not always the norm for a business to think of security as a factor in voice communication, but it certainly should be. Sensitive information that can include passwords, payment card numbers, bank accounts, Social Security numbers, contact information and more may regularly be shared over the phone. This is true for nearly any industry, including retailers, restaurants and other brick-and-mortar businesses, but it's especially the case for banks, government agencies, health care organizations and some call centers.
According to the TechTarget contributor Steven Taylor, POTS is far easier to hack than VoIP. Even with the inherent security of VoIP, Transport Layer Security (TLS) and Secure Real-Time Transport Protocol (SRTP) encryption ensure that data remains indecipherable to potential phone tappers and that user privacy is maintained.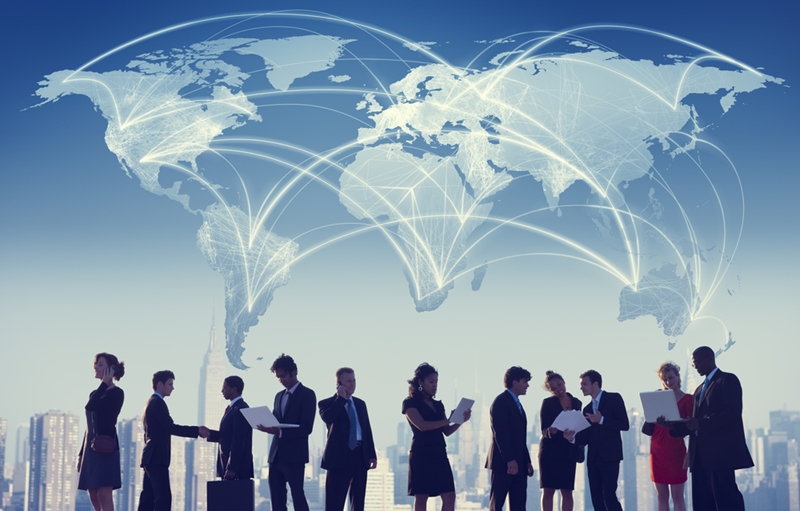 4. Collaboration
Where VoIP really distinguishes itself is in its collaborative capabilities. Because audio conferencing can now occur over an Internet connection, callers can join from nearly any location as long as they have the conference credentials. This is a huge benefit for companies that do business with clients in multiple parts of the country or even across the globe.
When integrated with a unified communications platform, screen sharing capabilities can also be utilized in this meeting, which makes it far easier to share visuals such as presentations and spreadsheets. During the conference call, participants can also send each other supplemental material such as hyperlinks with instant messaging. This can come in handy when you need to communicate with a co-worker on the call without a client knowing.
5. Mobility
More than ever before, talented professionals are opting to work outside the office. In fact, 80 to 90 percent of the U.S. workforce would like to have the ability to work from home at least some of the time, according to GlobalWorkplaceAnalytics.com. In order to accommodate this desire, many businesses are relying on unified communications and, more specifically, mobile VoIP.
Unlike POTS, VoIP can more directly integrate with a computer in the form of a softphone, which is software that can be installed on a compatible device. With it, users can make VoIP calls from a laptop, tablet or even a smartphone as long as they are connected to the Internet. This is especially useful for companies that have bring-your-own-device policies in place. Employees can continue to communicate with one another securely using a device of their preference. Contacts, call history and voicemails are all accessible across platforms, and with a voicemail-to-email feature, users can have voice messages sent directly to their inbox.
Needless to say, this would be impossible with a traditional phone system.
6. Extremely useful bells and whistles
Unlike traditional telephones, VoIP systems have incredible finesse. Multifunctional keys, large graphics displays, presence and auto-attendants are only a handful of the bells and whistles that come on top of high-quality voice across platforms. Many VoIP offerings also provide intercom capabilities, which can help improve office security, especially in large corporate parks that allow visitors to come and go freely.
Another very useful feature of VoIP is E911. Historically, one of the drawbacks of VoIP is that because it was an Internet-based service, the address emergency responders tied a 911 call to wasn't always accurate. Not to mention, hotels, big businesses and educational institutions that may have many phones across a campus wouldn't provide information about what suite, office number or classroom a call was being made from. For especially large universities and enterprises, this could be a problem.
With E911, however, this is a non-issue. In addition to providing first responders with detailed information about where a call was made from, this feature also acts as an emergency notification system. Designated personnel receive an alert via email, or in the form of a pop-up notification on their working device, allowing for fast remediation of emergency situations.
Still not convinced? Learn about some of the many other benefits of VoIP here.
Source: http://www.teotech.com/research/news/6-reasons-you-should-be-using-voip/
Publish Date: March 31, 2016 5:00 AM