TEO Technologies - ContactCenterWorld.com Blog Page 5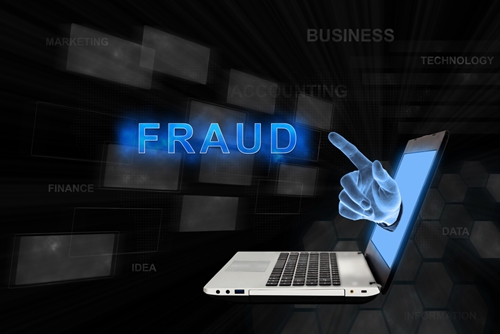 Unified communications channels such as Voice over IP, instant messaging and video conferencing are often discussed for their cost-saving and productivity capabilities. It's no secret that hopping on a video call is a lot cheaper than flying halfway across the world to meet with a client. Nor is it any wonder how the ability to work on any device from nearly any location enhances business productivity.
But unified communications is also an integral component of an organization's security. This is especially true in an era that is increasingly shaping up to be the age of social engineering.
What is social engineering?
While some hackers attempt to orchestrate elaborate data breaches through purely technical means such as identifying flaws in a program's code, others go more directly for the heart and soul of a business: its personnel. Manipulation is the name of the social engineering game. Hackers might use any number of tactics in order to get an organization insider to divulge authentication credentials or company data that could result in a breach. The most common form is probably phishing scams, but extortion and masquerading in online circles as someone you're not also count as social engineering.
"Manipulation is the name of the social engineering game."
With phishing scams, a user will typically receive a message that could feasibly be legitimate. Perhaps it's from a "prospective client" who wants you to review some "company literature." Upon opening the attachment or following a link as requested, the employee unknowingly downloads malware. These attacks can be highly targeted, and some are more difficult to spot than others.
Another increasingly prominent tactic, according to SC Magazine, is the whaling scam. This form of social engineering is summed up by a recent data breach that afflicted the famous messaging application, Snapchat. According to The Washington Post, 700 of the company's current and former employees had personal information compromised after an employee was tricked into sending Social Security numbers, names and salary information to a hacker. Sounds like a big faux pas on first pass, but it's not entirely the employee's fault. The cybercriminal had requested the information while posing as Snapchat's CEO Evan Spiegel – a textbook whaling move. Of course, not all whalers go after data that can be sold on the dark Web. Others may pose as executives in an attempt to have company funds wired to a specific bank account.
Sometimes, social engineering happens at an even more human level. The infamous breach of Sony Pictures that resulted in "The Interview" being pulled from theaters is believed to have happened inside the company. According to Business Insider, "sympathetic employees" let the cybercriminals into the building. The perpetrators are then believed to have obtained an important password from someone in IT, which is how they accessed the company's network.
Of course, these are only a handful of examples of the types of social engineering tactics being used against organizations. Beyond exhibiting human manipulation for a malicious purpose, there is no hard-and-fast profile for a social engineering scheme.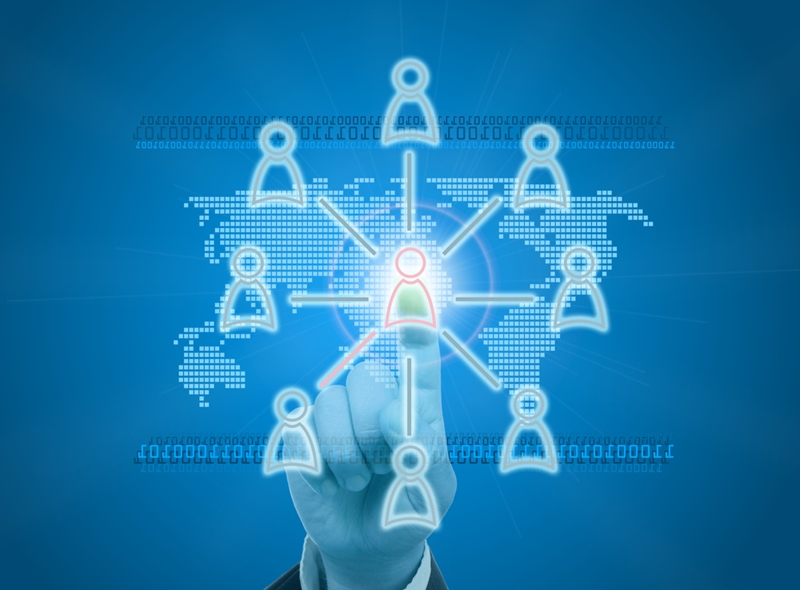 How can UC mitigate the threats?
Communication portals such as email, phone, social media and even instant messaging are some of the common digital avenues used for social engineering. After all, it's much easier for a cybercriminal to pose as someone within an organization when all you have is a disembodied voice or some text on a screen. More importantly, these are all digital portals that have been adopted by organizations in a wide variety of industries. Each of them is at risk of being leveraged for social engineering purposes.
The beauty of unified communications is that it creates a secure user portal through which email, VoIP, instant messaging and video conferencing are all consolidated. A unified activity log of these channels lets users stay on top of all activity and easily catch indicators that their accounts may be in jeopardy. Likewise, employee directories and lists that itemize every employee's contact information reduce the chances that whaling schemes will be successful. If a manager receives an email from his or her CEO requesting the Social Security numbers of all employees, he or she can verify the request immediately over instant message or make a quick call directly from the VoIP softphone.
Many unified communications solutions also include door buzzer features that allow staff to verify the identity of visitors before they are allowed to enter. This can mitigate the risk that a cybercriminal will walk freely into a building and trick employees into divulging company secrets. In the event that there is an intrusion, or any office emergency for that matter, E911 systems immediately alert designated employees, and provide law enforcement with the precise location from which the call was made.
By no means is unified communications a substitute for strong cybersecurity. However, the ability to consolidate multiple channels of communications – and verify suspicious internal requests that might come from personnel in other corporate locations – can help foil lying and manipulation schemes of cyberattackers. And in the current cyberthreat landscape, every little bit helps.
Source: http://www.teotech.com/research/news/social-engineering-schemes-underscore-the-need-for-strong-uc/
Publish Date: March 23, 2016 5:00 AM
---
The benefits of voice over IP have not been lost on any industry. In fact, Transparency Market Research predicts a 9.7 compound annual growth rate in the VoIP services space through 2020. But few if any verticals have benefited from VoIP to the degree that call centers have. The scalability of VoIP, as well as the integration with other Internet-based tools make these facilities the ideal beneficiaries of Internet telephony.
Given the wide array of VoIP offerings that are now available, it's important that call centers choose a VoIP provider wisely. A good place to start is with the following three call center VoIP features:
1. Call recording
Anyone who has ever heard "this call may be recorded for quality assurance," is somewhat familiar with call recording. It's an organization's way of keeping keeping records of customer interactions as they occur. This can help call center managers audit staff performance, hone sales and support techniques and glean insight into what customers respond well to.
By and large, most call centers leverage call recording to some extent. However, it's important for call centers to use a customizable call recording tool. For example, users should be able to create unique designations as to which calls should be recorded on a given day – outbound or inbound. With on-demand call recording, they can also record any call of their choosing, and they can begin or end the recording at any point of a customer interaction. This can be extremely useful for compliance codes stating that certain sensitive information cannot be recorded for security reasons. If a call center VoIP provider doesn't offer robust call recording, consider it a deal breaker.
2. Reliable automatic call distribution
Call center managers and agents need a way to stay organized. In a facility that fields hundreds or even thousands of inbound and outbound calls everyday, this is easier said than done.
"Reliable ACD is flexible and easy to use."
Enter automatic call distribution (ACD). This critical tool is how call center managers allocate calls to agents. The goal should be to get every caller served as quickly as possible. An angry client will only be aggravated if they're forced to wait an unreasonably long time before speaking to an agent, especially if they are then told that a different agent will have to help them. Skilled-based call routing makes it possible for calls to be automatically routed to agents who are most qualified to handle a certain customer query or complaint based on user profiles. This ensures the best quality of service, which is key to achieving customer loyalty and preventing churn.
Reliable ACD is flexible and easy to use. Managers and agents should have granular control over call distribution on an intuitive user interface. Anything less runs the risk of adding more stress to an already stressful environment.
3. Barge, monitor, whisper
These features are exactly what they sound like. At any given time, managers or predetermined agents should be able to "barge" onto a call, "monitor" the call by listening in, and if necessary, "whisper" or communicate inaudibly with the agent as he or she servers the customer. These capabilities are essential for training purposes in an industry that has a historically high employee turnover rate.
Barge, monitor and whisper can also be useful for complex customer situations that may require the combined expertise of more than one agent. Rather than constantly putting the customer on hold, the second agent or supervisor can simply listen in to the call, and advise his or her co-worker without the customer's knowledge. It's a handy set of features, and one that should be offered to supplement any call center VoIP solution.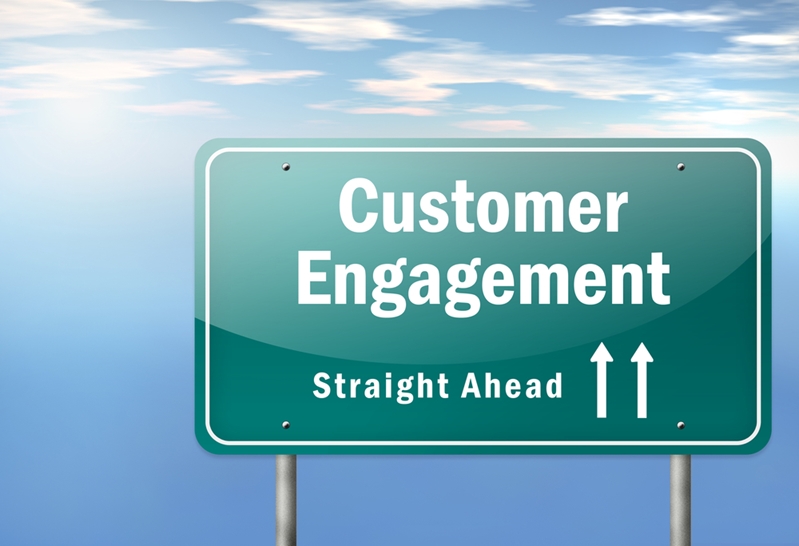 4. CRM integration
Last but not least, integration with customer relationship management software is essential to running a successful call center. A CRM solution is where all customer interactions from beginning to end are logged. The ability to have this 360-degree view in the call center is a key ingredient to strong customer service.
The inverse is also true: Sales associates, outbound marketing teams and customer support should be able to make VoIP calls to a customer or prospect from a CRM solution. This streamlines business processes, improves organization and puts all the information an employee needs to make a sale on a single pane of glass.
Don't settle for less: Make sure that your call center VoIP solution has all of the above features.
Source: http://www.teotech.com/research/news/4-call-center-voip-features-you-cant-do-without/
Publish Date: March 14, 2016 5:00 AM
---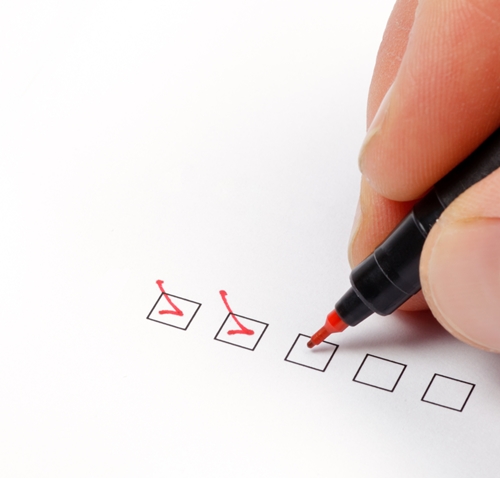 Any business executive that has a telephone is probably familiar with VoIP to some extent, or at least well enough that they know the audio travels over the Internet with Voice over IP. But how much do they know about VoIP providers? More specifically, what are some of the things organizations should be looking for when they are seeking a new VoIP provider or are looking into this technology for the first time?
While the answer may vary depending on the industry and the size of the business, here are four VoIP features that every business should hold their Internet telephony provider accountable for:
1. Streamlined user experience
One of the first things to pay attention to when shopping for a VoIP solution is the quality of the user experience. At face value, how intuitive is the system? Does it integrate with other unified communications channels in the form of a softphone?
Get a sense for the number of multi-functional buttons, especially if the handset will be in use by personnel with high call volumes, such as an administrative assistant or a telemarketing sales staff. Make sure it has voicemail to email functionality so users can listen to new messages from any machine on which they can check their emails. Speed dial, compatibility with hands-free devices, auto attendant and door buzzer features are also extremely useful features to have.
2. E911
One of the big concerns in the early days of VoIP was that it didn't always give 911 operators the correct address information when making emergency calls. Many VoIP providers are now offering E911 services that give emergency first responders the exact location from which a call is made, down to the very office in a large industrial park, or the exact room number at high-rise hotel.
Some of these services also come with instant notification features that alert predetermined personnel in an emergency situation. This feature can be extremely useful especially in rehabilitation centers and other medical facilities, as well as education institutions.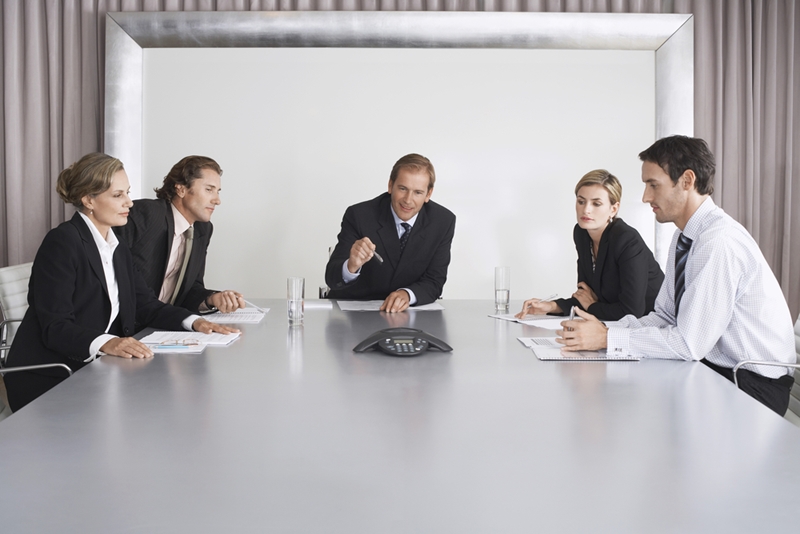 3. Audio conferencing
This may sound like a no-brainer, but it is worth knowing exactly what a VoIP system can support in terms of audio conferencing. For example, how many lines can be present on a call at any given time? For dedicated, reoccurring conferences, it also helps to have preset PINs rather than auto-generating ones during each conference. Likewise, joining and initiating conferences from the softphone should be an extremely intuitive process.
For many businesses, audio conferencing is the go-to method for remote collaboration. It demands less bandwidth than video, but still allows multiple parties to share ideas quickly, easily, and assuming the solution has HD voice, audibly and clearly.
4. Mobile capabilities
"The enterprise mobility market is poised to explode."
The enterprise mobility market is poised to explode. According to Transparency Market Research, the space will be worth a staggering $510.39 billion by 2022. The immensity of this market will be driven by the convenience of being able to work on any computing device, and from any location. As this happens, businesses best hope that they're signed with a VoIP provider that can support this level of mobility.
The greater the level of interoperability of a VoIP softphone, the better. Bring-your-own-device initiatives will be a big part of enterprise mobility going forward, as more businesses start to support their employees' preferences to work from personal computers, tablets and smartphones. This means that VoIP providers that can supply a greater level of interoperability will be in a much better position to give businesses and their personnel what they desire: a business communication solution with cross-platform functionality that supports their work preferences.
Source: http://www.teotech.com/research/news/4-signs-of-a-strong-voip-provider/
Publish Date: February 29, 2016 5:00 AM
---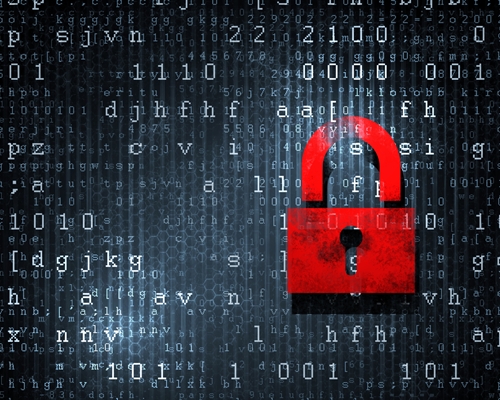 Anyone who has ever heard a strange click on the line has probably joked that the government is listening in on their conversation. While that's not altogether impossible, it's fairly improbable if you're discussing, say, the Grammy Awards.
For some organizations, however, phone espionage is a very real concern. These include government organizations, military research and design companies and businesses that regularly share sensitive data over the phone.
Chances are, many of these organizations have already made the switch to VoIP, and most likely have a secure solution. What exactly does this mean? How does it stack up against traditional telephony? Let's take a closer look:
VoIP is safer than PSTN, hands down
First and foremost, it's important for organizations to understand that in many ways, VoIP is inherently safer than traditional phone lines, and is much harder to intercept. According to TechTarget contributor Steven Taylor, traditional phones lines can be tapped with a little bit of telephony know-how and tools that can be purchased at a hardware store.
VoIP, on the other hand, is a tougher nut to crack. Taylor noted that in IP telephony, voice travels as data packets "are buried deep inside a sophisticated protocol stack," and is therefore harder to isolate and decode than a conversation occurring over a traditional phone line. Interception, at best, is extremely difficult, but not impossible.
According to a new report from independent researcher Paul Moore, there is a simpler workaround for VoIP phones that ship with default passwords or none at all. In theory, a hacker could make and receive calls, play recordings, eavesdrop and more. Even in this scenario, the issue is limited to a select few VoIP providers. Once authentication has been established, the exploit is moot.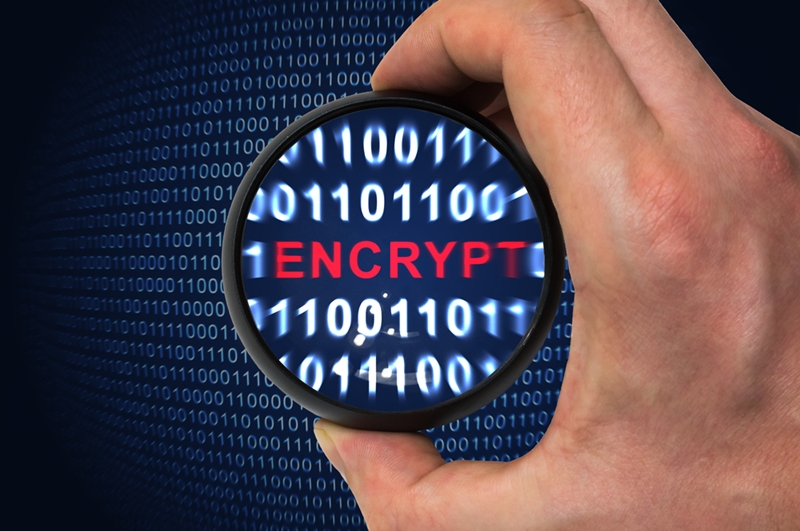 Encryption for those who need it
At the end of the day, VoIP is still transmitting data over the Internet, and this data is still subject to some vulnerability, albeit to even a lesser degree than traditional phone lines. Nevertheless, as long as the potential exists, critical industries and high-level organizations shouldn't slouch on security. It's a long shot, but the last thing a company wants is for a third-party to listen in on calls in which Social Security numbers, credit card data, and other information that is highly valued on the Dark Web is shared.
"High-level organizations shouldn't slouch on security."
According to TechTarget contributor Chris Partsenidis, it's recommended that organizations encrypt voice calls when they're on the local network and when they travel across the Web. He noted two specific types of encryption: Transport Layer Security (TLS) and Secure Real-Time Transport Protocol (SRTP). The former encrypts communications between a server and a Web browser, and the latter safely transports voice and video over an IP network.
"To maximize the VoIP encryption methods, it is recommended to use TLS in conjunction with SRTP on all VoIP equipment," Partsenidis writes. "This setup ensures both SIP signaling and voice/video sessions are properly encrypted and safe from prying eyes."
The result is a military-grade VoIP solution that ensures the total privacy of phone conversations.
In Summary
The sad reality of the world we live in is that anything can be hacked, breached or intercepted these days, and as long as there's something to be gained from it, someone out there will find a way to make it happen.
That said, organizations must do what they can to prevent this from happening, and this includes relying on secure VoIP solutions. The benefits of affordable, scalable voice features such as audio conferencing, mobile VoIP and more are that much better when you know they're also secured by encryption.
Source: http://www.teotech.com/research/news/secure-voip-what-you-need-to-know/
Publish Date: February 18, 2016 5:00 AM
---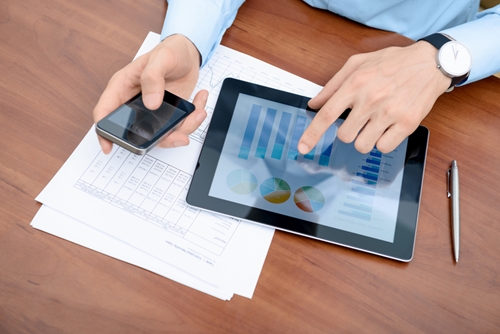 Just shy of two-thirds of Americans now own a smartphone according to Pew Research Center, and not just because they're a more convenient way to watch cat videos. Many people rely on smartphones to perform a diverse array of vital tasks, from organizing a schedule and budgeting finances for the month to tracking health and fitness. Given their potential, it was only a matter of time before businesses began welcoming them into their workflows.
And they have. According to Transparency Market Research, the enterprise mobility market was worth $86.36 billion in 2014. By 2022, this number will likely more than quadruple, achieving a net worth of $510.39 billion.
"[I]mproved communication and collaboration between enterprises, proliferation of handheld devices, enhanced operational efficiency for enterprises, and growing popularity of BYOD and CYOD policies are the major factors driving the enterprise mobility market," the report noted.
This is impressive to say the least, and it raises some important questions. Namely, how exactly will smartphones be used as communication and collaboration tools in the workplace? Also, what's the most efficient way to manage and protect this sharing of information?
VoIP has an answer for both.
An inherently mobile solution
Firstly, Voice over IP and PSTN are night and day, mainly because the former sends audio data over the Internet as opposed to copper lines. The opportunities here are endless. It means that literally any device that can connect to Wi-Fi or Ethernet, and has a microphone and speaker can become a telephone, and yes, this includes smartphones.
The mainstream incarnation of a VoIP system is a desk phone with a large graphics display and a bunch of fancy buttons corresponding to fancy features. Other VoIP equipment might include headsets for hands-free usage that connect to the fancy phone, and audio conferencing bridges that let an entire room full of people talk into one receiver – hopefully not all at once.
Hardware such as this certainly has its place in an organization, and especially in the office. But are they always necessary, especially in a work culture where so many employees might not actually work from their desk on any given day, sans company telephone?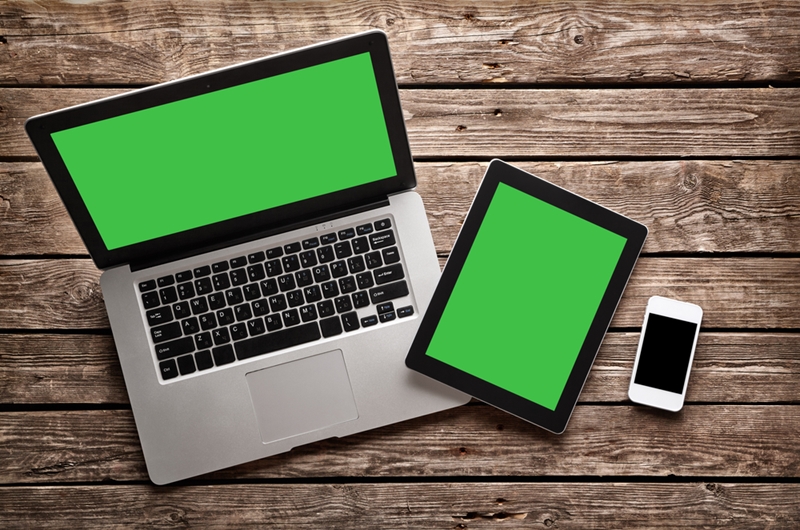 Now we enter the realm of the VoIP softphone. For those who don't already know, this is a software version of a VoIP phone that can be installed on any compatible device, be it a desktop, laptop, tablet or smartphone. This is the technology that makes it makes possible for many employees to do their jobs from home, and some industry experts think that it may someday replace the hardphone altogether.
Equally as important, softphones are more than just a voice tool. They're also comprehensive unified communication applications that supply a bevy of other features including instant messaging and voicemail to email functionality. As such, it is not a far cry to assume that VoIP will be at the top of the guest list for enterprise mobility, and that it will be taking its friends, email integration, instant messaging, screen sharing and video conferencing, with it.
Secure unified communications capabilities
The idea of employees freely sharing company information and collaborating with one another on mobile devices using any old application they downloaded off the Internet sure does sound enticing – minus that last part. In fact, CIOs are not thrilled when it comes to the security of enterprise mobility. Entire markets have arisen in a bid to address these concerns, and while their validity is a topic for another time, this much is clear: Secure unified communications can help in a big way.
"A VoIP softphone can foster better cybersecurity."
One of the huge concerns about telecommuting and bring your own device is that employees might start to use apps of their choosing for work-related sharing and collaboration, and often without permission from IT admins. This phenomenon is called shadow IT.
It's a very real cybersecurity problem, but it doesn't have to be. Here's why: A comprehensive unified communication solution that is built from the bottom up with the user experience in mind will prevent enterprise workers from turning to less secure, consumer-grade communication and collaboration alternatives.
In this way, a VoIP softphone can foster better cybersecurity when it comes to enterprise mobility. Secure-by-design business communication solutions are configured to allow for the greatest amount of flexibility in terms of employee collaboration. The goal is to bring all of the features that personnel need to communicate effectively into one solution.
This is exactly what a great VoIP softphone does, and the reason that Internet telephony will play such a pivotal role in the future of enterprise mobility.
Source: http://www.teotech.com/research/news/voip-an-enterprise-mobility-cornerstone/
Publish Date: February 10, 2016 5:00 AM
---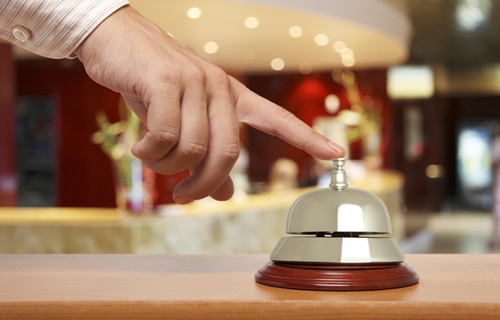 Voice over IP has taken the business world by storm, and the market for this technology shows no signs of abating. By 2020, the VoIP market is poised to be worth more than $136.5 billion, up from close to $71 billion in 2013, according to Transparency Market Research.
But not all of this growth will be driven by the enterprise. In addition to the ever-growing number of features offered by VoIP providers, more industries are becoming savvy to the benefits of Internet telephony. One of the less talked about, but no less viable, market verticals for VoIP services is hospitality. In particular, hotels can benefit from reliable, comprehensive VoIP solutions in several significant ways.
Improved staff communications
Room service, bell boys, waiters, bartenders, gym trainers, facility maintenance teams and security staff are only some of the professional roles that help to ensure hotel guests are safe and satisfied during their stay. Hotel management must have a streamlined method for getting in touch with these various employees at any given time.
For example, if guests check out early, the front desk may need to notify maids so they can get ahead of schedule, rather than waiting until the expected check-out time to tidy a room. The in-house restaurant may need to place an order for more ingredients or new dishware. Hotel managers may need to contact a member of the maintenance staff to fix an amenity. The list goes on.
With a multifaceted IP phone that integrates with hotel computer systems, hotel management can easily stay in contact with staff. Different departments can communicate with the touch of a button, either on a physical handset or via the digital interface of a VoIP softphone. Essential information such as food and beverage inventory, guest check-out times, outstanding customer balances, room service schedules, special events and more can be managed from a single computer and shared with the appropriate personnel as needed.
Even hotel staff that are constantly on the go, such as room service, can access this information via mobile devices, which can easily be configured as wireless IP phones. Mobile VoIP applications can be installed directly onto smartphones and tablets, which makes it easy for staff to communicate as they move through various sections of a hotel campus.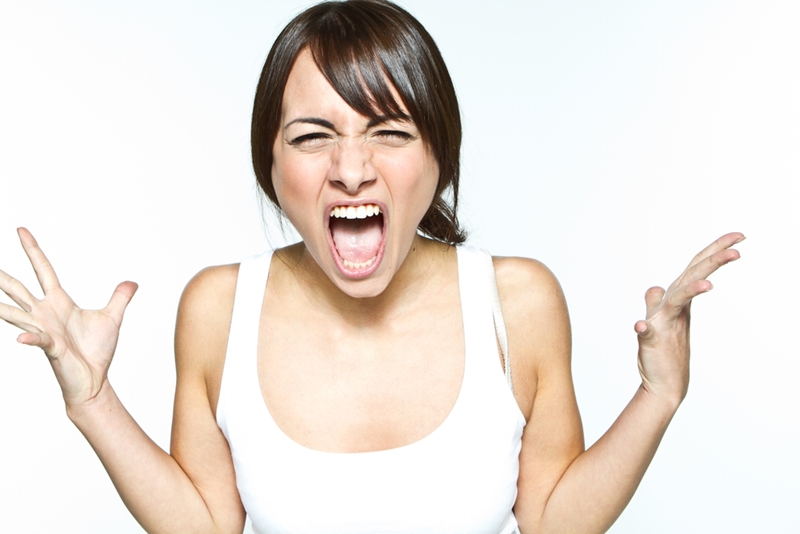 Better guest services
Hotel staff obviously need an organized, efficient way to stay in touch with guests throughout the duration of their stay. Whether a customer needs to request a wake-up call, has trouble accessing certain TV stations, needs a refill on the mini bar or would like to extend his or her stay, the first call will be to the lobby, and will most likely be made from the internal phone system provided in the room.
According to a recent article in USA Today, a lack of attentiveness for customer needs – which all too often comes across as apathy – is a huge complaint among guests. Hoteliers should do everything they can to be at customers' beck and call.
"Hoteliers should do everything they can to be at customers' beck and call."
This means having a comprehensive, multiline VoIP solution that integrates with guest information. When the front desk receives a call, a unified communications platform can help determine exactly what room it's coming from, and even provide a customer profile with details that make it easier to provide top-rate service.
As an added bonus, guests who are in town for business or a hosted event at the hotel will be more likely to make calls using the hotel phone system, and putting them on their company's tab – that is, assuming the hotel phone system is reliable and affordable. Thanks to the feature-rich functionality of IP phones and the cost-efficiency of Internet telephony, hoteliers now have a new value proposition for guests: HD voice for customers at reasonable rates.
Emergency response features
Making guests feel safe – and actually keeping them safe – is one of the most important jobs of any hotel. This isn't limited to having locks on the door and a security guard in the lobby at certain times of the night. It also means having a fast and efficient emergency response system.
One of VoIP's lesser-known features is its ability to act as such a solution. In the event that a guest in a large hotel makes a 911 call, a VoIP-based emergency response add-on can give first-responders the exact location of the phone the call is being made on. This can save precious seconds in the event of a serious medical emergency. Likewise, the VoIP system can push emergency notifications via email, text or screen pop-ups to predetermined personnel who, in turn, can take the appropriate measures to help ensure the safety of guests.
With the ability to streamline communication among hotel staff, improve customer service and keep guests safe in an emergency situation, it's safe to say that when it comes to the hospitality industry, VoIP is vital.
Source: http://www.teotech.com/research/news/how-voip-helps-hotels/
Publish Date: February 3, 2016 5:00 AM
---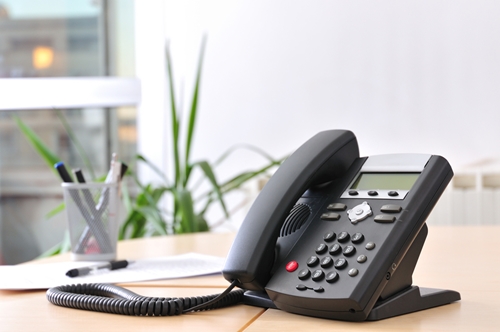 Voice over IP is well-known for having taken the business world by storm, replacing traditional telephony in organizations, thanks to its cost-efficiency, scalability and reliability. According to Transparency Market Research, the market for VoIP services will only continue to rise through 2020 at a compound annual growth rate of 9.7 percent.
The ability to send and receive audio as data packets via the Internet has made it easier to add and subtract a growing array of end points in a wide spectrum of work environments. Enterprises, schools, hotels, retail chains and medical centers are only some of the industries that have embraced VoIP, and will most likely continue to do so.
That said, even they might not not know about these three extremely useful VoIP features:
1. Email integration
Depending on the industry, email is just as heavily relied upon – if not more in some cases – as the phone is when it comes to business communication systems. According to research by the Radicati Group, users sent and received an average of 122 emails each work day in 2015. With the exception of maybe a call center, most professionals probably can't imagine what it would be like to make and receive 122 calls a day.
"Email integration with VoIP can foster more efficient communication."
Given the importance of email as a business communication tool, it comes as welcome news that VoIP – when paired with a comprehensive unified communications solution – can seamlessly integrate with a user's inbox. For example, conference call invites can be sent directly to a pre-selected email account. Voicemails can be set up to appear in a user's inbox as a sound file, which makes it easy to listen to messages on the go. Likewise, faxes and call recordings can be sent directly to an email account. For employees who often find themselves bouncing back and forth between their inbox and desk phone, email integration with VoIP can foster more efficient communication.
2. Screen sharing collaboration features
One of the most talked about benefits of unified communications is the potential for remote collaboration. In some industries, audio conferencing is enough to keep employees on the same page. But in other verticals, such as graphic design and publishing, employees may literally have to be on the same page.
For these types of situations, screen sharing can be extremely useful. While on a VoIP call or audio conference, users have the ability to share their screen with co-workers, clients, business partners as needed. This can be an especially useful feature for conference calls that may entail a tutorial, whether it's part of a proposal for a potential client, or a critique of mockups among a team of designers.
Other scenarios in which this can be extremely useful include hosted webinars within a large organization. For instance, university professors might be giving a remote lecture – some softphones allow for screen sharing with as many as 100 users. Whatever the need might be, screen sharing can be an extremely useful and informative supplement to VoIP.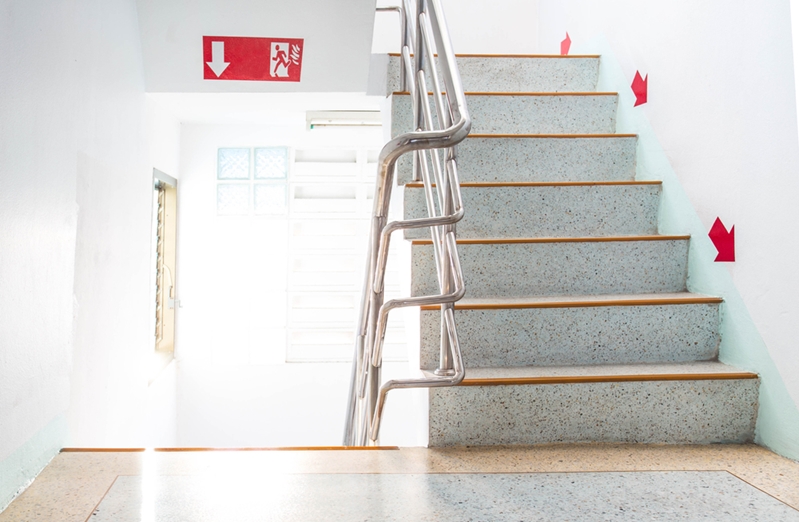 3. Emergency notification and response systems
Even if you have heard of email integration and screen sharing, you may not know that a VoIP system can also be used as an emergency notification and response system. Many people commonly make the mistake of assuming that emergency responders know exactly where a call is being made from as long as it is not on a cell phone. And while an emergency call made from some VoIP phones will supply an address, they may not supply a floor or suite number in a larger office building, or even the right compound entrance for that matter. As a result, emergency responders may end up having to refer to the building directory to figure out where they're actually going. This is especially true in calamitous events such as fires or intrusions – neither of which anyone wants to imagine happening, but are not outside the realm of possibility, and both may start in one part of the building and spread to another.
In particular, hotels, universities, financial institutions, medical centers and government compounds must have a way for first responders to know exactly where an incident has occurred upon receiving a distress call.
For all of these verticals, there are VoIP features that make it possible for emergency operators to know the exact location of any given caller. These systems also act as emergency notification platforms for personnel. All designated users of the VoIP or unified communications solution will receive a notice in one of several ways – a screen pop-up on computers, text messages to smartphones and emails – informing them of the emergency, as well as its exact location. This notification system also helps security staff respond quickly, as they too receive alert notifications.
In addition to HD voice, audio conferencing, email integration, screen sharing and more, VoIP and unified communications can help save lives in the event of an emergency. Learn more here.
Source: http://www.teotech.com/research/news/3-things-you-probably-didnt-know-about-voip/
Publish Date: January 29, 2016 5:00 AM
---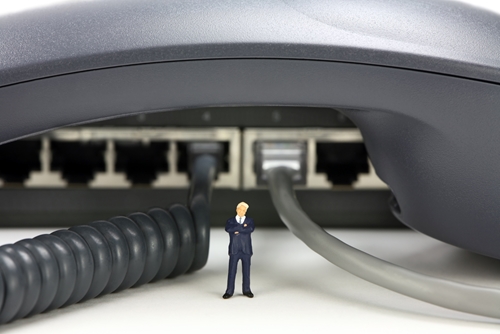 Those who are unfamiliar with unified communications can easily muddle the concepts of having a lot of communication portals, and having one unified communication platform that features multiple channels for collaboration. The distinction lies in the integration of these disparate touch points, and one of the central components in achieving this is VoIP.
For the most part, voice is still the most reliable method for human communication. With texting and email, information can be shared quickly and efficiently. However, the best way to convey ideas and facilitate a discussion – short of meeting in person – is still VoIP. Is your small or medium-sized business making the most of it?
Closing the Internet telephony divide
Despite the proliferation of cord-cutting trends, a recent survey conducted by SmallDataCollective found that an unsettling 72 percent of people are still unfamiliar with the concept of hosted VoIP. This is somewhat surprising considering more businesses than ever before have made the switch to IP phones.
Given that statistic, a quick refresher of VoIP's capabilities may be in order. First and foremost, the primary difference between VoIP and a public switched telephone network is that with the former, voice travels as data over the Internet. For this reason, VoIP can integrate with a variety of other Internet communications. This includes email and instant messaging. For instance, voicemails left to a VoIP extension can be set up to arrive directly in a user inbox as a sound file. Without lifting the phone, a user can get caught up with an audio message, accessible via email. Herein lies the essence of unified communications.
Because VoIP leverages the Internet for communication, the ability to quickly and easily add new phone lines as a company grows is a huge benefit. Many hosted VoIP solutions function on a pay-per-user basis. This makes it ideal for companies that are growing, or that hope to grow. Because of its retaliative ease of deployment and scalability, VoIP is particularly viable for small and medium-sized businesses. This is especially true for SMBs that are truly making the most of their VoIP and unified communications solutions.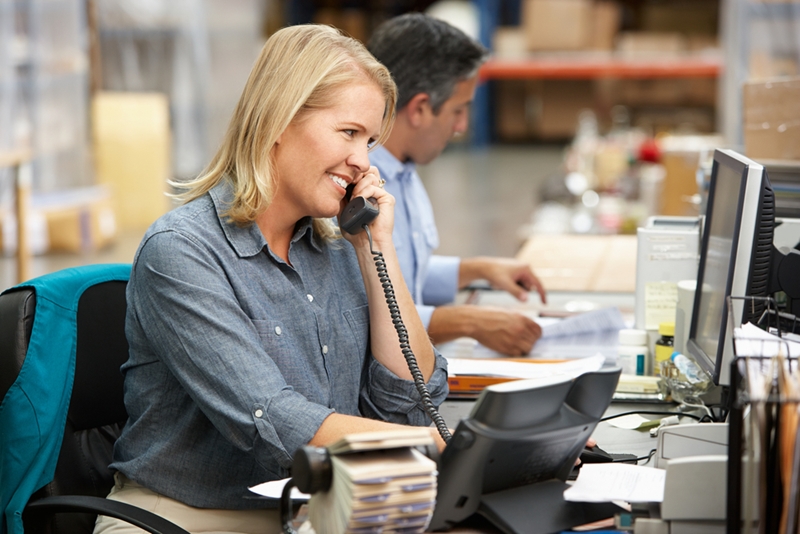 Softphones, mobile VoIP and more
When it comes to making the most of VoIP, it's important that SMBs choose carefully in their search for the ideal VoIP system. A variety of features such as speed-dial, large graphics displays, headset compatibility, push-to-talk options and more are available, and may or may not be necessary depending on what the handset will be used for, and who it will be used by. For SMBs and startups in particular, it's prudent to invest in VoIP phones that perform any functions that might be needed in the foreseeable future – no more, no less. This same logic applies when shopping for audio conferencing bridges.
"Softphones are interoperable with most of the major mobile operating systems."
That said, it may actually be in a startup's best interest to not buy a physical handset at all in order to cut back on early operating expenses. Some small businesses may not have even thought of this as a possibility, but with a VoIP softphone, calls can be made, received and recorded, voicemails can be checked and contacts can be added through a digital computer interface. A good VoIP softphone can also seamlessly integrate with other unified communication channels such as instant messaging and email. When installed on a laptop, this also makes it easy for employees to stay on the line when they work remotely.
On that note, the other enormous benefits of VoIP and softphone technology is mobile functionality. In addition to working on laptops and desktops, softphones are interoperable with most of the major mobile operating systems. According to a recent study by Transparency Market Research, the global VoIP market is poised to see a compound annual growth rate of 9.7 percent from 2014 to 2020. The report summary notes that mobile VoIP will contribute significantly to this growth, with that sector slated to experience a 14.7 percent CAGR during the forecast period. As interoperability continues to improve, and as enterprise mobility shifts from competitive edge to standard practice, SMBs will have all the more reason to imbue mobile devices with the same VoIP functionality that a traditional handset has, with the added benefit of softphone features that make unified communication integration easy.
When it comes to business communications, making the most of VoIP is just as important for SMBs as it is for even the largest enterprises. For those companies that are only now seeing the light of VoIP, affordability, scalability, versatility and mobility lie in wait just around the bend.
Source: http://www.teotech.com/research/news/how-smbs-can-make-the-most-of-voip/
Publish Date: January 22, 2016 5:00 AM
---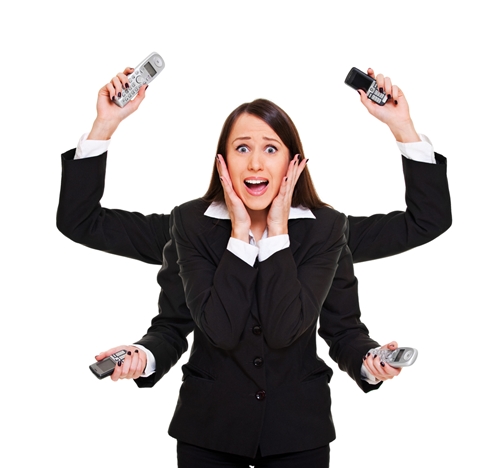 Second only to standard desktops or laptops, phones may just be the most important pieces of communication equipment in the modern office. While the general concept of the telephone has not changed much since its early days – one or more people talk into one end, while others listen and respond at the receiving end – the delivery method for voice communications has been completely re-imagined with VoIP.
Unlike traditional telephony, VoIP transmits audio in the form of data packets via Internet protocol. In addition to being significantly simpler and cheaper to deploy, business VoIP has far greater potential as a feature-rich, versatile multitasking tool.
Dynamic user interface
Modern VoIP systems are feature-infused, touting added capabilities such as multifunction buttons that can number in the high 30s, elaborate speed-dial directories, large graphics displays and supplementary equipment such as headsets for hands-free use, and audio conferencing bridges for comprehensive collaboration. Far more than fancy bells and whistles, these features are essential for any organization that has one or more positions in which high call volumes are the norm – for example, call centers. These facilities may receive thousands of calls every day, and as the modern face of customer support, the ability to field as many calls as possible is essential to fostering a customer-centric business model.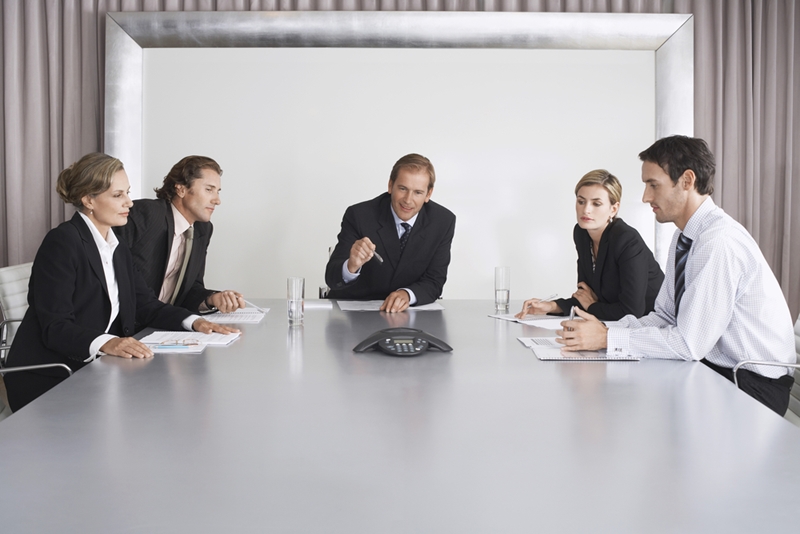 When it comes to corporate use of business VoIP, having reliable phone systems is equally important. However, much of the collaboration that occurs in the enterprise takes place via audio conferencing. Mid-level and upper management teams, in particular, as well as departments that serve as the primary contacts for clients, business partners and remote workers may find the majority of their day blocked off with conferences. For this reason, it's vital that they waste as little time as possible setting up for the call. A reliable audio conferencing solution is capable of supporting six different callers who may be dialing in from any number of devices. Conferences can be secured through the creation of PINs, and frequently convening groups can have a preset PIN to eliminate the need to generate a new one for every call.
"Calls can be made with the click of a button."
Another notable benefit of business VoIP is its seamless integration with other components of unified communications. Softphone displays make it easy to perform many of the same functions that would normally be carried out on a VoIP system via a digital computer interface. Calls can be made with the click of a button. Voicemails and call recordings can be saved and listened to as needed.
Works everywhere there is Internet
In addition to supplying the same functionality as a VoIP phone, a VoIP softphone can be used on practically any device as long as it is connected to the Internet. Smartphones, tablets and laptops – company-owned or introduced under bring-your-own-device policies – can essentially transform into a VoIP phone. This means that on any given day, should employees decide to work from the home office, they will still have access to all of their contacts, voicemails and other vital VoIP system information. Alternatively, jet-setting employees, or workers who may have to travel to multiple locations in a single day can stay on top of their communication efforts.
According to a recent report from MicroMarketMonitor, the global enterprise mobility and BYOD market is slated to see a compound annual growth rate of 27.6 percent from 2015 to 2020. Several factors will act as catalysts for this colossal growth, including the proliferation of these technology trends in developing nations. As this growth continues, mobile and cloud-based unified communications will play an even greater role in the workplace. VoIP softphone technology, for example, will make it easier to turn personal mobile devices into wireless IP phones that can keep workers connected regardless of where and when they choose to work.
It's safe to say that the widespread Internet access and the increasing use of mobile devices will lead to more channels for unified communication, including mobile messaging, internal social networking portals, video conferencing and more. Nevertheless, even as these portals continue to grow in importance, voice will be hugely important in the workplace. Reliable, versatile VoIP will still be the cornerstone for effective and comprehensive communication. It's direct, it's conducive to discussion between multiple people thanks to audio conferencing, and with highly functional IP phone configurations, it's a multitasker's dream.
At the end of the day, voice is, always has been and perhaps always will be our main means of communication.
Source: http://www.teotech.com/research/news/comprehensive-voip-a-multitaskers-dream/
Publish Date: January 19, 2016 5:00 AM
---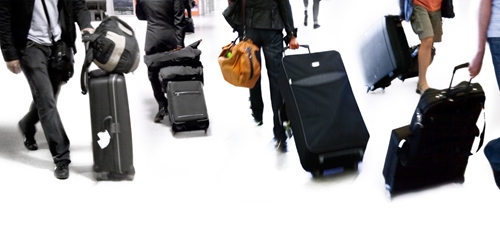 At first, business travel seems to have a sort of novel appeal. There's something that many find gratifying about feeling like an enterprising jet setter. But once frequent trips become required, the novelty begins to wear off. Waking up early, waiting in long security lines and making sure everything is in good order before departing becomes more of a hassle than anything else.
From the perspective of an organization, business travel is by and large an inconvenience that many accept as an operational expense. While in some cases – such as industry events and trade shows, business travel is absolutely necessary – more often than not it's a burden, and a costly one at that.
Not to mention, the price of travel doesn't appear to be showing any signs of dropping.
Airfare prices on the rise . . . again
Hikes in airfare are not entirely shocking in this day and age, but they're impactful enough that they become headline news. The most recent fare increase took place right after the 2016 new year was ushered in, and it was fairly large-scale. According to Reuters, every major U.S. airline has raised the price of one-way tickets by $3. The article maintaind that the increases in airfare are the result of several factors, including fewer competitors in the marketplace to undercut ticket prices as well as growing labor costs for airlines.
Interestingly, the increase in airfare correlates to another 2016 trend, and that's the finding that organizations are expected to spend more money on business travel in 2016. The U.S. Global Business Travel Association forecasted that in the coming year, the recovering economy will result in rising prices of lodging, rental cars and other travel verticals. As a result, organizations can expect to fork out more money in 2016 on business travel. Quartz noted that the actual amount of business travel is not expected to rise, and that the increase in spending will be principally driven by the growing cost of travel in general.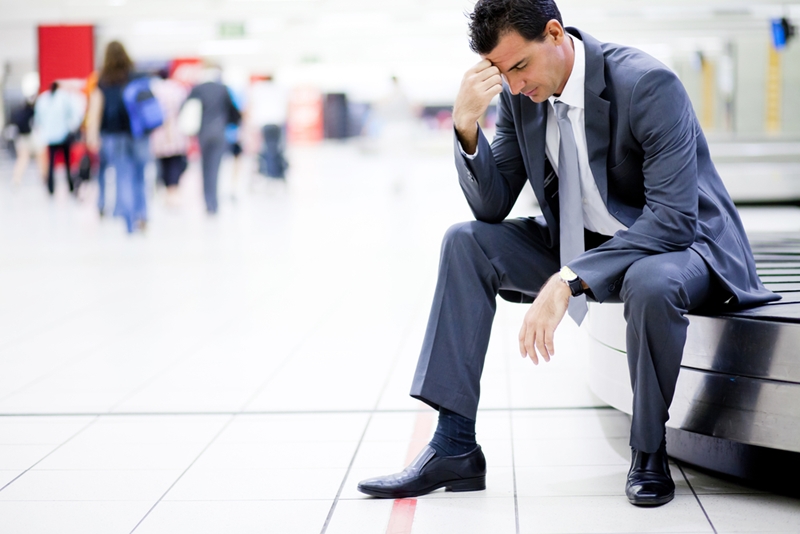 The solution? Unified communications
At this point, not leveraging a reliable unified communications solution is a competitive disadvantage. Organizations need a reliable platform for internal communication in order to nourish collaborative potential, as well as accommodate external lines of communication to make themselves readily available to current and prospective clients and investors. The fact that business travel is expensive is only one among many key reasons that strong unified communications are essential.
" Anyone who commutes to work every day is traveling for business."
Nevertheless, it's an important one, especially when one further hones in on the definition of "business travel." Technically, anyone who commutes to work every day is traveling for business. This is especially true for commuters who travel for an hour or more in order to reach their destination on their own dime. Costs of car maintenance and gas, and the amount of time spent inching through rush hour traffic can all be taxing on workers.
A reliable VoIP solution with strong audio conferencing features not only eliminates the need for long-distance travel across the country. It also saves employees money by creating new opportunities to work from home at least part of the time. VoIP softphone technology that can be easily installed on a mobile device or laptop and cloud-based collaboration tools further improve employees' abilities to work from outside the office without productivity suffering.
A mutually beneficial model
A strong unified communications solution serves businesses and employees in equal measure. The former can cut down on business travel in the form of client meetings that require long drives or expensive flights, and the latter can work from home at least some of the time to cut back on the cost of commuting. Unified communications can thus be summed up as a mutually beneficial model, and one that will continue to be an important component of business communication and collaboration in 2016 and beyond.
Source: http://www.teotech.com/research/news/avoiding-business-travel-in-2016/
Publish Date: January 12, 2016 5:00 AM
---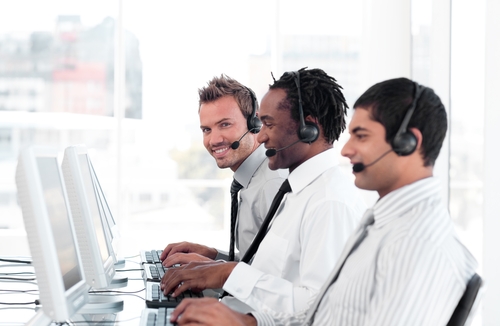 The call center industry has always been somewhat unique in that day-to-day operations are entirely communication-based, and all of this communication occurs through voice channels. This has changed somewhat with the more recent inclusion of omnichannel portals such as Web chat, social media, email and, to a lesser extent, video conferencing. As a result, call centers are now more frequently referred to as contact centers.
Unlike call centers – which rely exclusively on telephony – contact centers require a streamlined process for communicating with customers and co-workers via multiple channels. Information procured from one channel must be accessible through another channel as needed in order to provide excellent service and avoid pain points such as customers having to repeat themselves or inconsistent service that ultimately results in churn.
This is precisely where unified communications adds value to the contact center. The ability to integrate multiple channels of communication is essential for providing excellent customer service.
VoIP is vital to the contact center operation
"Audio quality can make all the difference in a contentious interaction."
Urgent or complicated customer inquiries are typically handled over the phone, as this is the most direct back-and-forth manner of communication. Herein lies the value of a reliable, high-quality and well-integrated VoIP solution. Softphone displays on a computer screen supply click-to-call features, and in-depth integration with data gathered and stored from a contact center solution. This is important, as a customer service representative must be able to pull up any and all information about prior transactions while on the line. This minimizes the risk of repetition in two ways. First, much of the information the employee may need to help the customers is already present on the screen. Second, good audio quality reduces jitter and other issues that might result in having to say the same thing multiple times. It sounds like a minor detail, but audio quality can make all the difference in a contentious interaction.
From the perspective of contact center management, VoIP systems are more affordable and generally easier to deploy than traditional telephony. Cloud-based VoIP in particular makes it possible to easily scale the solution based on the current number of employees. According to a recent study by MarketsandMarkets, cost-saving opportunities for operational infrastructure, including tools related to automated telephony and unified communications, will precipitate significant growth in the cloud-based contact center market: By 2020, the aggregate market value is expected to reach $14.71 billion, up from $4.68 billion in 2015. Scalability and ease of deployment – both of which hosted VoIP supply – were specifically cited as huge benefits to cloud-based contact centers.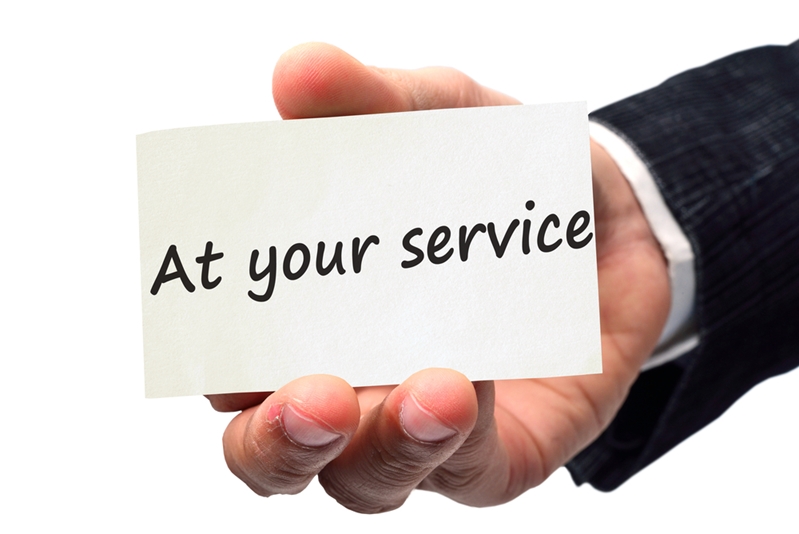 Multi-channel capabilities
Voice is an integral component of the contact center, but so are other channels of communication, such as instant messaging and email. This is where a well-rounded unified communication solution really comes in handy. According to TechTarget contributor Bob Furniss, the ability to have a single, digital interface for accessing customer information and handling interactions can significantly contribute to improving the customer experience. This is mainly because it allows representatives to tailor their service to each individual customer, rather than utilizing scripts and addressing quandaries with canned responses. Unified communications consolidates the process of sharing this information as it is received via any number or type of channels – Web-based messaging, voice, email or social media.
Furthermore, as more cloud-based contact centers emerge, the opportunities for employees to work from home offices will only increase. This is because unified communications and contact center software are hosted in remote servers rather than on-premises, which means that the tools needed to perform essential job functions are more easily accessed from any location. As this happens, mobile unified communication features such as VoIP softphones will have a more central role in communication.
The future of unified communications on the contact center looks cloudy and convenient.
Source: http://www.teotech.com/research/news/the-key-to-contact-center-cohesion-is-reliable-unified-communications/
Publish Date: January 8, 2016 5:00 AM
---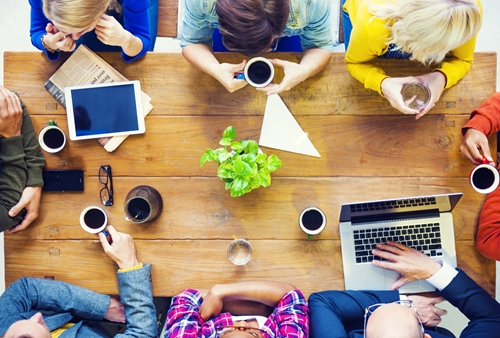 Strong business practices are built on effective communication and collaboration. A young or nascent company that wants to be taken seriously must have reliable, streamlined means of outreach externally so that it can generate interest in a product or service, forge business alliances and communicate with prospective clients. Internally, communication between workers must be multifaceted, organized, and fluid, so as to not waste time, money and effort because of broken collaboration processes.
Enter unified communications. Seamless integration of various communication portals including instant messaging, voice and video help businesses improve collaboration and outreach, thereby enhancing productivity while cutting down on early expenses, such as business travel, faced by young companies. This is especially true when mobile devices such as laptops, tablets and smartphones are incorporated into a communication strategy.
Let's take a closer look at some of ways mobile unified communications can give startups a big boost.
Remote offices
Employees and employers alike are increasingly opting for the ability to work from anywhere. According to a study by GlobalWorkplaceAnalytics.com, between 80 and 90 percent of the U.S. workforce would like to be able to work outside the office at least part time. The immediate benefit or telecommuting is greater flexibility and greater potential for productivity, since variables such as inclement weather, traffic and geographical distance are removed from the equation. That said, remote working capabilities provide startups with the added benefit of not having to pay as much for a large office space – and maybe even no office space at all. Mobile unified communications are at the root of what makes this possible.
By incorporating the use of mobile devices into a unified communications strategy, businesses make it easier for their employees to work remotely, either from a home office or a different location of their choosing. With VoIP, all an employee really needs in order to establish a reliable line of voice communication is Wi-Fi, and a laptop, tablet or smartphone.
A VoIP softphone makes it possible to turn any Internet-connected device with a microphone and speaker into a phone system. An intuitive digital dialing and options display makes it easy to sort through contact lists, check voicemail and make and receive calls. As long as a startup's employees are amenable to working from home – at least in the early days as a new company builds capital – mobile unified communications provides a great opportunity to scale back on a large, pricey office space.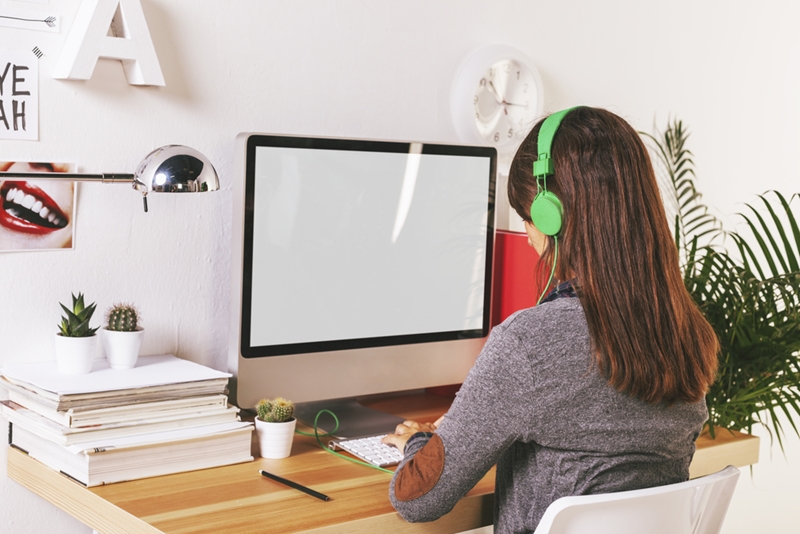 Save money with BYOD
The bring-your-own-device trend is big and getting bigger. According to a recent study by MicroMarketMonitor, the global BYOD and enterprise mobility market may be worth more than $360 billion by 2020. Granted, this growth is only possible because of unified communications accommodations being made so that employees can use personal devices such as laptops, tablets and smartphones – and maybe even wearables someday – for work-related purposes.
"BYOD is mutually beneficial to businesses and employees."
Like telecommuting, BYOD is mutually beneficial to businesses and employees, but it especially behooves startups for a number of reasons. The most immediate cost-saving opportunity comes in the form of less physical hardware that a business will have to supply for employees. Most professionals already own a personal device, and many are willing to work from this device as long as they don't incur personal expenses as a result – for example, in the form of software licensing fees.
Also, giving employees the option to communicate and work on their own devices may have the effect of limiting the amount of strain on IT staff. Issues related to user error, for example, may be more scarce because the worker is already familiar with the interface. Most help desk tickets will likely be in reference to software issues, and are less likely to be the result of a minor misunderstanding.
That having been said, these benefits can be realized only if the proper solutions are in place to ensure that employees have everything they need to be productive, and this includes business communication tools such as mobile VoIP, audio conferencing, video conferencing – if necessary – and other unified communications portals that are essential for day-to-day functions in the workplace. Thanks to mobile unified communication capabilities, obtaining these tools is easier, and more affordable than it ever has been, which is great news for startups small businesses.
Source: http://www.teotech.com/research/news/mobile-unified-communications-a-startups-best-friend/
Publish Date: January 6, 2016 5:00 AM