The Customer Lifeguard - ContactCenterWorld.com Blog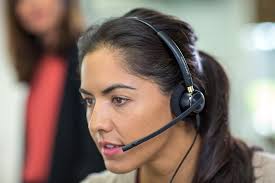 For those seeking solace from a soggy summer and a break from the baffling Brexit brouhaha there are few places that can compare with southern Ontario's cottage country where I spent a very pleasant break this past summer. Stunningly hot, consistently sunny weather, golden sands and shimmering blue lakes bring millions of regular "cottagers" and visitors to Ontario's lakes every summer. But the restorative powers of a real summer after the UK's occasional one day "heat wave" of 25°C aren't just dependent on visual beauty and physical stimulation. There is an auditory component – "the sounds of summer"- that contributes even more to the experience. Many are the natural sounds of wildlife, wind in the trees, waves lapping onto the shore, and they all seem to bring a sense of peace and a feeling of calm that is seriously lacking in our daily lives regardless of geographic location. There are also those Simon & Garfunkel moments when time and motion stands still and we can retreat to those wonderfully quiet personal places that seem lost to us in a normal day. It was during one of my silent moments that I thought about the daily noise that assaults our senses and that we seem powerless to stop.
In tranquil surroundings all seems possible – mountains moved, if only metaphorically, novels written, at least page one, and where long lost loves are no longer unrequited. But why does tranquility only seem to be a fleeting and unreliable girlfriend or boyfriend that leaves us in a heartbeat when real life rears its ugly and noisy head. It's true that there is only so much we can do to extinguish the sounds of the city and other modern attacks on one of our most valuable senses. Even when we go for what should be an enjoyable daily lunch interlude or special occasion at our favorite restaurant, an unwelcome menu item is the melange of sound that makes conversation a lost art and laryngitis a more likely outcome than a great culinary experience.
Turn off the noise – turn up the attention
So why is it that given the ever increasing cacophony of intrusive and unnecessary noise pollution, when we have an opportunity to reduce this we don't take it? Specifically, I'm talking about a subject near and dear to my heart both personally and professionally, contacting and engaging companies by phone and the challenges and interruptions that unwelcome and unnecessary noise bring with it. Recently I spoke to a leading triple play communications provider and it went something like this.
"Was that Terry? No Gerry!" I yelled at the contact centre agent taking my order as he asked me for my email address for the 3rd time. He still managed to my email wrong, along with my mobile number, as I found out to my distress when no confirmation or installation information was received. I don't know about you, but despite the focus and hype surrounding digital self-service, few business really understand or deliver the mostly mythical "seamless experience." Consequently, I still find myself regularly needing to speak to people in contact centres to complete transactions. That experience is not getting any better from an auditory perspective, when businesses fail to see the importance of providing a relatively quiet, conversationally conducive office space.
Minimal design – Maximum interruptions
The problem has a number of elements. Firstly, contact centres generally feature open office design that is geared towards increasing teamwork, cooperation and productivity. Unfortunately the downside is that many organizations fail to create a physical environment that can absorb the sound of a multitude of people all speaking at a fairly high decibel level. Then, the headsets that many agents are equipped with, especially if worn incorrectly, are poor at reducing ambient sound. This results in hearing many different conversations from other agents that can almost drown out the one that you're having. Finally the combination of potentially poor connections via mobile devices and inconsistent system voice quality conspire to make even the most sensorial efficient of us reach for the hearing aid.
This perfect storm of preventable interruptions and ineffective equipment means that calls take longer, increasing costs for the company and time wasted by the customer. Errors happen more frequently, as I found out, which also can have cost and time implications for both parties. And the frustration level for both customer and employee leads to distorted conversations and an overall poor experience on both sides that stays in the memory, especially if customer-effecting mistakes are made. Conversely, a positive first conversation experience will leave your customers with the impression they are important to you and set the stage for a far more engaging and positive conversation for both customer and employee.
There's no doubt that having the ability to reduce unnecessary noise and improve the acoustic soundscape pays dividends. In a classic experiment by Glass and Singer in the 70's, two groups of participants were exposed to an unpleasant noise and told to do some work that required high levels of concentration. One group was given a button and told that they could turn off the noise when they want, but were encouraged not to because it would ruin the experiment. The second group was not given a button. You can guess which group had lower stress levels. If you said the one with the button, you are correct. Here's the home run; this was true for those who didn't even use the button. Give people the perception of control, even if it isn't a real. It reduces stress, enhances performance, and can be a powerful contributor to positive employee experience.
The ears have it
The quality of your telephone headset is crucial in helping agents control their environment and achieve success in creating a natural balance in both hearing and business outcomes. Consequently, it is essential to look at your headsets not just as office equipment but rather as a vital business tool that can make or break a customer interaction. One organization that has recognized the value in significantly improving acoustic standards in the office environment, and especially the contact centre, is Plantronics. They consider breakthroughs in audio technology as their main raison d'etre. Plantronics pioneered the lightweight headset, the mobile headset, noise-cancelling technology, and the personal speakerphone, always driven by a single obsession to remove the barriers to simply smarter communications. Noise-cancelling can filter out background noise from the environment so the customer gets an improved audio experience, but the additional effect is that the general noise level in the office or contact centre environment will be lower. This also has a positive business effect on productivity as call centre agents consistently rate noise as having the biggest negative impact on their productivity.
Turning down the noise and turning up listening means that customer service advisers can engage in clear and unambiguous conversations where they can hear and be heard without resorting to megaphone level articulation. They are able to respond with clarity, perform naturally with more confidence and share the good feelings and spiritual uplift that friendly interactions can bring.
Now even in this world where virtual reality is, well virtual, I'm not saying that a great headset will magically transport you to that quiet and peaceful world of your holiday dreams. But breaking the sound barrier, providing a calm and quiet space where you can concentrate solely on the customer conversation can only enhance the customer and employee experience.
And that sounds good to me!
Source: http://www.customerlifeguard.com/2016/11/04/sounds-good-breaking-the-sound-barrier-communicating-with-clarity/
Publish Date: November 4, 2016 5:00 AM
---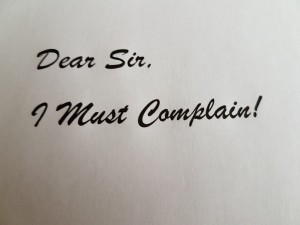 Over 200 years ago, a humorous book entitled The Miseries of Human Life was written by the Reverend James Beresford. It was a satirical and ironic tome that recorded and praised the causes of discomfort in early 19th century England, that we would now term as "first world problems." It was subtitled the Groans of Samuel Sensitive and Timothy Testy, and catalogued "in excruciating detail" the "petty outrages, minor humiliations, and tiny discomforts that make up every day human existence".
The Miseries were written as a series of discussions between Mr Samuel Sensitive and Mr Timothy Testy, in which they catalogue the daily "injuries, insults, disappointments and treacheries" of everyday life. Now known to most of us as Facebook
A Nation of Moaners
In 2016 the descendants of the (probably mythical) Messrs. Testy and Sensitive have turned groans into moans and made them an art form. The English are now known as a nation of moaners, according to recent research from the Ombudsman Service recently published in The Times. They calculated that there are now 52 million complaints a year made to social media, supplier complaint lines, ombudsman services and small claims court. However, the research also noted that another 66 million problems had not led to complaints with many put off by the effort involved. But if encouraging affirmative action had been the intention of the good reverend, would that have satiated the myriad moaning needs of the early nineteenth century population? Later reviews of The Miseries suggested that the book, rather than being an early example of a self-help guide, was the opposite. Partly because grumbling is to the grumbler so sweet a luxury and misery to the miserable so dear a happiness, actually finding relief was totally inconsequential and in fact ruined the sport.
And the end result?
Fast forward two centuries and Robert Crampton, writing in The Times a few days after the earlier research report, jumps on this historical bandwagon and opined that "Britain has become a nation of cowardly moaners." And wondered what had become of the Blitz spirit and turned "mustn't grumble" or "don't want to make a fuss" into a tsunami of griping, groaning, whingeing and whining. But, as he notes, people may be complaining more but they're not necessarily actually getting satisfaction. In his words "I'm not aware of mass defections from big banks or telecoms giants, or insurance providers over spurious charges, hidden extras or small-print caveats." This is clearly due to a strong disconnect between their words and intentions and the appendages at the end of their legs that activate their opinion. This is probably because they're not really complaining, nor would they even dream about it, as Mr Crampton acknowledges, but are "getting all stewed up then moaning to their wife." Entirely the wrong target if satisfaction and compensation are the ultimate goals. It's time to stand up, stop moaning to each other and say something to someone that actually might make a difference. The key here is to find the "right" someone.
Yes, complaints are great – but don't bother us with them!
Many companies hope that all you ever do is moan. In fact they're counting on it. Despite what many organizations say about the value of the complaints, they treat them and the customer with disdain and make you jump through real or imaginary hoops in order to make you lose the will to live. If you're still breathing at the end of it, they'll reluctantly and in a mean spirited way, offer you meagre and totally inconsequential compensation under the guise of the truly awful "goodwill gesture." This applies especially to the companies that we all deal with every day and that Robert Crampton references; train companies, airlines, banks, telecoms, insurance companies and the worst offenders (according to Which?) utility companies.
Can't complain, Won't complain, Why bother!
UK train companies, who are high on most lists of the worst offenders in all aspects of customer service, make it particularly hard. As a result more than 80% of potential claims for compensation for late running go unclaimed due to confusing systems. In an ironic twist, the UK energy ombudsman Lewis Shand Smith recently received an obviously inflated and incorrect bill from his energy company which he tried to resolve through the regular channels. After an extended period of time in which the supplier didn't respond, he informed them that they had failed in their regulatory customer obligations. They answered, being unaware of his day job, by telling him to complain to the Energy Ombudsman. He finally sorted out it out with a call to a senior executive who he happened to know, but noted that most customers don't have a hotline to the boss. More about that later.
But what Mr Shand Smith found was that only 5% of complaints end up with an Ombudsman, which in itself is shocking and reflects the fact that most people put up with bad service. What was is even more shameful was that when customers did complain to the Energy Ombudsman an astonishing 97% were resolved in favour of the customer. Which, as he noted suggests, "there is clearly something wrong if almost all complaints are resolved in favour of the customer? In a normal functioning market you would expect that to be about half." But as those of us in the UK know, the words normal and functional are rarely found in the same sentence as energy market.
We'd like to help but………
We have made some inroads by taking to social media, when all hope seems lost. But isn't the best first step, and is the basis for Robert Crampton's "cowardly" epithet. But neither is a customer service agent, though not through any fault of their own. Wanting to help others, especially those that clearly are in need of assistance and support, would seem to be a perfectly natural and worthy thing to do. Most of us, when confronted with this situation in a personal circumstance with relatives, friends and even strangers –think the Good Samaritan – don't hesitate to step in. It's an unfortunate reality that many businesses, especially those with customer service contact centres, actively discourage any personal feelings or emotions from creeping into their employees' activities, primarily because their metrics are company focused and not customer focused. It's as if when they sign in for their shift, they're asked to put their positive and caring attitude in a drawer marked "not to be opened during business hours."
Don't abandon all hope. Help is here in this column and it's deceptively simple. Here's what most of us want:
• Acknowledge my complaint
• Accept responsibility for my distress
• Assure me that you'll fix it
• Appease my inconvenience with meaningful compensation
Here are three easy steps to achieve it, that won't take much time, won't involve staying on hold on a "help" line, and is almost guaranteed to succeed.
1. Start at the top – Copy all senior people, especially if HQ is in the US or Canada
When we have an issue most of us seek out resolution by calling or emailing customer service help desks, going on social media or writing to newspaper columnists. Forget it. They rarely work, although you may get some momentary relief via Twitter or Facebook. It's not because people in customer service teams don't care. Most do, they are after all just regular folk that are kind to their kids and don't kick their dog. So while these people may want to help you, it's highly unlikely that they have the tools or the authority to actually solve your problem to your satisfaction, and often can only offer the pathetically named, and wholly insufficient "goodwill gesture" After the 50th complaint of the day they just give up and take sanctuary in the inane, arcane and dumb rules that they have to enforce, that tip the odds in the favour of the house.
So start at the top. Finding company addresses and senior executive names is a piece of cake and will take far less time and trouble than navigating customer service lines or web-sites. It doesn't have to be a letter, although those are held in high regard these days due to their scarcity. Email addresses are equally easy to find, or to figure out, and even if the big cheese doesn't actually get to read the email, someone somewhere with the authority to fix it will get it. If the company has a US or Canadian parent company, then copy a senior executive there as well. These guys and gals really do care and will make sure that someone responds positively. Just in case you think my Canadian bias has taken over, I recently had a chance to prove this. I had a problem with a large, well-known UK supermarket and a US headquartered, carpet cleaning concession service in their stores. I sent an email to senior execs of both companies. The US CEO responded positively to me in less than an hour despite being in Texas, where, with the 7 hour time difference, it was 7:00 a.m.! His response was sincere and action oriented. He copied his UK counterpart at the supermarket, along with his senior colleagues at the UK branch, and the issue was sorted within 24 hours.
2. Deliver a strongly worded but polite and action oriented letter
While many of these issues can reduce us to tears or worse, stomach churning anger, this is where the Blitz spirit can come in very handy. Keep calm and start writing. Ensure that your tone is firm, but friendly and polite. Make sure that you liberally sprinkle the letter or email with phrases that include "I'm very disappointed", "I would have expected more from a company such as yours", "the friends and colleagues that I've told about my experience were shocked."
Make sure that you have your facts right and don't make it personal even if the complaint is about a colleague at the company. Be very clear that you expect compensation and not just a mealy-mouthed apology. Many people, even if they get to this stage, are quite often very vague with their expectations or say "I just wanted to let you know how I felt". All very nice, but a total waste of time. While this shouldn't just be about money, if you've been inconvenienced by a product or service, it's time for them to pay up. If this is a service I usually go for a month's subscription and a commitment to fix the problem. Clearly it's hard to confirm the latter, but it demonstrates resolve on your part. A really valuable additional touch is if you also happen to be a shareholder in the company. As depressing as it sounds, for customers, many MD's and CEO's raison d'etre is "to increase shareholder value" and therefore generally care more about them than customers. Finish it off with a pleasant but expectant time stamped sign-off such as "I look forward to a speedy and mutually beneficial resolution by the end of the week" or something similar.
3. Send a "Thank you" note
Seems like such a little thing. But we all appreciate a "Thank you" regardless of the level of the activity that spawned the acknowledgment. Despite my earlier comment s, the best companies do appreciate and act promptly, sincerely and authentically on complaints and this additional touch will validate their actions and allow them to share the good feelings with colleagues. Even though the exchange may be altruistic on both sides, following up on this kind of personal connection with customers will benefit the company and often lead to increased business and referrals. You'll also benefit by getting better service in the future, if this episode is duly noted and visible for future interactions. And you'll have a good news story to share down at the pub with your fellow moaners.
So stop moaning, start complaining and remember you don't have to moan alone. You have friends out here to help you get ready to grumble.
Source: http://www.customerlifeguard.com/2016/03/29/lets-get-ready-to-grumble-the-ends-justify-the-moans/
Publish Date: March 29, 2016 5:00 AM
---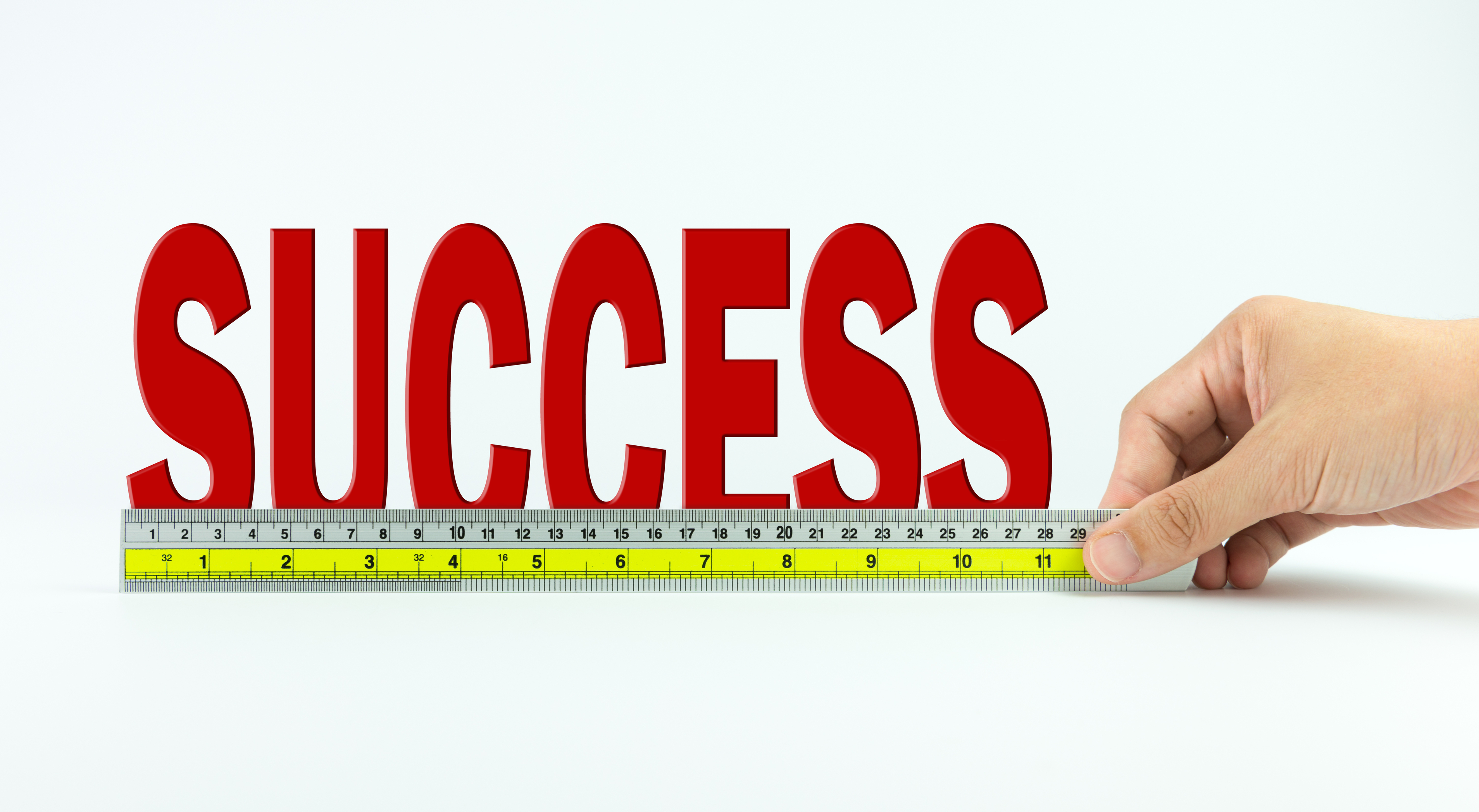 In 1927 two men, separated by an ocean but united in desire, set records in their respective sports that have stood as enduring standards of true talent and immeasurable value to their team. Babe Ruth hit 60 home runs for the New York Yankees, which was more than any other American League team had combined. A record that stood for 34 years until Roger Maris, also of the Yankees, hit 61. Later that year Dixie Dean began a season for Everton in the old First Division of English Football and ended up scoring 60 goals, a record that has never been beaten nor equalled. Goals, home runs and baskets tend to generate the most headlines, and they have generally been the currency to measure both individual and team success and to drive idolatry. But these are frequently overrated in terms of the overall impact on a team,especially if other issues such as a leaky defence, frequent injuries or underperforming supporting players are taken into consideration.
This has parallels in business where similarly spectacular headlines and over-hyped metrics, such as stock price, total sales, and numbers of customers, have historically been used as the key indicators to rate success. For many businesses and investors, these have been found to be less dependable, dangerously unstable and unpredictable over the longer term. We only have to look at the banking or utilities industries in the UK and more recently, on-line roller coasters such as ASOS and AO, for evidence of that. While the big numbers can still resonate, more attention is being focused on data that delivers the most relevant and timely insights – the combination of data sets that enable effective and intelligent investment – that go into achieving success, whether that's on the field, in the standings, at the box-office or in the board room.
The Right Figure – Where Contribution and Value Meet

1930 when Babe Ruth earned $80,000 a reporter asked him why he had made more money than the President, Herbert Hoover. Ruth famously answered, "I had a better year". In a statistics driven game this was an early example of having the right insight or data to back-up his claim and measure his success, however glibly it was stated. Back in England, where scoring was reputationally valued but less so financially, Dixie Dean's weekly waged topped out at £8, (yes really!) and it was many years before footballers in England were paid a living wage. Dixie once remarked to George Best when discussing players' salaries, "When I was playing, I couldn't afford a pair of boots never mind boutiques." Now it's off the scale in the other direction and has no relationship to actual sporting talent, organizational intelligence or value to the team. Value is measured more in shirt sales and other spurious commercial links such as Newcastle United's sponsorship by pay day loans company, Wonga. This led Nick Forbes, the leader of Newcastle city council, to say he was "appalled and sickened" that Newcastle would "sign a deal with a legal loan shark".
But that's no real surprise as football, as evidenced by FIFA's recent troubles and the actions of many countries' football executives, has never had more than a nodding acquaintance with ethics or good governance. And their ability to assess talent, measure performance and align value are equally strange bedfellows. Nowhere is that truer today than in the English Premier League (EPL) where the ratio between brains and money is at an all-time low. Clearly common sense, business acumen and basic financial intelligence don't show up on the list of qualifications for football executives. Although thanks to the largesse of Sky and BT Sports, you really would have to be totally incompetent as a football executive not to make some money. But it's the long suffering fans that are ultimately paying the high cost of freight and fiscal imprudence on that particular gravy train.
Stars in their eyes – Money in their pockets their only goals

Speaking of total incompetence, you only have to look at the recent transfer fiascos at Manchester United as an example of how modern football teams do business. They've just paid £36 million plus £22 million in "add-ons", for Anthony Martial, an untried, unproven French teenager that the press in France called "delusional" and a "hallucination." Just prior to that, Angel de Maria was sold at a loss of around £15 million, having been paid £175,000 per week, and Radamel Falcao was paid £25 million in salary and bonuses for an anonymous season. This wouldn't have been bad if either had produced the goods for Man U, but, unfortunately like so many of today's "stars", they spent more time in the Bentley show room and the tattoo parlour than on the practice field. As de Maria and Falcao only scored four goals each at Man U., it's unlikely that they will score 60 goals in their lifetime! And then to top off a really fabulous transfer window, there was the failed transfer of David De Gea which led to Real Madrid and Man U. spending the last week in an own goal scoring blame game.
Of course, as I've already noted, goals aren't the only way to measure success in a player. But in the absence of any other obvious talent, or contribution, which deeper analysis may eventually uncover should teams decide to investigate; they appear to be the only real measures that we have. And de Maria and Falcao aren't the only duds that Man U, or for that matter any of the Premier League teams, have hiding in their drawer marked "financial disasters." The total haircut on these losers will run into hundreds of millions of pounds. But if we didn't have this type of activity then the poor football agents would probably have to get by on just a few million a year rather than the obscene amounts that they now trouser, for doing almost nothing. But I digress. Let's move on.
Computer says "yes" and "no"

Let's return to North America where in the past few years there has been some game changing activity in the sporting financial landscape. Although there is still some silly money being thrown around, the concept of salary caps and greater financial prudence is beginning to gain currency and acceptance, although probably out of necessity rather than increased common sense or discovery of a social conscience. This has led to a slow, subtle, but seemingly irreversible change in how sports teams rate, evaluate, and ultimately sign and pay for players.
Major League Baseball is where this change has been most keenly felt and where statistics have generated legions of anoraks for many years. The catalyst for this change actually started in the late 70's when Bill James, who had no experience as a writer, but had a huge obsession with baseball, started collecting his own brand of statistics and began publishing his Baseball Abstract. What made his approach radically different was that he took serious issue with many of the statistics that had been historically used to rate players and teams and to demonstrate and value success. It took some time before James's statistics had a measurable effect on the game, and many people, both inside and outside baseball, thought of him as an eccentric and misguided journalist or just a bored number cruncher. That was until Billy Beane became the general manager of the Oakland A's in 1997. Michael Lewis tells the story of Billy, the Oakland As, and his discovery of James' statistical approach, in his excellent book Moneyball. He hits an early and resounding home run in the book when he states that Bill James found that "the statistics were not merely inadequate: they lied. And the lies they told led the people that ran baseball to misjudge their players and mismanage their games."
An intelligent approach to the price of success

The book's main theme is charting the success of the Oakland A's new approach and Billy Beane's role in it. The A's, who, as a smaller market club, similar perhaps to Bournemouth or Watford, simply didn't have the resources of the bigger teams such as the New York Yankees or Boston Red Sox to attract the top stars and newly minted prospects. He tells how Billy Beane used a whole new range of metrics to help the A's to sign players who not only didn't show up on other teams' radar and scouting systems but were thought to be significantly inferior to the highly paid stars and prospects that the other teams were courting. And this wasn't just a one year phenomenon. Oakland has consistently out-performed the richer teams by staggering amounts. One stat that puts into perspective is the amount of money each Major League Baseball team has "paid" for a win. Based on a formula developed by Doug Pappas, a leading authority on baseball finance, over a three year period the A's paid around $500 thousand per win. Compare this with the nearly $3 million that richer teams such as the Baltimore Orioles and Texas Rangers spent, for far less success and far more player aggravation and mediocrity.
A new way of thinking – Powerful combinations lead to hidden valuation

In a nutshell Billy Beane started to rethink baseball and looked for new baseball knowledge. He used a systematic, scientific investigation of the sport to utilize data and drive insight that hadn't traditionally been used to value players. In doing this he uncovered and mined hidden gems of players that might have otherwise been left to languish in lower leagues, or never make it all because of historic talent evaluation prejudices rooted in baseball traditions. He was able to start looking at players in very different ways and to use measures and evaluation, both physical and psychological, in powerful combinations that showed players true worth and made a lasting impact on baseball history. Perhaps if Man U. hadn't lead with their wallet and utilized some of these ideas, they would have never signed Martial, de Maria or Falcao. Recently, that old Dutch master Louis van Gaal, the Man U. manager , no doubt in an attempt to deflect attention from that great deal maker Ed Woodward, stated that neither player fit the club's culture, perhaps because climatically becoming Mancunians wasn't ever on their bucket list. Unfortunately as Louis is a throwback to the old days, similar to a lot of baseball traditionalists, he has failed to grasp the fact that this is something that Man U needed to find out before they signed them. What was needed was a more detailed analysis of individual attitudes, behaviours, cultural backgrounds and other non-football specific traits. Had they done this and identified and recognized some early warning signs, then they would have also passed on a host of their other expensive failures and concentrated on real potential talent who were prepared to do the hard work, and live in Manchester, in order to succeed.
Customer experience lessons from the A's

There are significant parallels between the A's and business today; and how many companies use outdated and irrelevant statistics to delude themselves into thinking they are delivering great service, and that their customers love them. Realistic, forward thinking businesses are developing new approaches to customer experience by rethinking customer engagement and being smarter about what data they use to build and maintain their strategy, and how they use this insight to retain and "sign" new customers. In the early parts of the 21st century many businesses were as profligate as football teams and threw large sums of money at the technology companies that flashed their eyelashes at them. This resulted in businesses opening their kimonos and letting the technology "agents"in to install high priced CRM systems, flashy CTI solutions and other shiny new toys that, like footballers, blew the money but never delivered the goods.
Companies would have been better to have been a disciple of Bill James rather than worshipping at the altar of Hi-tech. His overriding message in his Abstracts was that people like Billy Beane were on the receiving end of a false idea of what makes a successful baseball player; and that if you challenge conventional wisdom you'll find ways to do things much better than they are currently done. This is a seemingly obvious reverse play on the definition of insanity. Organizations that are redefining customer engagement are now implementing that advice without perhaps realizing its genesis and are starting to reduce the inefficiency caused by sloppy data or tired, outdated metrics such as NPS or CSAT. It's not that I have anything particular against either of these, but they both represent a single number metric and, in terms of truly and fairly valuing the experience that each customer has, both are inadequate. Asking a customer whether they would recommend a company to their friends or colleagues (and surely never knowing if they have) and whether they are satisfied seems mildly interesting but far from conclusive in identifying both current company opinions and future decisive actions. And I'm not alone in this view. A recent poll conducted byMarketforce showed that 66% of respondents believed that a combination of metrics will be the most widely used method to value customer engagement and experience in the next 5 years.
Understanding the relationship between customer actions, attitudes, responses and value created will identify what actually makes a difference in customer terms and creates Positive Customer Outcomes (PCO). This is a measure based on a combination of values that I've developed and started to use with customers as an effective and enduring measure of success in individual interactions and over the longer term. As it is far more definitive in both name and value, it also reflects positively on the employee or business process as it's difficult to have a high PCO score without an equally positive employee performance. That in turn can be translated into increased sales, customer retention, employee engagement and other more qualitative metrics that actually mean something and can be measured and analysed for their effect on the overall business. The early baseball statistics innovators realized that each event on the field had an expected run value and contributed to the overall performance of the team. This in turn showed how to account for a players performance by the number of runs scored. But how much each event on the field was worth was much harder to figure out. On drilling deeper, teams found that it contained rich seams of data that could provide the answers that had never previously been recorded or investigated fully and that made a real, lasting and consistent difference to individual and team performance.
Find the real value, and what counts most for customers

Similarly in business, every action has a PCO value and the statistics that you need to consider and combine will change depending on the type of business, the role of the contact centre and/or other interactions across various channels. But they're worth digging for. As an example: rather than just figuring out success based on overall sales volume or individual purchases, we should look deeper. An organization I worked with recently started to take a more in-depth look and went beyond the basics to ask some much more creative and illuminating questions. What is the ratio between store visits, web sessions or phone calls per £ of sales? How many customers does each customer service agent speak to for every £ of revenue? What is the average call length of successful (sale) and unsuccessful (no sale) calls? Does a customer buy more when they call early in the day or later? Does this depend on hold time or how easy it was to get to the right place, or speak to the right person?
These may seem inconsequential, irrelevant or difficult to uncover, but in this world of excessive excitement caused by an unrealistic overdependence on big data, this data already exists, is available and at a low cost because you already own it or can quite easily get it. As Billy Beane discovered, just because nobody else was interested in a certain player didn't mean they weren't valuable. In fact for him, as time went on, and his quirky selections were vindicated, this made them even more potentially valuable
Bringing Data to Life – Turning Insight into Action

Maximizing the value of your insight may seem obvious but it's clear from my own interactions as a customer that very little that I say or do, or how I use products or services, is ever used creatively to deliver a better experience or to achieve a strong PCO. For whatever reason many organizations continue to operate with beliefs and biases, many of which are long held, honestly formed but fatally flawed and operationally inaccurate when used to evaluate performance and determine customer needs and preferences. As the grandfather of customer experience Heraclitus once remarked "The Only Thing That Is Constant Is Change." Billy Beane showed that by continuing to expand his statistical view he found traits and player attributes that everyone else was overlooking. Even when it was clear that the A's were on to something, many in baseball derided it as just luck and continued to believe that baseball statistics were the pure accomplishments of men against other men, or perhaps in business parlance, one company against another. But this was wrong and as Bill James noted "they are accomplishments of men in combination with their circumstances". A subtle, but extremely critical difference.
But innovative journeys into data and insight don't just benefit customers. This can also inform staffing decisions, technology investments, new product introductions and result in huge advances in organizational engagement. They have a waterfall effect and cascade over many parts of the business refreshing, cleansing and bringing fresh new life to help the business grow and prosper. But customers are changing fast and conventional wisdom may have had its place in the sun. Businesses must take a certain leap of faith and start looking in places and finding stats that don't appear to interest others and to turn that data into insights that create rich and contextual customer experiences. Much as we hear about "intangibles" among top athletes, there are additional layers of creativity, innovation and personalization that go beyond just connecting with customers, as there are connecting bat to ball. So don't slow down or stop swinging for the fences.
As Babe Ruth said "Never let the fear of striking out get in your way."
Source: http://www.customerlifeguard.com/2015/09/11/the-babe-dixie-and-billie-the-importance-of-measuring-what-matters/
Publish Date: September 11, 2015 5:00 AM
---

In the constantly evolving world of UK retail, one name that may not be as familiar as others is Costco. Perhaps the clue is found in their full corporate identity, Costco Wholesale Corporation. Their traditional customer base has been small and medium businesses (SMBs) and individual members from specific employment groups. Consequently they may not be as recognizable as the traditional "big four" UK supermarkets and other retailers, but that is likely to change, because they are also unrecognizable from the others for a very good reason. They actually care about their customers, are approachable and responsive and take immediate remedial action when a problem arises. More about that later.
I don't think anybody would question that the retail world has been going through a seismic shift in buying habits for some time and, along with outdated ideas and business strategies, the resulting tsunami has washed away many of the companies that failed to react to the changing times (Comet, Blockbuster, Barratts, JJB Sports) . Clearly the emergence of on-line shopping has had perhaps the biggest impact. But another trend, especially in the UK grocery world, appears to show that a quick flash of the discounter's eyelashes via their low prices is enough lead us into temptation and away from our more traditional supermarket brands.
Despite that, loyalty still seems to have currency in the world of customer experience. At least if you are the recipient of as many webinars/seminar invites, articles and blogs as I am. And as a customer and a customer experience practitioner, I'd like to think that it still has aspirational, reputational and financial value. But as with any other desirable business trait, it must be continually and consistently earned, not just expected without some effort, which is where many companies are failing. In the UK, John Lewis and Waitrose still clearly understand that and continue to lead the way in both customer service and profitability. However, at the other end of the spectrum, we have also seen the inexorable rise in the fortunes of Aldi and Lidl. The biggest noise that you now hear in the market is the squeals from the "big four" supermarkets caught in the squeeze between these two solitudes, and trying to figure out if, and how, they can deliver low cost and decent, if not memorable, service.
But are these two objectives mutually exclusive? As a regular Aldi and Lidl shopper- I've even stopped hiding the shopping in M&S bags- it's obvious that they haven't really scrimped on service. OK, they may not have as many people roaming the stores and a more limited product selection, but their check-out people are generally friendly and personable, their managers available, helpful and responsible, and the shops generally well stocked – even at 6:00 pm (Tesco & Sainsbury's please note). So there is hope.
Now let's get back to Costco. As I also spend quite a bit of time in Canada, this is where I first encountered them. In Canada and the US, they not only support SMBs but also have a loyal (there's that word again) following among individual consumers where Gold Star members can enjoy the same discounts as businesses and can shop both in store and on-line. Individual members are welcome in the UK and as this on-line service is now also available, I decided to sign up to take advantage of special on-line discounts and to get delivery of larger items. To cut to the chase, I encountered a few difficulties with the web-site and couldn't complete the application process, effectively causing a check out failure and no little dissatisfaction.
Now some enlightened companies are using web analytics in real time to spot these problems and offer intervention and resolution via web-chat or other media. This not only solves the problem for the customer but can save the company time and money as well as keeping reputational damage to a minimum. Unfortunately this wasn't in place and my only option was to call Costco customer service. To their credit, Costco offer a toll free 0800 number, unlike many UK based organizations that continue to rip off customers with expensive 084X and 087x numbers for customer service from which they benefit financially. However, this still meant a cost to me in time, and that's still an investment where you can't get any refunds.
As a result I decided to send an email to a senior person at Costco UK detailing my problem. I've found this is mutually beneficial as a way to get resolution and to alert someone in the company that might actually care and address the issue promptly it. It took all of 5 minutes to get a telephone response from Costco. In another 5 minutes, my problem was solved, my on-line account set-up and all done with good humour, and a welcome blend of professionalism, candour and knowledge. There was also a sincere statement (I can tell the difference) of appreciation for raising the issue and a commitment to fixing the problem over the longer term.
So what can we learn from this?
If you are driving more customers to your web-site, and/or expecting them to self-serve, you must monitor, measure and manage what's going on in real time across all of your channels, but especially web transactions. This has cultural, operational and technology elements and all must have a seat at the transformation table as they are inextricably linked and interdependent. As noted, very few companies appear to do this, resulting in disgruntled customers who are forced to go elsewhere, or who must engage in a customer service call to explain the problem, which can be costly to both parties, and hope that the person responding can actually do something about it.
But just knowing about it isn't enough. You must have the right people, with the right attitude and who are equipped with the knowledge, the authority and the ability to provide intervention, resolution and if necessary, compensation. This is why you must

never

outsource customer service, as dealing with uninterested, unempowered, disengaged representatives whose typical response is a lame "I'll make sure I pass it on to the relevant department", simply doesn't cut it (BA, BT and O2 please take note).
You must then let your customer know that you appreciate that they took the time to raise the issue and the steps that you are taking to eliminate the issue in the future – tomorrow will be fine. Many people still don't bother to complain as they believe that nobody will respond or do anything to fix the problem. And quite often they're right. This is often where customer satisfaction surveys also fall down. How many times have you been contacted by the company doing the survey thanking you and letting you know that as a result of your comments, changes have been made? That's what I thought!
But don't just depend on technology to get you out of a tight spot. Encourage, incentivize and reward employees for recognizing and acting autonomously and spontaneously when customers are having problems. Most of us naturally want to help others and come pre-wired with an attitude and a caring side that is ideally suited to achieving that objective. But often organizations want to actively discourage any personal feelings or emotions from creeping into their employees' actions with the result that customer issues are ignored and/or swept under the rug entitled "not my job".
The best companies support purposeful behaviour and enhance their customer engagement by encouraging employees to build on these natural feelings and attitudes and to let them loose on their customers and fellow employees. The benefits of this were amplified in a recent article by Steven Van Belleghem entitled Defining the 'human touch' in the customer relationship. He notes that "Creativity and innovation are uniquely human characteristics. It is smart for companies to allow human creativity to blossom in all phases of the customer relationship. You must allow all your staff to think creatively about improvements that can benefit the customer."
Costco clearly understands the value of this approach and, similar to Zappos, have a public mission statement that states their core values and that actively encourages their employees to do the right thing – for the customer. As with any complaint handled well, they come out the better for it. Yes, price is important, but low cost and great service aren't necessarily strange bedfellows as Costco have shown me by their actions in this matter and through my regular store visits. And it's not just luck. Costco is a responsible and caring employer that has historically paid above average wages, provided generous employee benefits and is consistently ranked among the best places to work in the United States. As a result they have built a "can do" culture and enjoy a high degree of employee engagement, which in turn is reflected in the way they interact with customers.
At Costco, it's not just the price that's right.
Note:
In the interests of disclosure, I should add a small disclaimer to this tome. I am a Costco shareholder, so I obviously want them to do well. But as a reasonably altruistic investor, I want, and expect, them to do well for the right reasons. And they are!
Source: http://www.customerlifeguard.com/2015/04/01/the-price-is-right-but-at-costco-so-is-the-service/
Publish Date: April 1, 2015 5:00 AM
---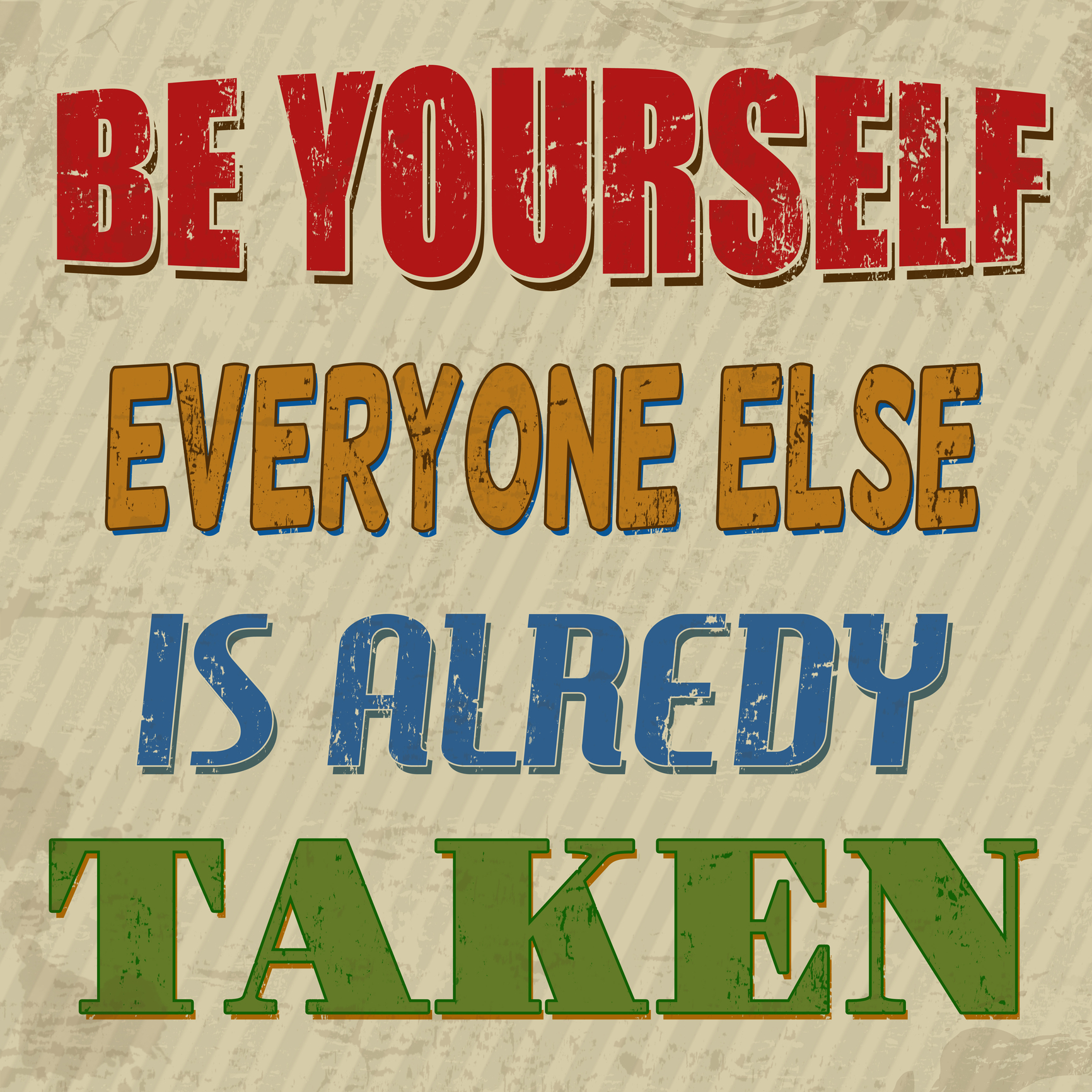 We'd only been in the restaurant about three minutes, but had already had some humorous and warm conversations with three of the staff who immediately made us feel both welcome and pleased that we'd chosen this restaurant in downtown Vancouver. What came through loud and clear was that these people were authentic in both their attitude and desire to make us feel at home, and although this was their "job", they treated us like friends and part of the family. Maybe that isn't that much of a stretch in a restaurant,( well at least not in Canada) but it doesn't always happen as naturally as this. Often, especially when they're reading their list of specials, it can sound robotic and more than a little scripted, especially when it's that special favourite, "Hi, my name is Bruce and I'll be your server today" (sorry if your name is Bruce!)
Proud to Serve – Happy to Help
As I'm quite often in Vancouver and have written about my customer experiences there in past blogs, I've come to expect this level of service. And as this visit coincided with Canada being named #2 for Customer Service in a recent Zendesk poll, I wanted to really see what the magic sauce was and who was cooking it. In an earlier blog entitled Across the Great Divide, I had responded to some positive reviews from some friends who had experienced great customer service in Canada and wondered if they were lucky, or if this was the norm. I suggested that it was the latter and that Pride, Tolerance and Enthusiasm were the key elements that underpinned this. In general most Canadians are proud to serve others, and don't see it as menial or a temporary job between acting gigs. As a result, many Canadian companies have created an environment where employee engagement is a living, breathing organism, participation in decisions is de rigueur and pride in their company shines through and is reflected in their interactions with guests.
Have a Nice Day – We really mean it!
Europeans often mock North Americans' "have a nice day" attitude as disingenuous. But for the most part people in Canada really mean it. In Vancouver they keep it fresh and meaningful with genuine excitement and healthy dose of youthful creativity, open-mindedness and enthusiasm, and nowhere is that more apparent than it its ever-burgeoning food and drink scene. Certainly the hospitality industry in Canada is alive and well, and is the place where many visitors get up close and personal with authentic and memorable customer service experiences.
Be yourself – everyone else is taken
But my latest restaurant visit, the other positive experiences during my trip and the Zendesk survey made me realize that there was something else. Another equally critical element that continually freshens the offering, makes the moment come alive and keeps people coming back for more. This was something that went deeper and wasn't just in the DNA of the people that delivered this great service, it was the DNA! It was the people being allowed to be themselves and consequently providing a more authentic, consistent and memorable customer experience. And this isn't just true for restaurants. Any business that truly cares about customers, and I'm not yet convinced that is all businesses, must allow their front line employees to express their own personalities and act naturally and spontaneously.
Most of us naturally want to help others and come pre-wired with an attitude and a caring side that is ideally suited to achieving that objective. But often organizations want to actively discourage any personal feelings or emotions from creeping into their employees' actions. The best companies enhance their customer engagement by encouraging employees to build on these natural feelings and attitudes and let them loose on their customers, fellow employees and anyone within hugging distance!
I was glad to see that I wasn't alone in my feelings when I read a recent article by Steven Van Belleghem entitled Defining the 'human touch' in the customer relationship. While the article focuses primarily on the difference between human and computer based customer service interactions, Steven's underlying theme looks at three areas in which humans excel. This is their ability to add empathy, creativity and passion to any interaction. He notes that "Creativity and innovation are uniquely human characteristics. It is smart for companies to allow human creativity to blossom in all phases of the customer relationship. You must allow all your staff to think creatively about improvements that can benefit the customer."
I'm sure there will be people who will say there are risks associated with letting people unleash their personalities, creativity or rich and fruity vocabulary on poor unsuspecting customers. The alternative may be to bore your customers with monotone agents who can't deviate from a script, have the personality of a turnip, and force customers into seeking other places to do business. But I'm not talking about thoughtless, knee-jerk or unplanned communications. This is all about giving employees permission to engage with customers on an emotional and personal level. It puts the responsibility for great customer experience back where it belongs; in the hands, or voice, of the people who deliver the service. Let them have the knowledge needed, the trust and freedom to use it wisely, and set them free to execute.
Ditch the scripts – Act Naturally
But this isn't such a revolutionary idea. A recent survey from Software Advice, a website that provides information on customer support software, is a great illustration of the fact that most customers would prefer not to engage with agents who sounded as if they were reading from a script. Their survey – What Customers Really Think About Your Call Center Script, had a lead-off question which really hit the nail on the head when it asked, "Does it improve your call experience when the customer service agent doesn't sound like they're reading from a script?" The response was a resounding 69% who said their customer service experience is improved when the agent doesn't sound like they are reading from a script.
The survey was very enlightening and went on to focus on a number of other strategies. It discovered that using some very basic and very human, unscripted, natural responses such as "please" and "thank you" were vastly more effective in building empathy, consistency and understanding into the interactions. And the reasons for this seems equally simple. When agents say "please" and "thank you," they are not reading those words directly from a script. They're saying them naturally. They fit into the dialog just like they do in normal, everyday conversation, and the inflection and tone of the words is exactly how it should be.
I realize that many organizations have legal and regulatory statements that need to be covered. But I've worked with many organizations who have found innovative and natural ways to introduce these into the conversation and meet their commitment without reducing the customer to tears.
Put the spotlight on talent and let the feelings shine through
Engaged and trusted employees naturally want to help and find it easy to draw on their reserves of empathy & understanding, tune in to their customer and turn up their performance. Forward thinking organizations put the spotlight on these talents and believe that if you can unleash imagination, encourage innovation and build trust based on simple human behaviour and principles, then people will come together in a common purpose – and customers, employees and companies all win.
For those companies that truly understand this and measure success by the daily performance of the people who are the company, the results are clear. Not only are they reputationally and financially more profitable, but their employees achieve greater success and satisfaction in work and life, and are typically less likely to leave and more inclined to establish a career for the longer term.
As Steven Van Belleghem notes "Companies need to realize that in future the human element will be one of their scarcest resources in the customer relationship – and therefore one of the most strategically important. People love other people."
It's only natural!
Source: http://www.customerlifeguard.com/2014/11/04/now-its-personal-just-be-you-the-customers-will-love-it/
Publish Date: November 4, 2014 5:00 AM
---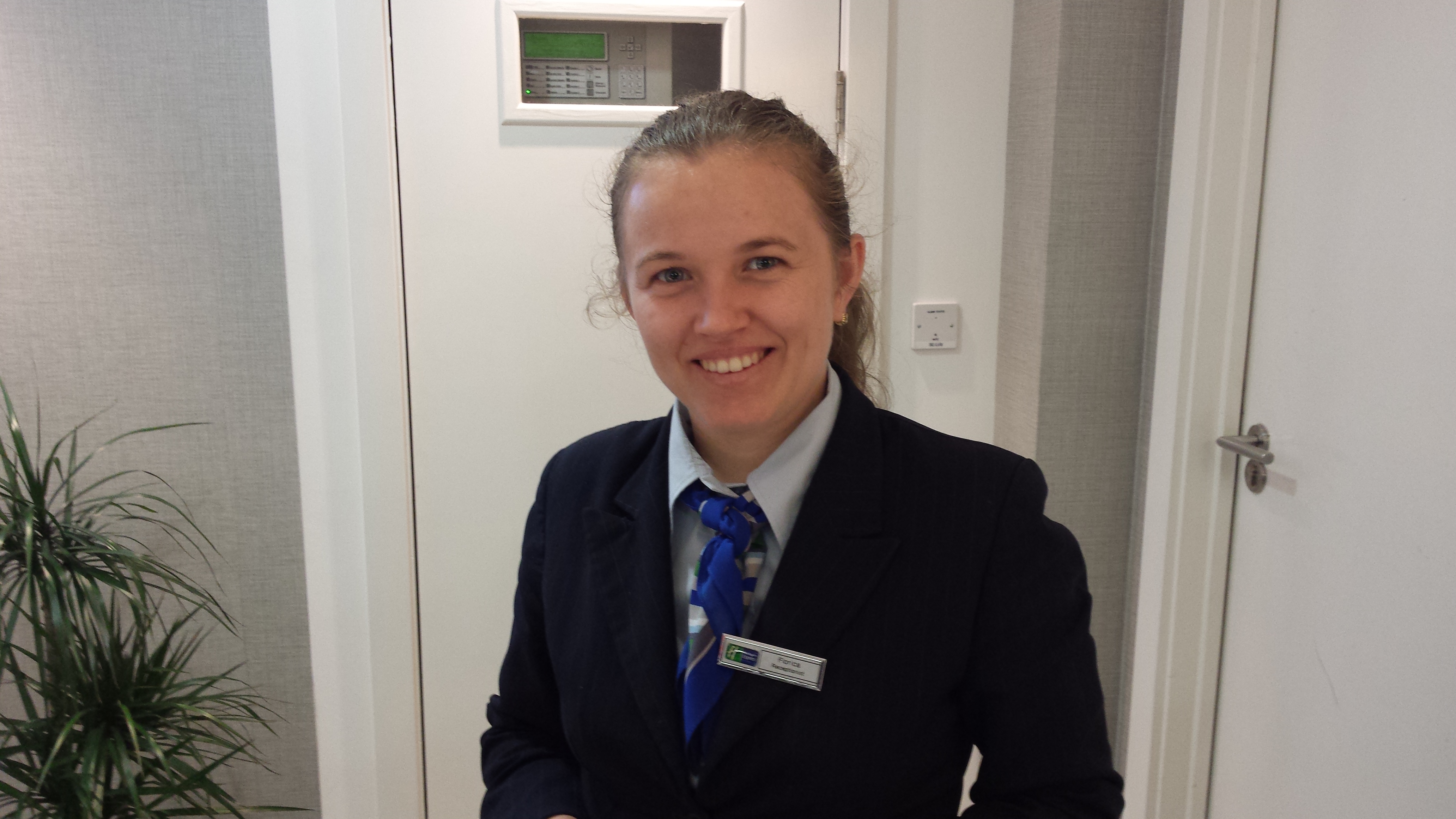 As mobile technology marches on unrelentingly and many device owners appear to be surgically or unnaturally attached to their smartphones and tablets, the concept of Bring Your Own Device (BYOD) has gained significant currency. Briefly stated, BYOD refers to the policy of permitting employees to bring personally owned mobile devices (laptops, tablets, and smart-phones) to their workplace, and to use those devices to access privileged company information and applications. In many cases this also means they can actually do their jobs more effectively, efficiently, and from any location. Although this latter capability is still an anathema to many companies stuck in the seventies, who don't trust their employees, especially when it comes to customer service roles.
It's driving IT crazy – But it has benefits
BYOD is not without its many challenges, including security, compatibility, scalability and capability. In other words, a nightmare for IT departments and HR policy makers. However despite this, it does have its fans and the debate will undoubtedly go on, especially as the new breed of Gen Y, Z, Millenials and Digital Natives start to hit the workforce. A study by IBM says that 82% of employees think that smartphones play a critical role in business. The study also shows benefits of BYOD include increased productivity, employee satisfaction, and cost savings for the company.
BYOA makes more sense – It's cheaper and it comes pre-installed
But for me, a much better idea that comes with similar benefits, that are less costly and is great for all companies regardless of sizes and type is BYOA – Bring Your Own Attitude. And the customer service world where I spend much of my time is a perfect and timely breeding ground for BYOA.
So what is BYOA, and why does it have a place in today's business world? There's no questioning the fact that a great attitude is a fundamental, important and enduring asset for any employee to have in any business. And if you're young, but come pre-wired with a great attitude as many do, then that can overcome lack of experience, company knowledge and other skills that can be learned as you progress. But why doesn't this happen naturally in the world of customer service? Wanting to help others, especially those that clearly are in need of assistance and support, would seem to be a perfectly natural and worthy thing to do. And most of us, when confronted with this situation in a personal circumstance with relatives, friends and even strangers –think the Good Samaritan – don't hesitate to step in.
The times they are a'changin
In recent blogs and articles I've been evangelizing the need to encourage more of this new breed of employees to consider customer service, not just as a stop-gap measure or job between acting gigs, but as a worthwhile, fulfilling career. One of the main reasons for this is that I feel strongly that the nature and future of work is changing – a theme explored in much more detail by Alison Maitland and Peter Thomson in their excellent book Future Work. This looks at how Millenials, Gen Y and Digital Natives are not content with the status quo either as customers or prospective employees, and want change – now. These new employees, with their focus on work-life balance and desire for an experience – not a job – are changing the rules, and the game, for good.
Many have to leave their personality at the door
It's an unfortunate reality that many businesses, especially those with customer service contact centres, actively discourage any personal feelings or emotions from creeping into their employees' activities, primarily because their metrics are company focused and not customer focused. It's as if when they sign in for their shift, they're asked to put their positive and caring attitude in a drawer marked "not to be opened during business hours." Conversely, for those companies that actively encourage and incentivise employees to be themselves and draw on seemingly unlimited reserves of empathy, passion and understanding, the results are clear. Not only are they reputationally and financially more profitable, but their employees achieve greater success and satisfaction in work and life, and are typically less likely to leave and more inclined to establish a career for the longer term.
BYOA is a winning combination and everyone plays a part
But success with BYOA isn't just down to the employee's attitude. It needs a fertile and frequently nourished environment created by businesses and business leaders that see beyond profit at all costs and eschew dumb company policies and procedures. John Lewis, Metro Bank and Autoglass, all of whom I've written about in recent blogs, are living breathing examples of where everyone comes together for the common good and personality and attitude are allowed to thrive and flourish. Another business that consistently provides me with evidence of BYOA in action is the Holiday Inn, South Wimbledon, which is our home away from home when in London. The poster child for BYOA that adorns this article is Florica who frequently greets us when we check in. Along with Sidi, the duty manager and others too numerous to mention, General Manager, Seyda Akbas has served up a great team of aces whose welcoming, friendly, smiling faces are all part of their DNA and not optional extras. But it's not just this part that keeps us coming back. At any one time all of the team chip in to do whatever is necessary, beyond their actual role, to ensure that we have a great guest experience. There's no "not my job, man" here. This is where BYOA can really shine and where doing the right thing for the guest, or customers, just comes naturally.
Another business that I've been fortunate to learn more about, and where they hire for attitude and educate for knowledge, is Screwfix Direct in Yeovil. Their contact centre has just been recognized at the annual South West Contact Centre Awards ceremony in Bristol. They won recognition for contact centre of the year and support person of the year and, as the judges noted, it was evident there is a culture where enthusiasm, willingness, adaptability, along with determination and a high level of competence made the difference. You can't just pick that up at a customer experience conference or on a technology webinar
It should come naturally – But in case it doesn't
Clearly there need to be some boundaries, but, as with many things in life most of us in civilized, polite society know how to interact courteously and respectfully towards our fellow men and women and don't need rules for fundamental, day to day activities. It's often been said that people buy from people and that's never been truer than today. We all crave the human touch, regardless of how many shiny new things technology companies try to convince us that we need. As my friend, fellow human being and customer experience aficionado Maz Iqbal said in a recent blog "the focus is almost exclusively on the technical stuff (metrics, data, analytics, technology, processes) and almost no recognition of the human."
But that doesn't mean that BYOA always comes naturally to every employee or is fully developed or encouraged at every company. And this has inspired me to incorporate many of the great examples of companies that have got it right along with some ideas of my own into a new workshop program called, Bringing your Inner Customer to Life – Unleashing the Power of your Positive Personality
It's designed to help people and companies that are already on the right track, and is part of the Customer Lifeguard Customer Care Academy. This is a new learning initiative aimed at helping companies bring out the best of their best, to inspire, engage and enhance their natural attitude, to tune in to their customer & turn up their performance. We believe that you need to encourage and build on the natural feelings and emotions inherent in us all and get your employees to Bring Your Own Attitude© to work and let it loose on your customers, fellow employees and anyone within hugging distance! Alright we need to be careful with that one. But I think you know what I mean.
But whether we help you or you just let it come naturally, just bring it on and let's see some serious attitude!
Source: http://www.customerlifeguard.com/2014/08/01/forget-byod-byoa-is-coming-to-a-contact-centre-near-you/
Publish Date: August 1, 2014 5:00 AM
---
In a recent blog entit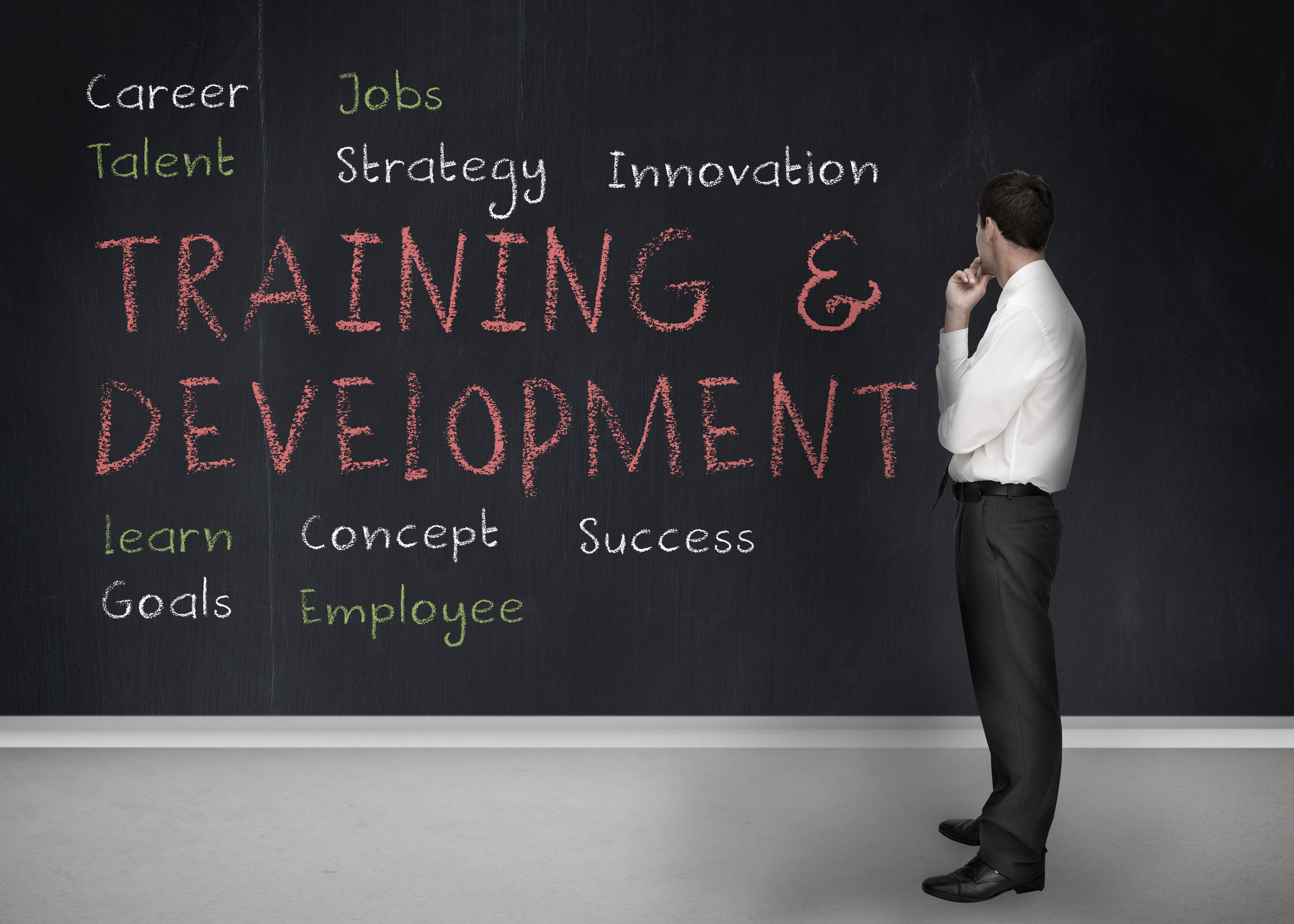 led Customer Service Education – A License to Skill, I spoke about the importance of rethinking, expanding and broadening career preparation for young people. In particular, the need for businesses and academic institutions to do more to equip students with the attitude and skills that is not just fit for today's purpose, but to prepare young people for tomorrow's challenges, regardless of their ultimate role in a company.
This was underlined recently in a speech by David Simmonds, Chief Executive of the Centre for Economic and Social Inclusion, when he spoke at the Catch22 Apprenticeships and Employability awards event in London. In particular he noted that local economies themselves have to mastermind their renaissance. This needs to be a partnership between employers, providers, schools, local enterprise partnerships and the public sector.
I'm pleased to report that in sunny Somerset, one school and local businesses are heeding his advice and are well on the way to making this a reality, and doing it in style.
I was invited to be part of a recent programme called I-Am-Bition at King Arthur's Community School (KACS) in Wincanton, aimed at engaging business and schools together in a common goal to encourage and inspire students to show they have what it takes to make it in the world of business. And boy did they show us!
With strong support from a team of student facilitators, great speakers and motivators such as Dave Thomas and David Hyner, and the staff at the school led by Head Master Chris Beech, they clearly demonstrated creativity, knowledge and a passion for success that is all too rarely found in many businesses today.
Over a three day period their task was to learn to work together in a team, and to develop and present creative ideas based on challenges set by the businesses supporting the programme. It kicked off with the teams attending a mini-convention/trade show of local businesses including ALS, EDF, Dairy Crest, Somerset Skills and Learning, and the Customer Lifeguard. Their goal was to use that time to speak with the company representatives to learn as much as they could, then follow that up with additional research in order to effectively become that business in their own trade show and convention.
Source: http://www.customerlifeguard.com/2014/07/30/the-kids-are-alright-ambition-is-alive-and-thriving-in-somerset/
Publish Date: July 30, 2014 5:00 AM
---
The Road to a Brighter Future isn't a Dead-end Street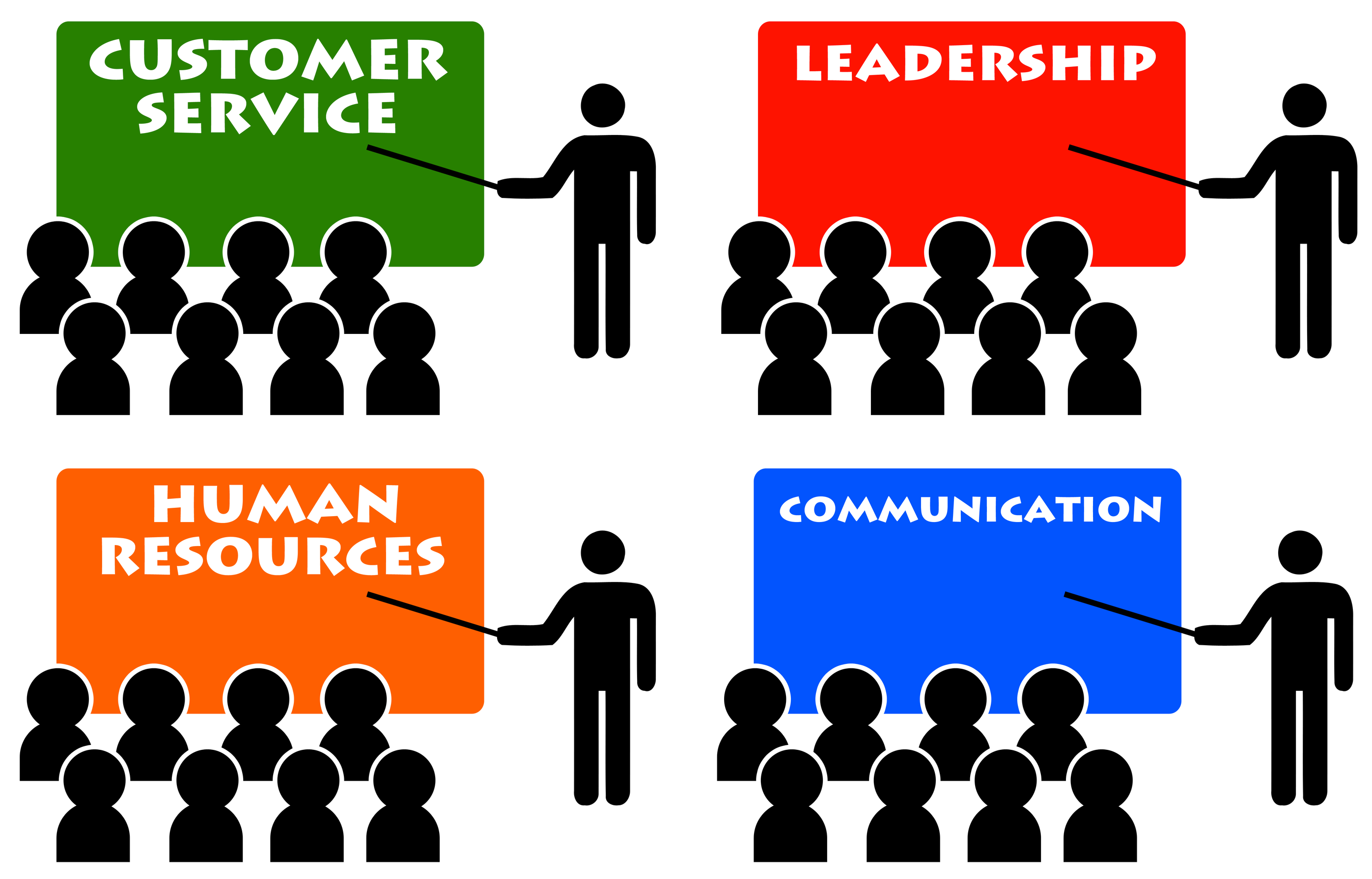 The despair was etched across Gavin's face. His trembling handshake and hunched shoulders conveyed a very real sense of low esteem, dejection and hopelessness. We met at a student job fair last year where I was speaking to various colleges and businesses about job opportunities and education for young people in the customer service industry. Gavin told me that he had left school less than 9 months ago and since then had had four jobs, three of them in call centres that had all ended in tears – at least for him, and perhaps for the companies involved as well.
Once I looked beyond his sad demeanour, I found a bright, intelligent, articulate young man that belied his eighteen years. He had done well in school and had the academic and family support to allow him to consider university. But with two older brothers who were still looking for meaningful employment after graduation, he saw no future there and decided to try to fast track himself to a sustainable career.
During his school days Gavin worked part time at a fast food joint, and while the pay was small and his treatment by the management small-minded, he found that he actually liked meeting people and "serving and helping "customers. So while he didn't want to go back to flipping hamburgers, he looked for other customer service opportunities. As he lived in an area where there were a number of call centres, he was able to make the right connections and was quickly offered a job, as his obvious personal and academic attributes made him stand out. He was pleased and initially excited to hear that there were "significant opportunities" for advancement for people with the right skills and attitude.
But it didn't turn out as he had hoped. While it wasn't the modern sweat shop that many feel today's call centres have become, he wasn't mistreated, other than being poorly paid. But it was mind numbingly boring and the unchanging routine, constant monitoring and attitude of frequently rude and impatient callers was demotivating and demoralizing and eventually wore him down.
So after 3 months Gavin decided enough was enough and moved on. This time he thought he'd try the hospitality business. He found a job in local hotel that was part of an international brand and that seemed to have the promise of career advancement. Unfortunately the only movement was from the night shift to the day shift, and once again he decided that he needed to have an early check out.
Two more call centre jobs followed, but the pattern was pretty much the same. And while some may think he should have persevered, he told me that he saw what happened to the personalities, spirit and ambition of others in the call centres once they reached the point of no return and stayed on. He just saw a lifetime of soul destroying drudgery and mere subsistence, not a vibrant and rewarding career.
Training for a week or education for life?
One disquieting theme that ran through his story was about the quality of education and training that was provided, as well as the attitude of the company to signs of intelligent life in its workforce. While he did receive some basic training in the functional side of each of his roles, there was no real sense that he was being prepared for a broader role in the business or that his attitude and innovative ideas were recognized and appreciated. In one of his jobs he made a few observations and suggestions about possible ways to improve the service, but his line manager made it was clear that keeping his head down, following scripts, meeting internal metrics and completing calls as quickly as possible were the only things he needed to worry about.
This just served to make him even more frustrated and dejected, especially as he could see that in many cases customers weren't being intentionally unpleasant nor had unrealistic demands. They just wanted the company to do the right thing for them. But as Gavin found out, many call centres have high turnover rates, due in part to difficult working conditions brought on by dumb policies and procedures and unrealistic metrics forced on them by unsympathetic management teams, driven only by the mantra of "adding shareholder value." (This is why so many of the employees that he met and influenced his decisions are actively disengaged and do more harm than good in their jobs.)
Is there a place for today's Good Samaritan?
Wanting to help others, especially those that clearly are in need of assistance and support, would seem to be a perfectly natural and honourable thing to do. And most of us, when confronted with this situation in a personal circumstance with relatives, friends and even strangers –think the Good Samaritan – don't hesitate to step in. However, fewer people seem to want to do this as a "job" or consider it a worthwhile career. This is especially true in the customer service industry where, with few exceptions, most people see roles in call centres, shops and other customer facing environments as a stop gap to be endured, not celebrated. It's an unfortunate reality that many businesses, and not just call centres, actively discourage any personal feelings or emotions creeping into their employees' activities. It's as if when they sign in for their shift, they're asked to put their positive and caring attitude in a drawer marked "not to be opened during business hours." Consequently many business people think that there's little value in investing too much time or money in education, at least for these types of roles. This leaves customers and employees short changed and businesses missing a great opportunity to develop and strengthen their workforce and reduce attrition.
The times they are a'changin
But as with many things the world is changing: the peasants are revolting. We have perfect storm brewing made up of many different elements.
Customers are mad as hell and, with rising expectations and the power shift that social media has given them, have a new, loud and unforgiving voice.
Millenials, Gen Y and Digital Natives are not content with the status quo either as customers or prospective employees, and want change – now.
Today's employees, with their focus on work-life balance and desire for an experience – not a job – are changing the rules, and the game, for good.
Technology companies are desperate to sell more multi-channel/omni-channel solutions that actually help people and are seeking the catalyst to make that happen.
Companies realizing that they need to up their customer service game, but not sure how and when to do it.
Governments at all levels under increasing pressure from all sides to fix the problem of youth & other unemployment and improve general living standards.
So how can we address these myriad issues along with some of the social and economic challenges that we're facing, and create a positive employment environment for the future?
Committed customer service people do make a difference
To me the answer is clear. Encouraging, inspiring and supporting young people to consider customer service as a socially valuable, personally rewarding and sustainable career has multiple benefits that extend beyond the boon of occupation and the enhanced economic health of the community and the country.
Many of us probably started our working life, even if just a temporary summer job, by being a waiter, working in a shop, a hotel, or some other similar service role. Historically and functionally, these jobs are considered entry level positions that take little or no training or experience. I started my working life at 16, making toast and sweeping floors (but not at the same time) in a large urban hotel, which while challenging at the time, provided me with a unique insight into the inner workings and value of a role in the hospitality industry.
As Gavin found in his limited job experience, the idea of these types of jobs being dead end, gap fillers or something to do between acting gigs is perpetuated by the low pay, lack of respect and paucity of opportunity that is usually associated with them. Many organizations, and often the public, exacerbate this by their attitude to, and treatment of, the people who perform these jobs. So it's no surprise that young people don't even think about this as a solution to finding lasting work or a career.
Although not as bad as some European countries, youth unemployment in the UK is high at 19% (but is showing some signs of dropping). One reason for this might be the increased focus on and growing trend toward apprenticeships. But these apprenticeships are mainly in manufacturing and engineering. Consequently the words apprenticeship and customer service are rarely used in the same sentence. That needs to change.
But are apprenticeships the answer?
There are people who believe that UK apprenticeship schemes are not working. A recent article in the Guardian entitled 'Dead end' apprenticeships are failing to help young people find lasting work, based on a report by Dr Martin Allen and Professor Patrick Ainley from the University of Greenwich, strongly suggested that "apprenticeships are failing to help young people find work and improve their skills." They went on to state that "With 80% of the population already qualified at this level, including most school leavers, it's questionable whether apprenticeships are helping to upskill the workforce and make the economy more competitive."
The report compared UK results and approaches to that of Germany, where 90% of apprentices secure employment by the end of the scheme and where, as Allen noted, apprenticeships give people a licence to practise. "Rather than our ad hoc system that depends on an individual employer, we need to provide apprentices with transferable skills that they can take elsewhere."
To me this last sentence contains the critical statement of intent that makes the potential for a different approach to customer service education so much more compelling and measurably valuable for long-lasting career development than many other "skills" based apprenticeships. The business knowledge, can-do attitude and emotional commitment, along with fundamental interpersonal skills, that need to be integral elements of a complete customer service education program are what separate this approach and provide the "transferable skills" and a licence to practice, that Allen highlights and values in the report.
Personal customer experience is the new differentiator
Business is changing fast. There is now an increasing focus on customer service, and its big brother customer experience that shows them as significant, important and measurable differentiators in an increasingly commoditized world.
Technology advancements, the rise and influence of social media and the ubiquity of digital and mobile devices, are having a pronounced effect on how we interact with companies. However, many businesses are beginning to realize that the latest shiny new toy is not the silver bullet that many technology companies claim it to be. Many believe that old fashioned, honest and accessible human contact is the more welcoming, connective, emotional, cord that ties together successful customer interactions, increased loyalty and moral and financial profitability. This human connection can be at the end of the phone, the other side of a web-chat, email or SMS exchange. It's also in the guise of a developer of a web-site, IVR or other digital system that realizes that a real person will be actually using it and puts the human touch into the design and the user experience.
Despite the unrelenting rise in digital interactions and self-service activities, this continuing need for the personal touch was confirmed in a recent survey by B-Conversational that revealed that 78% of respondents expected to find a phone number on the home page of a web-site, and 73% love to speak to real people and want to access human beings even when the digital channels are working perfectly.
As a result businesses that want to thrive and survive are realizing how important it is to attract, acquire and retain talented and career minded young people. Whether you call them Millenials, Digital Natives or Gen Y, they all come pre-wired with tech savvy capabilities, inquiring minds and a desire to make a difference, and can bring innovation, enthusiasm and a positive attitude that can flourish in this new reality.
But where are these opportunities, the organizations, and as importantly, the incentives this new generation needs to encourage and stimulate them to consider a career in a role with increasingly bad vibes. Customer service, and in particular call centres are is still seen through a lens of negativity and poor experiences from the customer side, and just this side of sweat shop hell from the employee's side,(Just watch The Call Centre on BBC TV). Recent surveys, and no shortage of our own anecdotal evidence, continue to show customer service in the UK getting worse, or at best staying the same. Despite this the new flagship of customer experience is finding it surprisingly difficult to secure a permanent berth or safe harbour with many companies.
Learning from the best and moving the goal posts
The companies that make customer centricity their defining mantra have succeeded not only financially but also organizationally and reputationally. They do this by treating people with respect, actively recognizing their contributions and providing new opportunities for both personal growth and job satisfaction. This in turn develops engaged and committed employees who are the lifeblood of their organizations. Among the most recognized poster children for great customer experience, and strong and consistent employee engagement, are John Lewis, Metro Bank, Autoglass, Plantronics and Screwfix. Other companies need to learn from their successes and best practices.
But the concept of work and the new breed's attitudes to it are also changing rapidly. Many people think that the new workforce entrants are lazy, uninspired, demotivated and don't want a job. In some ways they're right. They don't want a job as we know it today, or have known it in the past. They want more. They want to make a difference. They want to use their creative, innovative and technically aware and caring personalities to enjoy what they doing, to demonstrate that in an emotional way and to be able to do that wherever they are, in Starbucks, at home and not necessarily chained to a desk or stuck in an office.
It's also an ideal time for all these bright young things to showcase their technological wizardry and finally bring many of the laggard companies out of the Luddite closet. While I've already stated my view that technology isn't the natural starting point to fix customer service issues, it is a strong and necessary enabler once the fundamental principles and the best people and innovative practices are in place.
Making it work – The roadmap for success
So how do we pull all these pieces to together to help us weather this storm and find the pot of gold at the end of the rainbow? It will take a collaborative effort on the part of business, the educational community, government, and the unlimited talents and unfettered desire of our youth.
Firstly, it's vital that the idea of apprenticeships, or internships, is extended beyond skilled trades and professions to incorporate sales and customer service roles. Whether this is led by government, colleges or industry, it must happen and soon.
Then we need to get business and educational bodies together to create the types of apprenticeships and intern programs that go beyond basic customer service courses and provide a broader, more comprehensive business education that not only meets today's needs but prepares young people for tomorrow's challenges, regardless of their ultimate role in the company.
We need to help businesses and especially HR departments, understand that in our competitive, social media-driven marketplace, customer experience is not just important, it's imperative. Qualified professionals who can help businesses sustain customer loyalty are in high demand and need to be incentivised appropriately.
Academic institutions can and must do more to equip students with education and growth in a meaningful way for both them and the organisations they may join.
In the US, The National Association of Colleges and Employers (NACE) and a consortium of organizations on workforce readiness, recently published surveys on what employers seek in university graduates. The results suggest that students need to hone their skills in:
Communication
Leadership
Professionalism
Teamwork/collaboration
Problem solving and critical thinking
All of these have obvious benefits in any endeavour, but are of particular and long-lasting value in a customer service environment.
Business can help that by investing more time and energy with schools and let Millenials know that their work matters. (As an example, a Bentley intern in a major company loved her summer job because once a week she would visit other departments that used her work. She ultimately learned the impact of her work on the company's ability to serve its customers, which allowed her to feel valued.)
We clearly need to instil optimism and resilience into our young people and show them while there will be challenging experiences (and many customers do have unrealistic expectations), that engaged and emotionally connected customer service people in leading companies make a real difference. Providing opportunities for them to learn and grow with enthusiastic mentoring, cross-functional company experience and emotionally connecting customer interaction skills can do much to achieve that.
So it's not a short list and in many ways, they're not necessarily new ideas, especially when it comes to the role of the employer. In the nineteenth century the best companies played a communal role in their local area. These companies were characterized as those that truly cared for their employees and their spiritual and physical well-being, and provided more than just a job but hope for a brighter future.
Hire for attitude – Train for Skill
The businesses that I noted earlier continue that community tradition and are changing organizational culture by creating a flexible, employee centric approach that is based on real career opportunities, mutual respect and a healthy work-life balance. This approach encourages young people to enter into a very different "contract" and to be able to work in an environment and industry that motivates, inspires and rewards them in more than just financial terms.
These forward-thinking companies are embracing apprenticeships as a way of introducing bright, young new talent into sales and customer service roles. Johnston Press is one example of an organisation that is actively using this method of staffing for their telesales operation. Their focus is not on the skills or training the young people have, but on their attitude and levels of commitment.
They have partnered with the Working Knowledge Academy of Sales to ensure the right young people are given real educational rigour around their training to help them deliver from day one on the phones. By giving them the skills they need to do the job before they start, the Academy has had a considerable impact by helping the young people build confidence in the work-place and see positive results quickly.
Johnston Press also recognises the need to coach their new starters. All apprentices have a mentor and are coached regularly and given development plans beyond their apprenticeship. They are viewed as an "investment" and are given the support they need to succeed. This approach is bearing fruit; the apprentices are delivering against targets and, as importantly, have the right attitude towards selling on the telephone which they genuinely see as a career, not just a stop-gap job.
This is powerful stuff that requires a shift in attitude and mind-set as well a leap of faith from all sides. But most importantly, it also reflects many of the positive aspects and ideas contained in the Allen-Ainley report and that are essential for creating real, secure employment opportunities. Especially as it relates to transferrable skills and the concept of a licence to practice. And it really is worth the effort – just ask Gavin.
I bumped into him again recently and he had just completed a 12 week sales training apprenticeship and was now well into his first year as a sales advisor with a technology company. He told me that this was the first company that treated him as an individual and not only brought out the best of his personal and other skills, but actively encouraged him to share his ideas and infectious enthusiasm with others in different parts of the business. His attitude has changed completely. The apprenticeship program and the support and encouragement of the company has truly opened the door to personal growth, career fulfilment and recognition as a valued and important contributor to his company's fortunes.
To me the best part of his experience, and framing the the bigger picture, is that we all learn and we all win. Employers get better trained, more engaged and productive employees. Customers are well treated and happier through interacting with people that really care and are empowered to make a difference. This should lead to a more successful and profitable business and better prospects for all. Even governments might come out of this looking good. What a turnaround that would be!
This is not just a nice, fluffy idea or government boondoggle. It's critical to long term business success, individual well-being and social growth. If we get this right we can create a brighter future and a lifetime of opportunity for generations to come. However, it won't be a smooth ride. For many organizations and senior leaders it will require a shift in culture, attitude and mind-set. But the destination is full of promise and definitely worth the trip.
Source: http://www.customerlifeguard.com/2014/07/15/customer-service-education-a-license-to-skill/
Publish Date: July 15, 2014 5:00 AM
---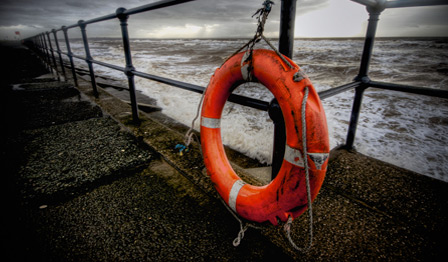 The original three Rs can trace their start in life as a reference to the importance of a strong educational foundation: Reading, Riting and Rithmetic. Depending on which account you believe, they appear to date back to the early nineteenth century and, despite appearances to the contrary, I wasn't present at their birth. Since then, this trifecta model has demonstrated its enduring legacy and strength, both in alliteration and as a linguistic device, to develop similar strong foundational concepts in formal education, personal development and, more latterly, business.
As I had recently followed this well-trodden path with my white paper on the Four Principles of Customer Experience: Culture, Commitment, Communication, Community, the Four Cs, I've moved along rapidly, and as a result of a recent great customer experience, I'm now up to my R's in alliteration and game changing concepts.
I recently decided not to take a bite of the big Apple revolution and placed my faith in various Samsung devices, which included mobile phones, tablets and TVs. As with any new technology adventure, I've had a few growing pains and finally decided, against all male instincts, to seek help from Samsung support. I won't go into details here, but the early signs weren't good and I sent a strongly worded email, though still within the bounds of common decency, to Samsung's UK support team. Based on my experiences with other tech company support operations, my expectations were pretty low. But I hadn't reckoned on getting a call from Paddy in Newry – has a nice ring doesn't it?
Paddy, who is a team leader with Samsung's support team – and it's clear why – called me within 4 hours of my most recent and frantic email. And here, with the benefit of the new three Rs, is how it went.
1. Recognition
The first thing that Paddy did was to recognize how this had affected me and to offer his apologies, not only for the problems I was having with my devices, but also for the difficulties I was having with support and the time that this cost me. The way that Paddy handled this, his words, the empathy they contained, his inflection, his whole approach, convinced me he was sincere. This is critical to getting the customer rescue exercise off on the right foot. Very often when things go wrong, especially with train companies, mobile phone providers and banks, you usually get the lame and insincere, corporately crafted "we apologize for any inconvenience caused", which has a much feeling as a frozen moose on a Canadian prairie in winter. While I recognize that in this increasingly litigious era, companies are scared to death of admitting anything beyond rank and serial number, it's refreshing and organizationally positive to get an honest and sincere apology when things go south.

2. Recovery
Then he went to work on the recovery phase. We went through the issues, slowly, carefully and in a detailed, yet not in a patronizing or condescending way. This wasn't just about fixing the problems. He made sure that I understood what was causing the problems and how to ensure that they didn't reoccur. He listened. More importantly, he heard what I said. He gave me time to respond and at all times gave me the feeling that this was as important to him to find a resolution as was to me. Clearly archaic and dumb contact centre metrics such as average handle time (AHT), don't get a look in here. But, as a result of this encounter, more important customer experience metrics such as Net Promoter Score (NPS), will tell the true story.Once again, without being sycophantic, he apologized for the problems and made me feel glad that I'd made this contact. Contrast this with the experience I had the previous day with my mobile phone provider, where the service advisor, spoke over me, never heard, or listened to my real issue and left me even more frustrated than when I had started the call.
3. Renewal
As many of us recognize, recovering from a difficult customer situation or complaint can provide one of the best opportunities to build a meaningful, mutually profitable, long term relationship. And renewal of trust and faith in an organization is probably the most critical and difficult area of the whole customer rescue process. Because at this point, as with any recovery process, whether in our personal or business lives, we need a strong, emotional and compelling reason to stay where we are and/or to continue to use a product or service. The alternatives are to make more drastic, time consuming and potentially costly decisions, and to seek solace elsewhere.
But by now we were well on the journey to renewal. Paddy had recognized and addressed my concerns, recovered the situation and now the power and resilience that human kindness and a strong emotional connection can bring, completed the process. Seems over the top? Not at all, because how else will that happen? As my fellow Canadian Joel Bakan asserts in his book The Corporation, corporations are by their nature sociopathic, effectively having the legal rights of an individual, but with no social conscience. The corporation has a legally defined mandate to relentlessly pursue—without exception—its own self-interest regardless of the often harmful consequences it might cause to others. While this may seem unfair, especially to organizations like Samsung that do appear to care, it's often left to people such as Paddy to pick up the pieces when corporate objectives and personal expectations collide so spectacularly. Which he did expertly, with skill, care and compassion.
In the context of a great customer experience, I'm sure you could find room for some other R's; Retention, Referral and Relief. All of which should be evident in this blog, and via the messages of praise that I sent via Twitter, Facebook, and to Samsung directly. But in keeping with my general customer experience philosophy, let's keep this simple. If you follow this three step customer rescue plan you'll be less likely to lose your customers or to be up to your Rs in alligators.
Source: http://www.customerlifeguard.com/2014/03/27/get-your-rs-in-gear-and-start-rescuing-customers/
Publish Date: March 27, 2014 5:00 AM