Plugging the Capability Gap - The Telemarketing Company - ContactCenterWorld.com Blog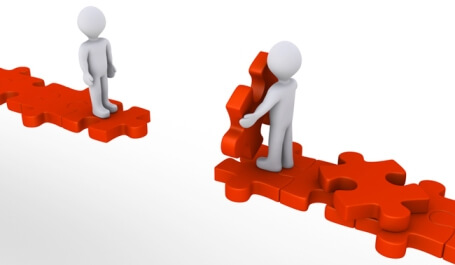 No one can deny that the sales and marketing sphere is currently undergoing one of the biggest overhauls since the popularisation of the printing press. The internet age is not only upon us, it's in our pockets and wallets. Things could not be more different. Businesses are able to conduct their own research into products, read regularly updated reviews across a bewildering myriad of sites and converse with end users on a global scale. The game has truly changed.
Tim Newman, Telemarketing Specialist
A recently published report, 'State of Sales' gives us an intriguing insight into the current milieu. The report is the first of its kind and comes at a rather timely juncture. What, indeed, is the state of the sales sector these days?
The makers of the report asked more than 1,400 sales and marketing professionals to rate various areas within the sales and marketing process in terms of importance. With the number of channels and complexity of the sales journey, the report aimed to identify the key factors driving sales and marketing success.
The responses were as you might expect quite revealing. Sales and marketing professionals across the board consistently rated generating quality leads, identifying key contacts and decision makers, lead volumes, and the need for robust lead qualification as very important. However, the report also identified a yawning gap when those surveyed were asked to rate their company's own capabilities in those same areas.
One topic that reared up, time and time again, was the importance of generating quality leads. In total, 89% of respondents rated it as important or very important. I suppose, in many ways, we didn't need the questionnaire to tell us that, after all, you can chase down low quality leads 24 hours a day without getting a single bite. You might have a prospect's address, phone number and waist measurement, but if he doesn't fit your profile or have an interest, you may as well stay in bed.
What is more interesting is the gap that opens up between the acknowledged importance of receiving quality leads, and the level at which these leads actually appear. Despite everyone's reported reliance on quality leads, many of the sales professionals lamented their own company's failure to perform this function successfully.
The three biggest challenges facing sales teams were reported as follows: increasing the number of deals (33% of respondents), generating more leads (29%) and generating better leads (26%).
So what's the problem? Well, it was generally agreed that out of date data was one of the key issues faced by sales teams. Old, unreliable information puts you on the back foot and significantly lessens your chances of success.
On the other side of the coin, identifying decision makers within companies in the correct sectors gives a sales team a significant advantage.
Value was also placed on using the latest technology, having intelligence regarding a prospect's budget size, harnessing external data and keeping it maintained. These factors have clear and obvious benefits to any company looking to win in the sales arena.
I suppose, the problem lies in having an infrastructure in place that can cater for all of these needs and be entirely responsive at the push of a button, without breaking the bank.
Perhaps surprisingly, especially if you work in my sector were the 69% of responding companies who manage lead generation in-house. This statistic is perhaps more stark when you consider how dissatisfied overall sales are with the quality of leads they receive. Delivering quality leads and the other key things that are important to sales is a function that could perhaps be better performed more effectively and successfully by a specialist telemarketing firm.
The reason increasing numbers of businesses employ external telemarketing agencies to generate sales leads, is that those desirable factors highlighted are all catered for, without needing to invest heavily in a data cleanse, new staff and a technology refresh.
Telemarketing companies source and purge data as a matter of course. Using state of the art customer management systems, hundreds or thousands of potential prospects can be contacted daily; we do the leg work, if you will.
Telemarketing agents are trained, not only to gauge interest, but also to assess the prospect's access to budget, general sector information and the company's future plans.
Telemarketing plugs the capability gap. We manage the technology, the data and the research. We pass over fully qualified, warm leads. This frees up the sales team to get on with selling because each lead that comes over is already qualified. Finally, the sales team can stop worrying about Mr Smith's waist size and concentrate on their targets.
Source: http://www.ttmc.co.uk/en-gb/knowledge-bank/2016/2/9/plugging-the-capability-gap/
Publish Date: February 9, 2016 5:00 AM
---
PREMIUM

ConceptCall
(VIEW OUR PAGE)

Аутсорсинговый контакт-центр ConceptCall| КонцептКолл специализируется на исходящем и входящем телемаркетинге: мы предоставляем услуги по осуществлению холодных звонков и продажи по телефону, проводим...

(view more)

PREMIUM

Future Gen International Pte Ltd
(VIEW OUR PAGE)

Outsourcing provider of English Call Centre services, Audio Transcriptions, Big Data ETL (Extract, Transform, Load) , Big Data Visualization, Big Data Predictive Model Generation

PREMIUM

CTI Software
(VIEW OUR PAGE)

CTI Software is the creator of custom application called Davos, which complements the telephone client solutions with intelligent features such as automated call attendant, call recording and archivin...

(view more)
---

View more from
The Telemarketing Company
Recent Blog Posts:
| | |
| --- | --- |
| PPI Claims Deadline – the end to nuisance calls, or a new plague? | October 31, 2017 5:00 AM |
| A two-way street: what makes a good client/agency relationship? | September 19, 2017 5:00 AM |
| Is the Customer really In Control? And if they're not, who might be? | May 5, 2017 5:00 AM |
| Looking for your perfect (Telemarketing) match? | February 10, 2017 5:00 AM |
| 10 Fundamental Rules for Creating Effective Customer Surveys | January 12, 2017 5:00 AM |
| Infographic: The Top 10 Reasons Your Leads Aren't Converting | January 4, 2017 5:00 AM |
| B2B Lead Generation: Part 2 - 8 tips for email marketing success | September 19, 2016 5:00 AM |
| Just one more thing | September 9, 2016 5:00 AM |
| Post Brexit-winter is coming...why you need to take a long hard look at your own sales appointment team | August 22, 2016 5:00 AM |
| 'Must Have' Propositions - What are the essential attributes of a successful telemarketing proposition? | August 18, 2016 5:00 AM |