The True Value of a Telemarketing Pilot - The Telemarketing Company - ContactCenterWorld.com Blog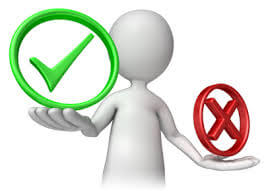 For the seasoned marketer telemarketing may be just one of the many channels they use to generate, qualify or convert business leads. For some, the decision to engage with a specialised telemarketing agency to perform the campaign is a no-brainer. For new campaigns however, where outcomes or performance may be unpredictable, both the agency and the marketer will inevitably regard the engagement as more of a test, or proof of concept.
For a client, particularly if they have selected to work with a new agency, the early stages of the campaign may feel unnerving: a necessary but unwanted period in which they are testing both their perceptions of the agency, as well as the performance of the campaign. It goes without saying, that from the agency perspective, the early stages of any campaign are also a step into the unknown. Albeit a step that with the right data and insight can be a fantastic opportunity to gather and examine the performance data captured throughout a campaign, to truly test all of the assumptions about the campaign.
During this phase, the biggest challenge to the relationship between agency and client can often be misconceptions around the true value of the pilot. For the agency, the key to unlocking the potential of a well performing telemarketing campaign in these early stages is the creation of a solid pipeline. And, as long as communication remains honest and transparent between agency and client during this phase, good foundations can be built.
As we know this can be a time of great uncertainty for a client, we asked our data analysts to see what they could extract in terms of trends to help illustrate how and why a pilot is so important. The team analysed average weekly performance across 15 recent telemarketing campaigns across a range of sectors and propositions to see how performance typically changes over time during the pilot stage of a telemarketing campaign. For consistency, all of the campaigns had over 1,000 prospect records, involved calling into relatively cold data and were run without any breaks between calling weeks.
To see the illustrated graph and find out more about their findings, and understand the true value of a telemarketing pilot click to read our Insider Perspective report.
Source: http://www.ttmc.co.uk/en-gb/knowledge-bank/2016/2/25/the-true-value-of-a-telemarketing-pilot/
Publish Date: February 25, 2016 5:00 AM
---
PREMIUM

HigherGround, Inc.
(VIEW OUR PAGE)

HigherGround develops data collection, information storage, and interaction analytics solutions that easily transform data into actionable intelligence, enabling operational optimization, enhanced per...

(view more)

PREMIUM

ConceptCall
(VIEW OUR PAGE)

Аутсорсинговый контакт-центр ConceptCall| КонцептКолл специализируется на исходящем и входящем телемаркетинге: мы предоставляем услуги по осуществлению холодных звонков и продажи по телефону, проводим...

(view more)

PREMIUM

Avizent Ltd
(VIEW OUR PAGE)

Advanced AI technology and Natural Language Processing delivered to clients in the Cloud that harnesses both voice and digital conversations. The focus is on building an environment where intelligent ...

(view more)
---

View more from
The Telemarketing Company
Recent Blog Posts:
| | |
| --- | --- |
| PPI Claims Deadline – the end to nuisance calls, or a new plague? | October 31, 2017 5:00 AM |
| A two-way street: what makes a good client/agency relationship? | September 19, 2017 5:00 AM |
| Is the Customer really In Control? And if they're not, who might be? | May 5, 2017 5:00 AM |
| Looking for your perfect (Telemarketing) match? | February 10, 2017 5:00 AM |
| 10 Fundamental Rules for Creating Effective Customer Surveys | January 12, 2017 5:00 AM |
| Infographic: The Top 10 Reasons Your Leads Aren't Converting | January 4, 2017 5:00 AM |
| B2B Lead Generation: Part 2 - 8 tips for email marketing success | September 19, 2016 5:00 AM |
| Just one more thing | September 9, 2016 5:00 AM |
| Post Brexit-winter is coming...why you need to take a long hard look at your own sales appointment team | August 22, 2016 5:00 AM |
| 'Must Have' Propositions - What are the essential attributes of a successful telemarketing proposition? | August 18, 2016 5:00 AM |