Is Your Business Leaking Valuable Prospects? - Verbatim Call Centres - ContactCenterWorld.com Blog
There's no question that being a small business owner is seriously hard work! Apart from the day-to-day challenge of managing everything, there's the constant need to drive more customers into your business.
Yep, that makes sense. However, most business owners are missing the bleeding obvious. Are you one of them?
As you know, the business world is in a constant state of evolution. With each new technology comes a new fancy method of marketing. As entrepreneurs, most of us are attracted to fresh ways to attract customers, and therefore we struggle with shiny object syndrome.
With conventional marketing, you have local PR, direct mail, leaflet drops and your website. There's also the newer aspects of email marketing, marketing funnels, Facebook Ads, Twitter Ads, Linked In Ads, Google Adwords, Banner Retargeting, call-tracking numbers, and more!
Do you find it pretty exhausting keeping up with it all?
You're not alone! The number of times that I hear a business owner say, "oh no! not ANOTHER marketing technique to learn…".
The MASSIVE Marketing Irony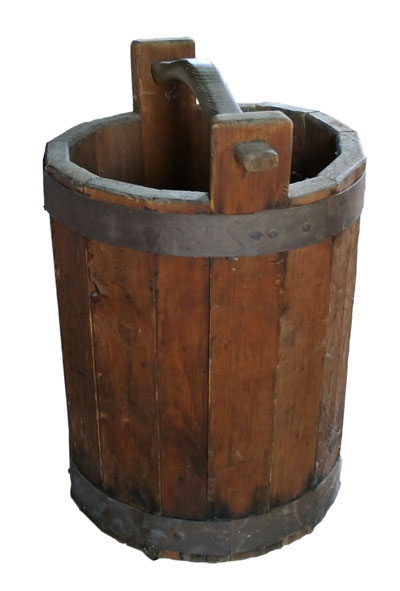 Picture marketing as being like a big bucket. When you do marketing, you're doing something to add potential customers to your bucket.
By some kind of magic, some of those potential customers in your bucket become paying customers too.
Yes, I know. It's not magic. It's hard work. But please, let's just pretend… just for another 3 minutes and 24 seconds.
You might be spending £100, £1,000, or £10,000 (or more?) to grab the attention of new potential customers, and putting them into your bucket.
But what happens if your bucket has a great big hole in the bottom?
So much effort (and money) goes into investing in marketing. But if your customers cannot buy from you… what's the point of all that effort?
Sounds stupidly obvious? That's because it is.
Did you know that on average, a business will miss 15% of incoming telephone calls?
These are smart, savvy, switched on and intelligent small business owners. But far too many are not answering the blooming phone!
With the best intentions in the world, you can't answer the phone when you're:
Sleeping
Eating
Attending networking meetings
Doing the work you're paid to do
In a client meeting
On the phone to somebody else
Had a huge surge in calls as a result of a leaflet drop
and more…
And that's just the day-to-day aspects of running a successful company. There's also the unexpected:
(Positive) Mentions in the local or national newspaper
Some love and attention from one of your customers on Facebook
Perhaps a mention on Twitter of your business by someone with lots of followers
Or one or two of your staff have called in sick…
Before spending any
more

money on marketing – make sure you've plugged your leaking bucket by answering all your inbound calls!

Yes I am biased because I've been running a call answering service for over 18 years. And that's why I love what we do at Verbatim.

I'm SO passionate about helping business owners to seriously grow their business by providing a top-notch team to ensure you don't miss that valuable call (a call that might be worth thousands to you?).

This is not a sales pitch. It's more of a rant.

(Although I will say, you can see from our testimonials of just how much business we've won for our clients by answering the phone for them

).
Why waste money with your marketing if you're not handling every single sales enquiry?
Using one of the examples from above. Say you get really fabulous national coverage in the papers. You'll get more enquiries. Some will be via email, but a lot will be via telephone.
It's very difficult (and costly) to hire someone quickly, as well as train them up to answer meaningful questions about your products (and services) in just a couple of days. If you have a high quality call answering service, then your answering capability is completely elastic.
We do this for several of our clients already. We learn as much as we can about our client and their offerings so that WE can answer meaningful telephone calls on behalf of that client.
That way, you're not missing any calls from what is a super-valuable bit of marketing. National PR coverage is usually gold dust to a business. Why throw money down the drain?
Before you do any more marketing, ensure you're not missing another call. A call answering service should be your FIRST marketing pillar.
Just a thought.

P.S. If you want to read 7 MORE ways that a call answering service can help you grow your business, then take a look at my free eBook by clicking this link.
Source: http://www.verbatim-cc.co.uk/2015/03/leaking-prospects/
Publish Date: March 24, 2015 5:00 AM
---
PREMIUM

Future Gen International Pte Ltd
(VIEW OUR PAGE)

Outsourcing provider of English Call Centre services, Audio Transcriptions, Big Data ETL (Extract, Transform, Load) , Big Data Visualization, Big Data Predictive Model Generation

PREMIUM

HigherGround, Inc.
(VIEW OUR PAGE)

HigherGround develops data collection, information storage, and interaction analytics solutions that easily transform data into actionable intelligence, enabling operational optimization, enhanced per...

(view more)

PREMIUM

ConceptCall
(VIEW OUR PAGE)

Аутсорсинговый контакт-центр ConceptCall| КонцептКолл специализируется на исходящем и входящем телемаркетинге: мы предоставляем услуги по осуществлению холодных звонков и продажи по телефону, проводим...

(view more)
---

View more from
Verbatim Call Centres
Recent Blog Posts:
| | |
| --- | --- |
| Cupcake Day | June 24, 2016 5:00 AM |
| It's OK, we don't like call centres either! | April 17, 2016 5:00 AM |
| Customers want to TALK to you! | February 14, 2016 5:00 AM |
| Sad news for us but great news for a little person :) | April 1, 2015 5:00 AM |
| Is Your Business Leaking Valuable Prospects? | March 24, 2015 5:00 AM |
| Verbatim helps Africa to fight Ebola – and receives the AquAid Badge of Support | October 15, 2014 5:00 AM |
| Star Wars spotted at Greenham Common | September 22, 2014 5:00 AM |
| Winners receive their weight in beer | August 1, 2014 5:00 AM |
| Staff profile: Ann's story – 16 years at Verbatim! | June 11, 2014 5:00 AM |
| When schools face closure due to bad weather – what's the plan? | March 26, 2014 5:00 AM |