Virtual Hold Technology - ContactCenterWorld.com Blog
by Jaime Bailey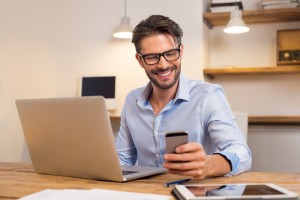 Putting the customer first is nothing new, but service excellence is becoming more competitive than ever before. While reducing hold time for incoming calls was once a key differentiator for brands, today the growth of digital channels means every touchpoint between consumer and brand is a make or break opportunity.
A recent McKinsey Quarterly, The CEO guide to customer experience, focuses on the importance of molding customer interactions and providing high-level insight to improve customer interactions. But a good piece of advice needs specifics. So we're taking an in-depth look at three tips for how a brand can start growing loyalty.
Simplify the move from touchpoints to a journey
According to McKinsey, customer loyalty isn't created through individual touchpoints, but "the complete, end-to-end experience customers have with a company from their perspective." We agree. It's all about the customer journey!
Why? Well many times, touchpoints are the responsibility of a business silo. The focus is on providing the best experience on that channel, without communicating with the other channels.
If a consumer starts on social media and then jumps to a phone, they have to start the interaction from the beginning. After all, when a brand's channels aren't connected, the customer's information doesn't travel with them. So even when satisfaction with individual touchpoints is high, the overall satisfaction can be quite low. This is because the customer perceives a company as not centered on their interests or concerns.
Knowing key pieces of information about the customer helps transform disparate touchpoints into a connected journey. As outlined in our e-book, Navigating the Customer Journey, the following four questions are central to the transformation.
How long have they been a customer?
Through which channels has the customer navigated?
What are the customers' previous brand interactions?
Is there additional contact information to piece a customer identity together?
The move from individual touchpoints to a customer journey is an important one. When responding to each question, including data and customer commentary will enhance your ability to navigate the customer journey seamlessly and effectively.
Help customers take the best steps on their journey
Thanks to new digital technologies, McKinsey notes that consumers expect personalization in every interaction with a brand. Research cited states that 25 percent of customers defect from a brand after a bad experience. In other words, every interaction on the journey needs to pinpoint and meet personal expectations, including seamless, consistent service across channels.
Companies can take the lead by automating the next appropriate step when a customer interacts on a traditional or nontraditional touchpoint. By making connections between touchpoints, the brand has the added benefit of customer information moving along with them.
For example, Jane places a blue shirt into her online shopping cart, but doesn't complete the transaction. The following weekend Jane is in the physical store. When she enters, beacons trigger the brand's app, which then proactively sends Jane an SMS letting her know the blue shirt is available in her size. At the same time, a store associate is notified with details into Jane's journey – enabling the associate to provide appropriate assistance, and even cross-sell by suggesting complementary pants.
Because the customer's information travels with them, the automated, next best step doesn't leave a customer alone on their journey. The company is now an active partner is their success.
Apply metrics wisely
Without metrics, a customer journey might actually be a slog through the swamp. When implementing a system, McKinsey suggests centering on the most important customer-experience measurement for the company. Once they've been defined, quantify other relevant indicators with supplemental metrics.
With reams of data available from each customer interaction, identifying the top metrics and pieces together can be time consuming. But when it comes to customer retention, it's time companies don't have.
Surveys are a great way to get immediate feedback, especially within the contact center. For example, say a customer waits on hold for 30 minutes without speaking to a representative. When they are presented with a survey option about their experience, they note their frustration with a 3 out of 10.
Instead of sitting in a CRM system waiting for a yearly marketing or customer experience review, this information is relevant today. A customer service manager needs to know if there has been an influx of low ratings, which could indicate an immediate problem. Additionally, a chief experience officer would be interested to know how likely it is for customers that give low ratings to defect.
To remove the manual collection and analysis of information, it's helpful to have reports that:
Connect the journey: define customer experience flows to establish the relationship between interactions and outcomes.
Measure the success or failure of individual interactions: associate data from structured and unstructured sources for the right level of insight.
Leverage data from CRM systems and other enterprise tools: provide context to captured data from external sources.
To compete on excellence, companies must make continual improvements to the customer journey or risk falling behind. The McKinsey executive brief has great insights. Companies now need to pair these with practical applications to show value today.
Source: http://www.virtualhold.com/blog/three-steps-customer-service-excellence/
Publish Date: September 20, 2016 5:00 AM
---
by Ashley Brown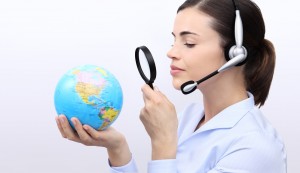 The percentage of customers who are dialing travel contact centers from landline phones has dropped substantially. Thanks to internet-enabled devices, customers are now booking trips and making or changing reservations from their smartphones and other mobile devices.
The customer experience has become a key competitive differentiator in the travel industry. With countless providers selling airline tickets, hotel rooms, cruises, tours, and other travel products at deeply discounted prices, there is no shortage of budget-friendly options. Today's customers are now looking for more than just discounts. They want low-effort, personalized interactions that don't waste their time. By focusing on offering better CX, consumers become returning customers and tell others about their positive experiences. In other words, great service builds valuable customer loyalty and retention.
With more than half of all American adults now using smartphones, travel contact centers must offer fast, easy, and effective mobile CX. This means leveraging mobile applications to support improved customer journeys.
Mobile Apps Start the Customer Journey
Typically, a mobile app is where customers' journeys begin before obtaining assisted-service from a contact center agent. This offers a clear opportunity to offer more personalized service because the customer is signed in through the app. For example, a customer can access the most current hotel rates on an app and be connected to an agent who has context for the call before answering it so that there is no need to repeat account information or the issue. The agent can also make suggestions based upon the information obtained from the customer's time using the app. From the company's perspective, an app can reduce call times and call volumes while also improving customer satisfaction. This ultimately reduces costs on staffing and other contact center expenditures.
Linking Self-Service with the Contact Center with an App
With customers now preferring self-service over assisted-service channels, companies run the risk of creating a less-than-personal customer experience. There is also the challenge of offering a seamless way for customers to cross over to assisted-service when they want to escalate an issue or have questions that can't be answered via self-service.
One solution that integrates self and assisted-service to deliver better CX is a conversation bridge that can be embedded into a travel contact center mobile app. With this solution, customers at any time during their self-service interaction can tap for a call back or tap for a chat session to gain immediate access to a contact center agent.
There are also a variety of new technologies being introduced to improve the effectiveness of mobile apps that perfectly align with the travel industry. The most promising of these are using video, social media, and SMS text to gather and process transactional data gathered from the mobile app to improve the customer experience.
Many industry experts believe that the next "must-have" for customers is a cloud-based visual interactive voice response (IVR) system to enable mobile phone users to choose voice and non-voice channels with just a swipe of a finger. With all of these new technologies, the focus is clearly on making the customer experience easier and more personalized.
The Channel of Cross Channel Journeys
Although mobile apps and other digital channels certainly provide more options for customers, they can only be effective if there is integration between them, as well as collaboration between departments such as customer service, IT, and marketing. Without a clear implementation plan, customers can find themselves getting dropped, lost, or frustrated by having to repeat their account information and issue. Thus, before launching any mobile app, it's wise to first embrace a top-down directed omnichannel strategy. This typically means upgrading infrastructure to support cross-channel journeys, evaluating processes, and identifying weak areas that prevent seamless engagement. From there, apps can be developed based on the specifics of what customers truly need. By taking this approach, mobile apps become an integral part of the customer journey rather than just an afterthought that is not effectively integrated with other service channels.
Supporting Travel Customers Wherever They Go
When developed, managed, and integrated properly, a mobile app can be a key service channel for busy, on-the-go travel customers who are increasingly unlikely to be calling from a home landline. When you really think about it, mobile apps are an ideal CX solution for the travel industry because they are at customers' fingertips wherever they are, whether that's traveling for business or pleasure. Fast-moving decisions can be made via mobile apps when prices drop on a flight or a hotel room. And they can help deliver proactive messages when there are changes to existing reservations. The result is better service, more sales, and happier customers.
Source: http://www.virtualhold.com/blog/for-the-travel-contact-center-how-important-are-apps/
Publish Date: April 26, 2016 5:00 AM
---
by Jaime Bailey
The travel industry is prone to spikes in contact center volumes, both planned and unplanned. Is your contact center prepared to handle these influxes efficiently and with superior customer experiences in mind?

Source: http://www.virtualhold.com/blog/infographic-improve-customer-experiences-during-seasonal-peaks/
Publish Date: April 11, 2016 5:00 AM
---
by Thomas Jameson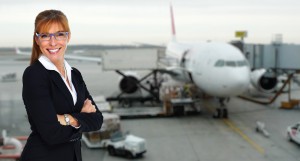 The days of consumers heading to their local travel agency peaked more than two decades ago due in large part to the rapid adoption of online travel booking. During the industry's top years in the mid-1990s, there were more than 30,000 retail travel agency locations across the United States. Today, that number has been cut in half. Although bookings through traditional brick-and-mortar travel agencies have diminished, interestingly there has recently been an increase in bookings at larger leisure agencies with regional or national travel contact centers.
Understanding Today's Traveler
With ever-changing security issues, airline mergers, promotions, incentive programs, rules, and policies, travel is more complex than ever. There is no doubt that experienced, informed travel agents offer tremendous value to travelers who need assistance with booking trips. Although do-it-yourself booking websites are popular with consumers who are willing to take the time to search for deals, most consumers simply don't have the patience for comparison shopping. According to a study by the I.B.M. Institute for Business Value, more than 20 percent of travelers surveyed stated that it took them more than five hours to search and book travel online.
Today's traveler who dials a contact center for help is seeking convenience, expertise, and up-to-the-minute information. They are educated and aware because of the Internet and may even compare options online before escalating their query to the contact center level.
Offer Greater Personalization
Because there are countless online options for booking flights, hotels, cruises, and package tours, consumers expect that they will get a more personalized experience when they call a travel contact center. Providing agents with callers' preliminary digital interactions that take place before calling can help provide a more personalized customer experience (CX). For example, an integrated CRM solution can capture details on what website pages a customer viewed so that the agent can tailor information and offerings based on this data.
Leverage Big Data
Big data is a popular buzz word these days and one that certainly applies to the travel industry. By leveraging big data technology, airlines, hotels, cruise companies, travel agencies, and others gain an opportunity to collect, identify, and analyze a wide range of disparate types of data to help customers with what they currently want and what they may want in the future.
Work towards Omnichannel
The average travel contact center now has five or more digital and voice channels. Customers are using multiple channels (sometimes at once) and want seamless engagement between them. Legacy contact center systems do not have the level of integration required to enable customers to have low effort journeys. Thus, the investment in an updated system has become a must for supporting how customers now want to engage with travel-related businesses. For example, British Airways uses consumer insights from their website and loyalty program to generate exclusive offers to targeted customers.
Offer Time Savings
Because customers are calling a travel contact center to save time that would otherwise be spent on online travel sites, it's important to value customers' time during voice interactions. This includes reducing on hold times, providing a call back option and optimizing the IVR system to minimize time and frustration.
Ongoing Training
The travel and tourism industry was valued at nearly 2.5 trillion dollars last year. Both consumers and businesses spend on accommodations, transportation, entertainment, and attractions. Those businesses that are able to offer a great customer experience provided by a highly efficient team of engaged agents will be positioned to capture market share from one of the world's largest, yet always changing industries.
One of the most important ways to sustain service levels is to provide ongoing education and training for agents. This must include soft skills, product knowledge, and brand understanding. As well, sales training can provide the essentials necessary to successfully upsell and cross-sell to give agents the skills to build rapport, personalize the call, identify needs, handle customer resistance, and successfully close.
Provide Mobile Capabilities
Customers are increasingly using handheld, internet-enabled devices to make travel plans. Thus, it only makes sense to provide options for connecting via smartphones and tablets. This can include click-to-call buttons on websites, video IVR, and mobile apps.
Be Proactive
Customers rely heavily on the companies they choose for their travel needs for real-time updates. Whether this is a flight delay, a drop in a cruise price, or a travel warning, having a solution for delivering proactive messages is essential for being successful.
Integration between the Contact Center and Other Divisions
Siloed departments and divisions is particularly damaging in a fast moving industry like travel. Integration between the contact center, marketing, billing, and other relevant departments is necessary for agents to be able to do their jobs successfully.
What's Next?
The travel industry, as well as travel contact centers, are rapidly evolving. Signs point to increasing multichannel journeys, more use of digital channels, and the need for even greater personalization. Those businesses that are able to adapt and stay one step ahead of their competitors when it comes to customer service will be the industry leaders positioned for future success.
Source: http://www.virtualhold.com/blog/contact-center-best-practices/the-secrets-to-a-successful-travel-contact-center/
Publish Date: April 4, 2016 5:00 AM
---
by Jaime Bailey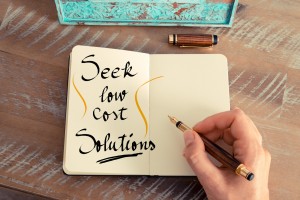 When it comes to your technology contact center, there are countless ways to spend your budget. From the latest CRM tool to ergonomically-correct standing desks, the possibilities are endless if you have deep pockets. However, when you're on a limited budget, there are still plenty of low cost changes that you can make that can have an immediate, positive impact on your bottom line. Here are a few of the best to consider.
Callback Solution
At a busy technology contact center, one of the biggest challenges is keeping on-hold times down. While hiring more staff can certainly help, you may not have the funds to bring on new team members. One alternative that can help minimize on-hold challenges at a fraction of the cost of beefing up the staff count is using a hosted application that enables callbacks. In other words, customers who would otherwise be put on hold are given the option of receiving a call back at a convenient time. The result is happier customers, more efficient agents, and improved overall operations.
Professional Recordings
How many times have you heard a cringe-worthy on-hold message or found yourself directed to the wrong department after using an IVR prompt? Updating IVR and overall phone system recordings is a relatively inexpensive change that can have a dramatic effect on the success of your entire contact center. Professionally-recorded voice recordings can help guide callers to where they want to go, as well as provide them with information and even promote products and services.
Reexamine Your Quality Management Tools
It is likely that you already have a robust arsenal of tools that can help your team assess your first call resolution rate, dropped calls, and other pertinent contact center KPIs. However, it's also quite probable that you're not using all of the relevant data being collected to help guide decisions on how to best manage the customer experience (CX). It's important to carefully assess the metrics each tool collects and integrate them to gain a deeper sense of what is driving customer behaviors.
Reward and Recognize Agents
Your technical service team is on the frontlines helping customers each and every day. It's not an easy job even under the best of circumstances. Agents can literally make or break a customer journey and deserve a high level of appreciation for what they do. Of course, this starts with fair compensation and a comfortable workplace, but it also means recognizing service excellence and rewarding those who go above and beyond their normal scope of work. Even inexpensive acknowledgements such as a catered lunch or a few hours off can make employees feel appreciated.
Consider Offering Tiers of Service
Do you sell products or services at different price points? If you haven't already, you may want to consider having dedicated service lines for each customer tier. High value customers expect to receive a higher level of service – meaning less on-hold time, greater personalization, and even perks for loyalty. One of the benefits of a cloud-based IVR system is the ability to quickly create multiple paths for customers to receive a more targeted level of service. This can help minimize frustrations with those customers who buy frequently while still providing
Gain the Advantage of Workforce Optimization
A workforce optimization solution can be worth its weight in gold because it can enable you to operate more efficiently, improve your customer service, and contain staffing costs. Not only can it help improve hiring and scheduling decisions, it can help guide workflows, training and when it's necessary to escalate a call to a supervisor.
Training
There's an old sales adage that sums up the importance of training. "What if we train them and they leave? What if we don't train them and they stay?" With customers having increasingly high expectations of tech support, training has become increasingly important to sustaining service levels. Customers want low-effort experiences and expect that they will receive correct answers to their questions. This requires new hire training, as well as ongoing technology, sales, and service training.
Optimize Air Temperature
Yes, we mean the temperature in the office. It may be surprising, but air temperature has a strong impact on overall productivity. Even the difference of a couple of degrees can affect your workforce. Research has shown that the optimal office temperature is between 70 and 75 degrees. This doesn't mean set it to 72.5 degrees and call it a day. Factors can alter the optimal temperature, including the season, humidity levels, and even lighting.
Small, easy-to-implement changes can have a startling effect on the success of your technology contact center. While it's always important to look at big picture changes like shifting to a cloud-based contact center system or adding a new service channel, sometimes a somewhat minor investment in training or adding a new tool can be enough to have a measurable effect.
Source: http://www.virtualhold.com/blog/contact-center-best-practices/low-cost-changes-that-your-technology-contact-center-needs-to-make-today/
Publish Date: March 27, 2016 5:00 AM
---
by VHT Marketing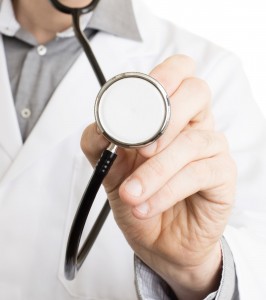 Just as it's wise to get an annual visit with your doctor, it's also a good idea to schedule an annual checkup for your contact center to determine the wellness of your customers. When you're busy with day-to-day, 24/7 operations, it can be difficult to identify issues that can remain under the radar until they become full-blown problems. By staying proactive with your customer care, you can sustain service levels while addressing potentially costly concerns.
What should you be reviewing? The following are areas that may help you gain clarity about what your customers truly think of your contact center and your brand.
Call Abandonment
One metric that speaks volumes about how your customers feel about your organization is your call abandonment rate. The percentage of customers who hang up before an agent takes the call is a key indicator of customer satisfaction. In general, if there is an abundance of abandoned calls that happen in the first 10 seconds, it could be a problem with a wrong number, IVR routing issues, or a hardware problem. However, calls that are abandoned at 30 seconds or beyond indicate that customers are not happy with the current wait time to speak with an agent.
Net Promoter Score
According to a recent survey of companies, 27 percent currently use Net Promoter Score (NPS) to measure agent performance. Yet, this metric can also be used to better understand customer satisfaction. First introduced in the Harvard Business Review in 2003, this score indicates the likelihood that a customer would recommend a company to a friend or colleague. In other words, it is vital to determining how many customers are assets and how many are liabilities.
Employee Engagement
Happy employees make satisfied customers. One of the best ways to determine how your employees feel about their work is to conduct interview and surveys.
Questions to ask:
Do they feel they're being fairly compensated and receiving the benefits they need?
Is there a good work/life balance?
What is their perception of their co-workers, subordinates, and managers?
Do they believe they are getting the level of support, tools, and training they need to succeed?
Do they consider there to be a clear career track for their future?
The answers will help you to determine how you can strengthen engagement to support a greater customer experience.
You'll also want to evaluate employee churn rate. Job satisfaction is the most obvious reason for a high churn rate. Not only does turnover affect the level of service you can provide, it also increases recruitment and training costs and hinders productivity.
Active and Waiting Calls
This key performance indicator (KPI) measures the current volume compared to the number of callers waiting to speak with an agent. This is both a real-time metric that you can share with your agents to help them better understand their performance and a source of data to understand the quality of customer service being delivered.
Like with call abandonment rates, the number of active and waiting calls can help you understand what the customer is thinking. If numbers are indicating that you're not achieving satisfactory service levels, it may be time to consider system improvements that can help create lower effort interactions without extended wait times.
Call Resolution
How well are calls being resolved? Delivering a high quality of service means resolving calls in a timely manner, with most being resolved on first contact. Low call resolution rates indicate more complex issues and greater customer dissatisfaction.
Interestingly, this metric is measured by less than 50 percent of contact centers. However, there are many insights to be gained by doing so. An increasingly low call resolution rate can signal several potential problems that impact customers:
Agents may need more training
There could be issues with system routing
There are unresolved issues with products, shipping, or billing
Social Media Complaints
According to a recent Dimension Data survey of contact centers, social media is now the first channel of choice when Gen Y customers want service. The number of customers asking for help and lodging complaints via social media channels like Facebook and Twitter is growing rapidly. It's no longer feasible for social media to be exclusively the domain of the marketing department when there is so much cross-over with customer service.
Social media requires ongoing support and provide a real-time indicator of customer sentiment. These channels also provide a rich source of analytics that can be reviewed on a regular basis to better understand trends and triggers for lapses in service levels.
Ongoing Preventive Care
Although no one likes going to the doctor for a checkup, there is always peace of mind that comes with getting a clean bill of health. Likewise, by conducting ongoing wellness checks for your customers, as well as on your contact service operations, you can gain the confidence that service levels are being maintained and your brand is being adequately supported.
Source: http://www.virtualhold.com/blog/contact-center-best-practices/7-points-to-review-during-a-customer-wellness-checkup/
Publish Date: March 14, 2016 5:00 AM
---
by Ashley Brown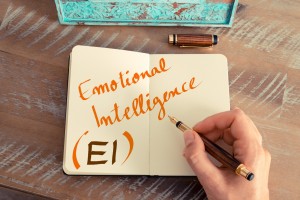 Your contact center is often the first touchpoint for your customers. These early interactions can make or break ongoing customer relationships. Because of this, it's important to think beyond taking orders, escalating problems and resolving technical issues. With today's customers now expecting more personalized experiences, it's essential to carefully consider your contact center's emotional intelligence or EQ. What exactly is EQ? According to Psychology Today, it's the ability to identify and manage one's emotions and the emotions of others.
Contact Center Agents
When it comes to EQ in the contact center setting, the first thing that typically comes to mind is agents. How do they manage their own emotions, as well as identify and manage those of their customers? It's simply a fact that the best contact center agents have high EQs to have a level of patience, self-awareness, diplomacy and tact to successfully accomplish day-to-day jobs.
Many companies have overlooked or downplayed the importance of EQ skills when it comes to their contact center teams. This was perhaps most apparent when contact center jobs first began being outsourced to other countries for cost-savings. Customers who felt they were not being understood or appreciated by workers in overseas contact centers began to take their business elsewhere. This eventually led to many contact center jobs being returned to the United States. While outsource centers are still frequently used for basic service-related jobs for low-margin, low-price items, when the stakes are high, most companies are more aware that the EQ level must be high to support the level of service their customer expects.
One of the key ways to strengthen EQ skills is through training. This includes phone listening training so that your agents can understand how they sound and what they are communicating to customers. It requires skill to consistently sound engaged and willing to help. This is especially difficult when issues escalate. Quickly, agents' tone can sound rude, curt or abrupt. Through greater awareness, agents can strengthen their EQ. Agents also need to develop the skill of detachment. By not taking things personally, they are in a far better position to stay professional and to help resolve potentially inflammatory issues.
The Company Culture
While it definitely helps to hire a team of caring agents who are dedicated to helping customers, you also have to consider how you're supporting your agents. Employees who are nurtured and appreciated are far more likely to provide high EQ service to customers than those who feel like they're not in a caring environment. This begins with competitive compensation, a strong training program, performance incentives and a culture of openness. When agents feel like they are being supported emotionally, they will provide that same level of support to their customers.
Contact Center Infrastructure
Technology and EQ may not seem like they go hand-in-hand, but contact center solutions actually have a tremendous impact on how customers perceive the service they receive. First and foremost, your customers want to be acknowledged and appreciated. This requires the ability to provide personalized interactions. To be able to have the data accessible to drive these interactions, you need the infrastructure that can capture each interaction throughout each customer journey.
With a unified desktop that provides all of the customer's information, including self-service interactions and even visits to your website, agents can offer the level of service that makes customers feel like they are appreciated.
Of course, one of the most fundamental ways to provide high EQ service is to ensure your customers are not having to repeat their issue each time they shift channels. Having to start over can be incredibly frustrating for the customer. Omnichannel engagement is a necessity now because customers are shifting between channels and using multiple channels for help with single issues. A solution like Conversation Bridge can eliminate the need for the customer to have to repeat themselves because information can be captured from all interactions to enable agents to better manage inquiries and transactions.
High EQ contact centers also don't keep customers on hold for extended periods of time. Customers have less patience than ever before. The average hold time for businesses is just under one minute, but 15 percent of today's callers lose patience and hang up after approximately 40 seconds. By one minute, more than half abandon the call and nearly 33 percent are irritated enough to never call back again.
Having solutions in place to minimize on-hold times demonstrates higher contact center EQ. This begins by ensuring you have enough staff to handle call volumes. Having a callback solution can also be beneficial by giving customers the option of getting a scheduled call back instead of having to indefinitely wait on hold. More self-service options can also be useful by giving callers convenient alternatives to waiting on hold and by decreasing call volumes.
Sustaining Emotional Intelligence
Customer needs are always evolving. Because of this, your contact center must be one-step ahead to ensure customers are getting the service they expect. Today, customers want more self-service options and are using their mobile phones more than ever. Only time will tell exactly how customers will expect service in the years to come. However, staying focused on the customer and always being concerned about their emotions will help you stay well-positioned for providing the best customer experience possible.
Source: http://www.virtualhold.com/blog/contact-center-best-practices/is-your-contact-center-emotionally-intelligent/
Publish Date: March 10, 2016 5:00 AM
---
by Jaime Bailey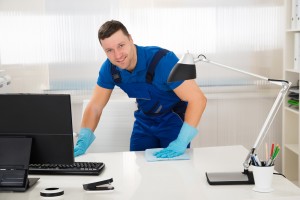 It's that time of year when thoughts turn to washing windows, cleaning out the garage, and taking care of those household chores that you've likely put off for a while. Yes, get ready for spring cleaning! While your home can benefit from seasonal tidying up, so can your contact center.
When you're busy with day-to-day operations, it's understandable that bigger picture "to-do" items are sometimes put on the back burner for another day. Yet, it's often these tasks that can help sustain customer service levels, reduce costs, keep employees happy and even increase revenue.
Evaluate Customer Journeys
Have you added digital channels? Are your customers increasingly taking their issues to Facebook or Twitter? Are drop-offs increasing on your self-service channels? It's important to consistently look at your customers' end-to-end journeys to determine what is working and where you can make improvements. More than ever, customers are expecting seamless service even when they are shifting between channels or using multiple channels at once. It's essential to stay up-to-date on exactly how your customers are engaging with your brand.
Invest in Infrastructure Updates
Outdated, legacy contact center architecture is something you'd probably like to put off for another day. Yet, it is often the biggest obstacle in providing personalized, proactive customer service. You're likely using solutions from a multitude of vendors for CRM, workforce management, order management and more. This can greatly reduce agent efficiency and prevent the ability to get a 360-degree view of the customer. There's also the financial implications of aging infrastructure. Ongoing maintenance and upgrade costs can often be higher than investing in more advanced solutions.
You may even be experiencing growing pains that are leading to longer hold times, more dropped calls, and fewer first call resolutions. The addition of a solution like Callback can quickly improve service levels without having to "rip and replace" a substantial portion of your infrastructure.
Check Licenses and Maintenance Agreements
It's likely that a significant portion of your contact center's budget is allocated to software licenses and maintenance agreements. It's a surprising reality that many companies forget to cancel these licenses and agreements after solutions and equipment have been retired from use. This can cost thousands of extra dollars each year. While it may take a little sleuthing to determine what licenses and agreements are still valid and which ones need to be cancelled, it's well worth the effort.
Update Messaging
When was the last time you "shopped" your IVR system and carefully listened to each message for clarity and accuracy? An important spring cleaning task that can have a direct impact on your service levels is evaluating and updating your messaging. Make sure that your day and after-hours greetings provide the information callers need. IVR system prompts should effectively direct callers to the right department or give them the correct steps to achieve their desired actions. You may even want to update on-hold messages with marketing-driven product or service information that could help agents with upsell and cross-sell opportunities.
Consider New Self-Service Options
Customers now prefer to use self-service channels over assisted-service. It's no longer effective to give customers only one choice for obtaining service. Consider how your customers want to engage with your company and start the process of incorporating the channels they want. Think beyond IVR, too. With the tremendous increase in smartphone use, options like mobile apps, and text can help you provide a higher level of service.
Manage Your Workforce
We are now several months past the holiday season. It may be time to assess the state of your team. Is some of your holiday help still working on a contract basis? Would it be beneficial to make them salaried staff? Have you neglected to fill vacant positions? Do you have a couple of under-achieving employees that may be better suited for other opportunities? Procrastination is common when it comes to human resource matters. Yet, when you consider that people are your most important asset, it's not something that should be overlooked.
Declutter
Do you have boxes of files sitting in corners? Are empty desks and office equipment piling up in that long-vacant office at the end of the hallway? Spring is a perfect time to get rid of those items that are taking up space – archiving files, reorganizing file cabinets and selling or donating unused equipment and furniture. You'll not only make more room for when it's time to grow, you'll be better organized and reduce tripping hazards that can cause workplace injuries.
Upgrade Work Spaces
With your team sitting for hours at a time, it's important that they have ergonomic, comfortable work stations. Aging chairs, malfunctioning desks, flickering screens and malfunctioning headsets are recipes for increased absences, turnover and disability claims. At least once a year, every agent's space should be evaluated for function and comfort. As well, lighting, air quality, temperature, noise levels need to be checked on a regular basis. Without a healthy, happy team, your contact center won't function.
Yes, this is a big list of items for the spring cleaning list. Don't get overwhelmed! Take one line item at a time and move on to the next. With a little effort and planning, you'll be in good shape for the rest of the year.
Source: http://www.virtualhold.com/blog/contact-center-best-practices/spring-cleaning-whats-needed-for-your-contact-center/
Publish Date: February 23, 2016 5:00 AM
---
by Walter Lash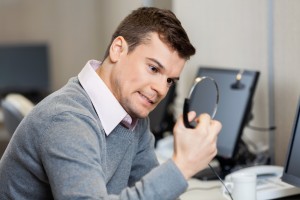 Many executives focus on developing strategies to propel growth. Yet, they often overlook the importance of preparing for the organizational necessities that actually support it. This oversight is perhaps most obvious when a contact center doesn't have the processes and structures in place to support new demands. With a jump in interactions, an unprepared contact center will quickly buckle, creating serious service issues, overworked and unhappy employees, and countless dissatisfied customers.
Companies that address how growth will be supported within the contact center as they implement growth strategies are at a distinct advantage over those that use a more reactive approach. The following are five challenges or "battles" that all contact centers face when there are times of growth, along with strategies for preventing them before they occur.
Aging Infrastructure
With growth, many contact centers find themselves in the position of scrambling to maintain and upgrade outdated telephony infrastructure. Upgrades, migrations, proprietary hardware, and more can quickly eat into any profits made by growth. By making the shift to scalable, consolidated, open-standards architecture before the increase in interactions begin, your contact center will be much better prepared to sustain service levels. With a new system in place, you'll also save with improved agent efficiency, better business insights, and greater scalability.
Siloed Channels
Growing contact centers often make the mistake of bringing online more digital channels without integrating them with the rest of their infrastructure. Siloed digital and voice channels create fractured interactions, causing customers to have to repeat their issue each time they switch channels. Without context of every aspect of a customer's journey, agents are unable to provide personalized service and lose valuable opportunities to cross-sell and upsell. Today's leading companies that are getting customer service right realize that they have to take an omni channel approach to their contact center by making sure that every interaction, whether it's on their website or with an agent, must be captured to provide complete end-to-end journeys.
Extended Hold Times
One of the first and most obvious signs that a contact center is unprepared for growth is longer hold times. Unfortunately, this problem can have tremendous impact long after the growing pains have been overcome. Research shows that 15 percent of callers will hang up after approximately 40 seconds on hold. By the one minute mark, more than 60 percent will abandon the call. One-third of these callers will never call back again.
Of course, while having enough staff on hand to handle a greater workload is necessary during times of growth, it's also important to carefully evaluate your contact center systems to determine if improvements can be made to routing, first call resolutions, and IVR messaging. A solution like Callback can be very helpful by giving callers the option of getting a call back in the same amount of time as if they waited on hold. They can also choose to schedule a call for a more convenient time. By combining solutions that minimize backups in queues, you can reduce the chance of losing customers as you grow.
Too Few Self-Service Options
With customers now more mobile and digital than ever before, they want low-effort, self-service options for handling their most common service-related issues. As you prepare for growth, it's well worth the time to carefully review your IVR capabilities and website, as well as consider other self-service options like mobile apps and in-store kiosks. By offering a variety of self-service channels, you will increase customer satisfaction and reduce the volume of calls coming in through your voice channels. IVR options can be streamlined with messages that provide information related to your customers' most common issues. By making this seemingly small change, you can greatly reduce the volume of callers with common questions about business hours, locations, and return policies and procedures.
Workforce Management Issues
Whether your contact center is busier than ever before or experiencing a temporary lull, you still need to have the appropriate resources in place at the right times to efficiently handle customer interactions. This requires accurate forecasting and smart scheduling for managing every communication channel within your contact center. To make this happen you need clear performance data from each channel and the ability to use this data to make staffing decisions. With the right staffing level in place at all times, you'll be able to contain costs, maintain agent satisfaction, and keep service levels where they need to be.
Get Ready to Grow!
The specific challenges that your contact center will face as it grows will differ according to your growth strategies and ability to properly prepare. By taking a proactive approach to these complex challenges, you can improve your odds that your growth plans will be successful while reducing the need to quickly adapt as growth is occurring.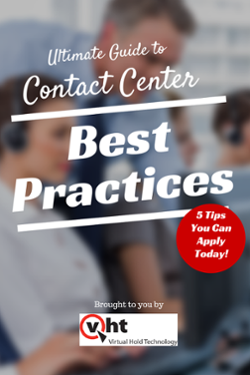 Want to learn more on building brand advocates?
Win your customers' hearts and loyalty with these 5 contact center best practices.
Source: http://www.virtualhold.com/blog/contact-center-best-practices/the-5-battles-contact-centers-face-during-times-of-growth/
Publish Date: February 16, 2016 5:00 AM
---
by Jaime Bailey
Are you doing all that you can to engage your retail customers? From their first interaction with your brand online to their first in-store purchase and beyond, you can be utilizing contact center technology to enrich your customer relationships and build brand promoters.

Learn more about connecting your retail contact center with the in-store customer experience.
Source: http://www.virtualhold.com/blog/customer-experience/infographic-optimize-your-customers-in-store-experience/
Publish Date: February 15, 2016 5:00 AM